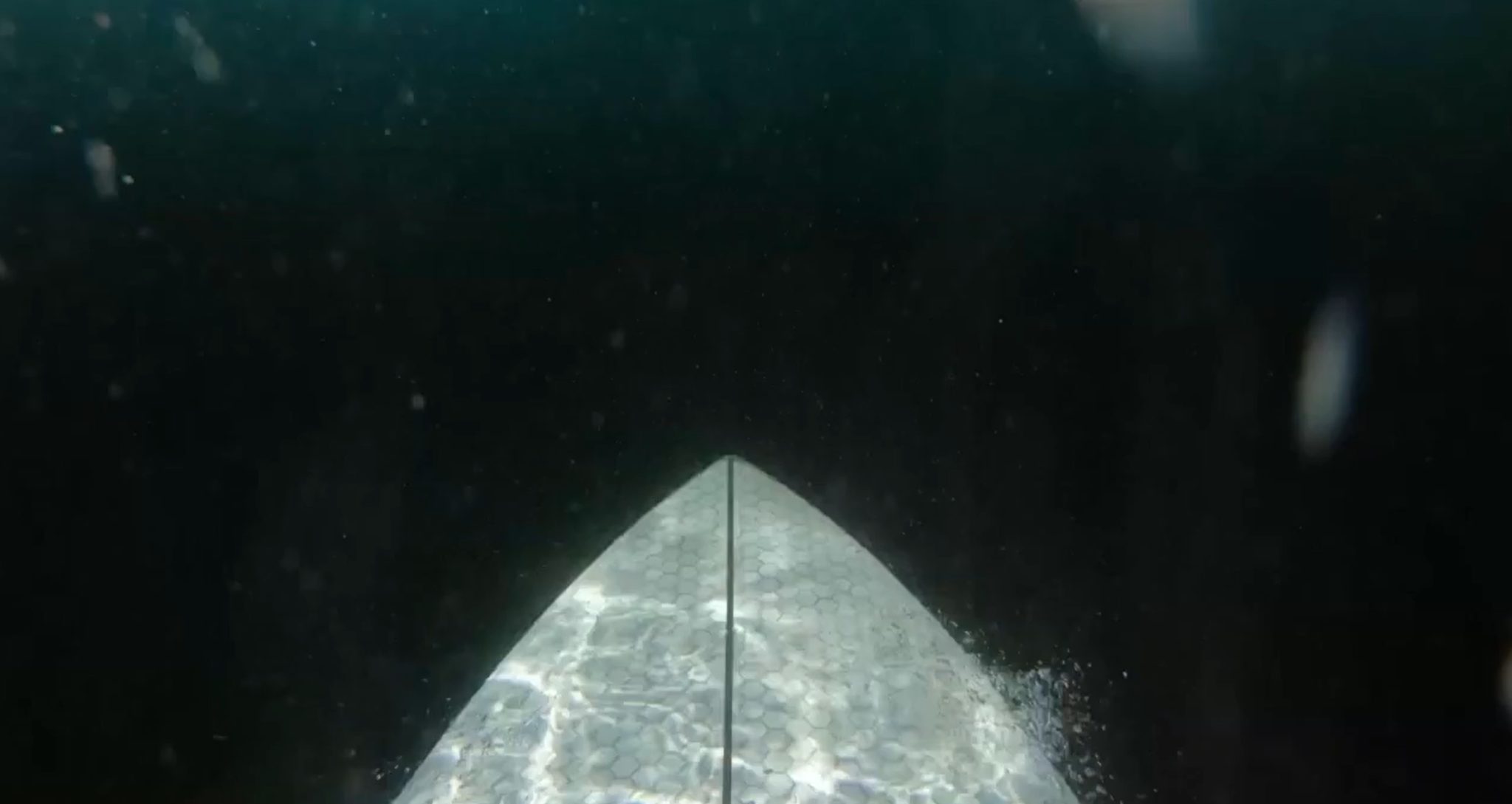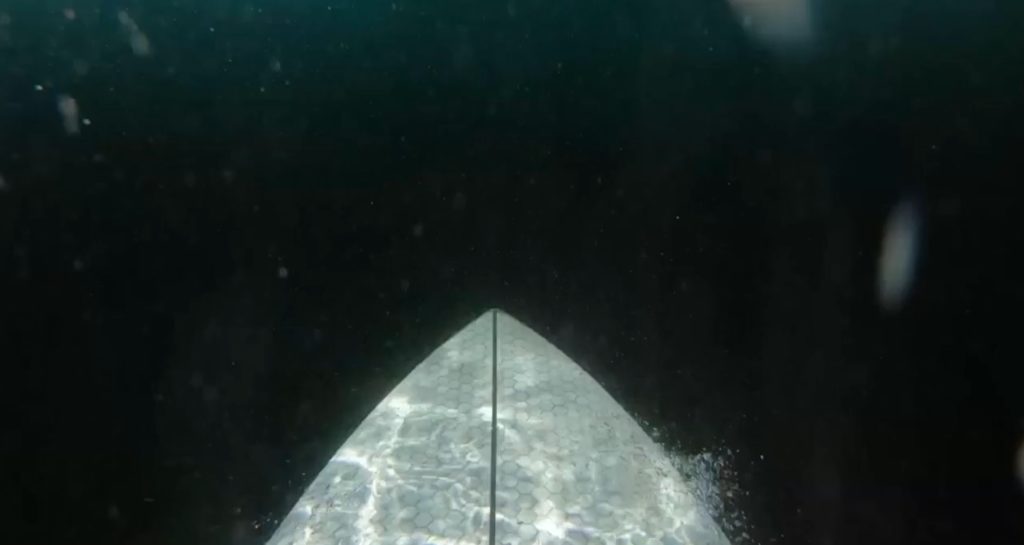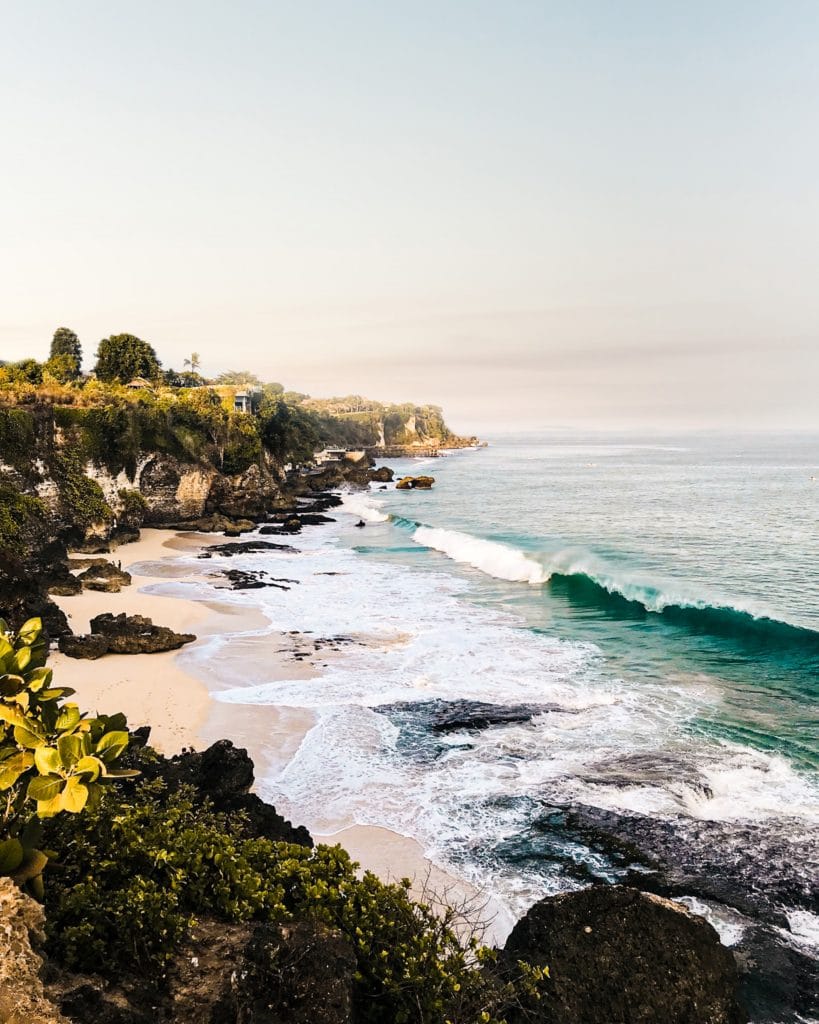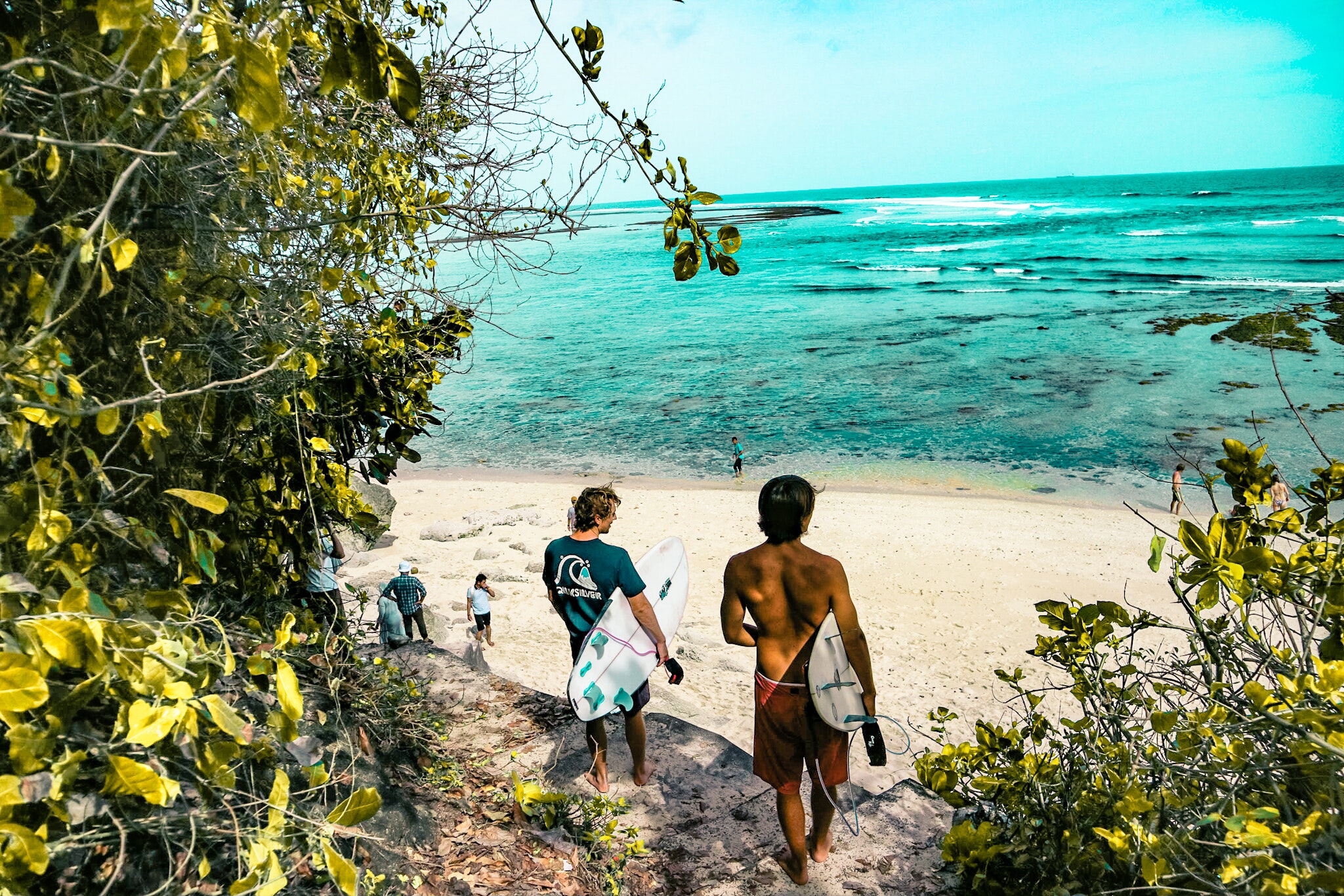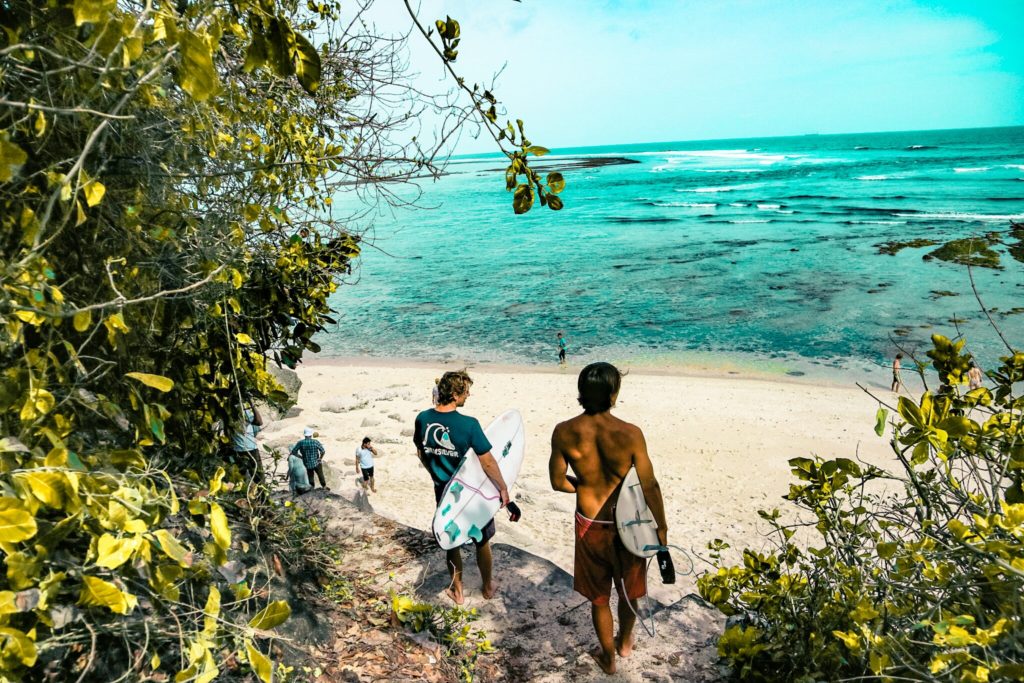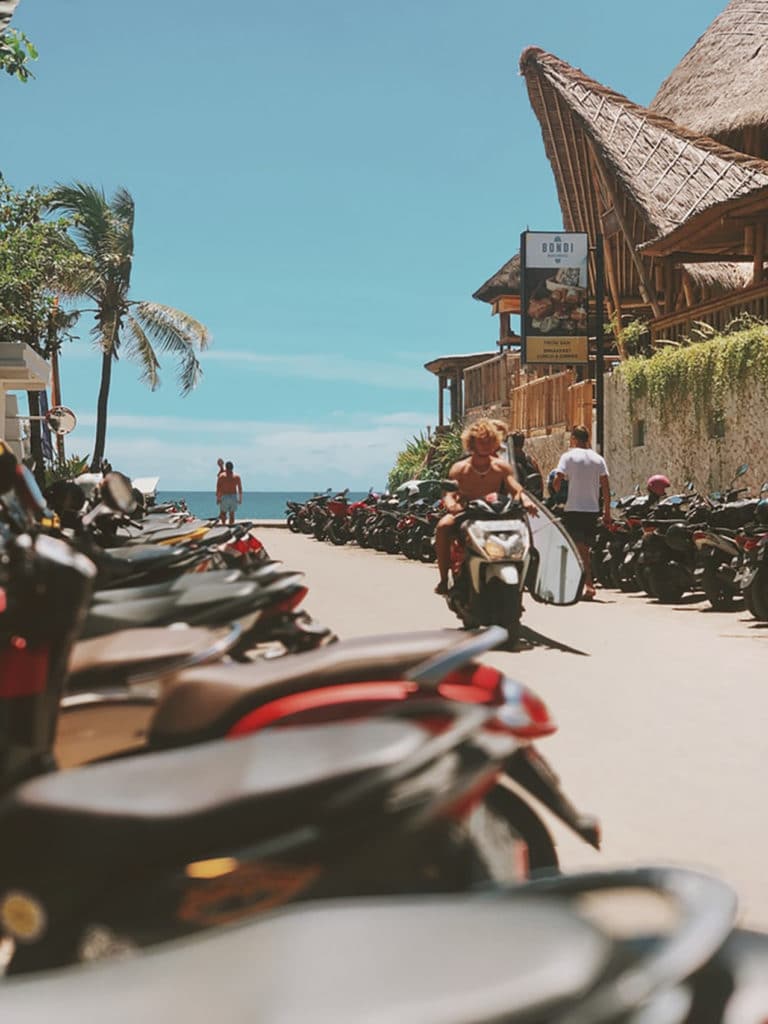 SURF SØSTRE X DBP ADVENTURES
Get out of the concrete jungle and hit the waves with a gang of girl power surf buddies.
BOOK NOW
BALI IS CALLING…

Surf Days with SURF SØSTRE X DBP Adventures is a gathering of female surfers and ocean lovers at the best break in Bali. Surf Days will help you progress your surfing, wether you are a total beginner or have surfed before. Stimulate your soul with cultural elements to celebrate the ripping good vibes lifestyle and release yourself to try new experiences with your new surf sistas.

It's a new season, so let's wash away! Læs mere…
Hvem & hvornår
Information
Ekstra
Surf Days is two weeks filled with good vibes, friendships and a lot of surfing!
The program is planned so you will have the best oppportunitues to catch the best waves, but also explore the amazing Bali as well as hang out with some of the most awesome surf sisters around!
The trip is located on the beautiful island Bali where we find the best surf conditions and an open and supportive atmosphere. The trip will be guided by a Danish guide, who will show you the best spots and of course bring the most supportive and postive energi to the entire group of sisters!
Surf Days is built on a desire to bring women together in the surf environment. A desire to gain more awareness of all the female surfers, to strenghten the current talent and to support more women
entering into this world. With Surf Days we hope to broaden
The fellowship of awesome female surfers, support female friendships and invite new awesome girls to the amazing world on a board!
THE SURF SØSTRE GOODIE BAG
Get your hands on the SURF SØSTRE goodie bag with this trip. Includes surf søstre merch, Underprotection bikini, Havaiana flip flops and other salty brands!
How to get to Bali:
The flight ticket is not included. You fly to Denpasar, where you get picked up by us (the arrival transfer is included in the price)

Where to book flight tickets:
13 nights at a luxury hotel (in a shared twin room)
10 x 2 hours of surf lessons (including all equipment)
2 dinners at restaurants (chosen by the guide)
Danish guide: Kirstine Engell, Founder of Surf Søstre
Yoga (hvor mange gange???)
Ikke inkluderet
Day 1
– Arrival at Denpasar Airport incl. transfer to the hotel – Dinner at a nearby restaurant
Day 2-6
– Surflessons at one of Bali's best surf schools
– Chill in the sun or explore the island
– Dinner at one of the amazing places in Canggu or Seminyak
Day 7-8
CHILL AND EXPLORE DAYS
Go out and dive, try canyoning or head up to the Aling Aling area on the north side of Bali.
Day 9-13
Back in business!
– Surflessons at one of Bali's best surf schools
– Chill in the sun or explore the island
– Dinner at one of the amazing places in Canggu or Seminyak
Day 14
– Departure day. So sad, but thanks for an amazing trip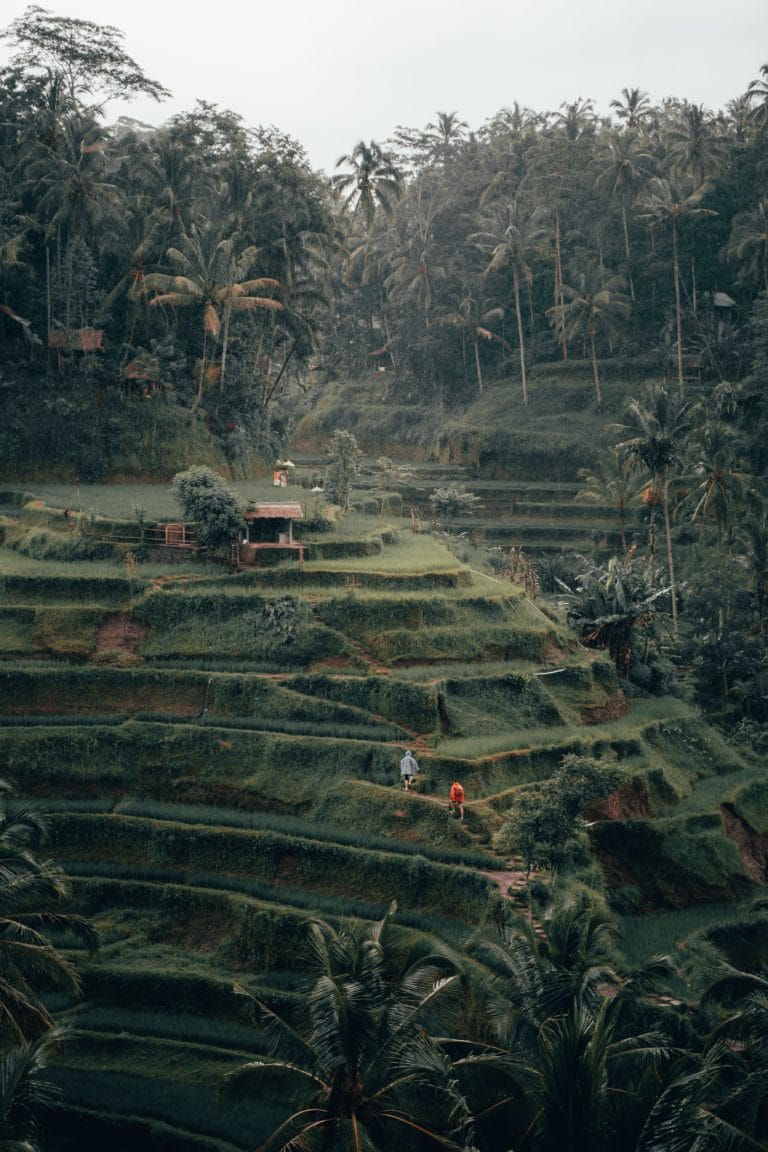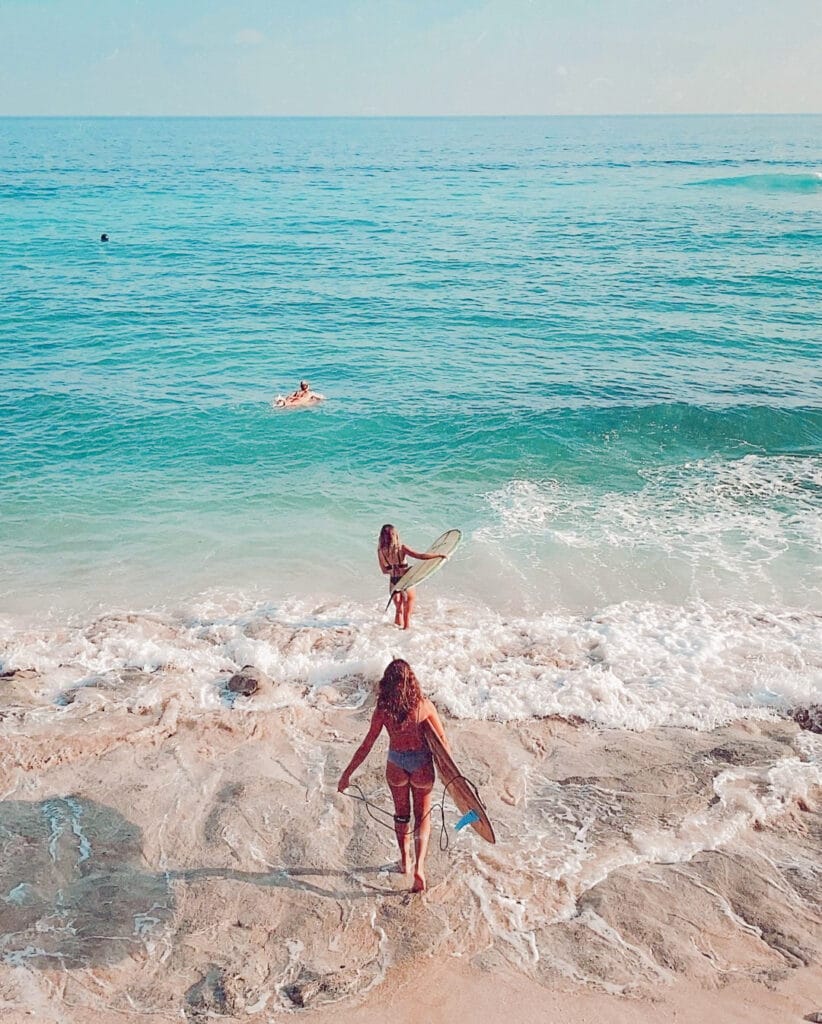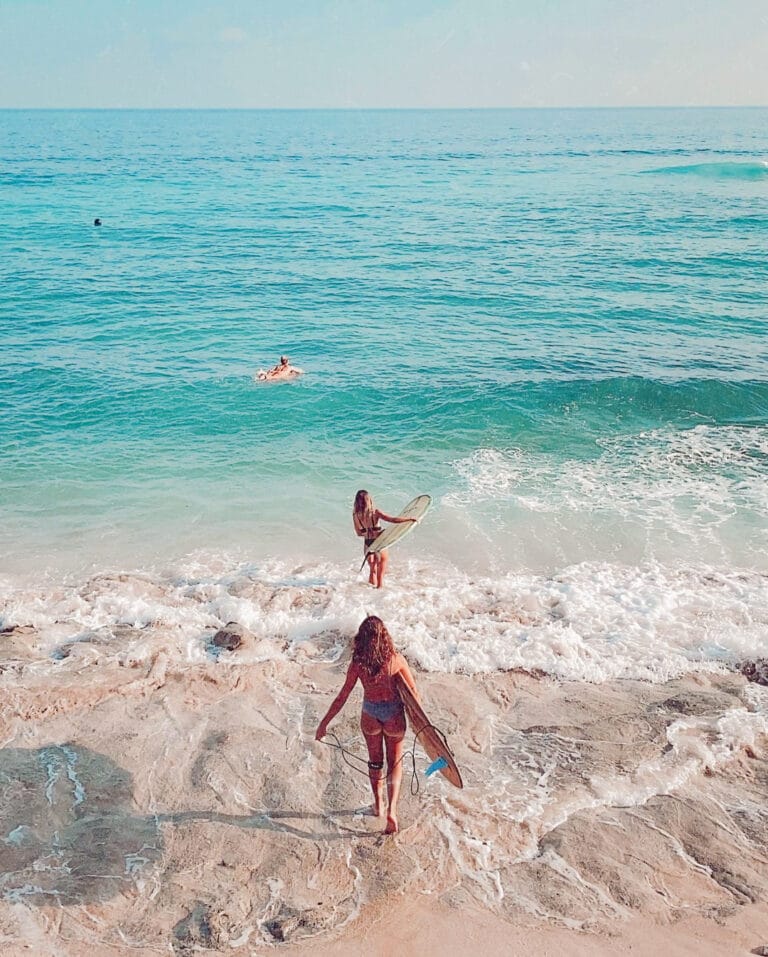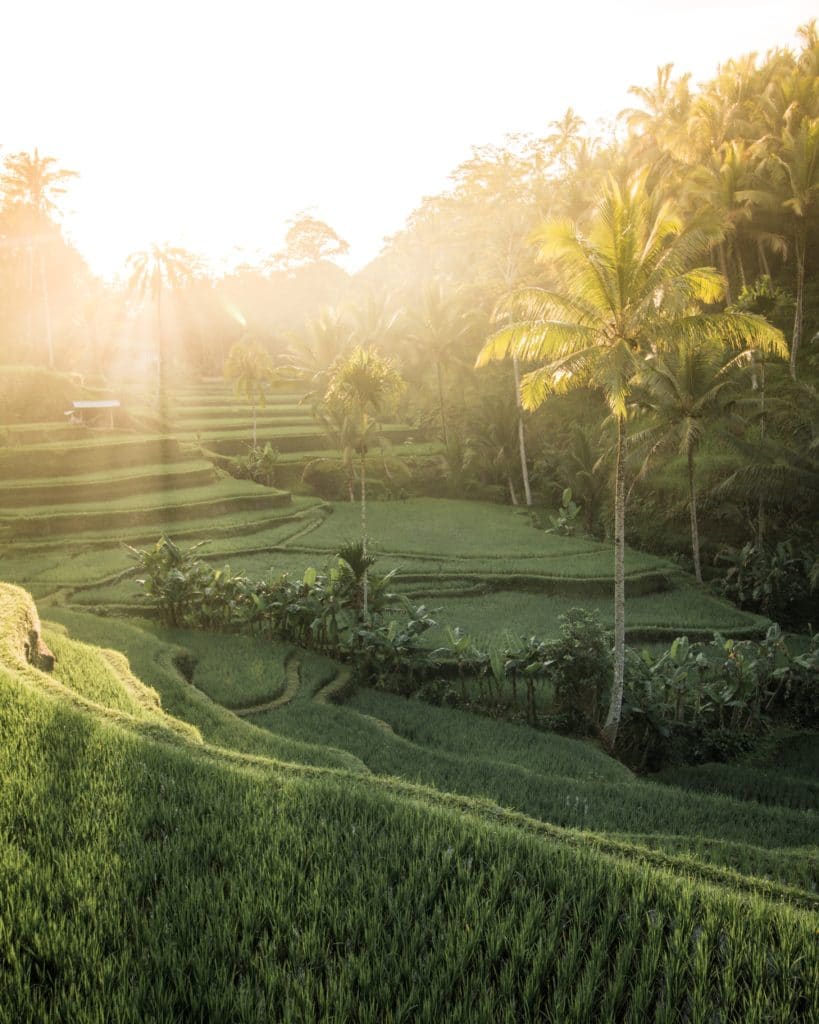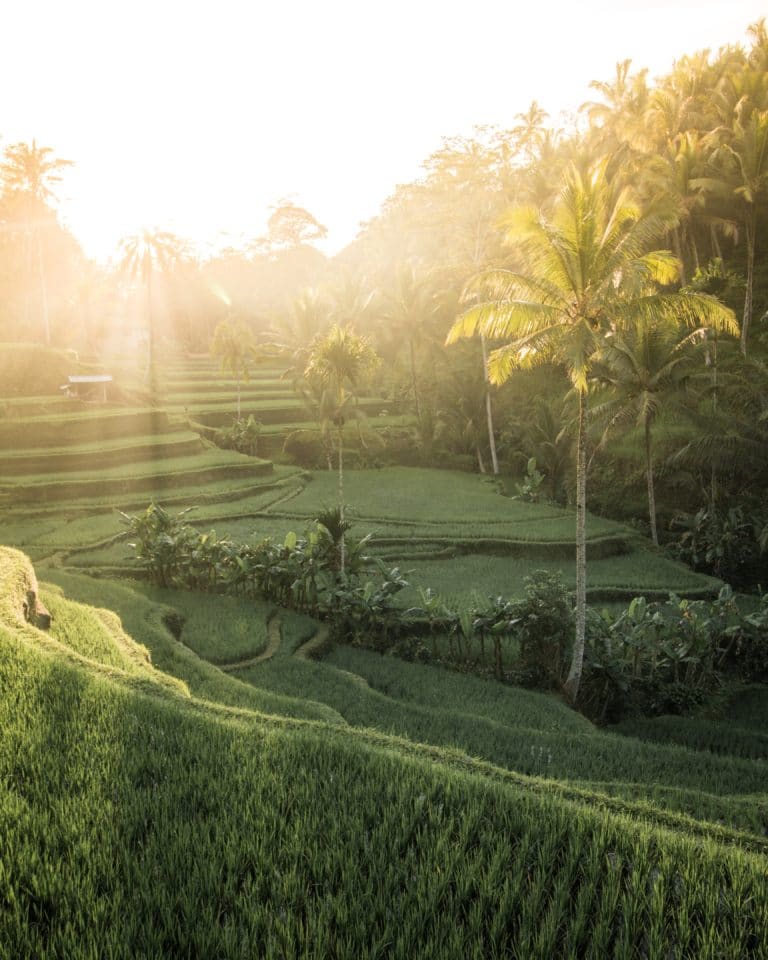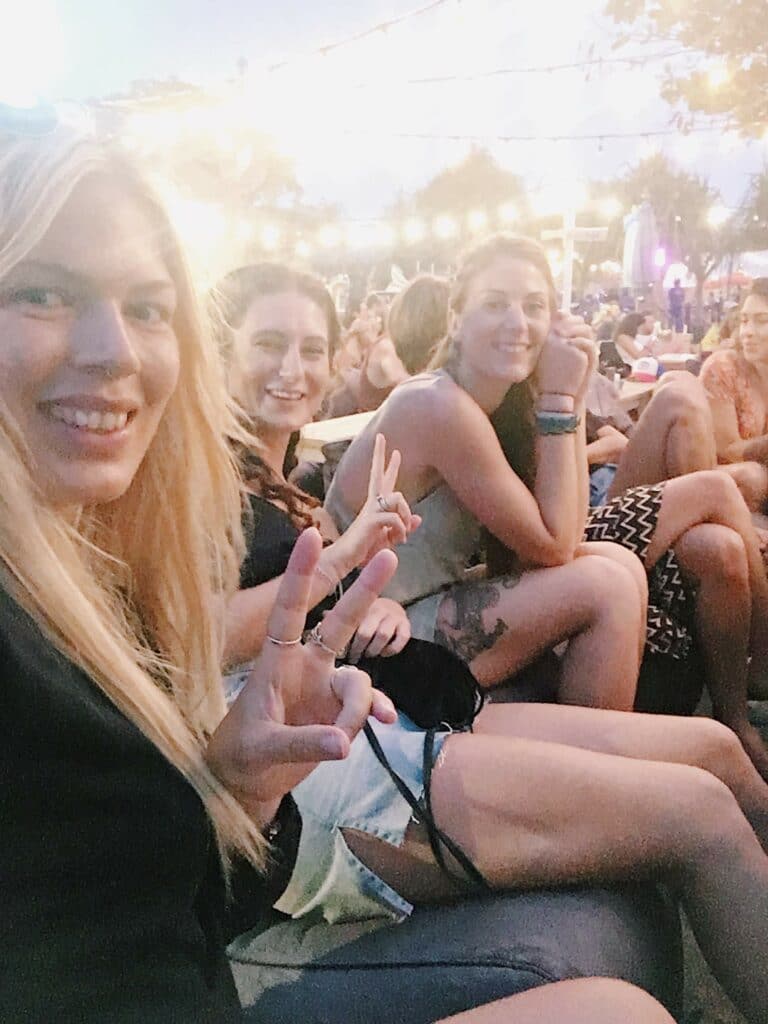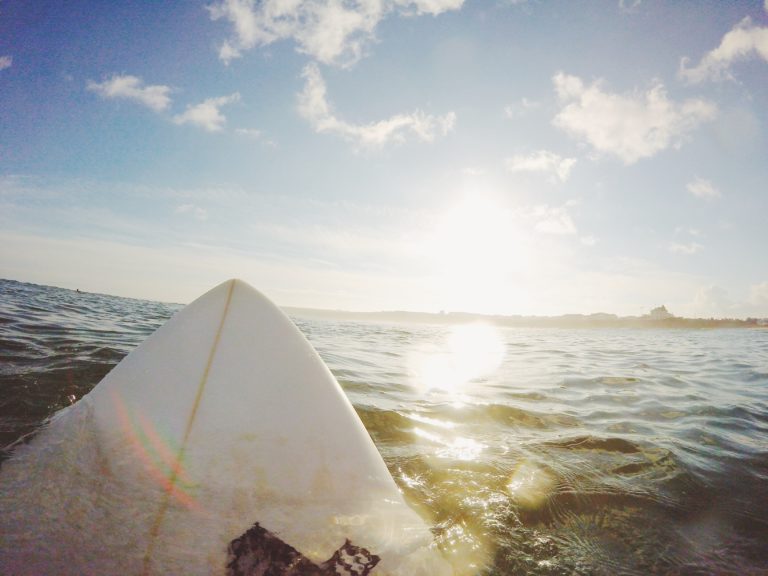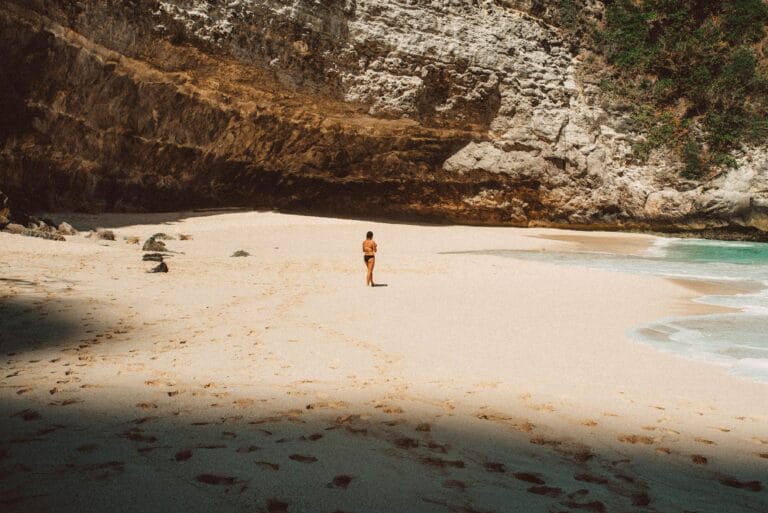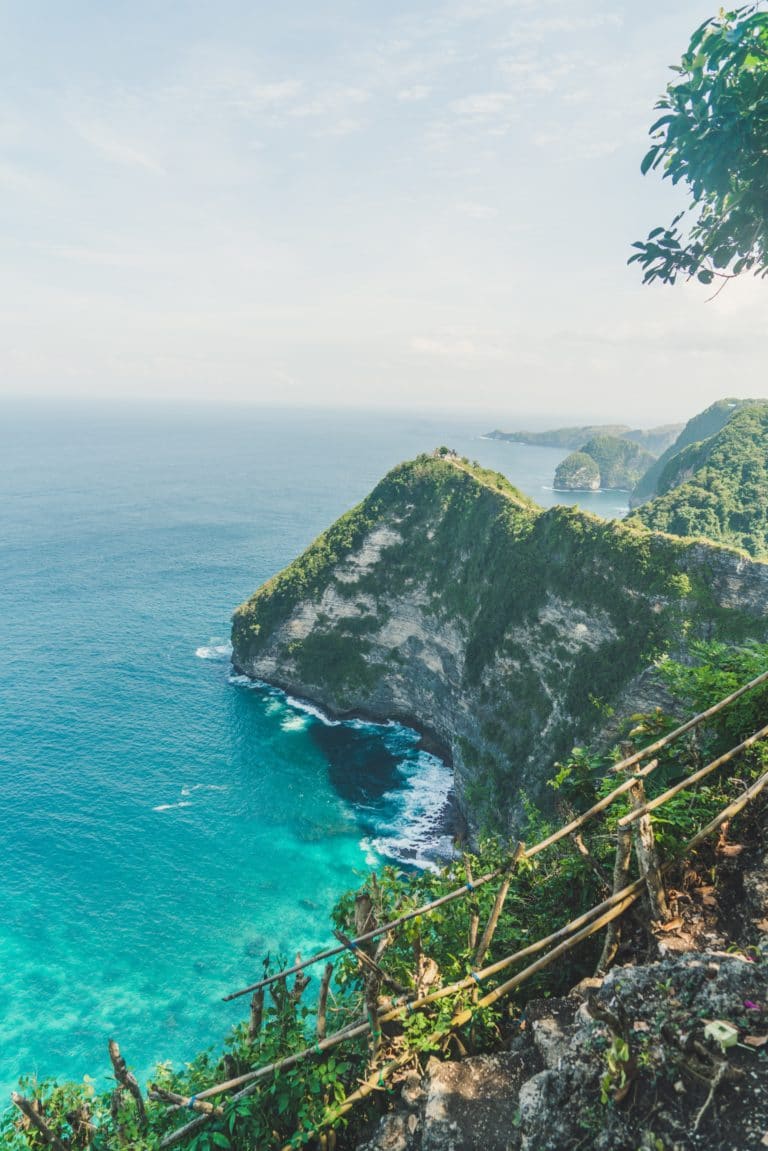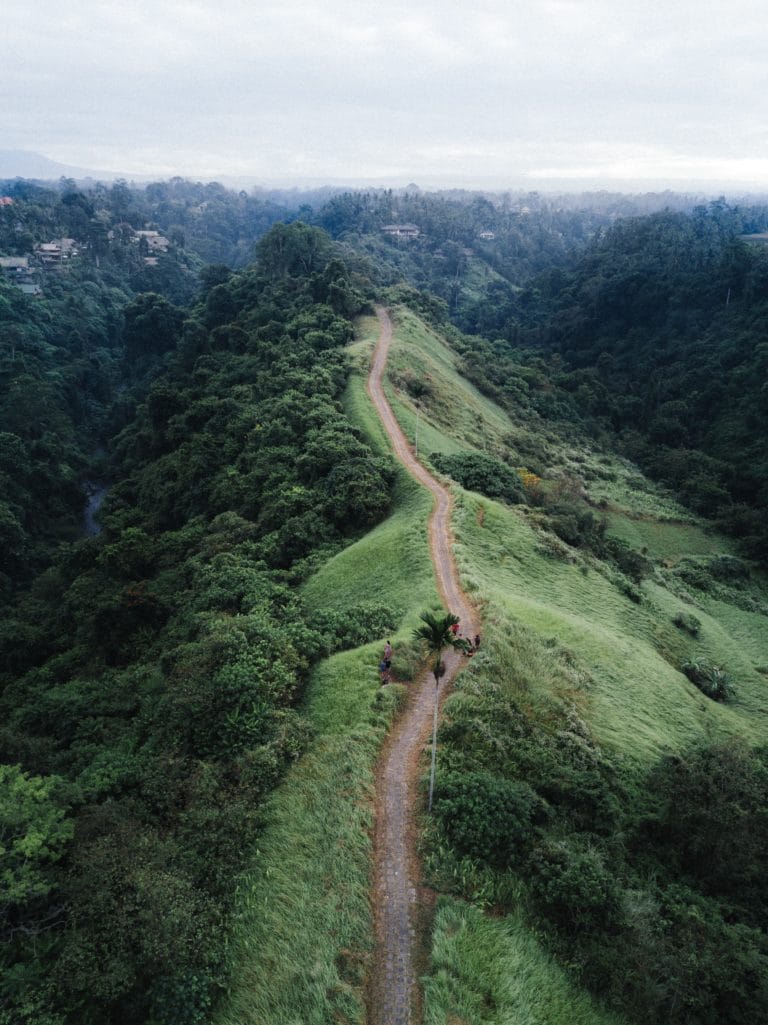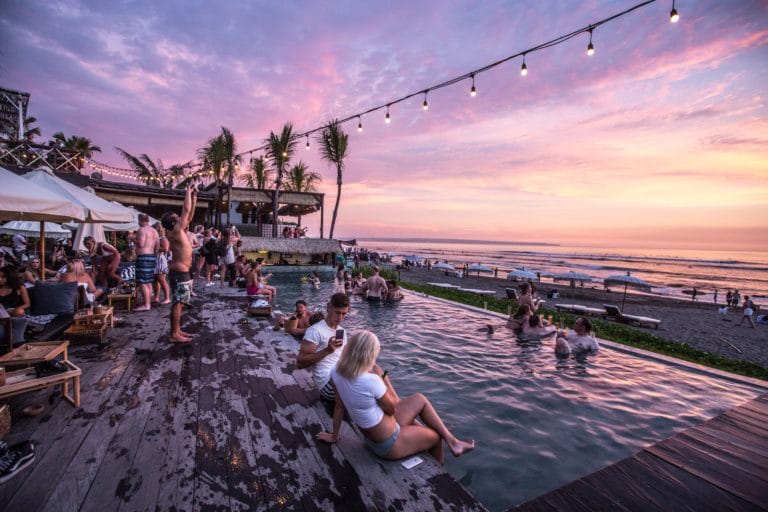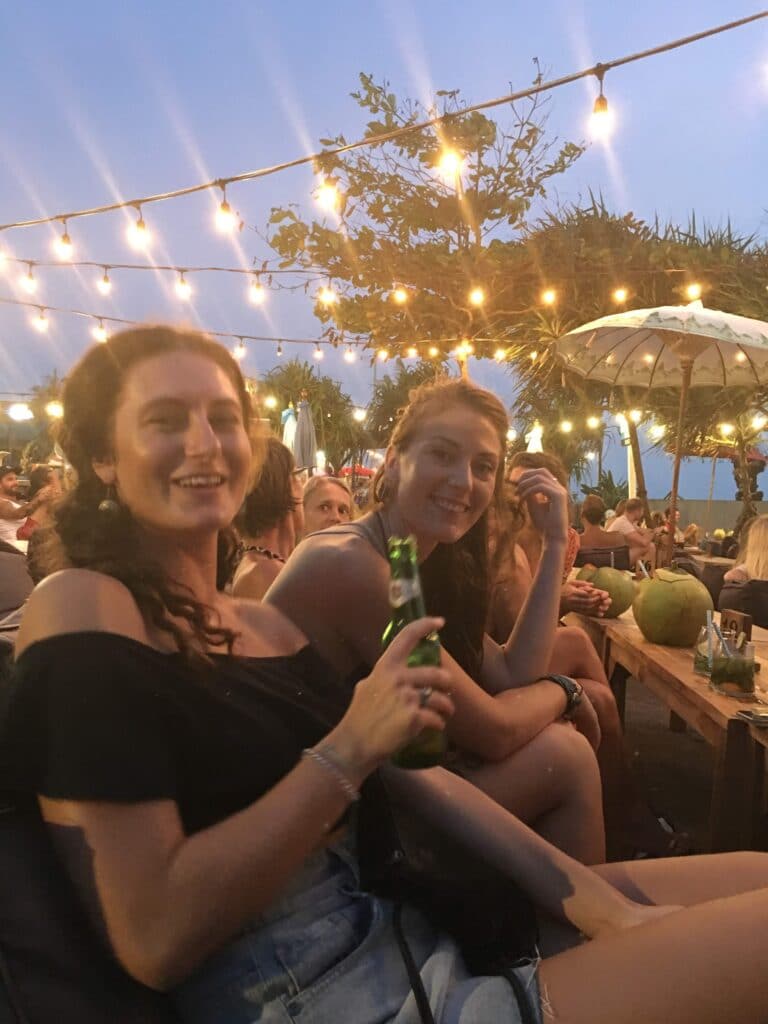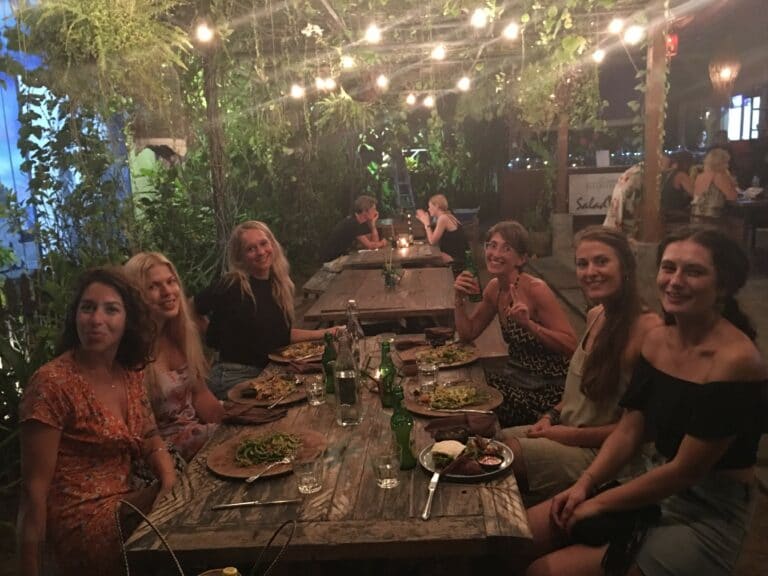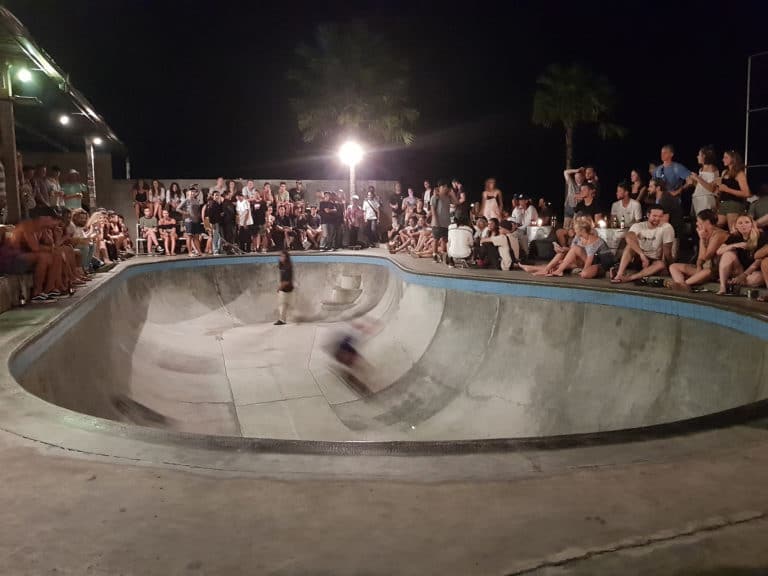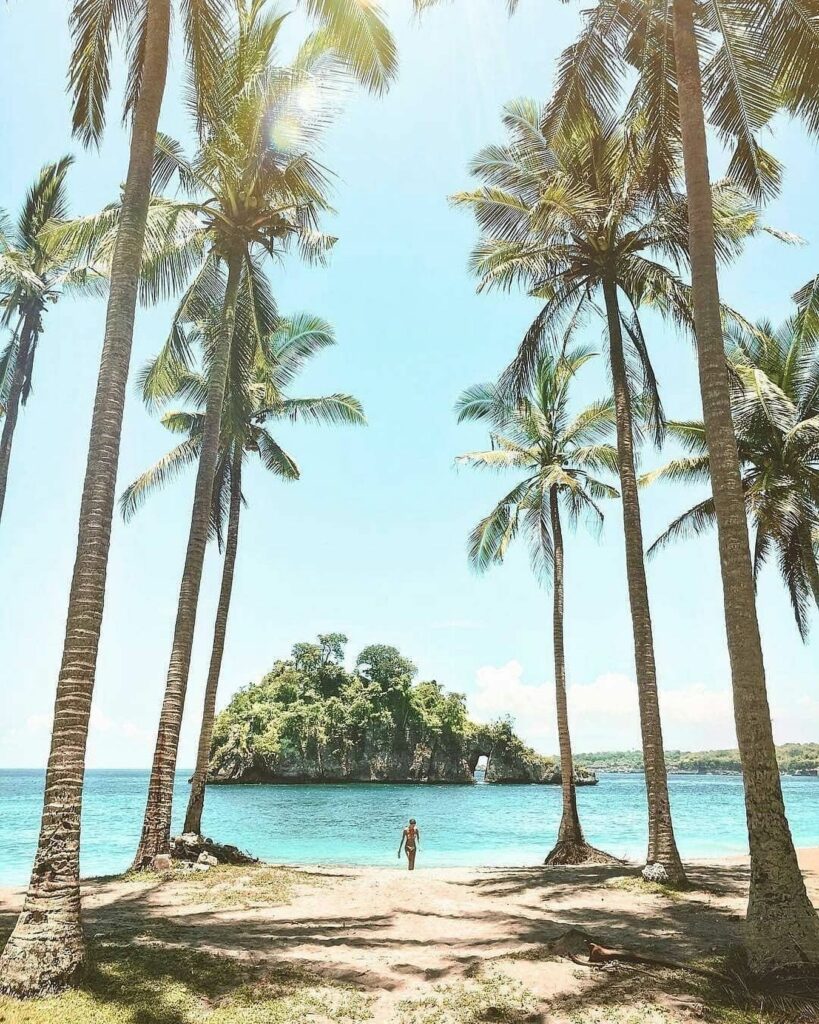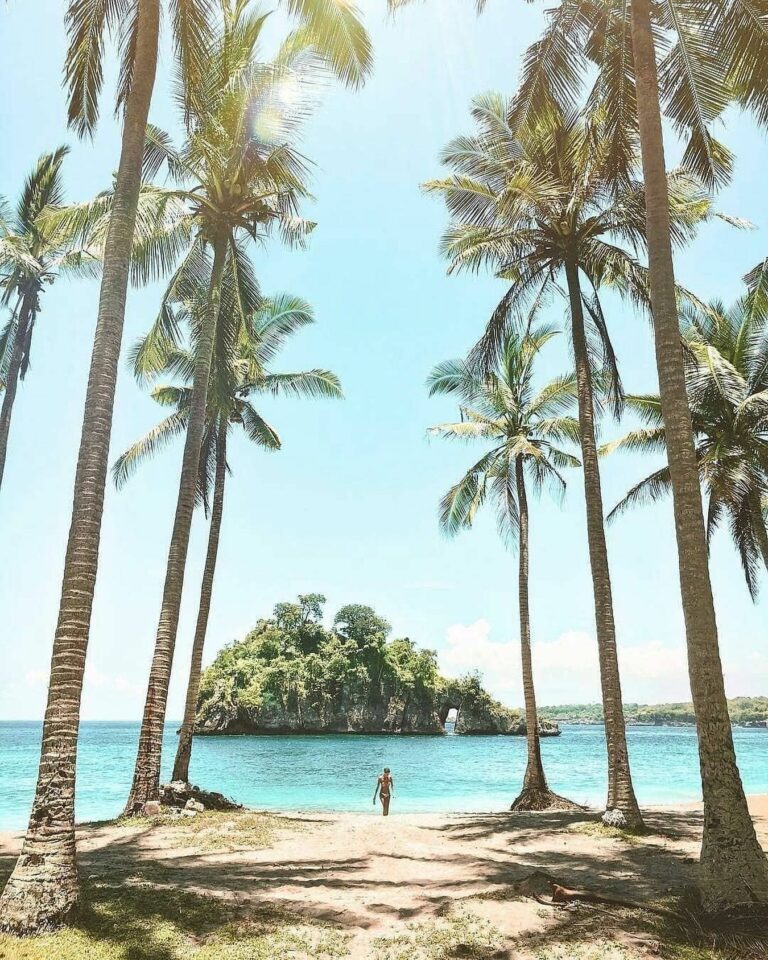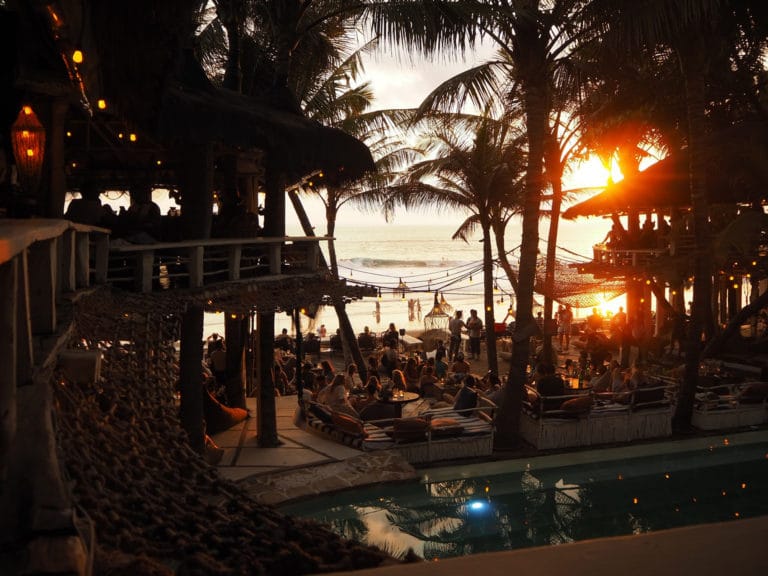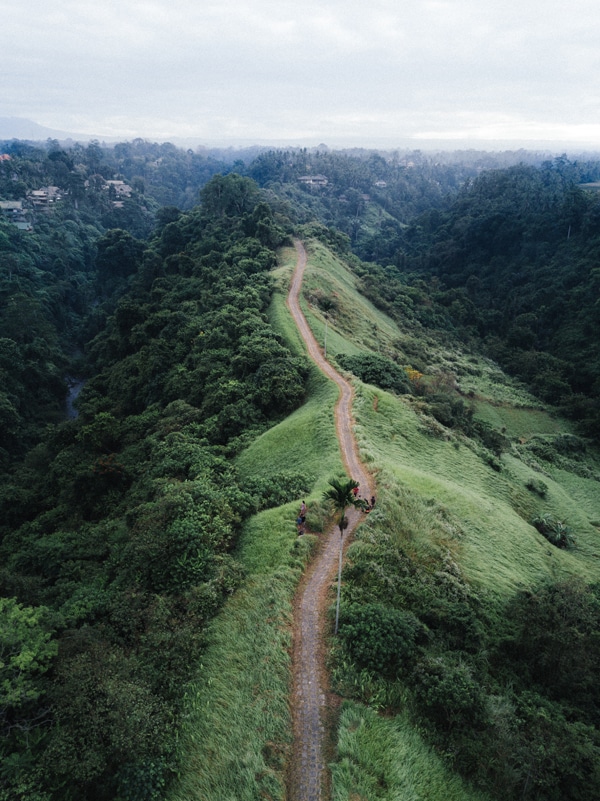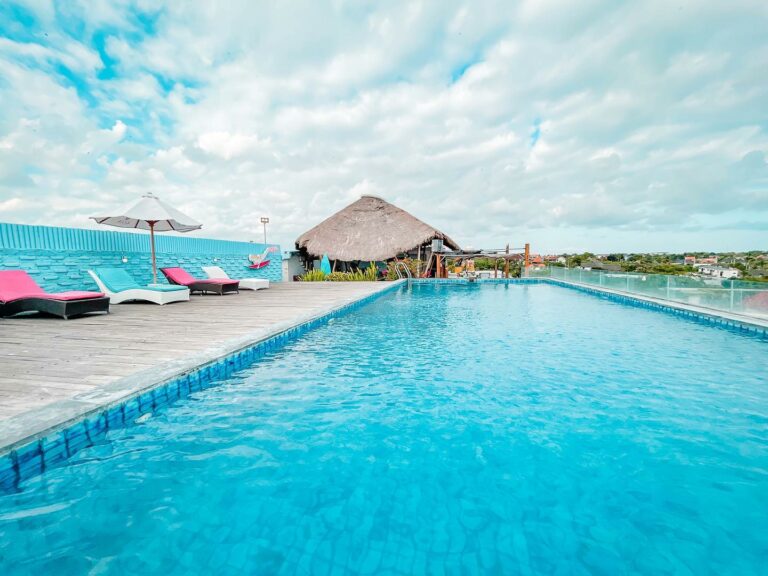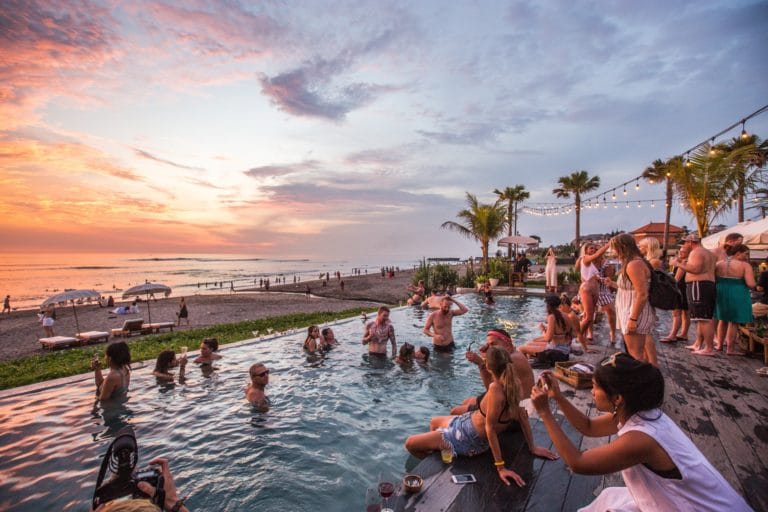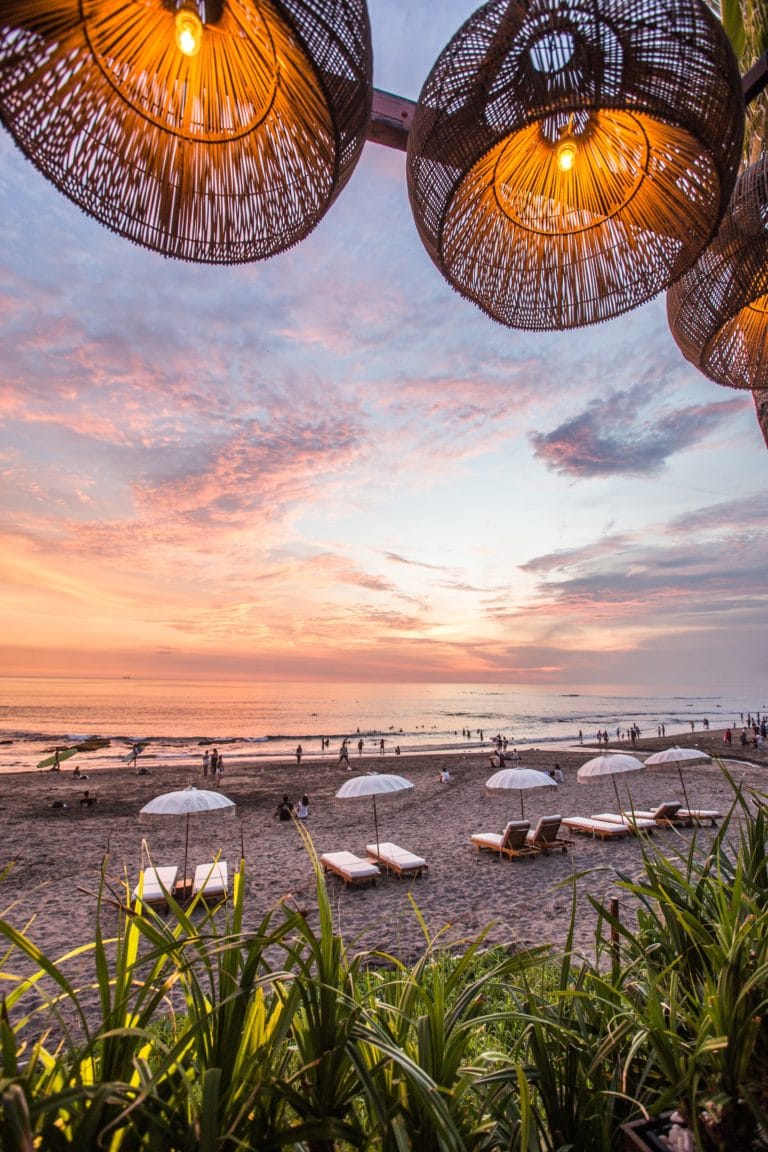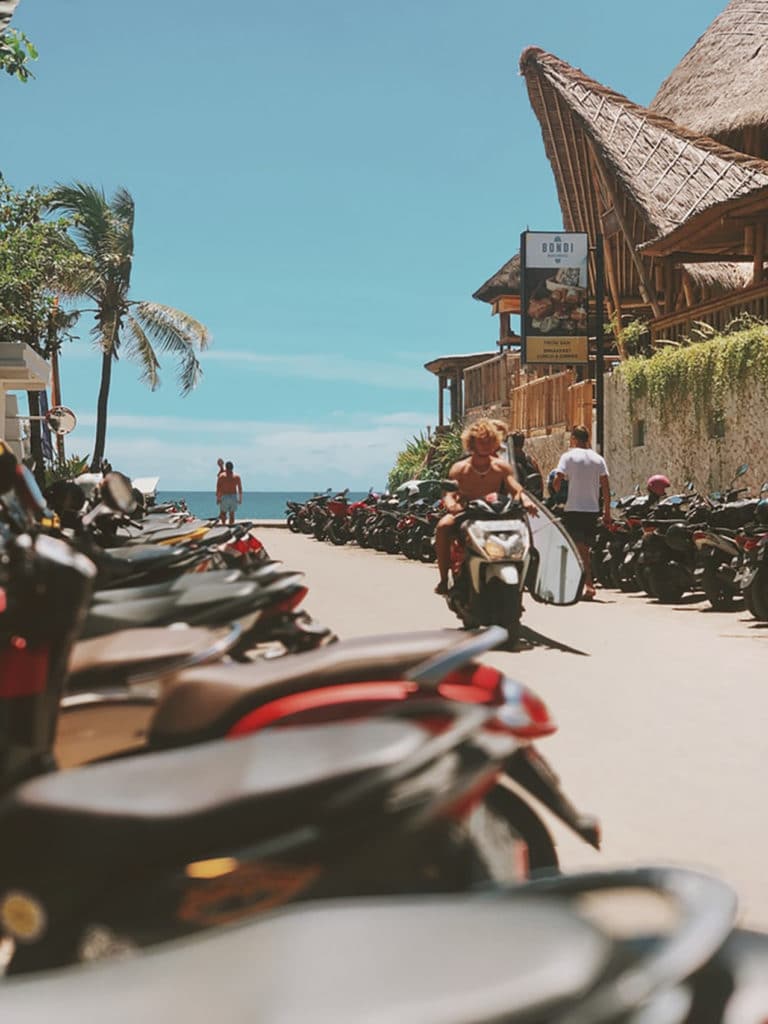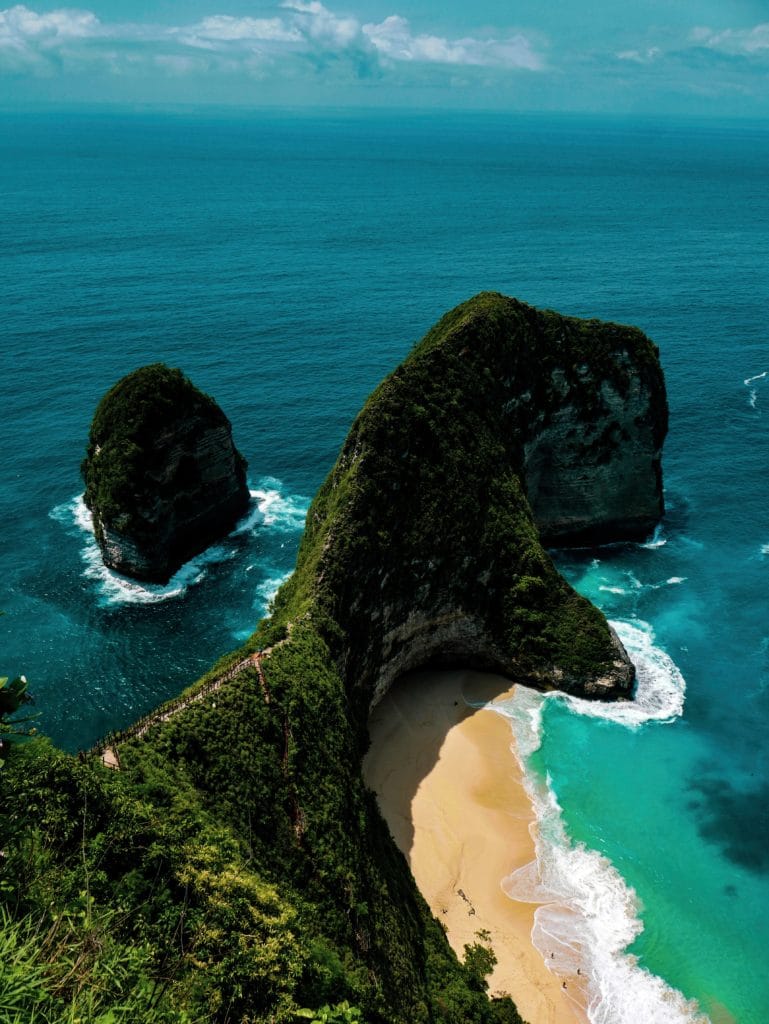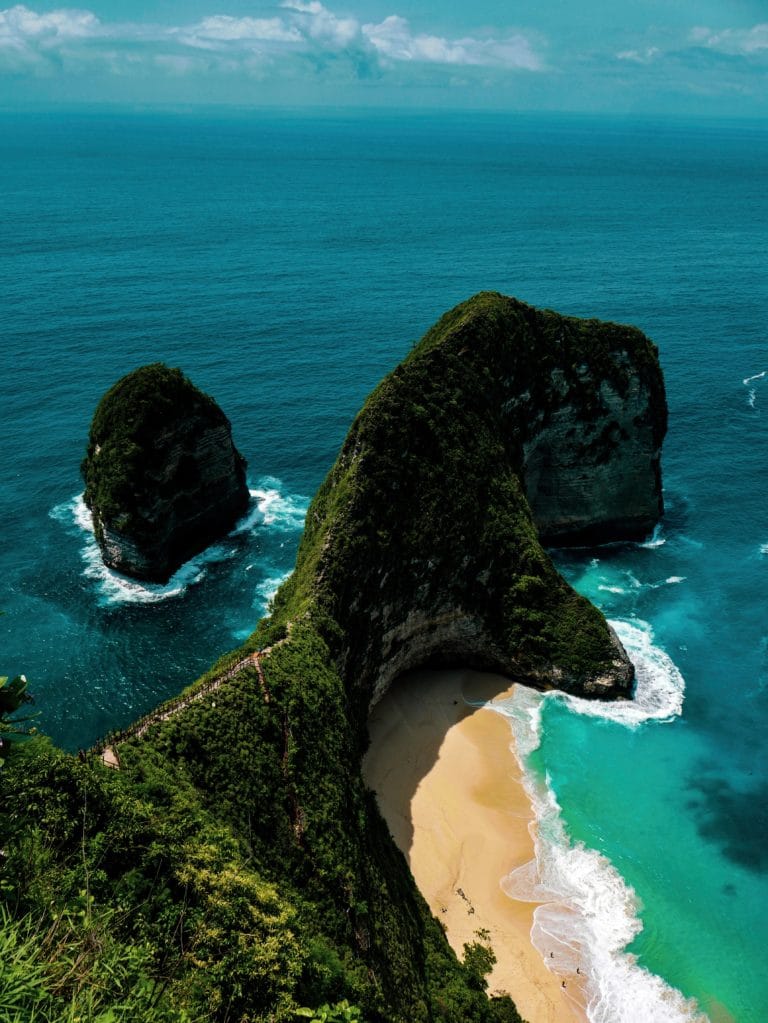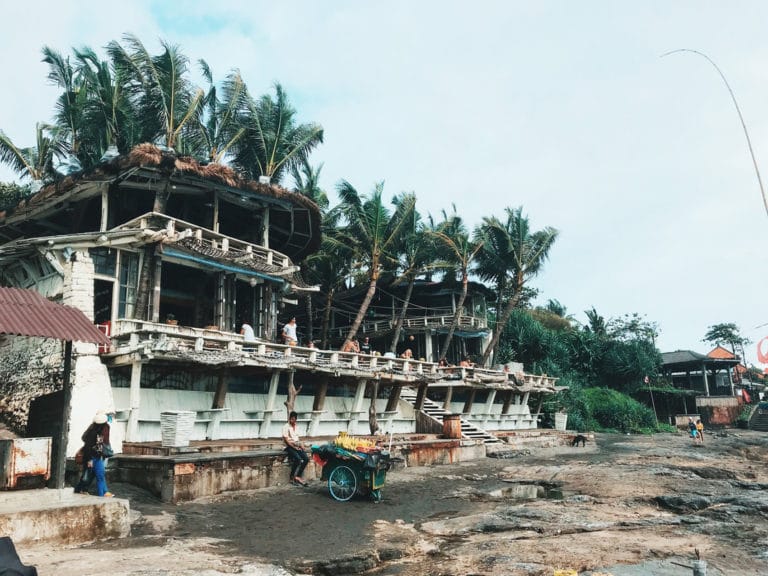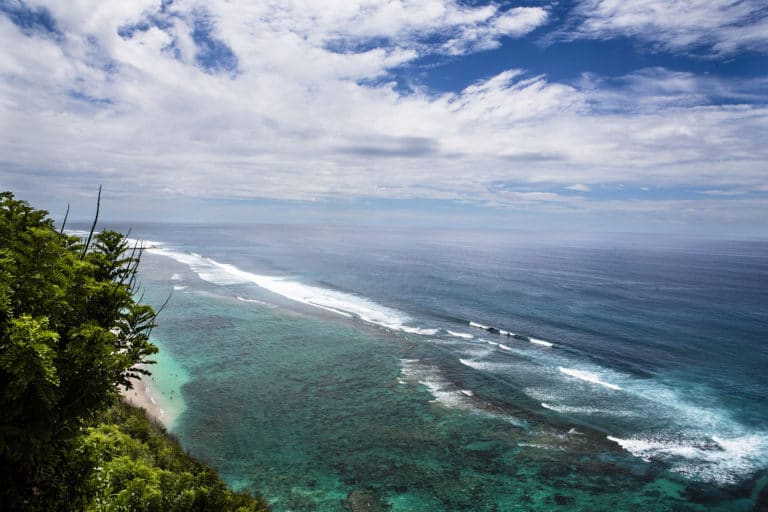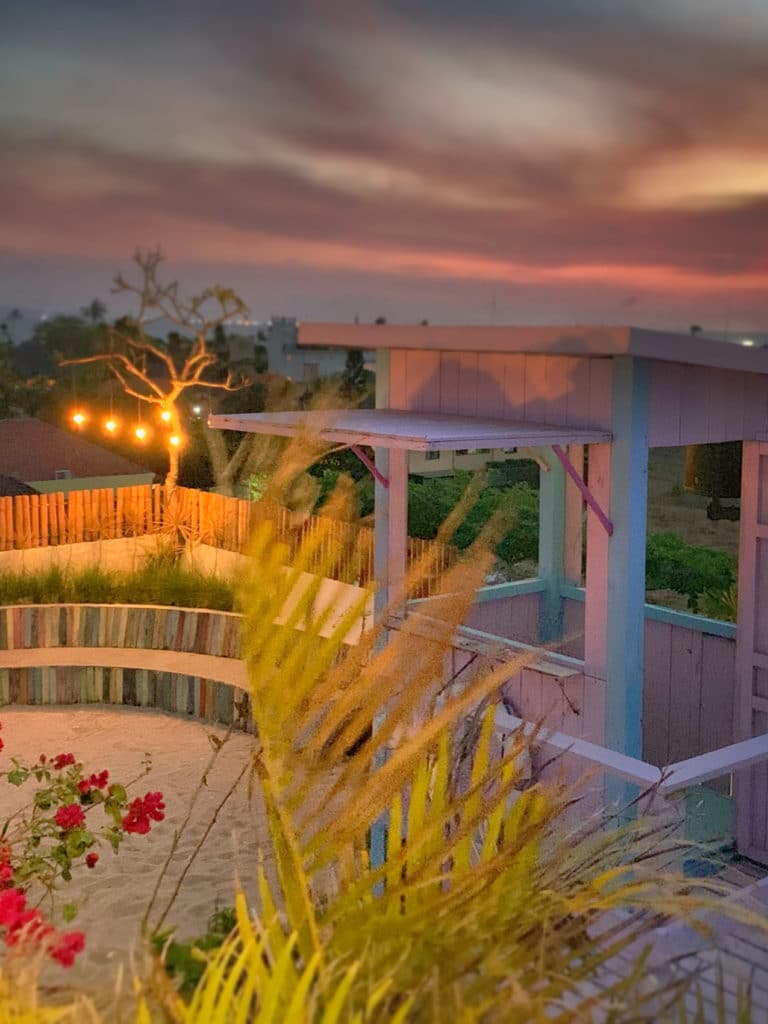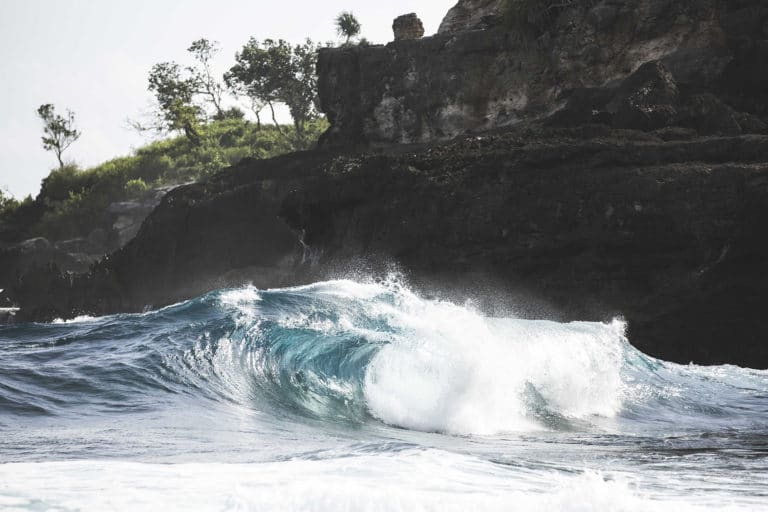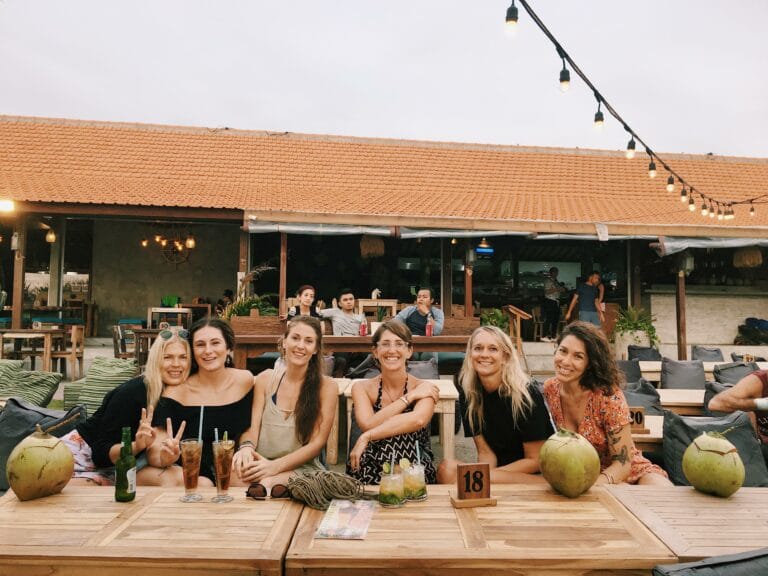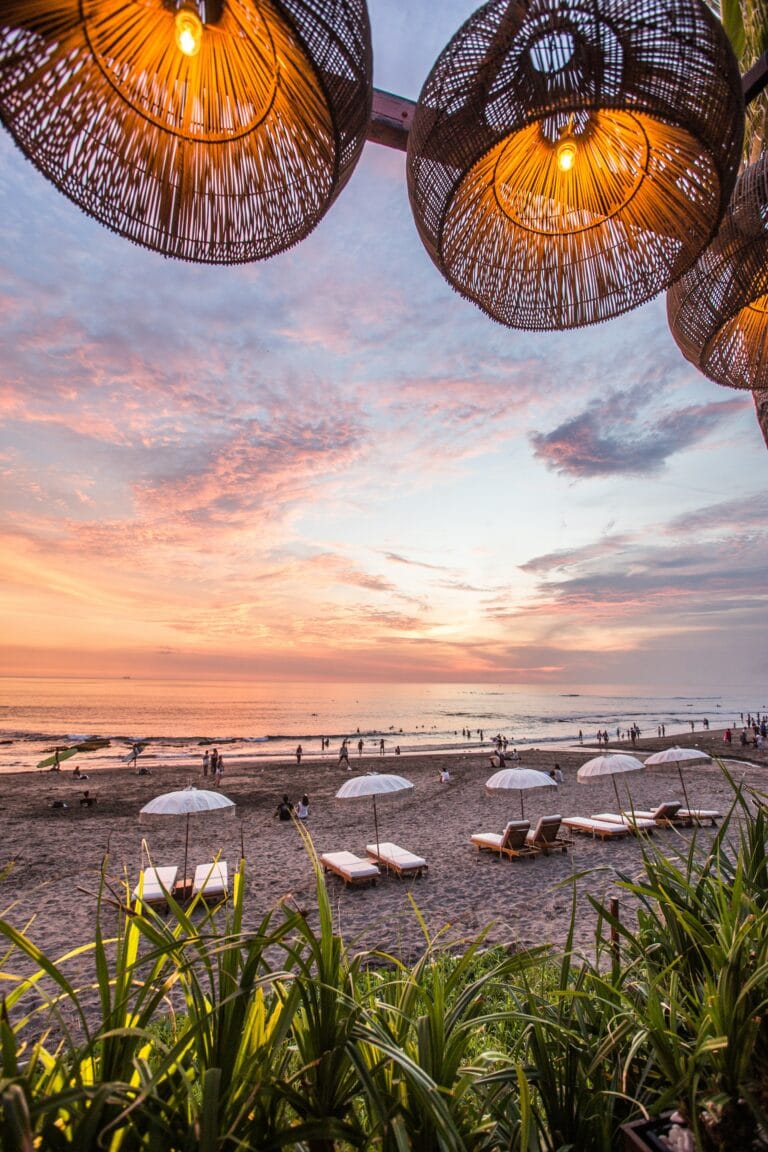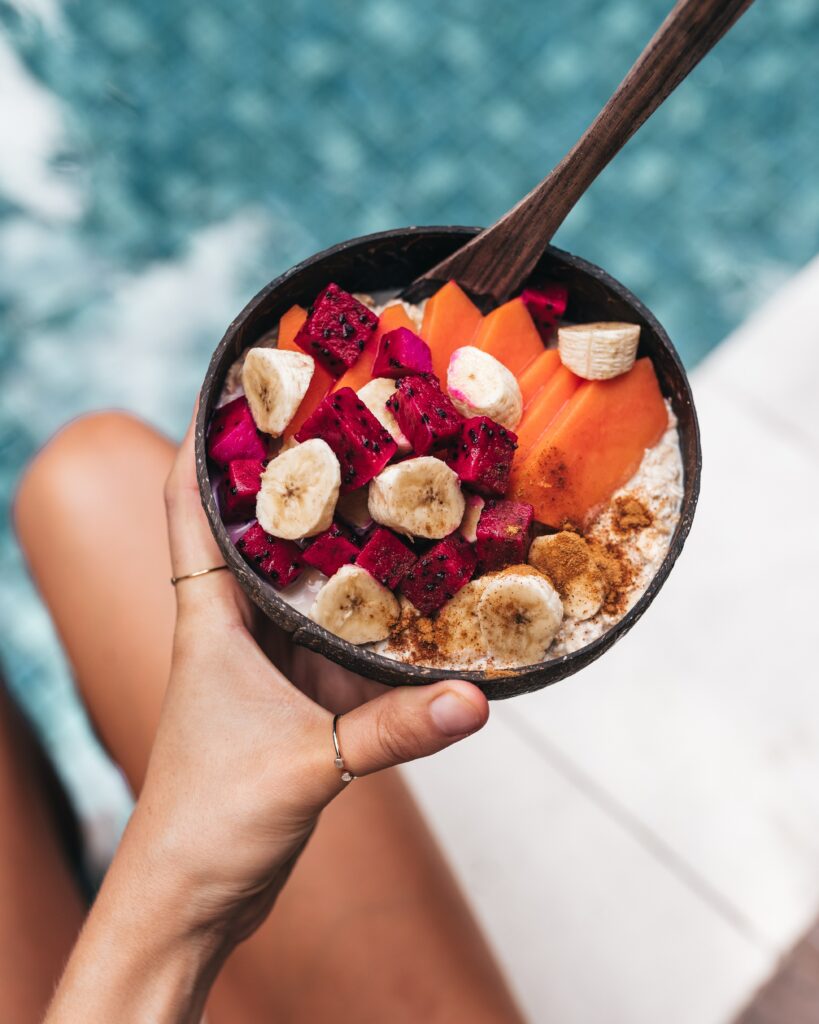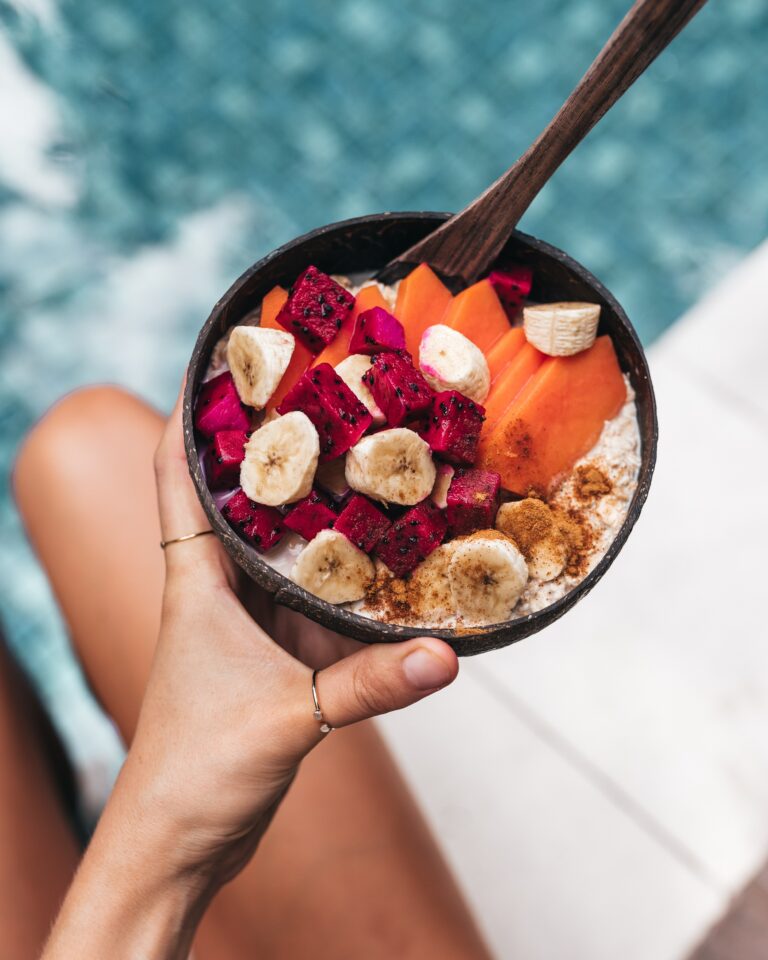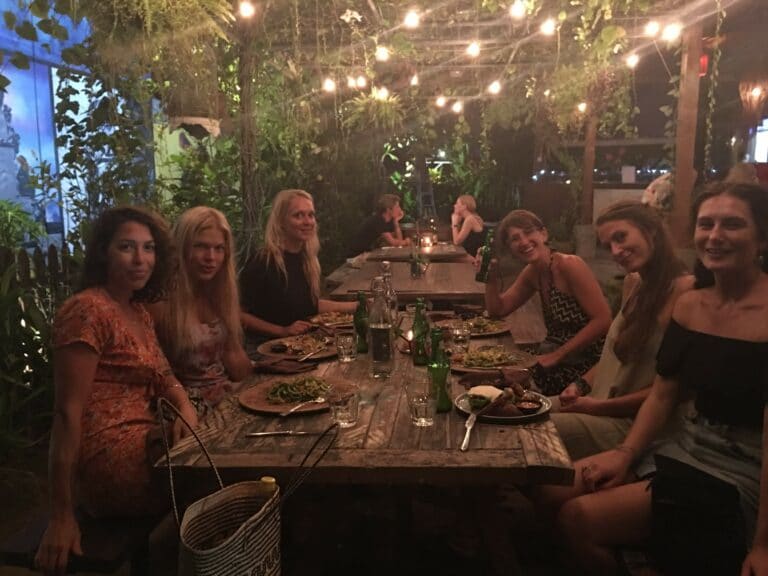 Lokation og indkvartering
Bali is part of Indonesia. Bali's geographical location is just below the equator, ensuring a perfect climate for surfing. Bali has an air temperature of approx. 32 degrees all year round, and sea temperature of 28 degrees. This means that you can surf in swimming shorts / bikinis and possibly a t-shirt to protect themselves from the sun.
The locals in Bali are Hindus, they are incredibly nice and service-minded.
Bali is an island with many activities such as: diving, fishing, yoga, rafting, hiccups, volcano climbing and much more.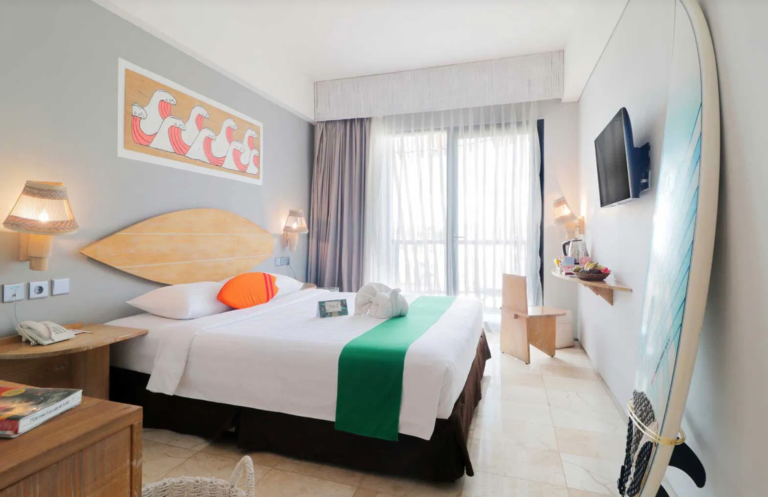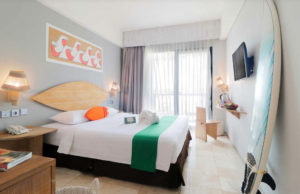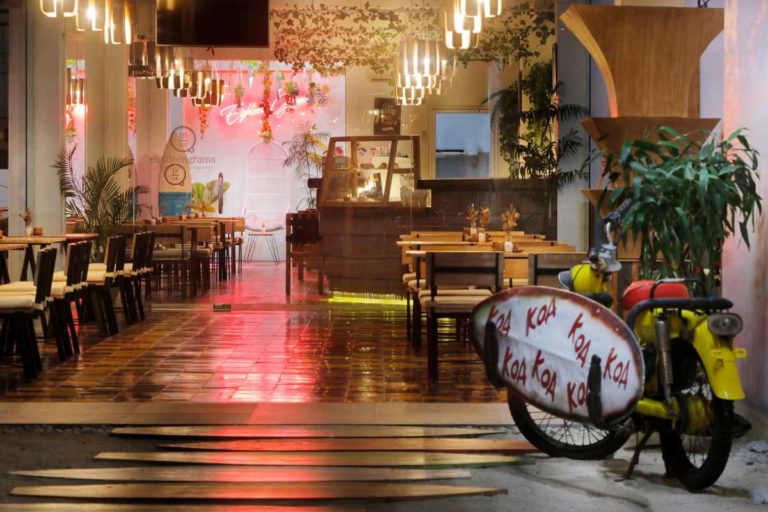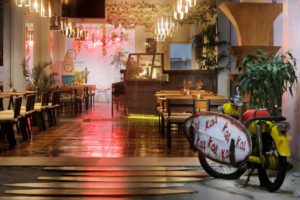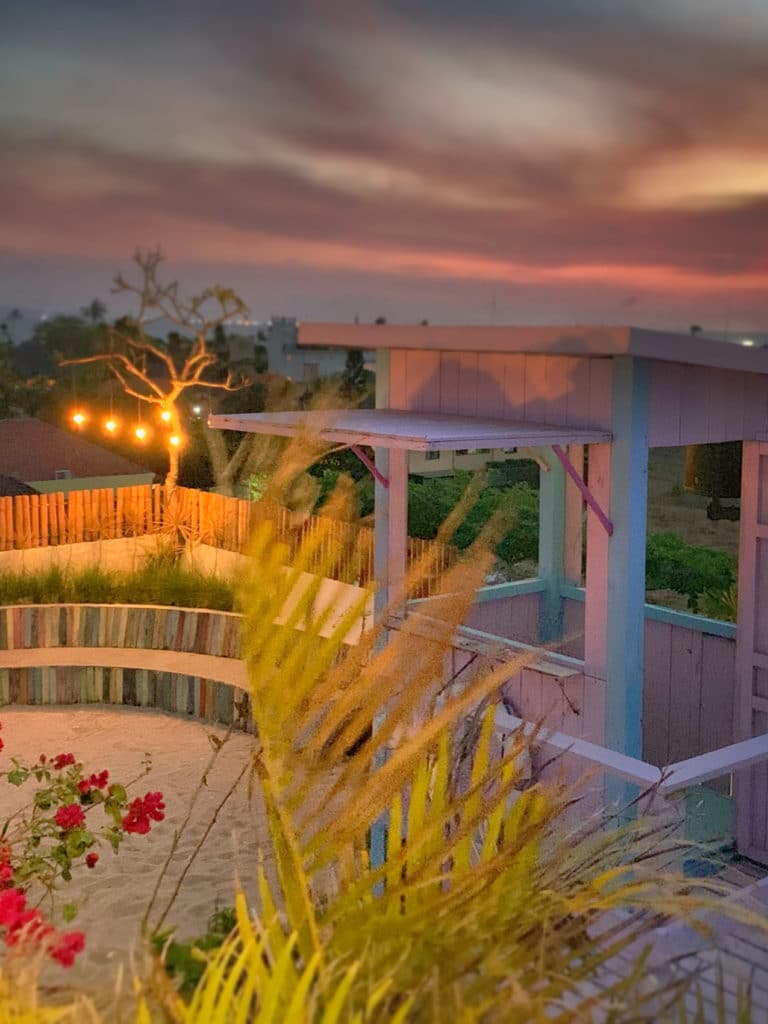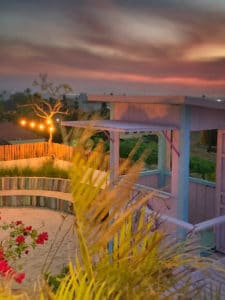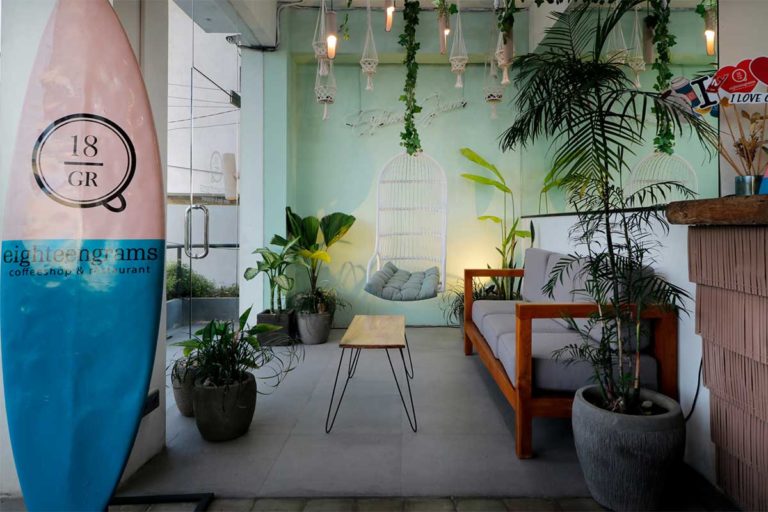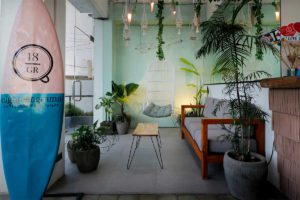 Lodging
We are staying at a hotel right down to Berawa beach which is located in the Canggu area. There are both rooms with twin beds (separate beds), and rooms with double beds. It is of course possible to have your own room for a fee.

The hotel is located in the famous and very trendy area of ​​Canggu. The hotel has a rooftop pool overlooking the sea tea and rice fields that Bali is so famous for. There is a maximum of 5 minutes walk down to the beach, so there is plenty of opportunity to freesurf, or watch the sun go down over the sea while enjoying a delicious juice or a cold Bintang, which is their local beer. In addition, the area offers some of Bali's most delicious cafés, restaurants and bars.