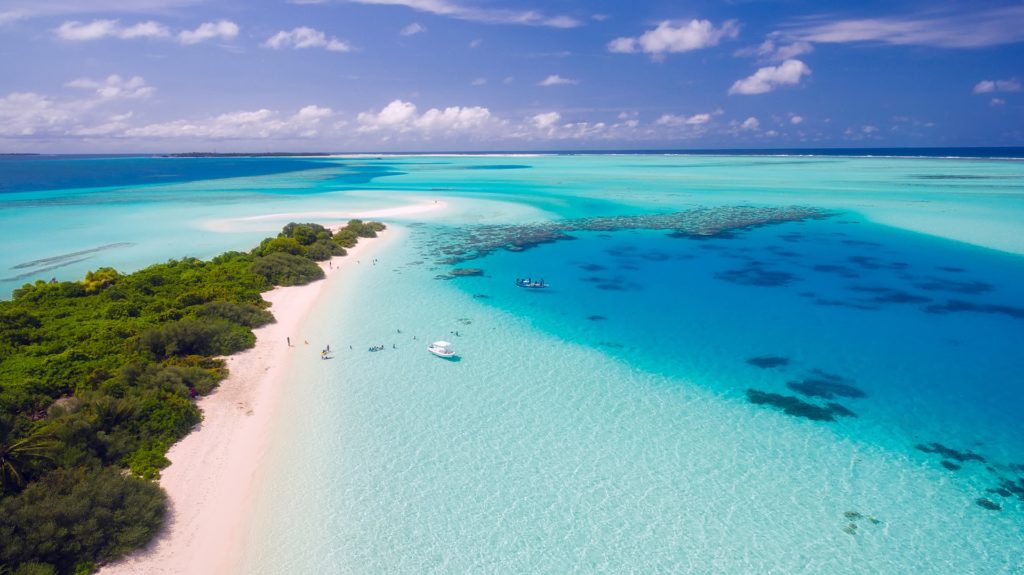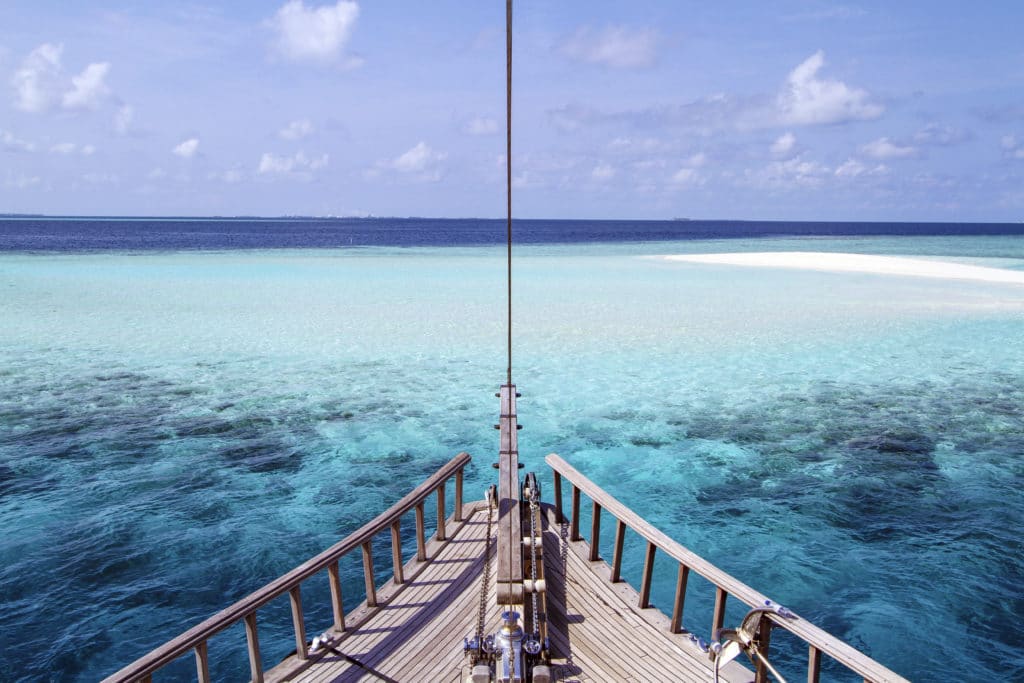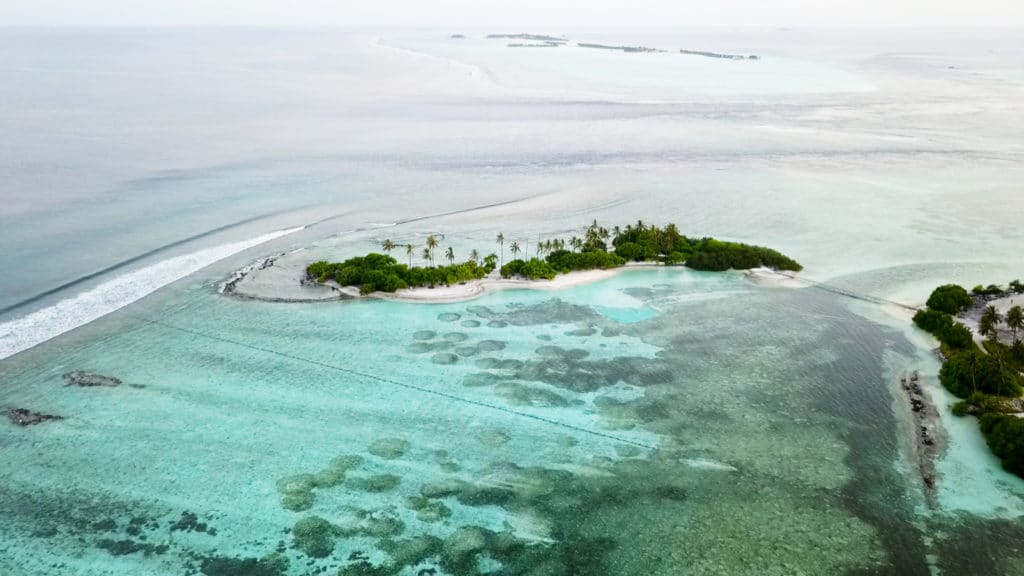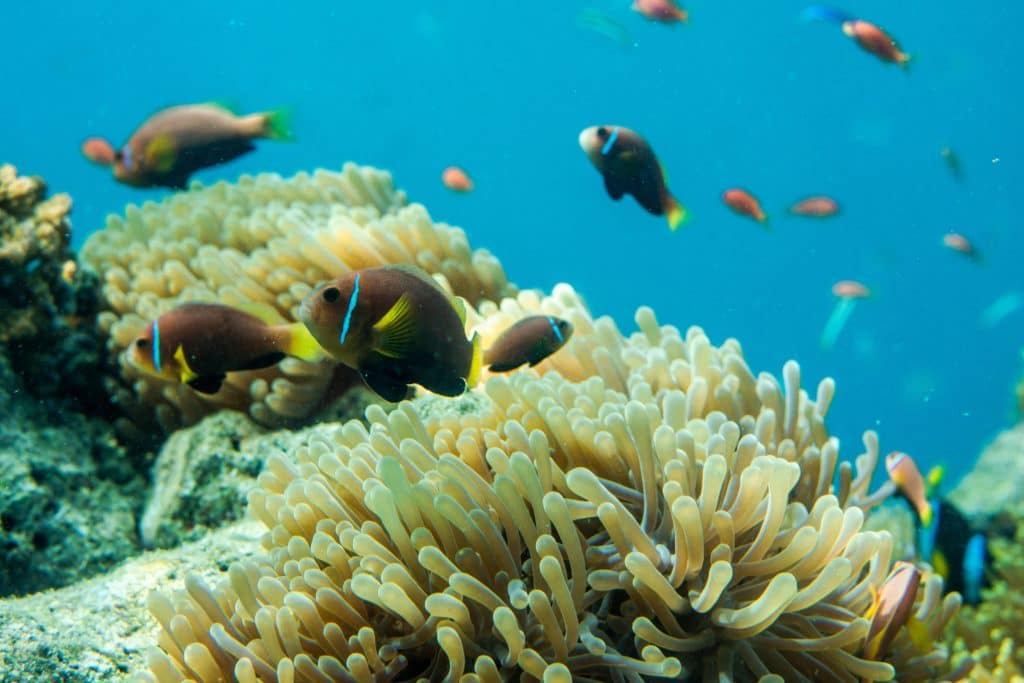 Surf Trip | The Bucket List Tour | Maldives
Travel with us on the ultimate surfing trip to the beautiful Maldives, on a luxury wooden boat, and catch the perfect waves.
Book now
The Maldives is known for their fantastic surf, hot ocean water and absolutely perfect waves!
Our ultimate surf dream has always been going on a boat trip to the Maldives, and now that dream must be cleared off our bucket list tour together with you! The boat is rented and we are ready for an absolutely fantastic surf experience!
You have to be able to surf to participate on this trip, but you do not have to be an expert. There are both waves for the advanced surfer and for the little less experienced, and since we have rented an extra boat we can easily be divided us. One thing is for sure, we will all get better at surfing on this journey. It is not possible to get surfing lessons on the trip, but we all help each other so that we can get better.
We will stay on the most beautiful and luxurious 90 foot boat with room for 14 people on board in addition to the staff – we have our own chef who will arrange everything for us and we will taste many delicious local ingredients, we get our own skipper, surf guide, photographer, waiter on board. Our most important task is to surf, have fun and eat delicious food in the beautiful Maldives.
Read more…
A little experienced – Experienced
An absolutely fantastic surf experience
The boat has 7 large cabins, and we live two and two together. The boat sails us around the many beautiful islands in the turquoise sea and we will finds the best waves every day – and then we also get the opportunity to get sand between our toes when we dock at the many beautiful white sandy beaches and small fishing villages.
In addition, the boat has a large bar and dining area, air conditioning and sun deck. There is both a Dinghy (a smaller boat) and a Dhoni (a typical Maldives fishing boat), as well as snorkelling and fishing equipment. In addition, the boat also has a TV, DVD player and music system.
Except from the airline tickets, everything is included in the price, including the transport from the airport to our boat.
Maldives
The Maldives consists of a series of islands in the Indian Ocean, southwest of India, with turquoise waters and white sandy beaches. In addition to surfing, the Maldives also has much more to offer and there are plenty of opportunities for snorkelling in beautiful surroundings among corals and colorful tropical fish. It is even possible to spot dolphins, sea turtles, whale sharks, manta rays and barracudas.
The trip to the Maldives
The flight is not included in the price. However, it is very easy to find flights to the Maldives. When flying to the Maldives, fly down to Malé Airport.
Airlines and search portals flying to Malé in Maldives:
We gladly assist you on your search for the best tickets – simply write to us at travel@dbpadventures.com or call +45 31 60 04 07.
Breakfast, lunch and dinner
Water, coffee, tea and snacks
Transfer from Malé to the boat (round trip)
Member of The Travel Guarantee Fund (Rejsegarantifonden)
Not included
Day 1 – Arrival day:
We will meet at Malé Airport in the afternoon, where you will be transported to our boat with the other guests. You will be staying on the boat and there will be information about the following week.
Day 2-7:
Every day after breakfast we sail out in the search for the perfect wave and enjoy the fantastic surroundings. It's up to us what we want to do, apart from surfing – we can fish, snorkel, sail to one of the many islands or just chill in the sun. In addition to our boat, we also rented a Dinghy and a Dhoni.
Day 8 – Departure day:
We are sailing back and getting transported to the airport.
Thanks for a great journey together, we hope to see you soon again!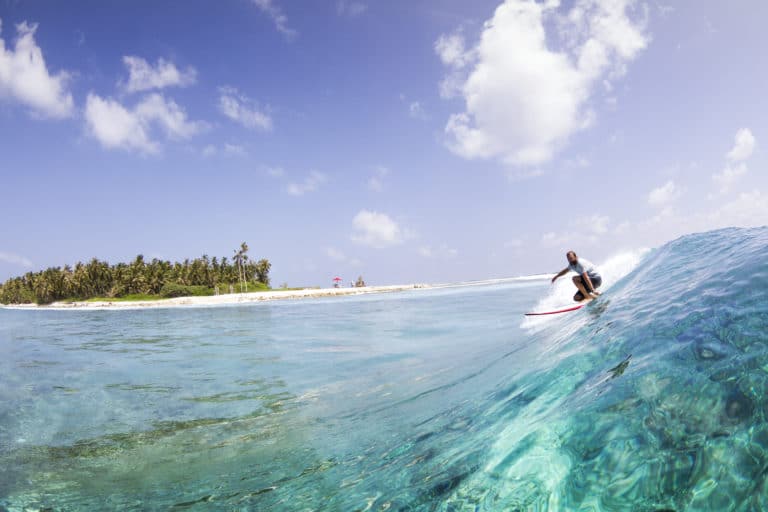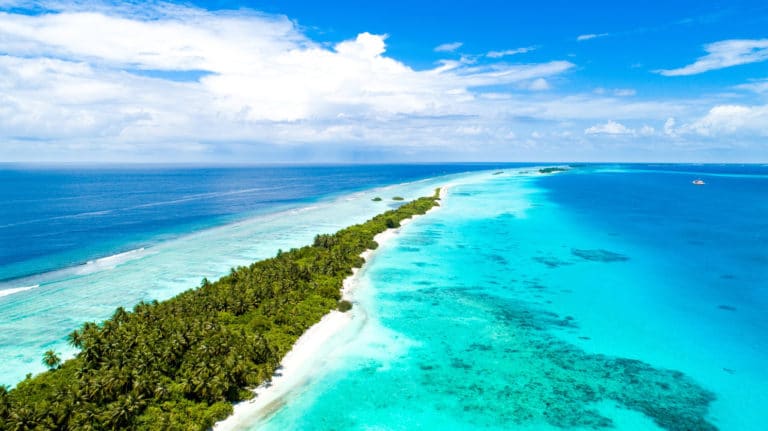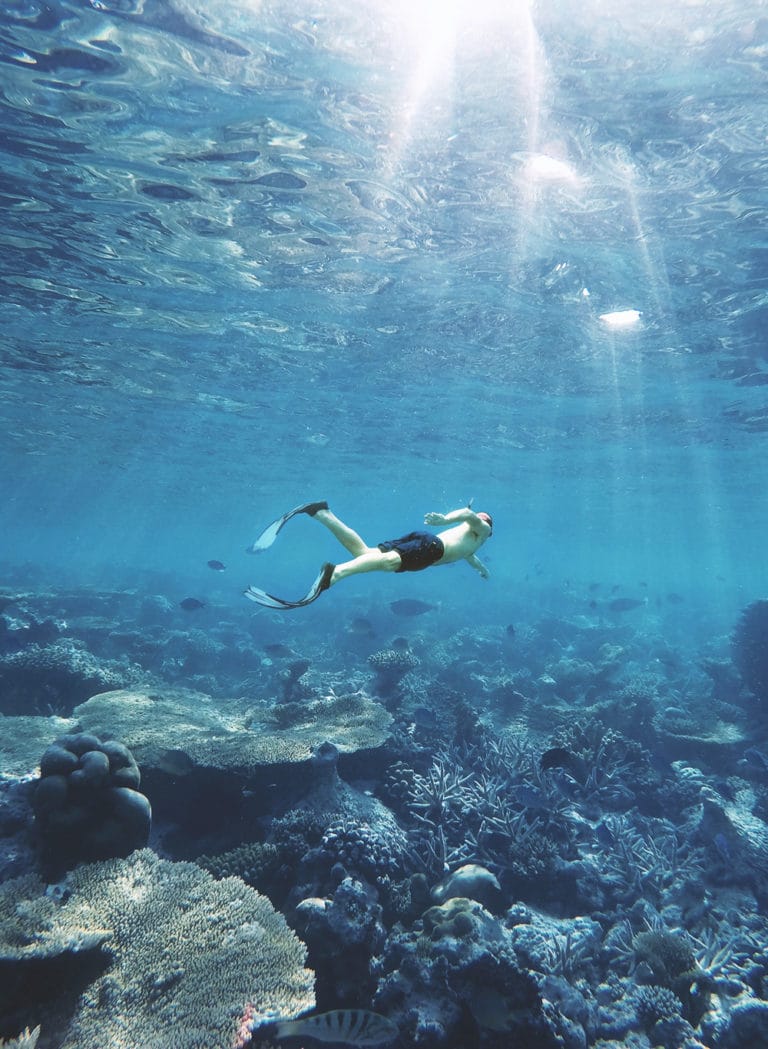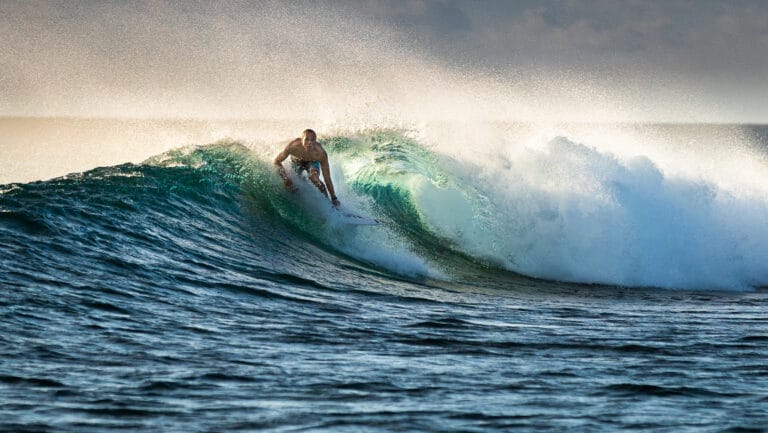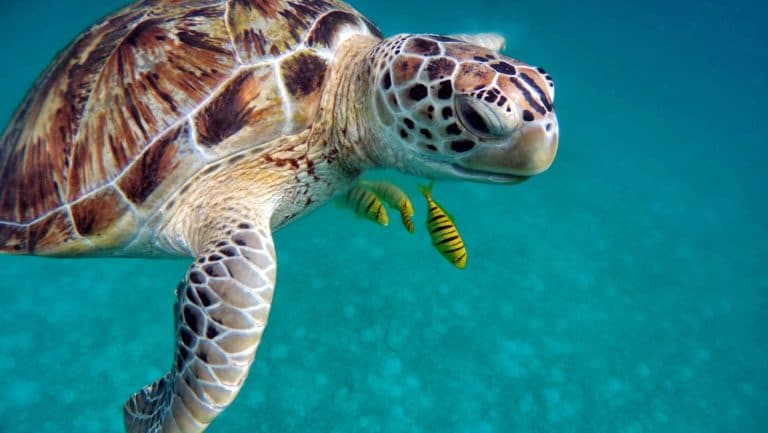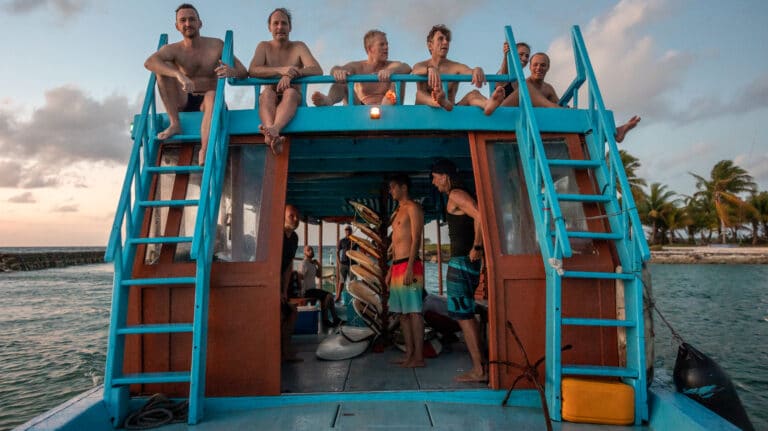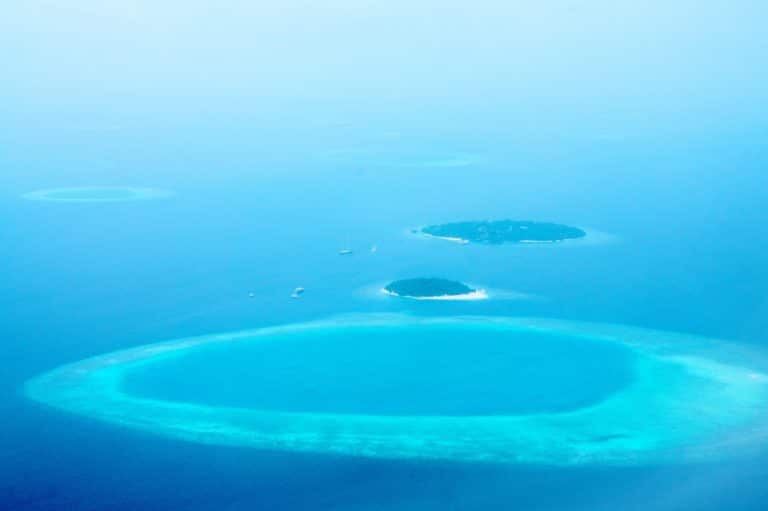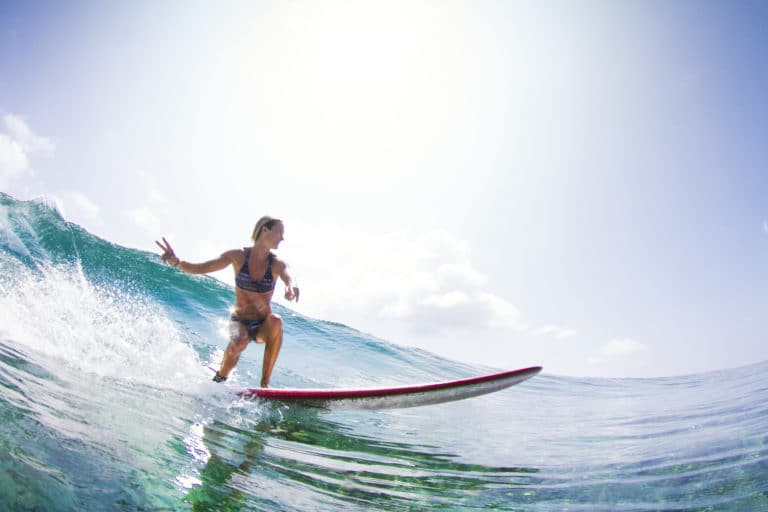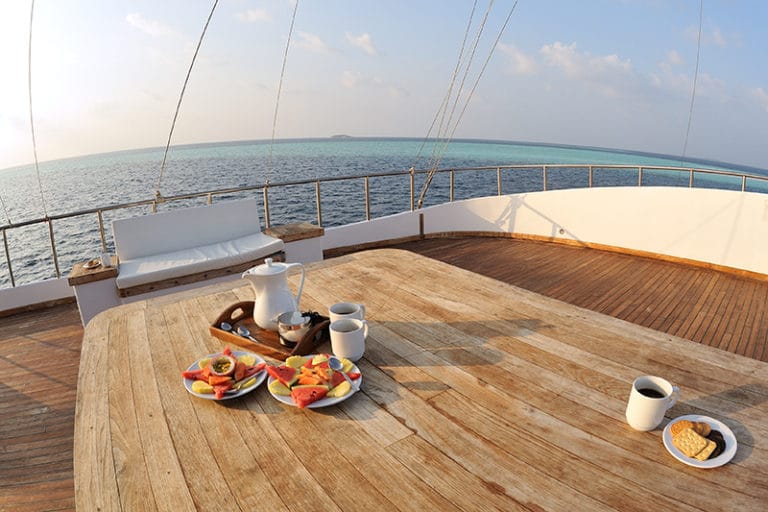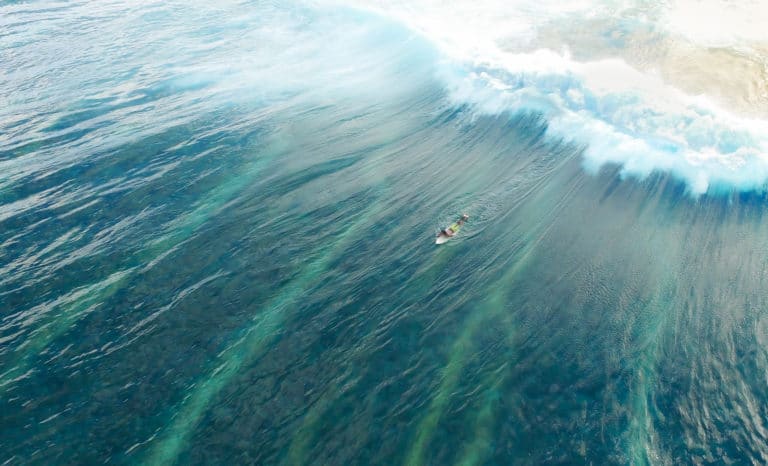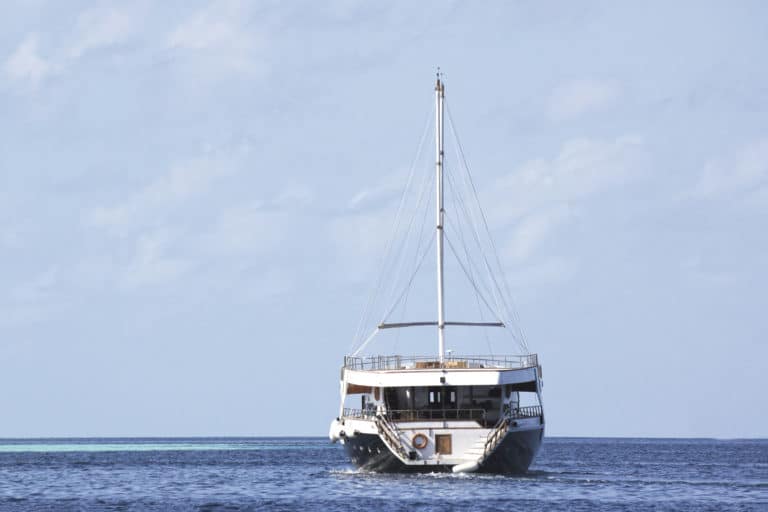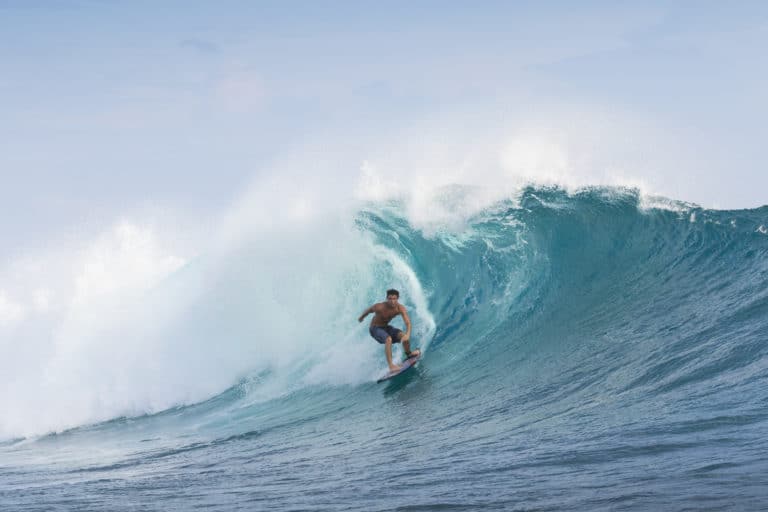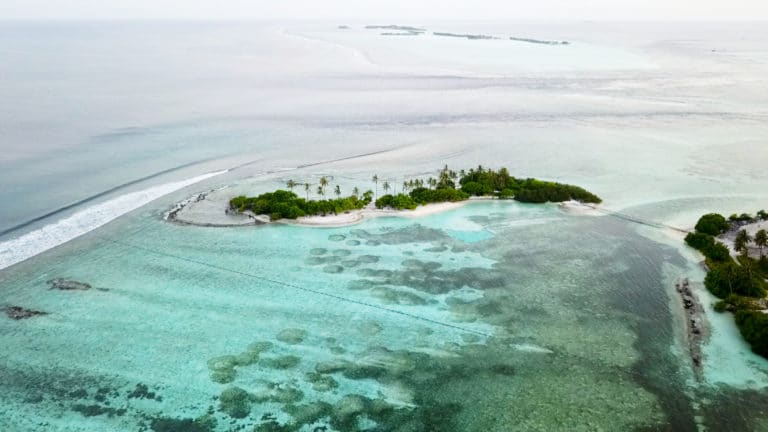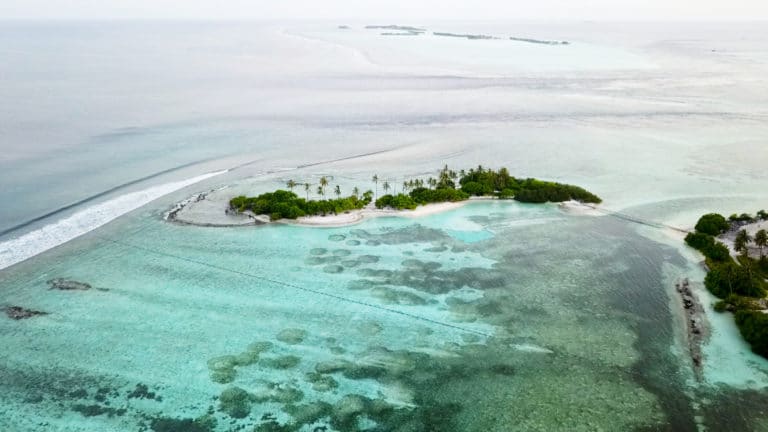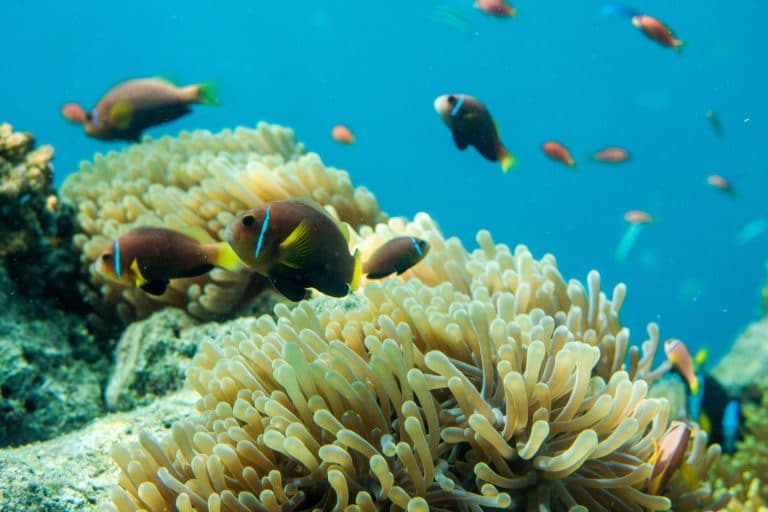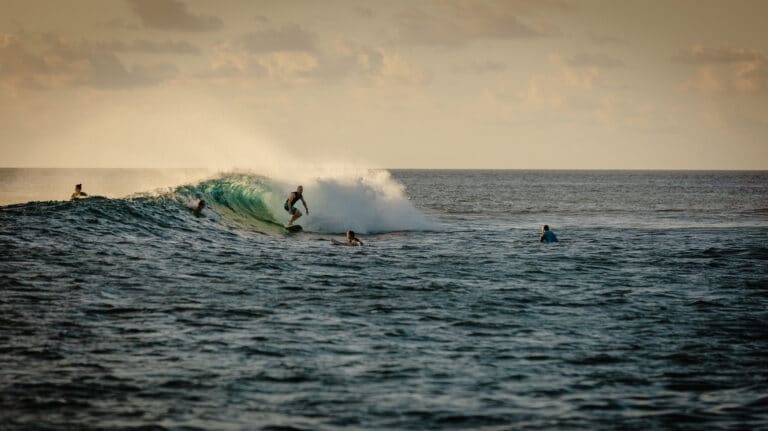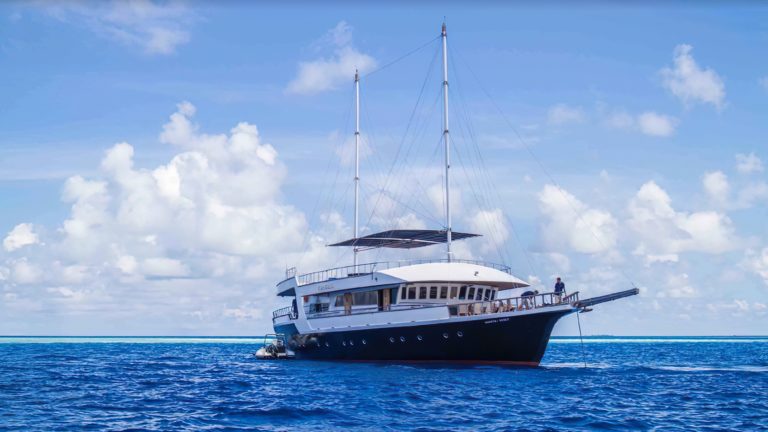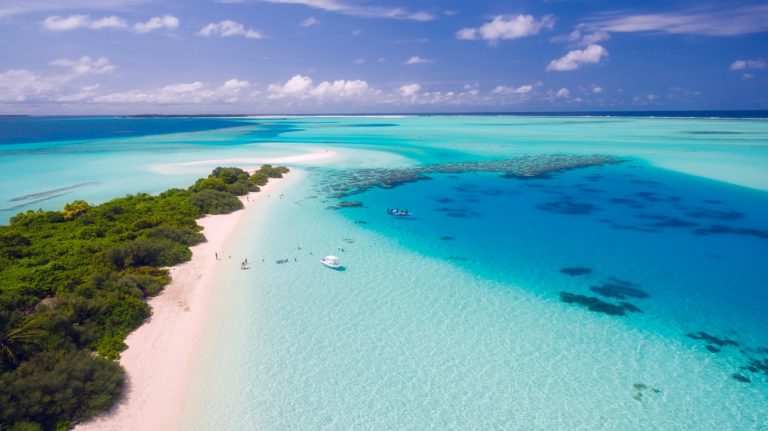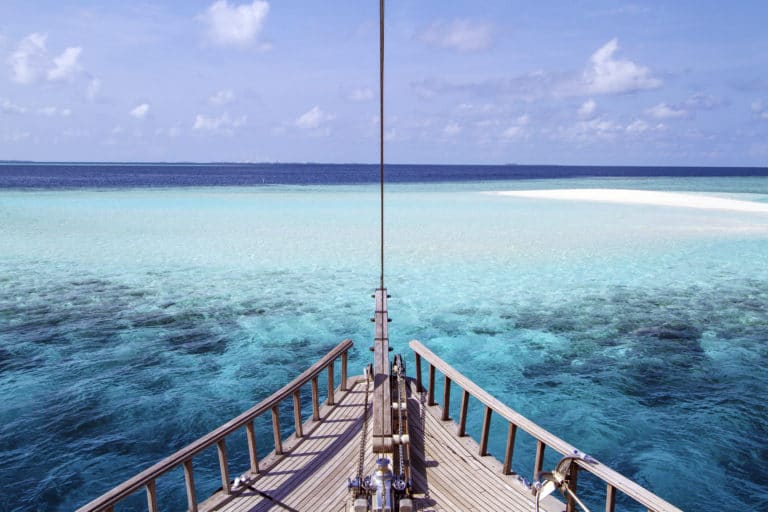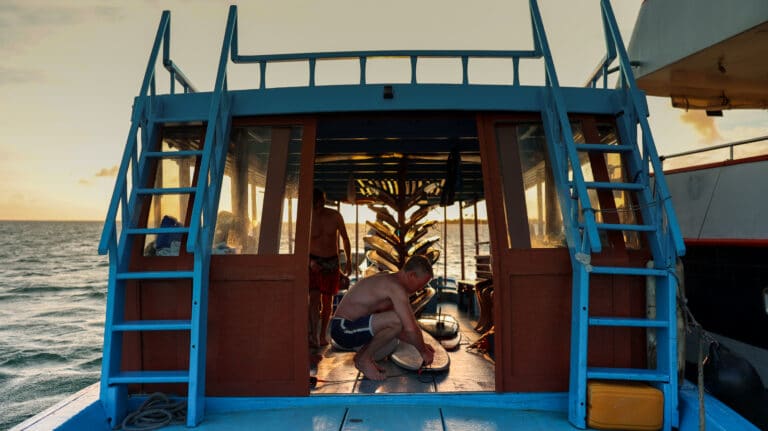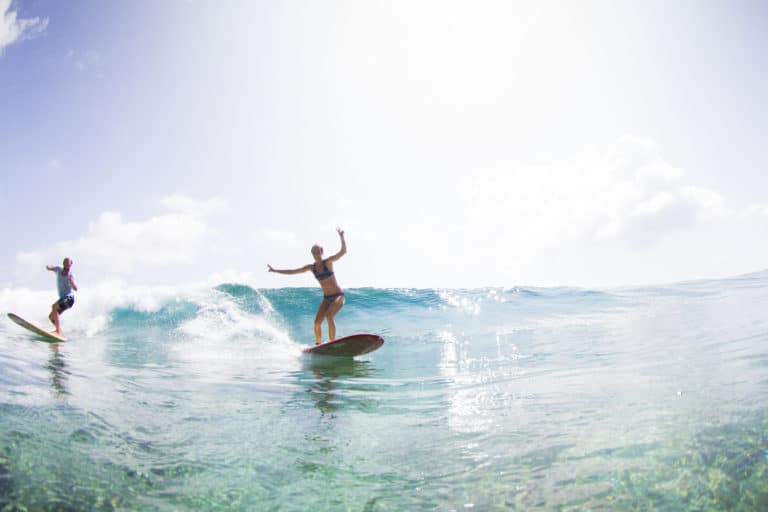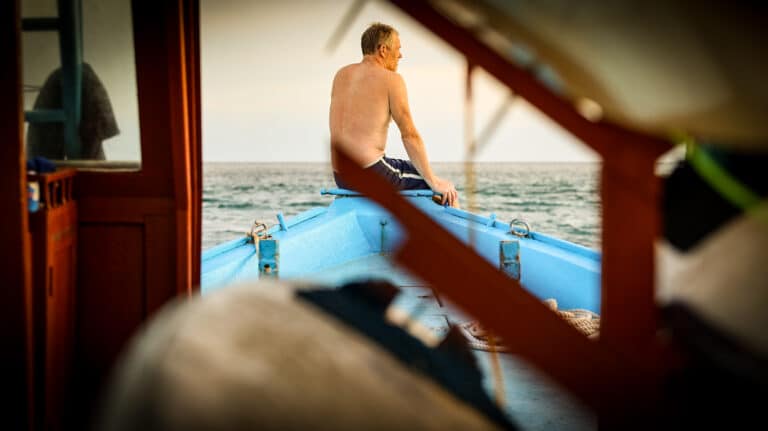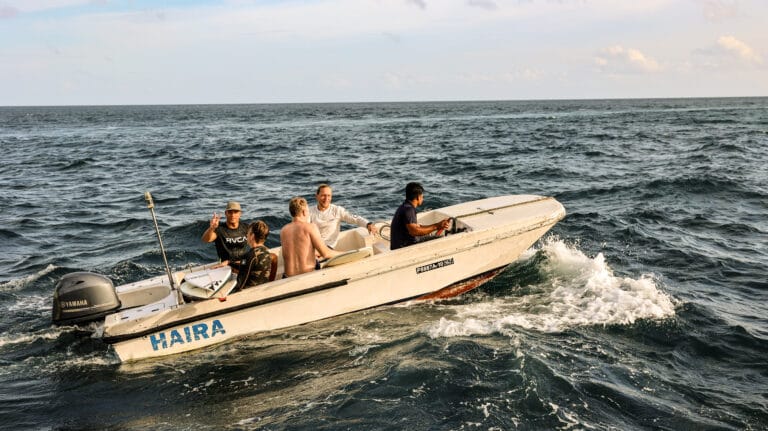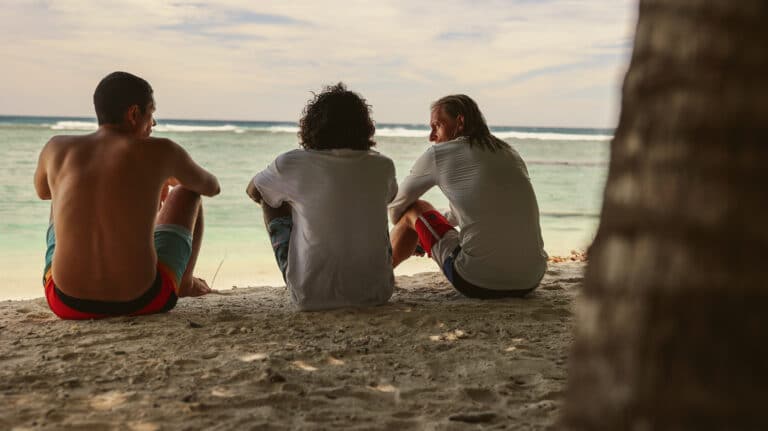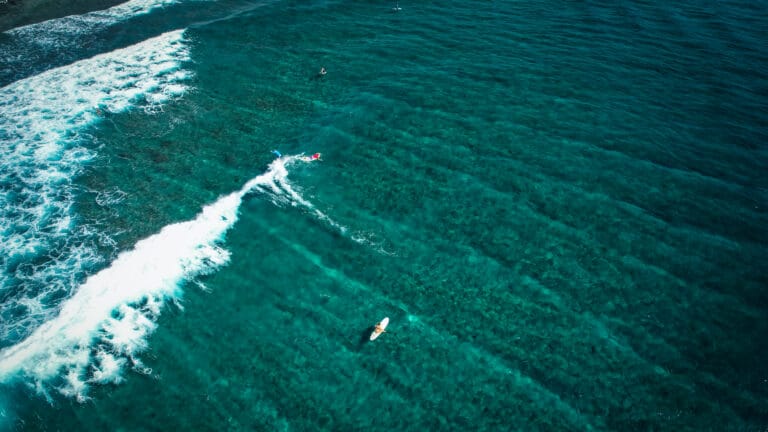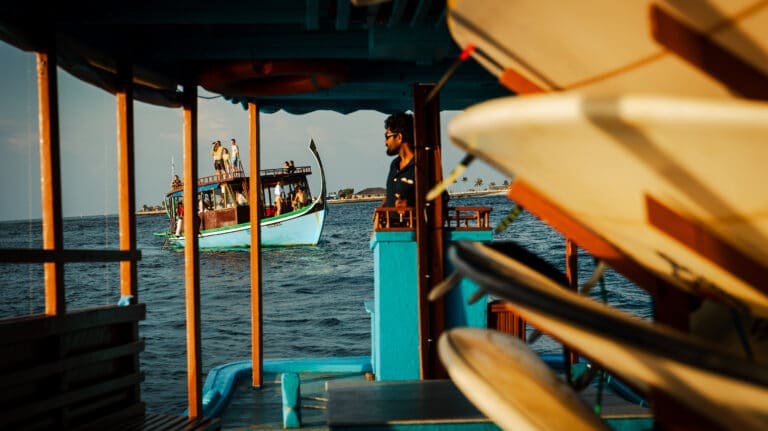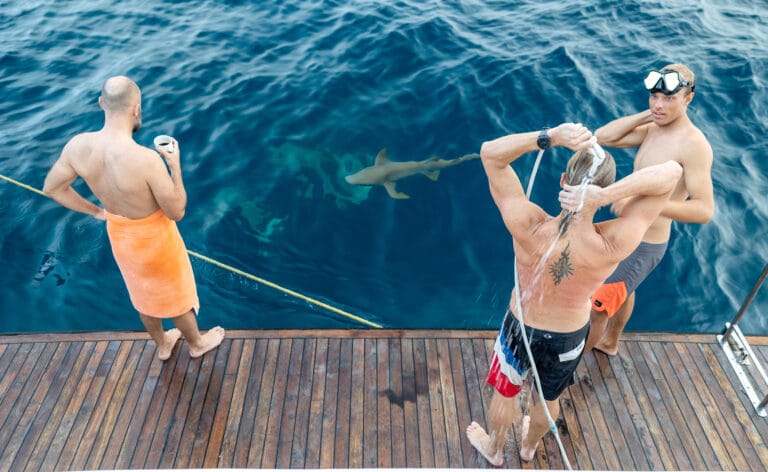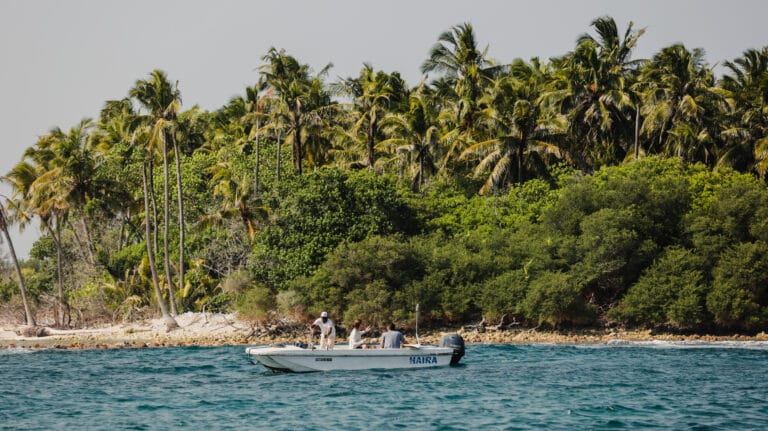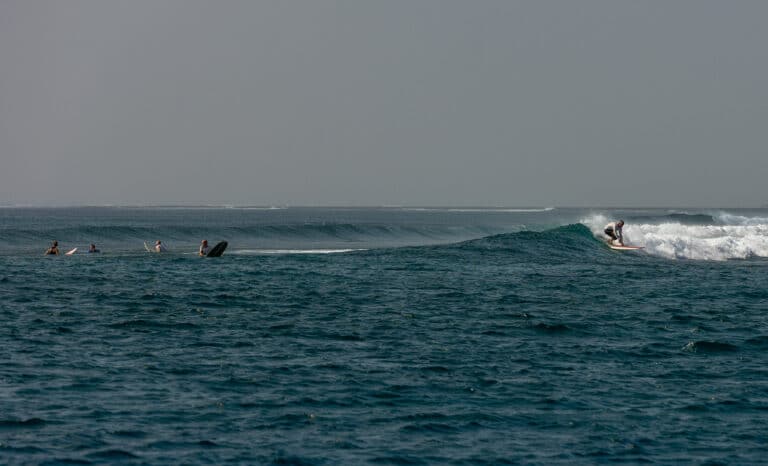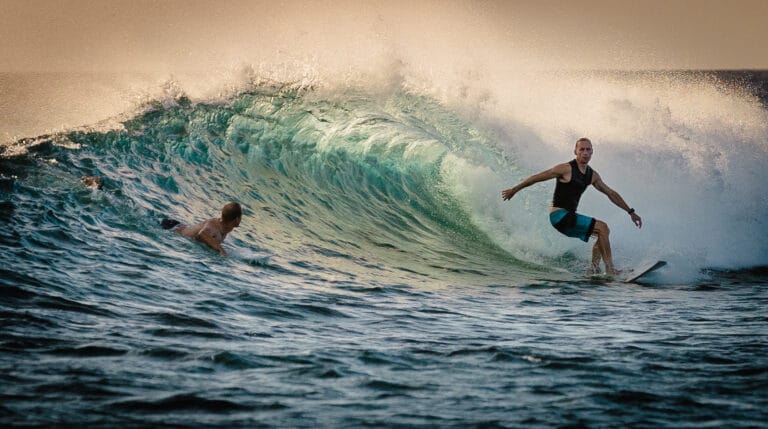 Location and accommodation