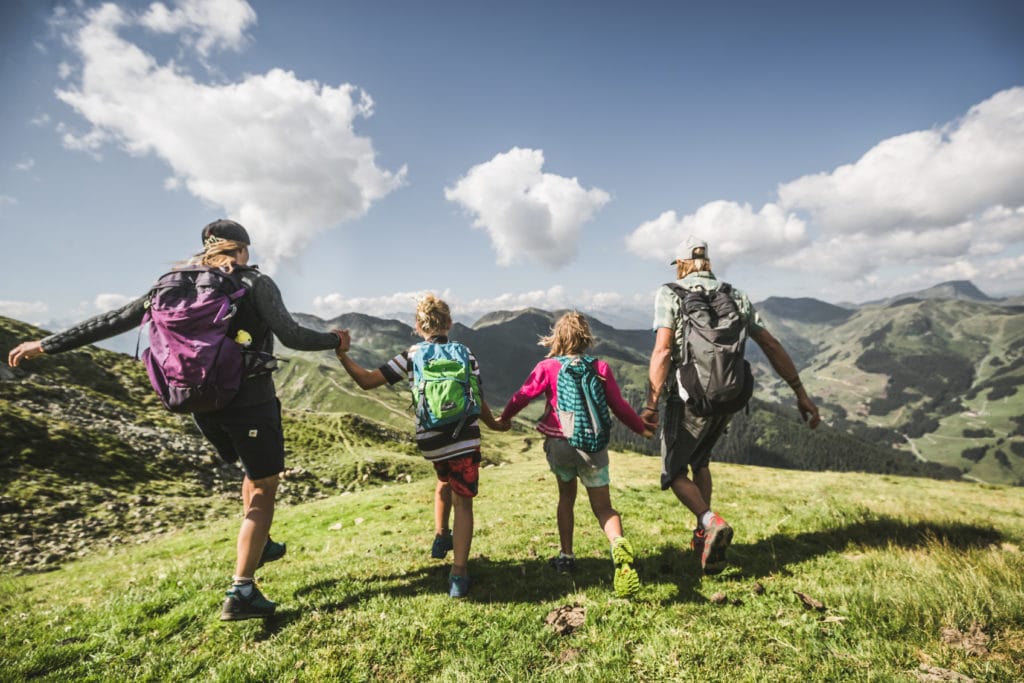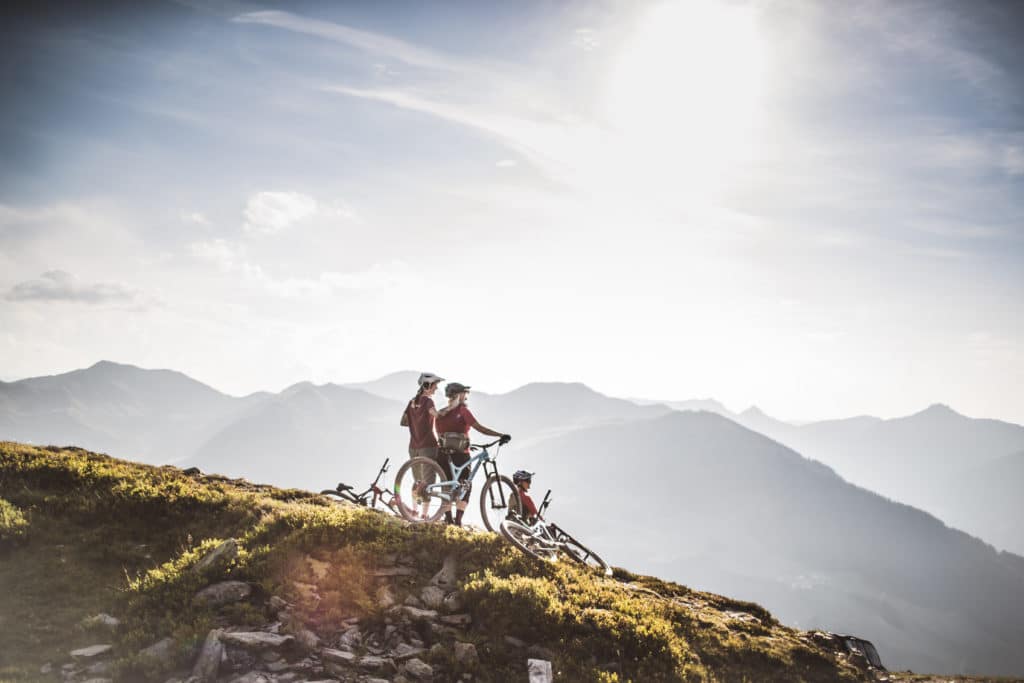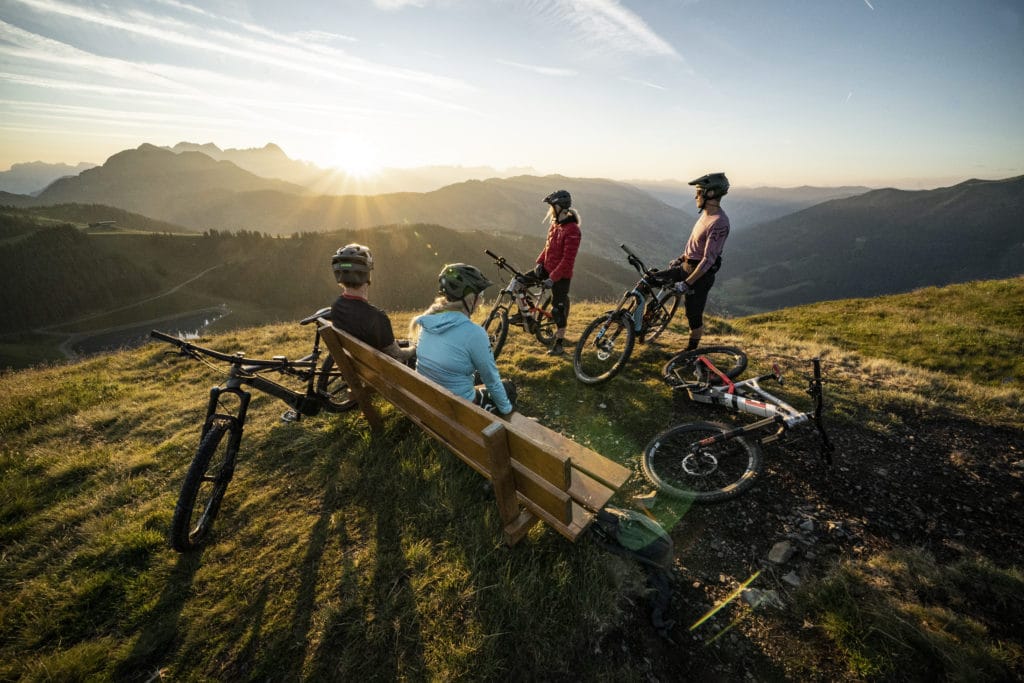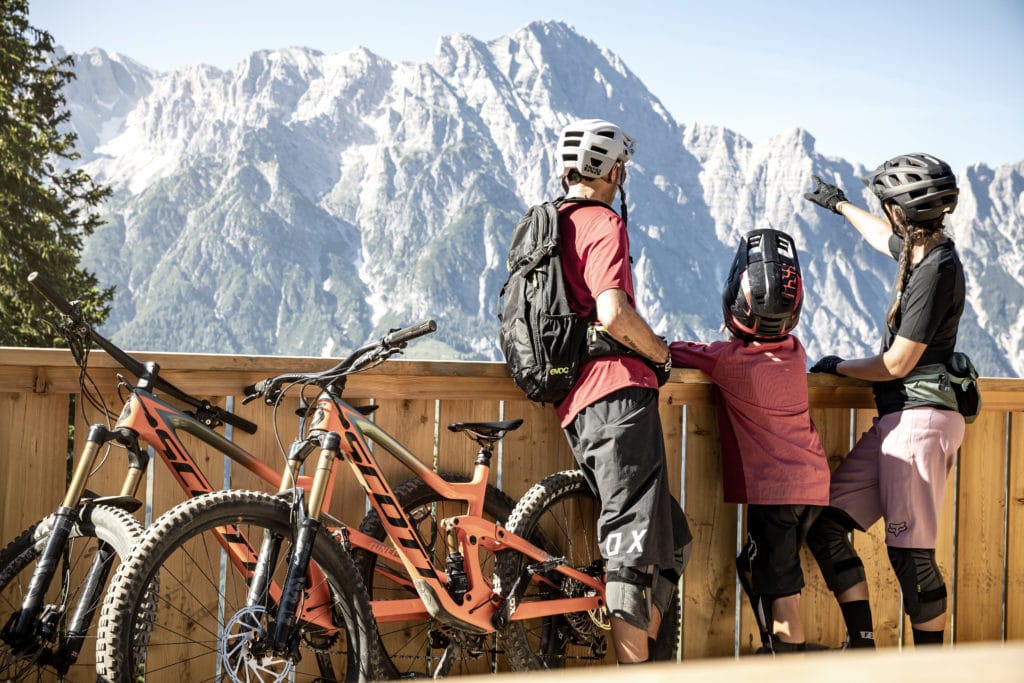 Family Vacation MTB | Saalbach | Austria
Travel with the whole family on a mountain bike holiday in Saalbach-Hinterglemm and enjoy the mountains, the sun and the beautiful nature with lots of active and fun experiences.
Book now
The Austrian mountains are not only perfect for winter skiing, but also an absolutely fantastic place to spend the summer in. For us, Austria is also a beautiful place with green and lush valleys, high mountains and fantastic rivers. That's exactly what Saalbach is, a real family paradise with lots of fun activities for the young and old. If you are as enthusiastic about the fantastic Austria as we are, travel with us to Saalbach on a mountain biking holiday and get the ultimate nature experience with the family.

In our mountain bike holiday to Saalbach you get the area's so-called "Joker Card", which gives access to a sea of ​​fun activities. You can, among other things, go rafting, climbing, play mini golf, get guided walks, free access to tennis courts and not least free access with lifts, so you can get out and explore the mountains with your mountain bike.

In addition, Saalbach has a fantastic activity park, located at the end of the valley with water playground, footbridges and towers between the treetops – even the adults will love it. There are a total of 50 holiday experiences on this card, which are included in your price.

We receive you at our super cozy BikeHotel Pinzgauerhof, where the Danish hotel host Mark takes really good care of you. In addition to being perhaps the nicest hotel host, Mark is also an MTB enthusiast, and he knows the Saalbach area in and out. Read more…
Who & when
Information
Add-ons
One of the Alps' best mountain bike destinations
Saalbach is a unique mountain bike area filled with challenging trails and with a varied terrain, for both children and adults. There will be six open lifts during the summer that will transport you comfortably up into the mountains.
If you dare and want a cool challenge, you can try "The BIG-5 Challenge" – 5 peaks, 5 views with the pulse on top! This challenge is on many mountain bike enthusiasts "Bucket List". Here you get the opportunity to explore five mountains with 6 gondolas from Saalbach to Leogang, at Zell Am See, 5,000 meters downhill and fantastic uphills in a very varied terrain.
Our family trip to Saalbach-Hinterglemm is from Sunday to Sunday, but if it suits you less well or if you just want fewer days, you are welcome to contact us, and we will help you to tailor the perfect trip for your family. However, we recommend at least 3-4 days, so that you have the opportunity to get around the terrain a bit. And do not worry, there are plenty of fun activities and mountain bike trails for more than a week. The trip to Saalbach includes a free "Joker card", which gives you lots of free activities in the area, including access with the gondola and the lifts up into the mountains. Read more here.
The trip to Saalbach-Hinterglemm | Austria
Transport to and from Saalbach-Hinterglemm is not included in the price, but the journey there is fortunately easy.
Car yourself:
Driving a car down yourself is an obvious alternative if you want to bring your own mountain bike.
There is free parking in the garage below the hotel.
Fly:
If you choose to fly there, there are several options. The airports we recommend flying to are: Salzburg, Munich or Innsbruck. There are usually cheap tickets to Munich and Salzburg. It can be a little more difficult with Innsbruck. It is the shortest distance from Salzburg to Saalbach.
Airlines and search portals flying to Salzburg, Munich and Innsbruck:
We gladly assist you on your search for the best tickets – simply write to us at travel@dbpadventures.com or call +45 31 60 04 07.
JOKER CARD (50 free activities in the area)
Free access to gondolas and lifts all day (2 x by bike)
Free access to mini golf, tennis courts, climbing and activity park etc.
Laundry and drying room for clothes and shoes
Locked bicycle garage, sink and repair area
Not included
Transport to and from Saalbach
Mountain bike or e-bike rental (We can give you a 12% discount on bike rental in Saalbach)
Location and accommodation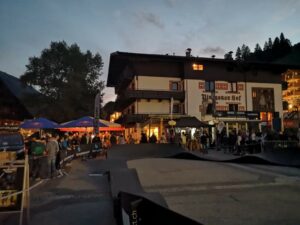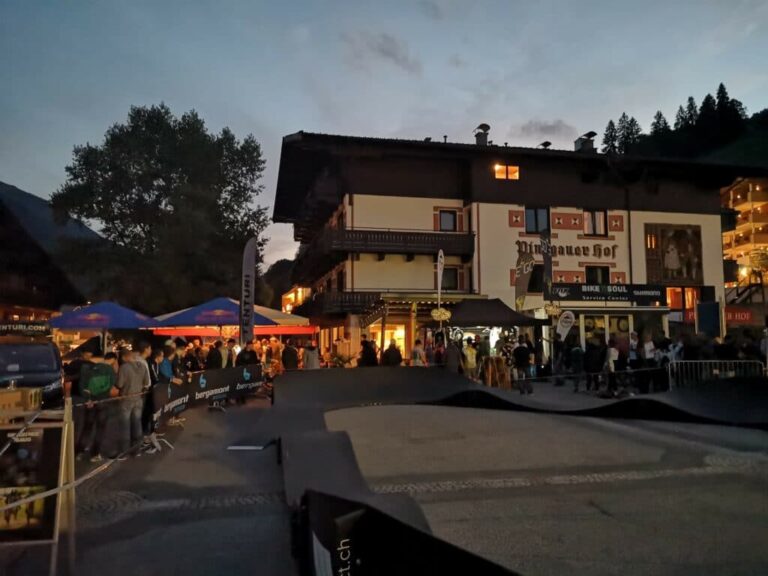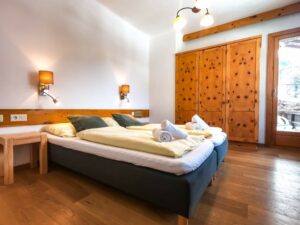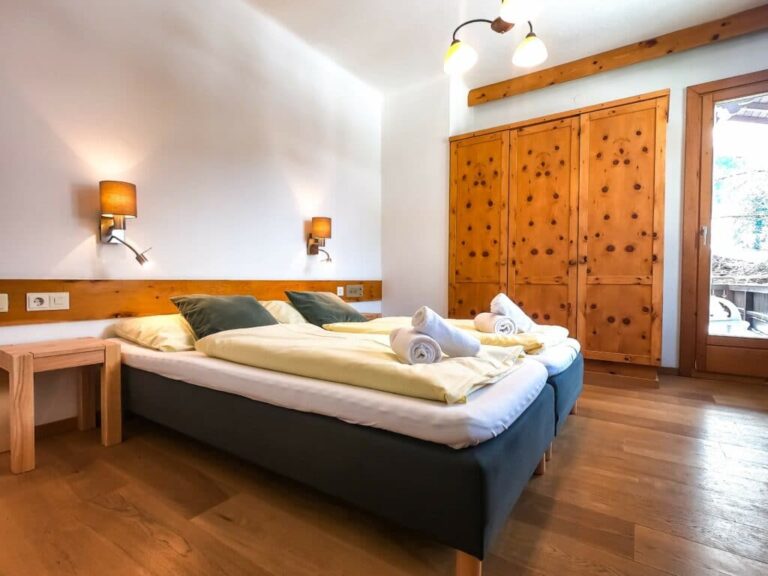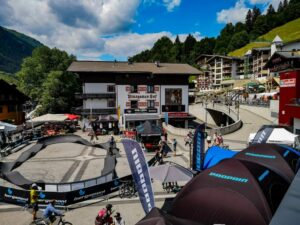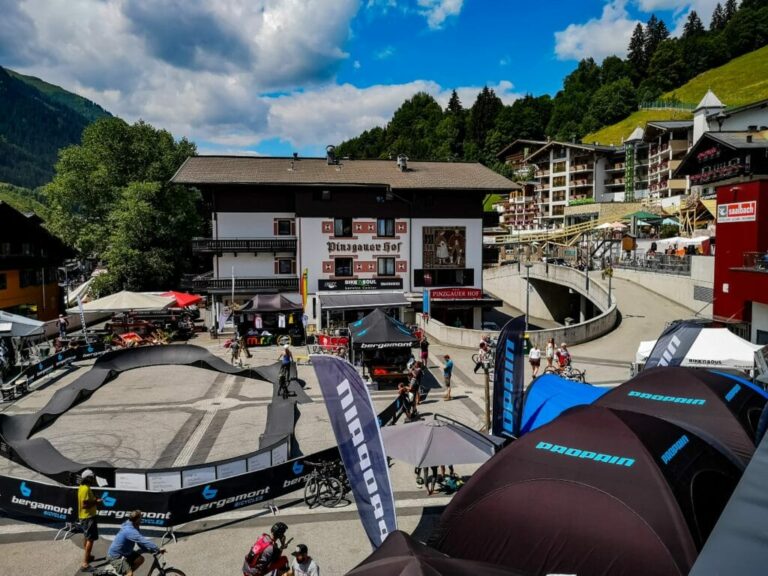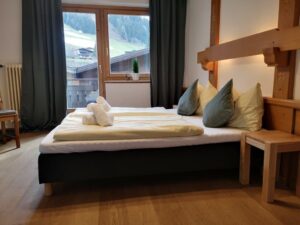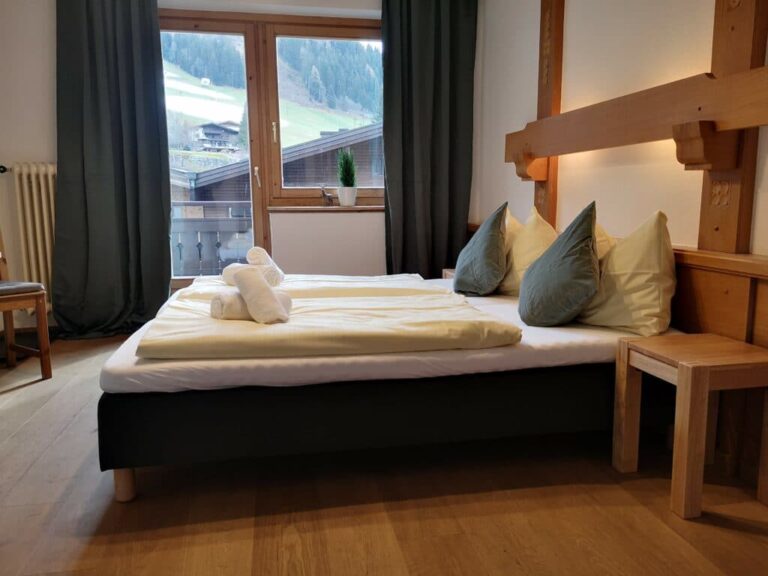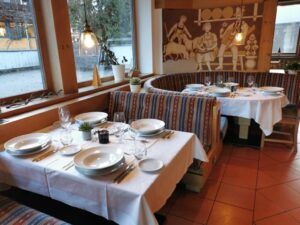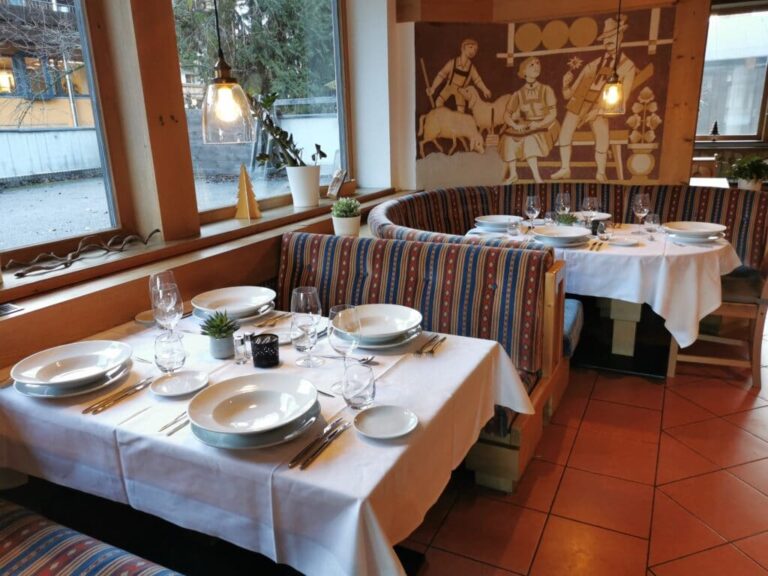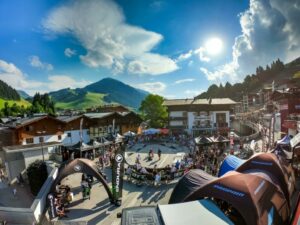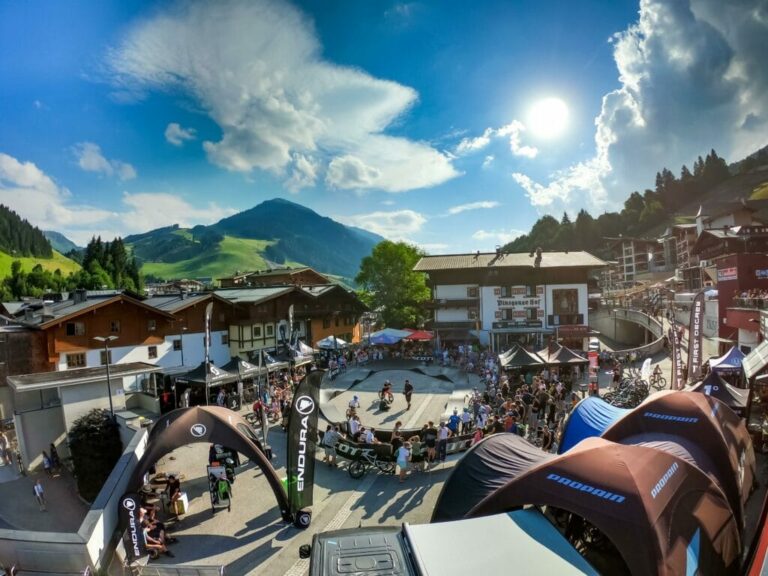 The Hotel
The hotel is decorated in true Saalbach style and is really cozy.

The hotel host is Danish, his name is Mark and he will take good care of you. In addition to being perhaps the nicest hotel host, Mark is also an MTB enthusiast, and he knows the Saalbach area by heart, so ask him for advice, and he will be happy to help.

The hotel is right by the lifts and has an outdoor bar. The perfect place to enjoy lunch or just relax in the afternoon after a good day in the mountains while the kids can burn off the last energy.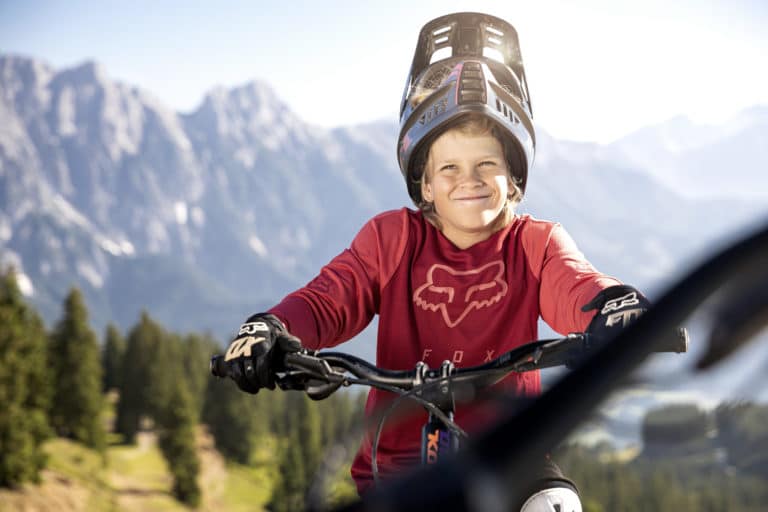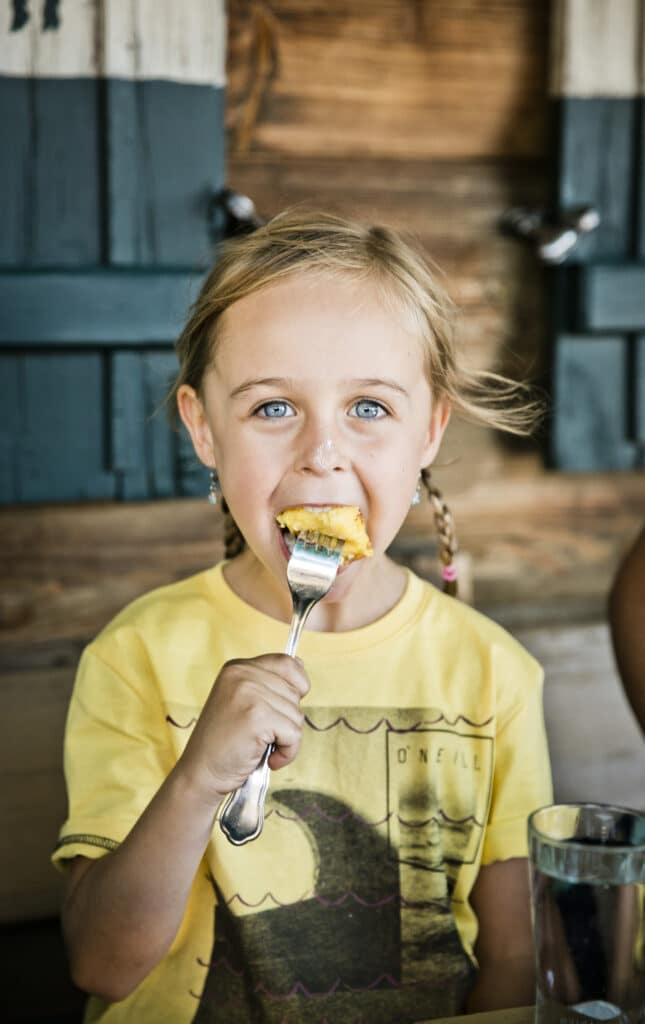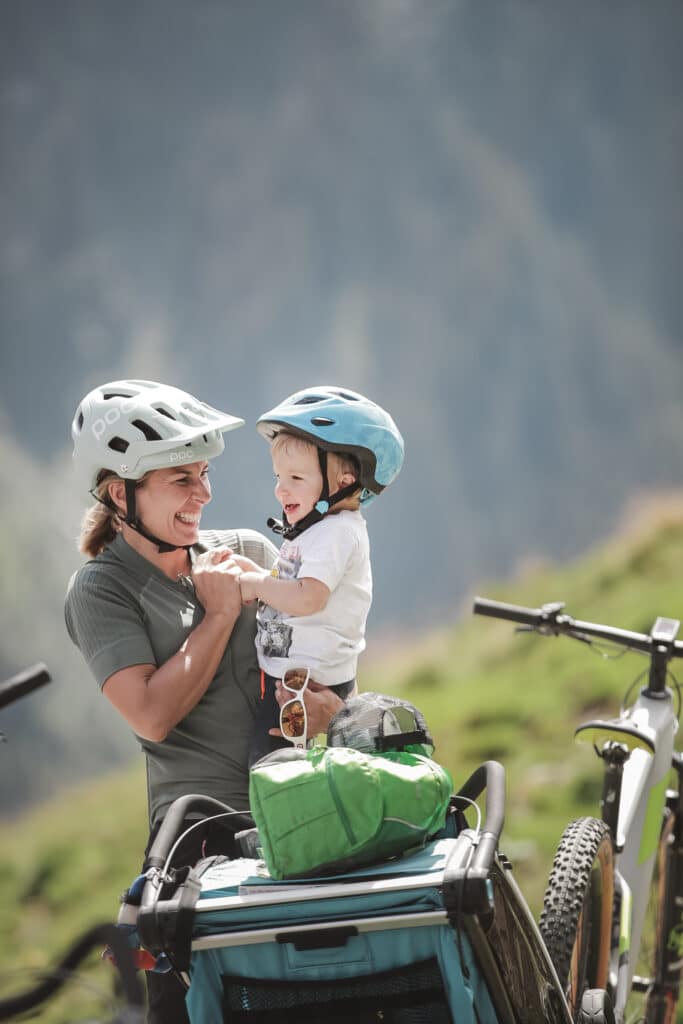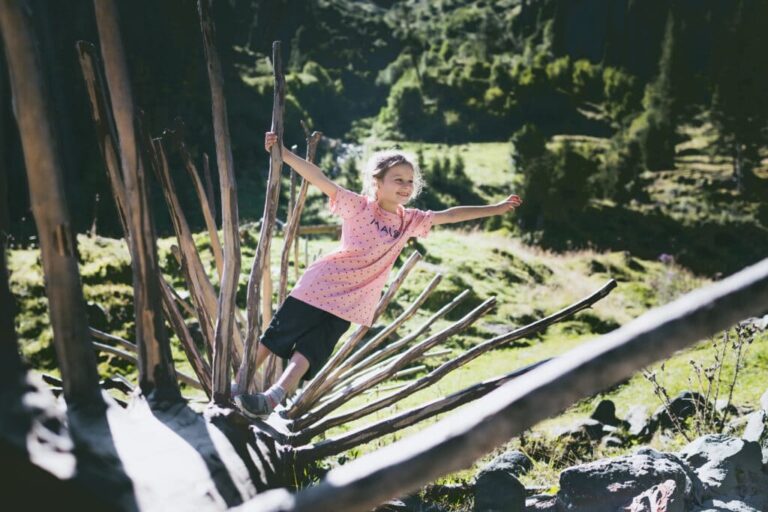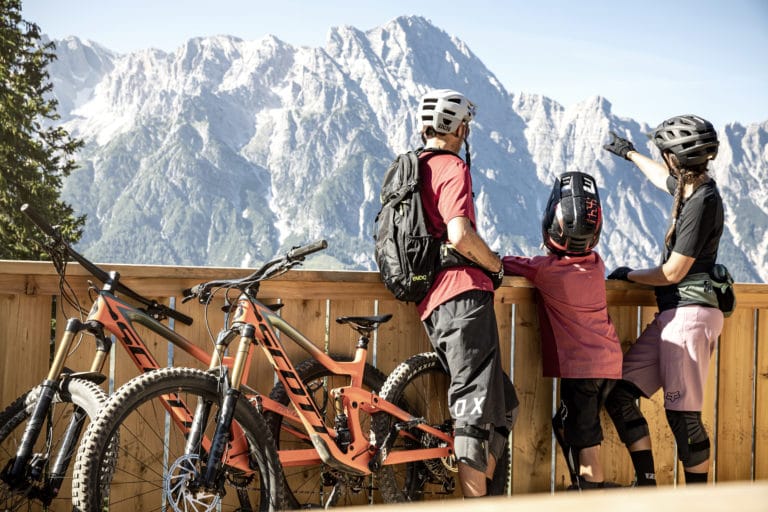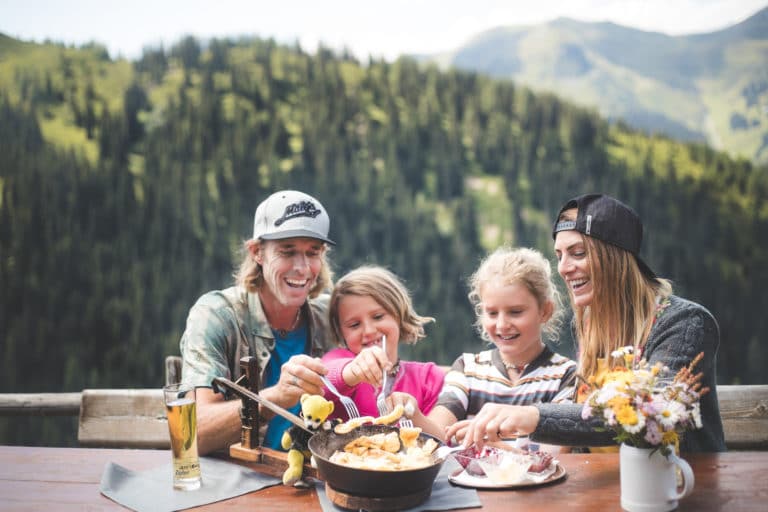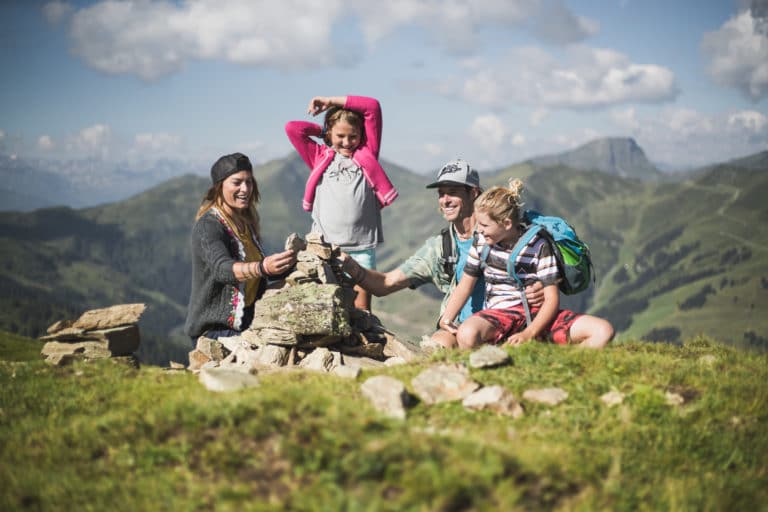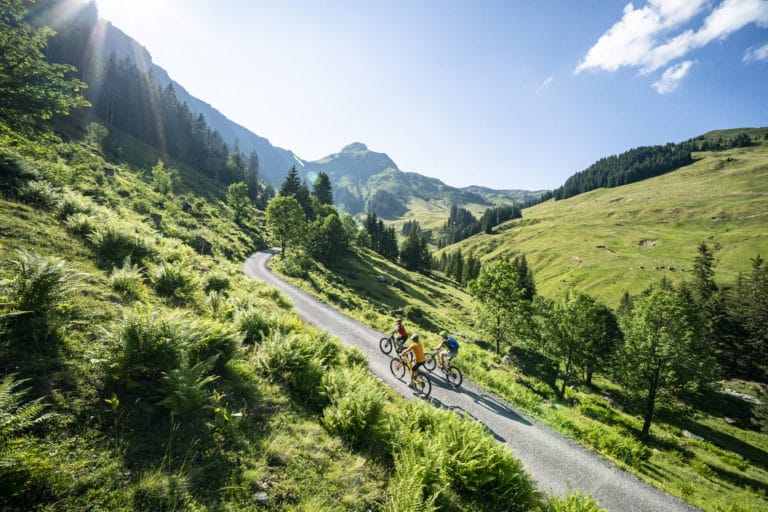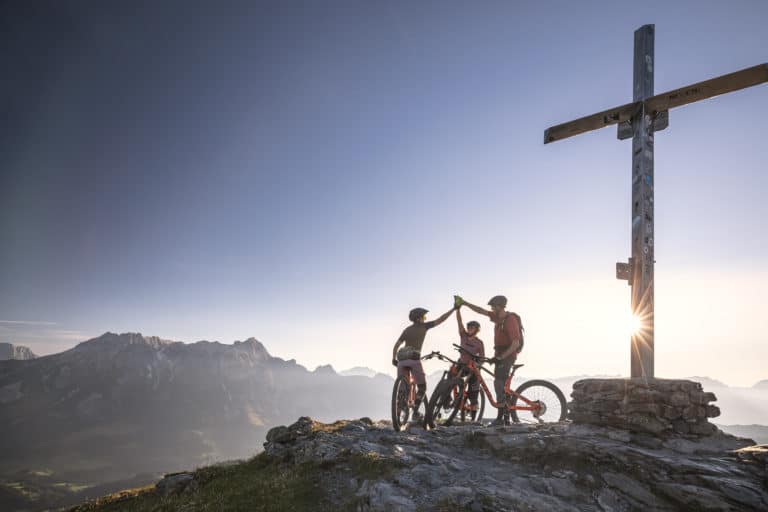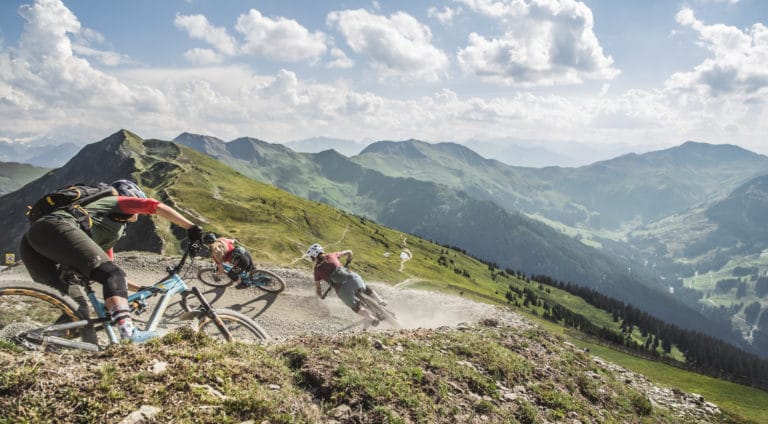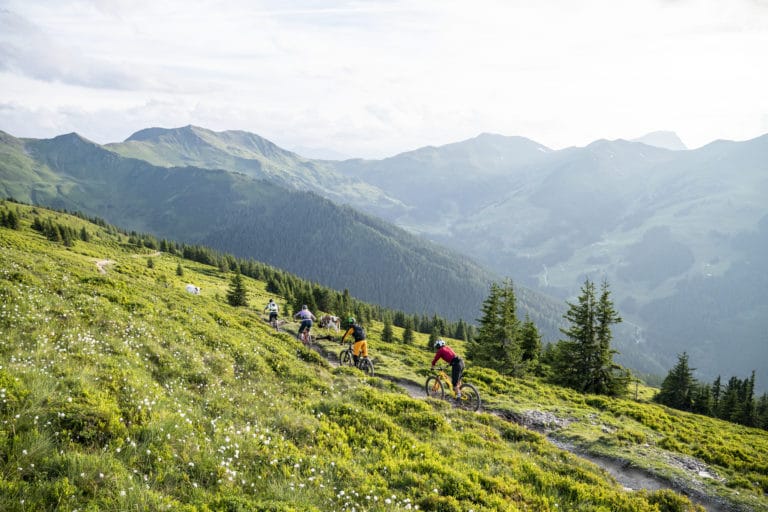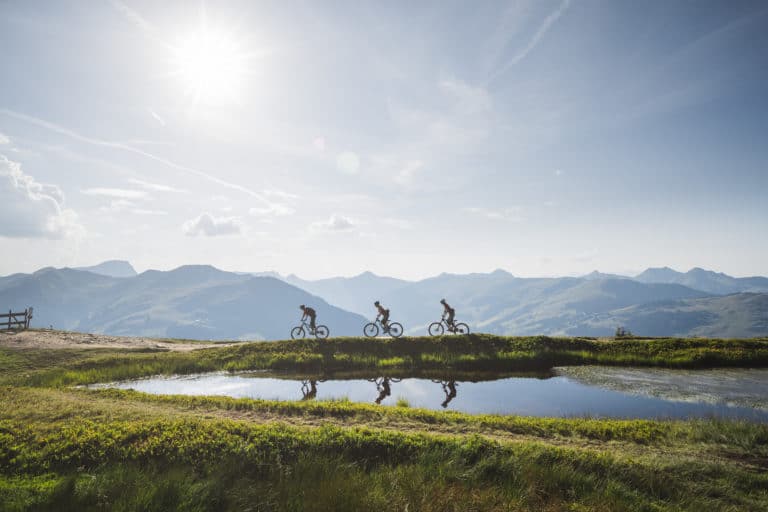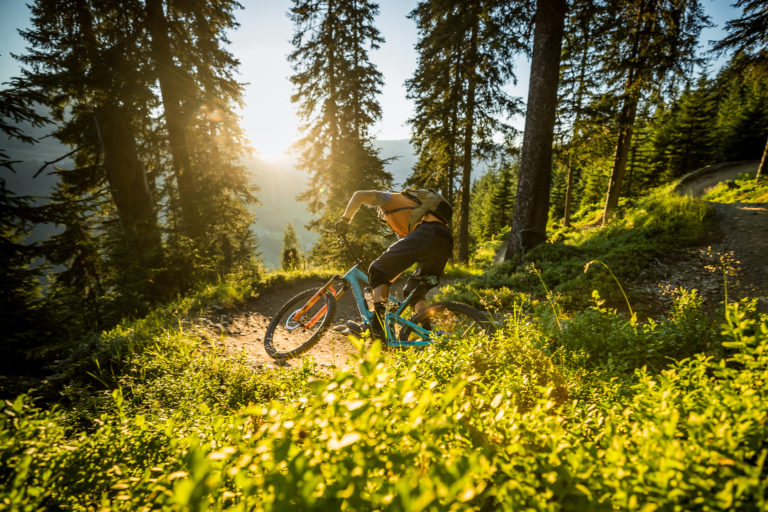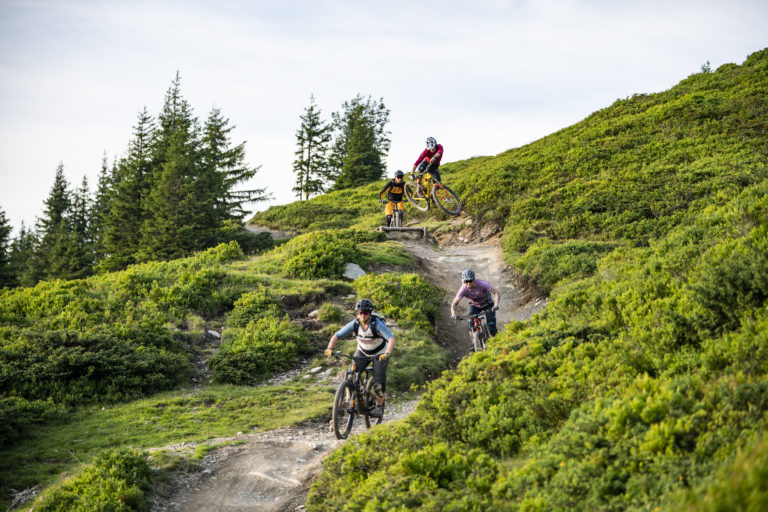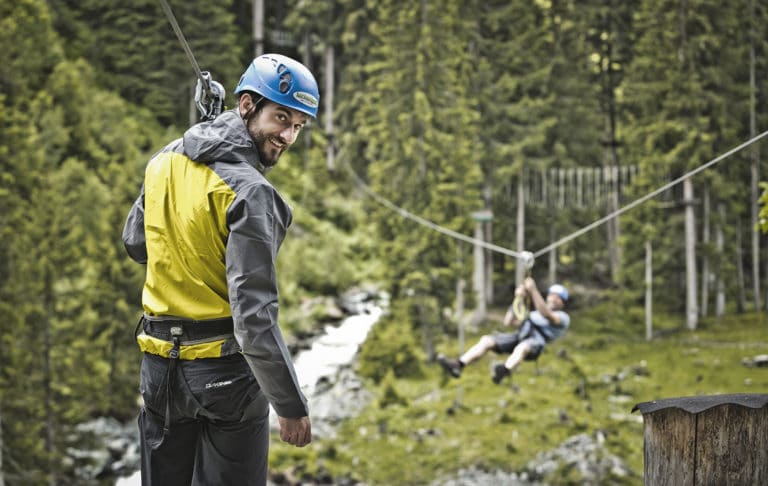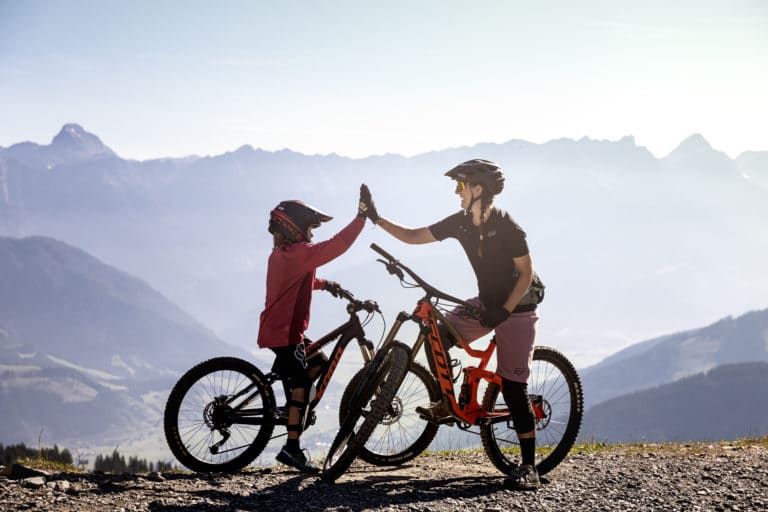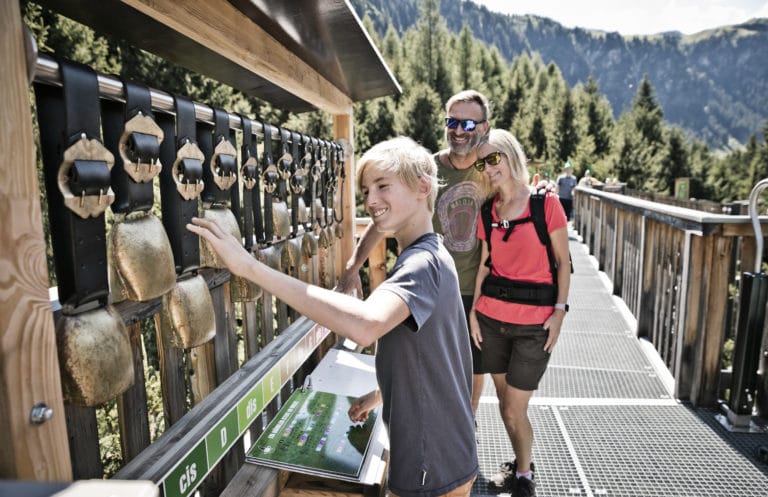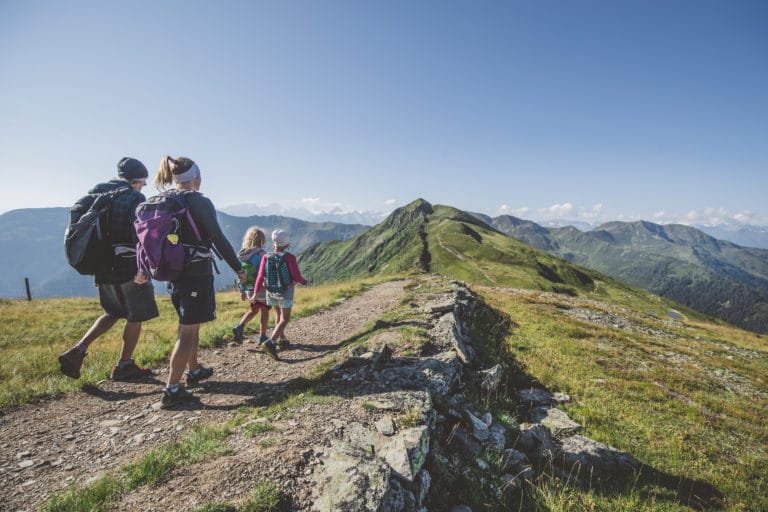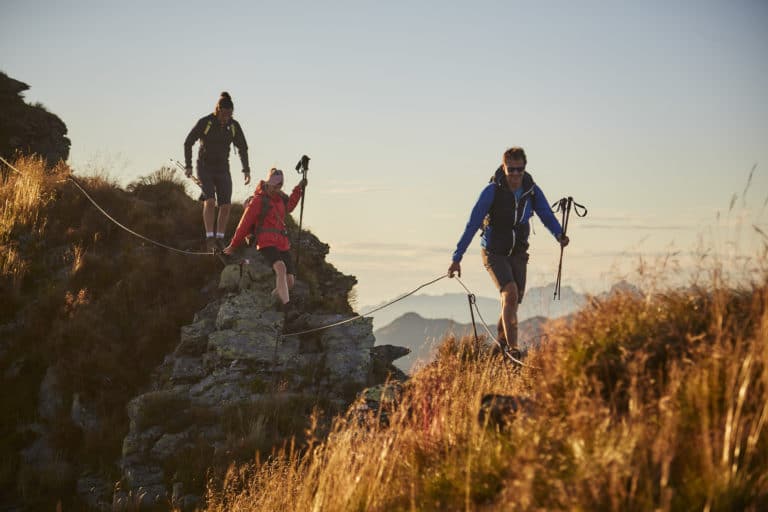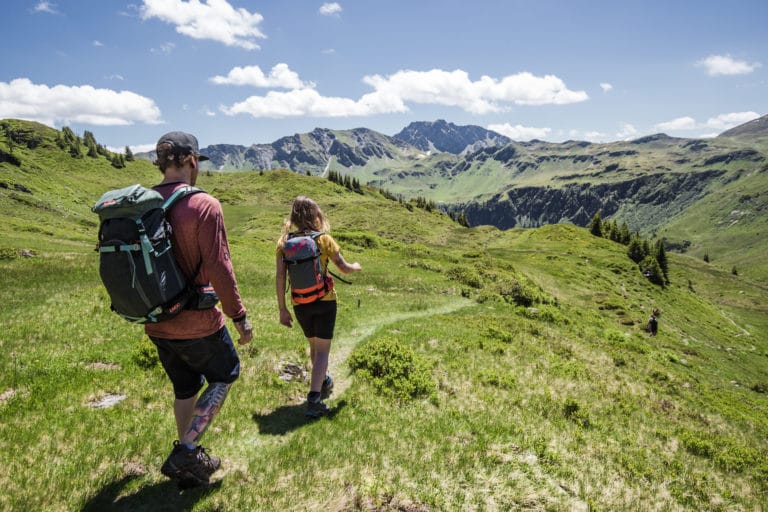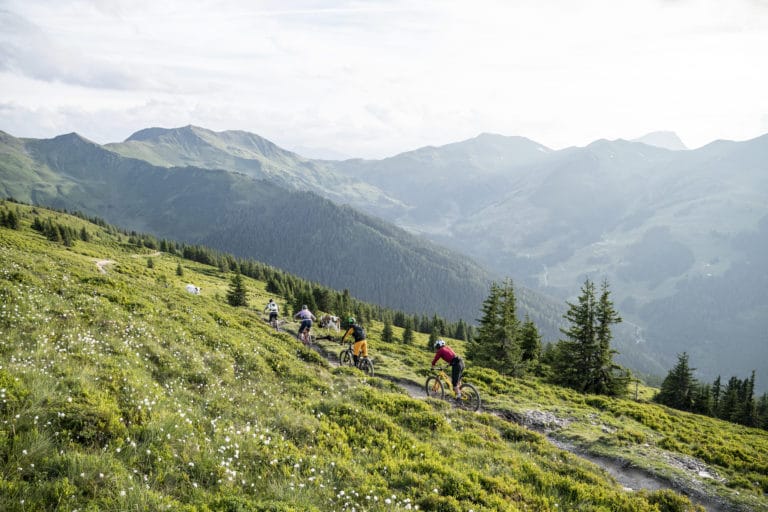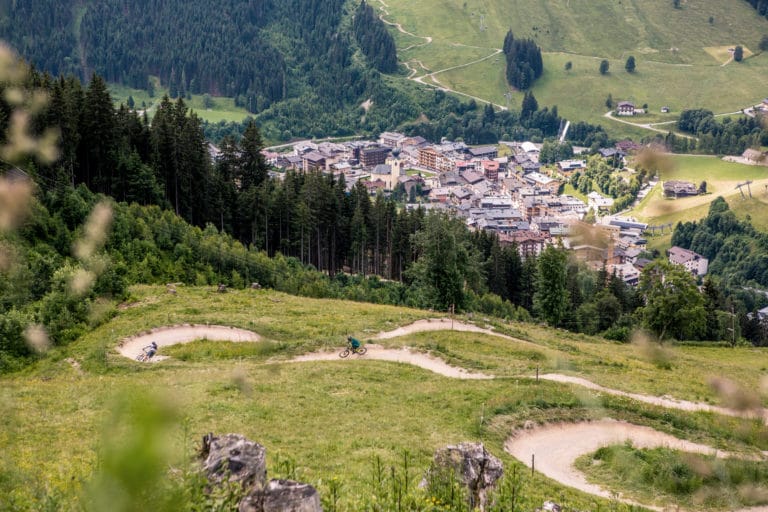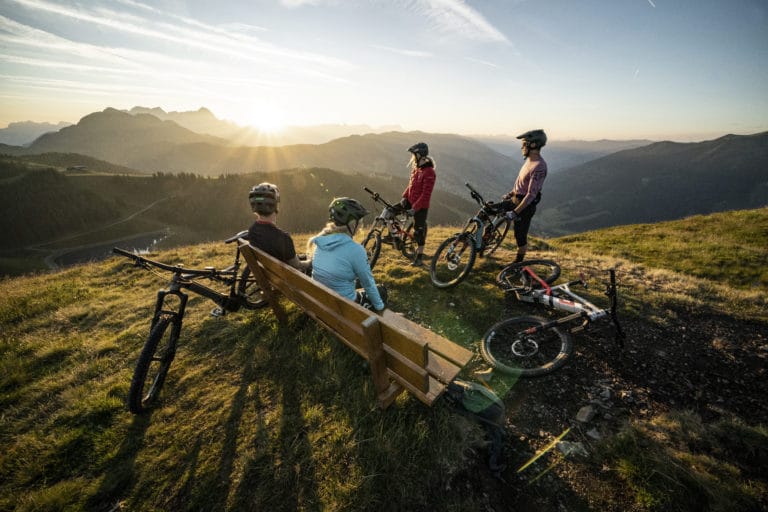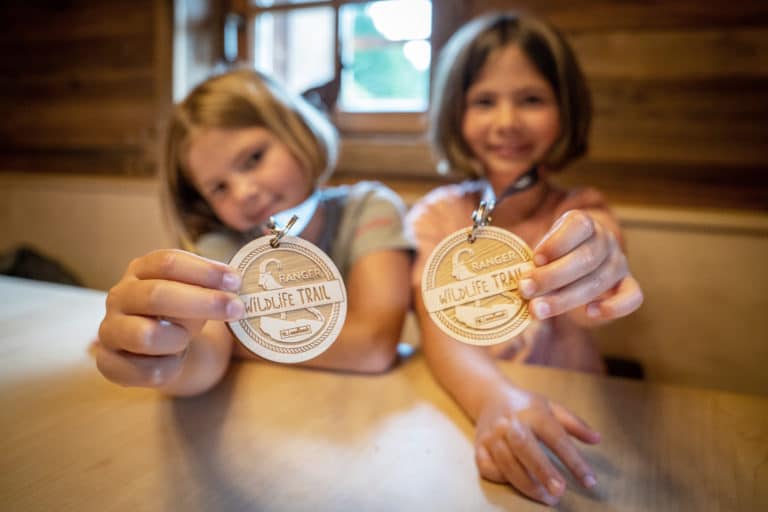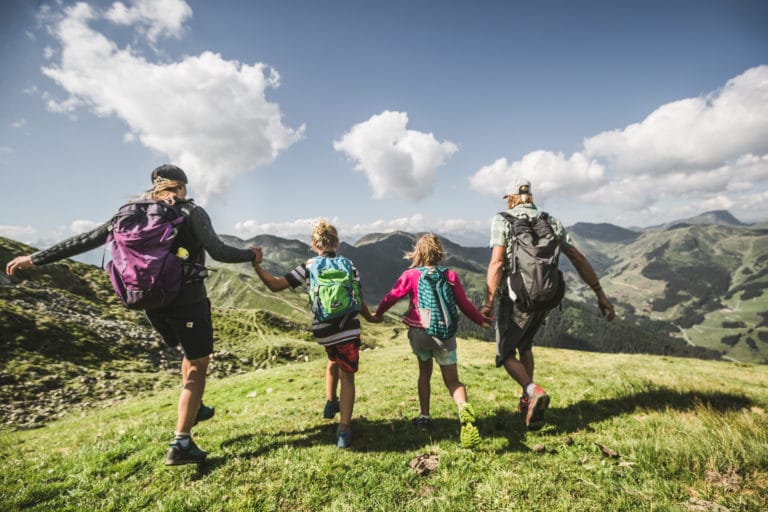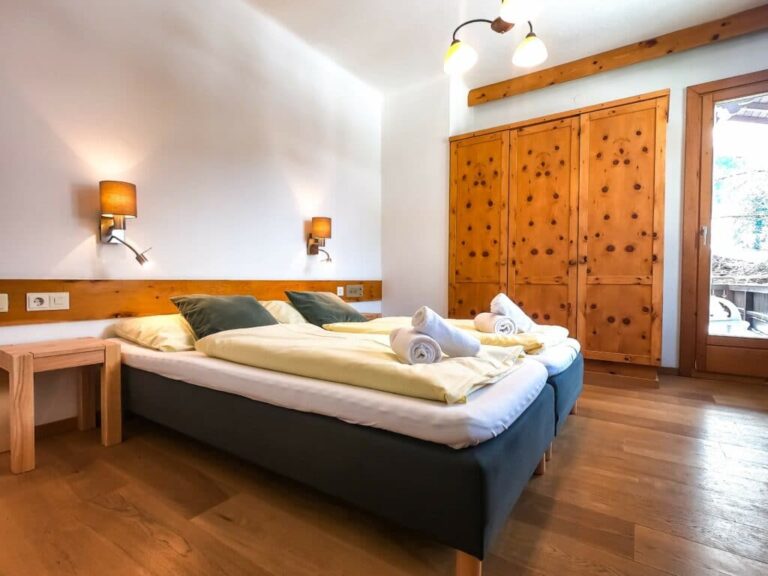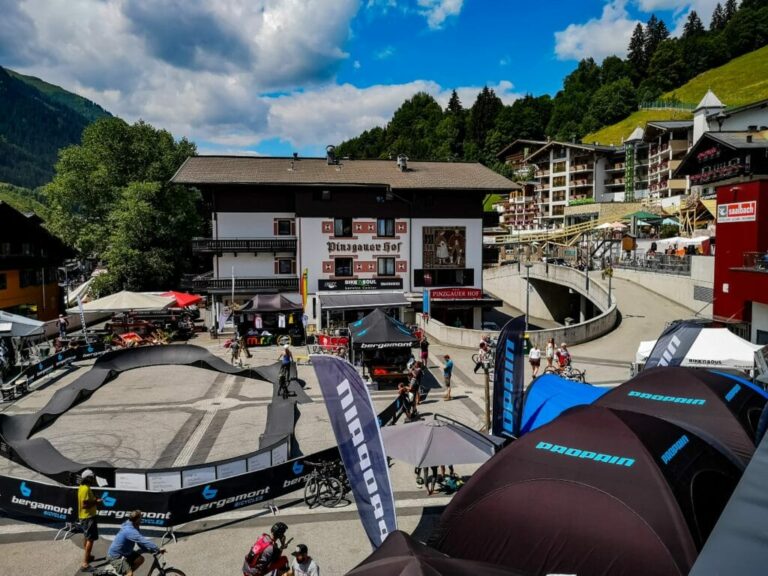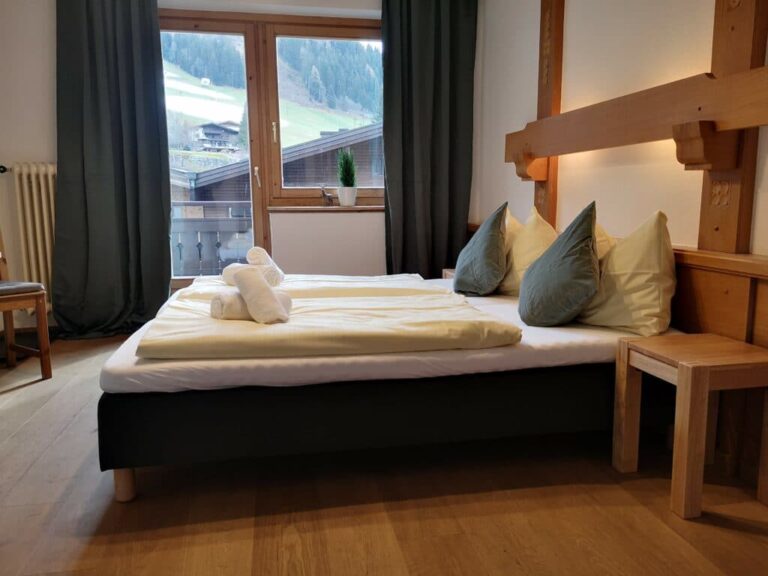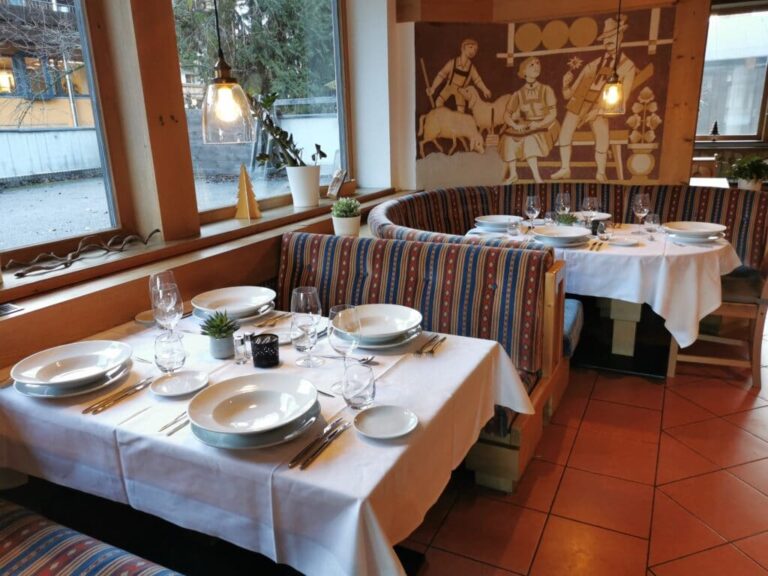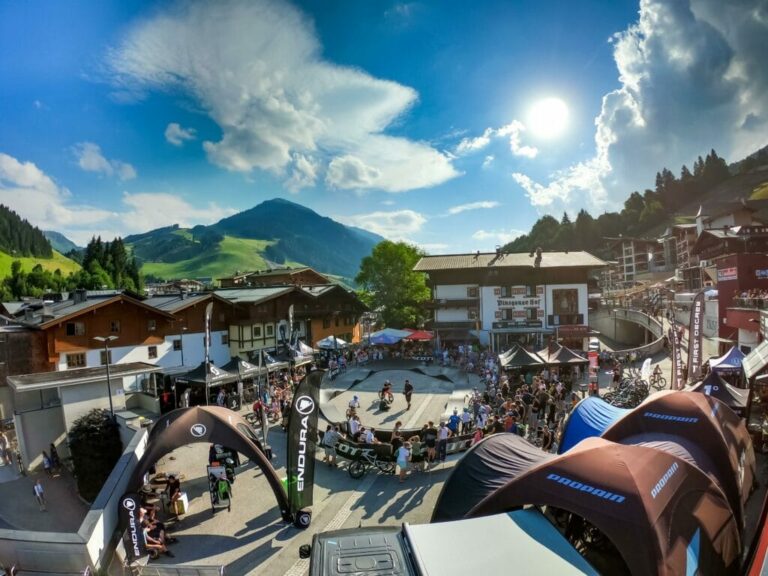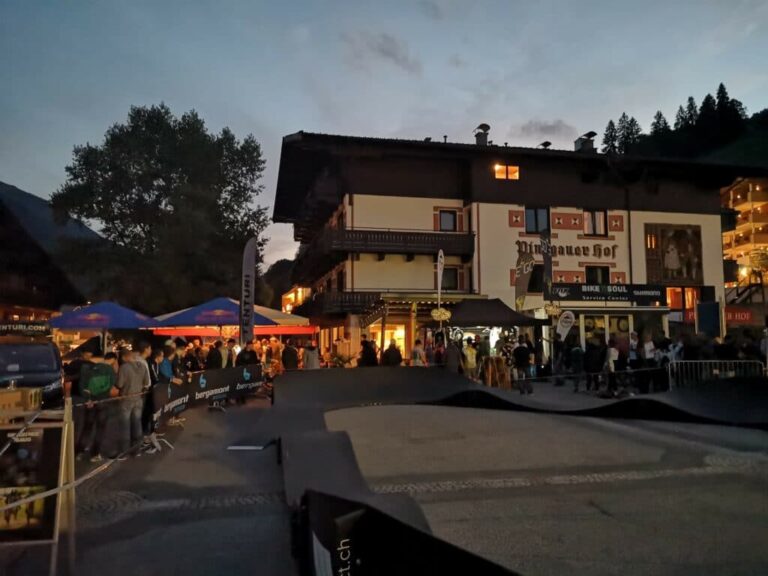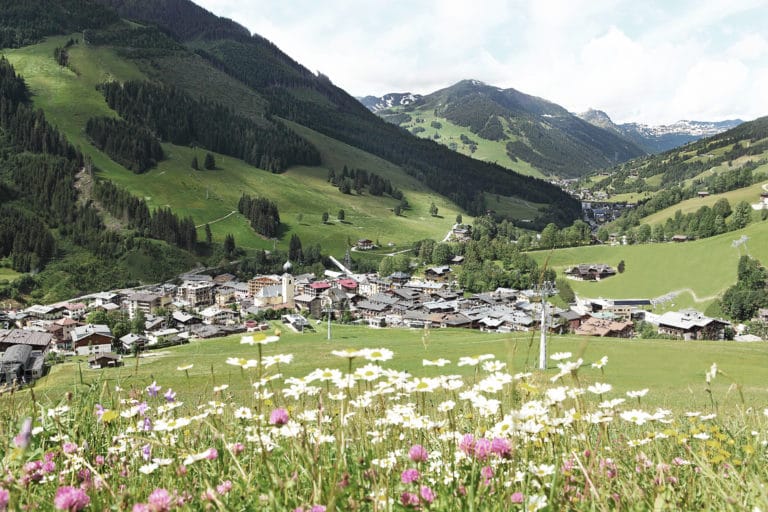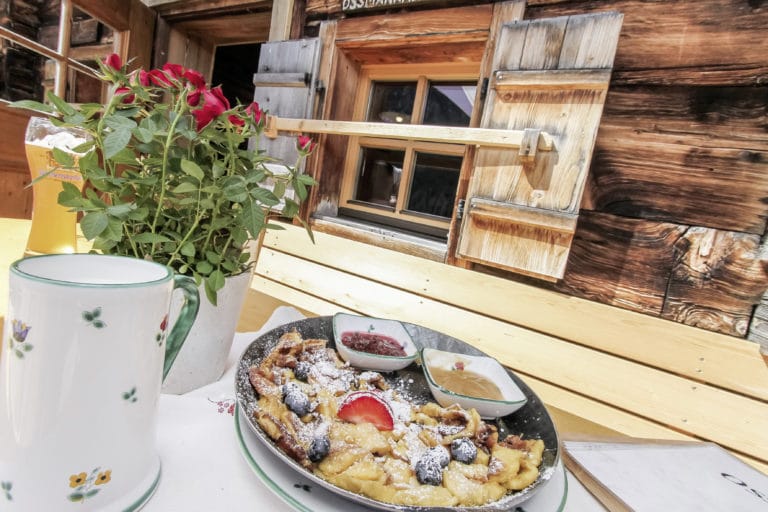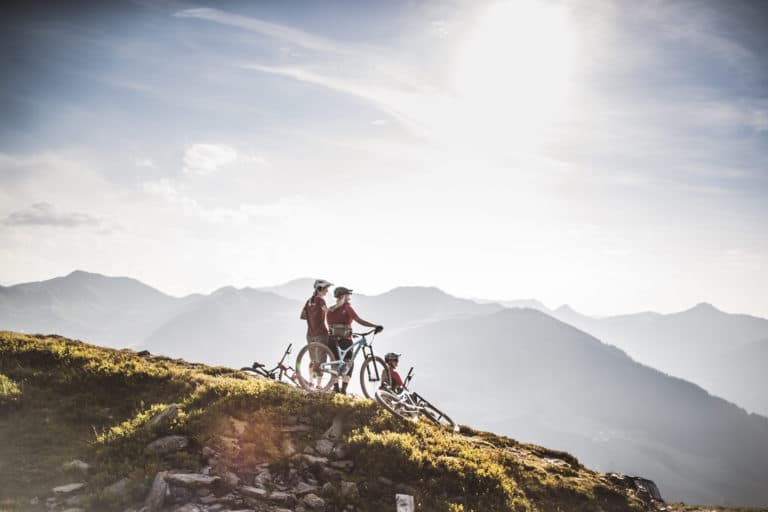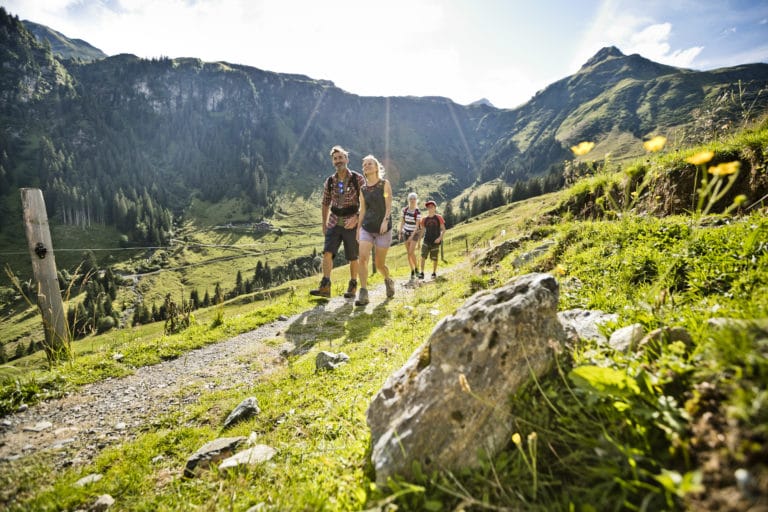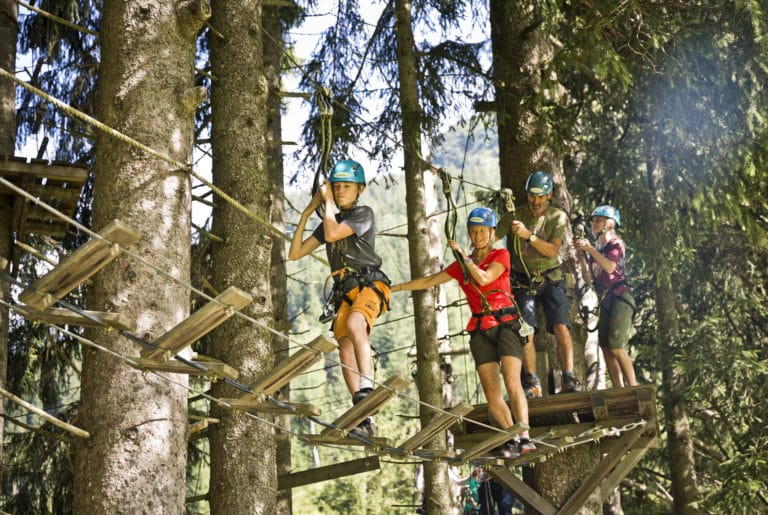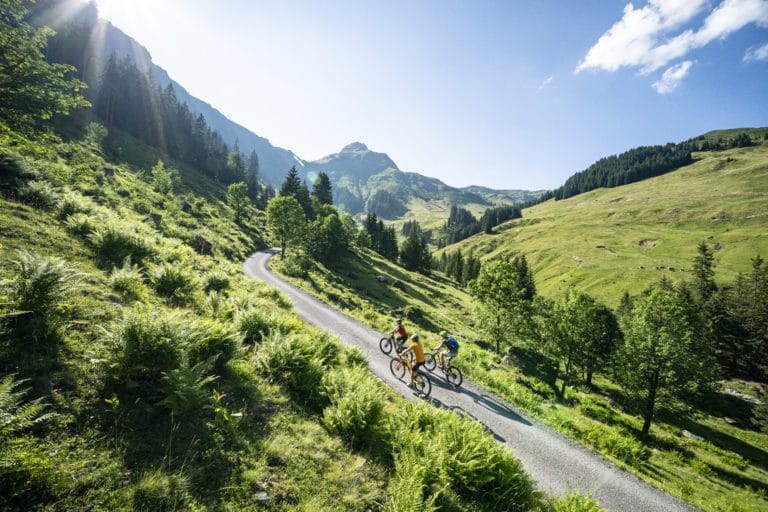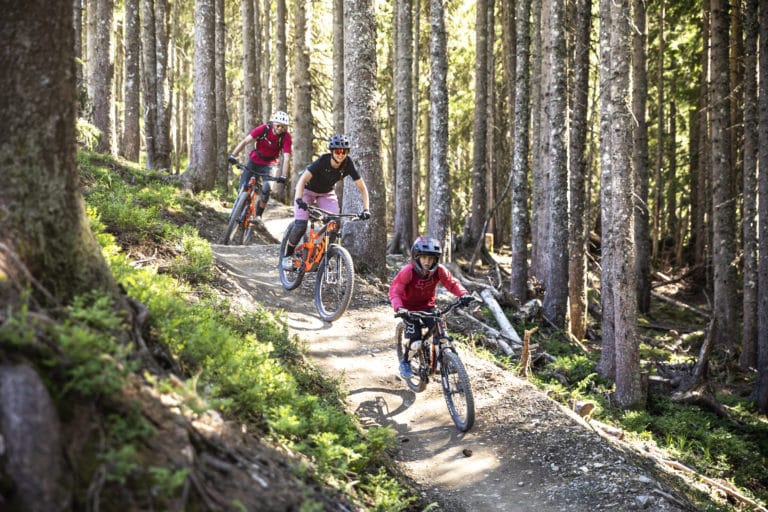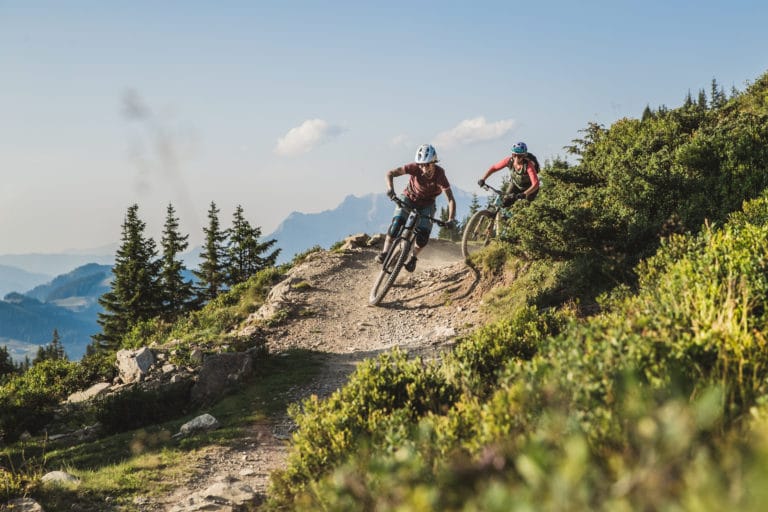 Let us tailor a unique program for you
There is a sea of possibilities in Saalbach and we would like to help you to tailored a program together for you. We can do this already when you book the trip or when you arrive. It's up to you!