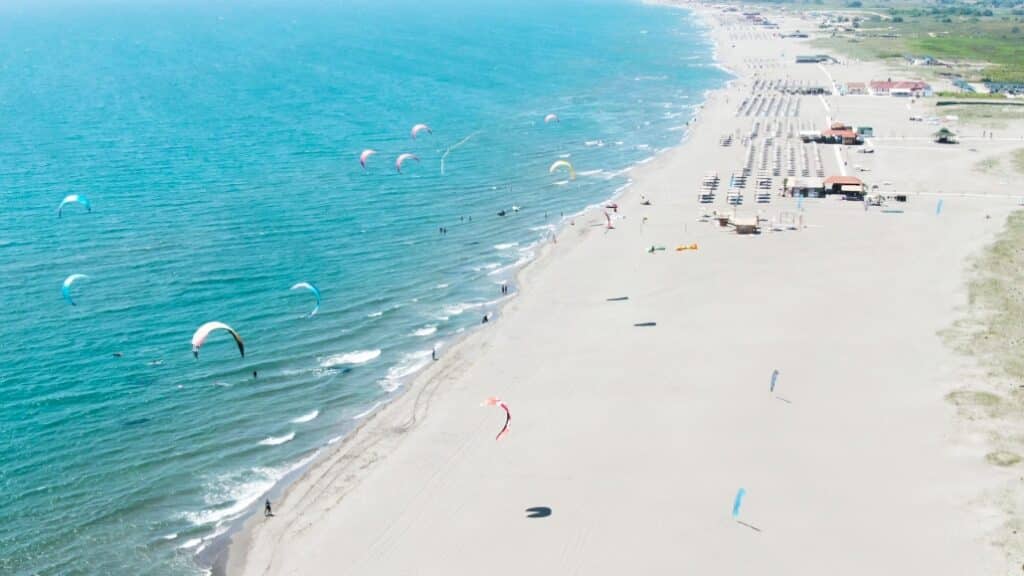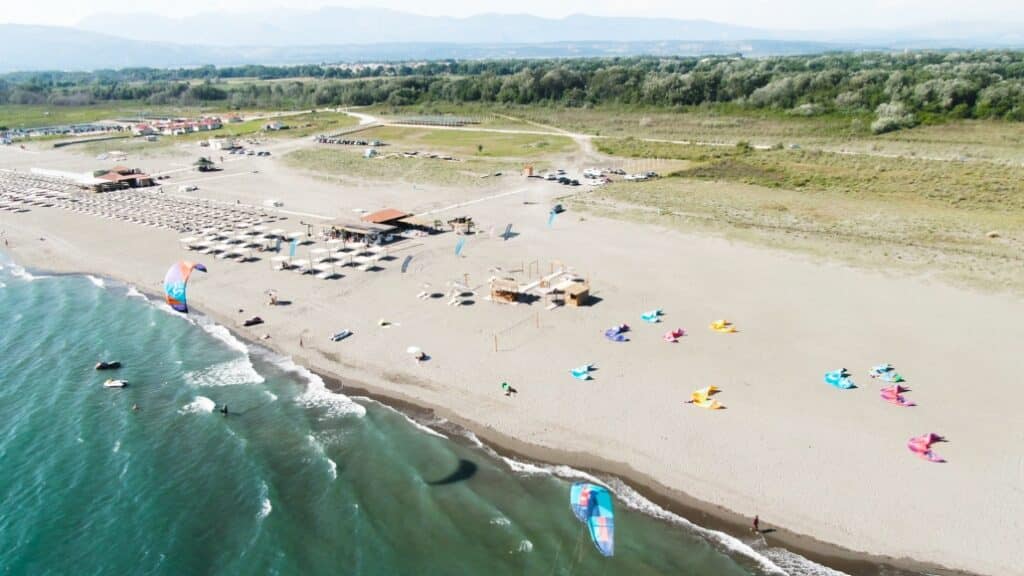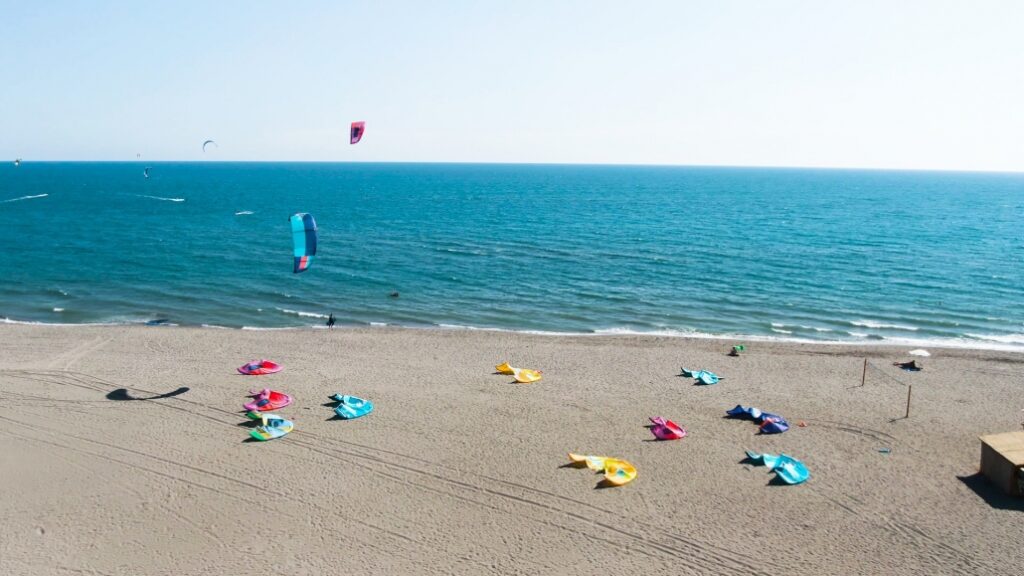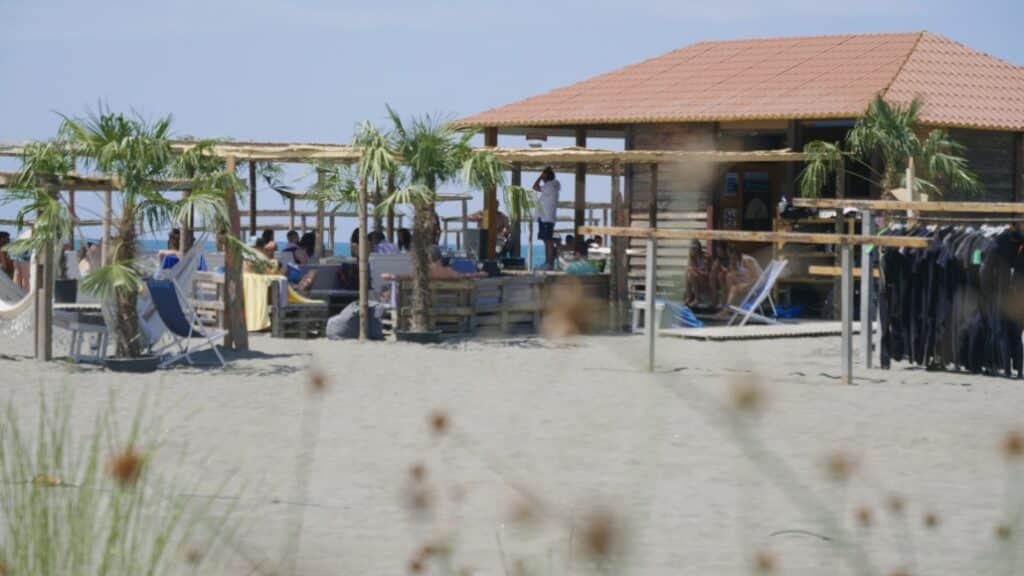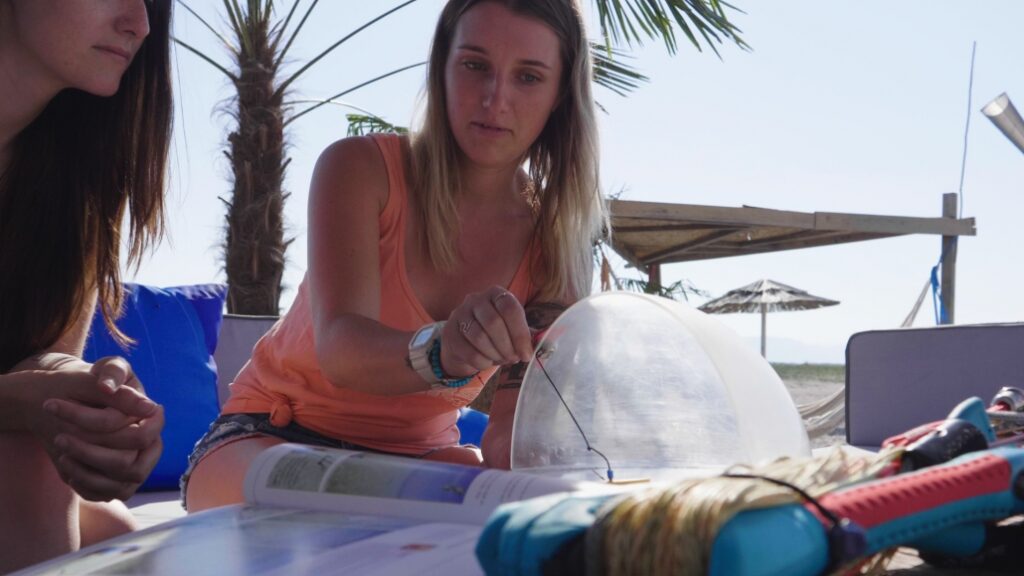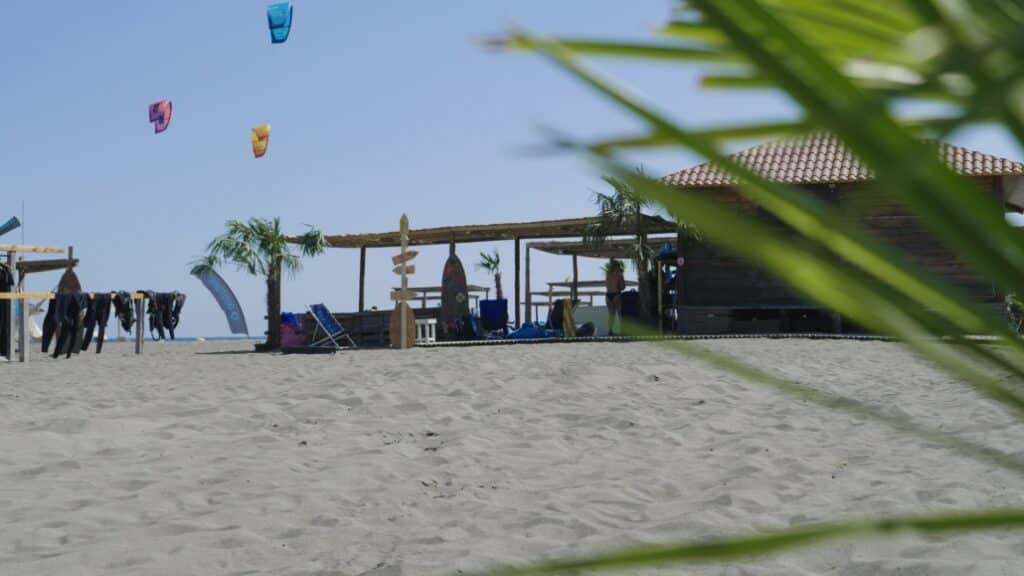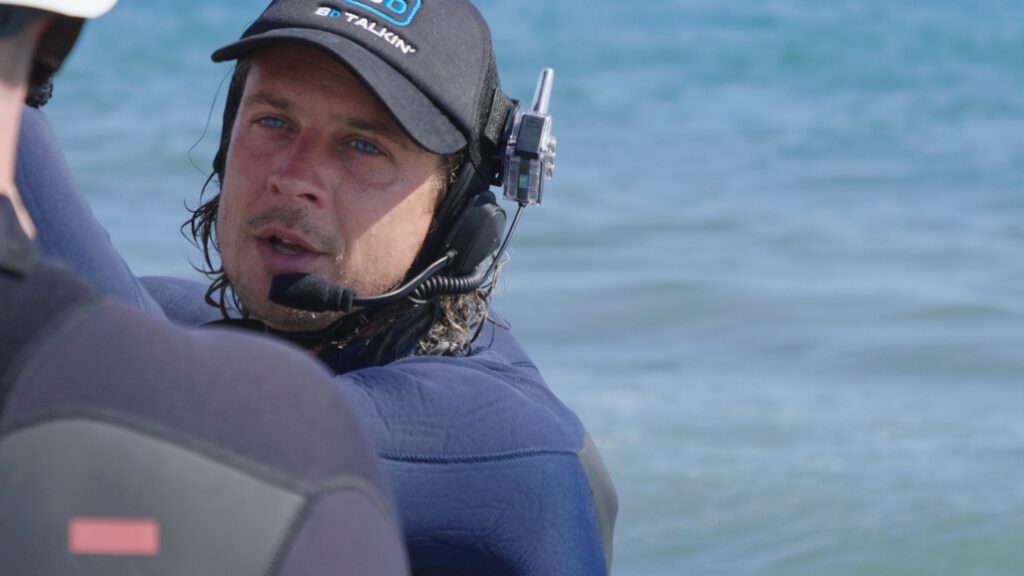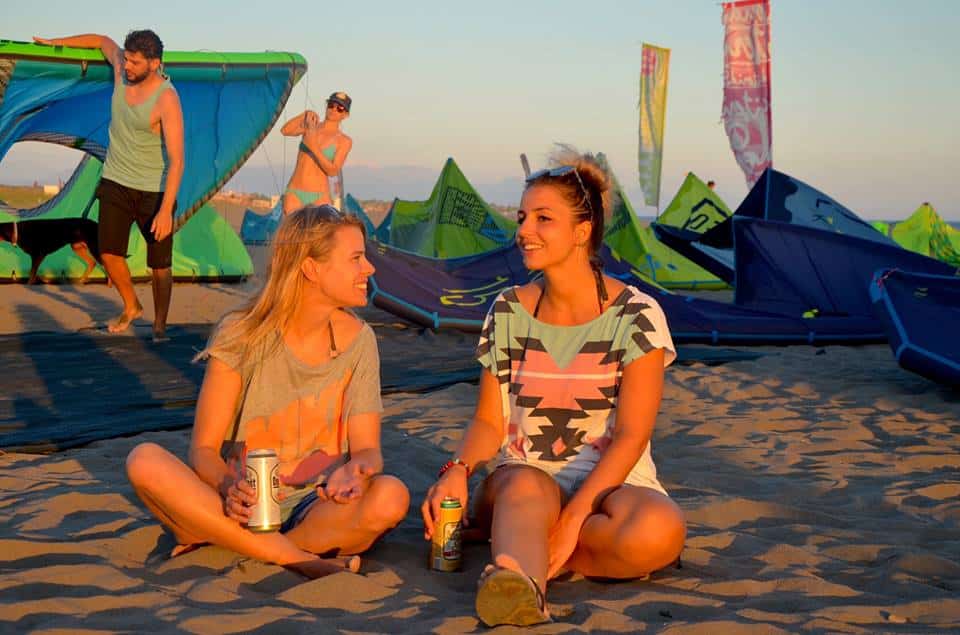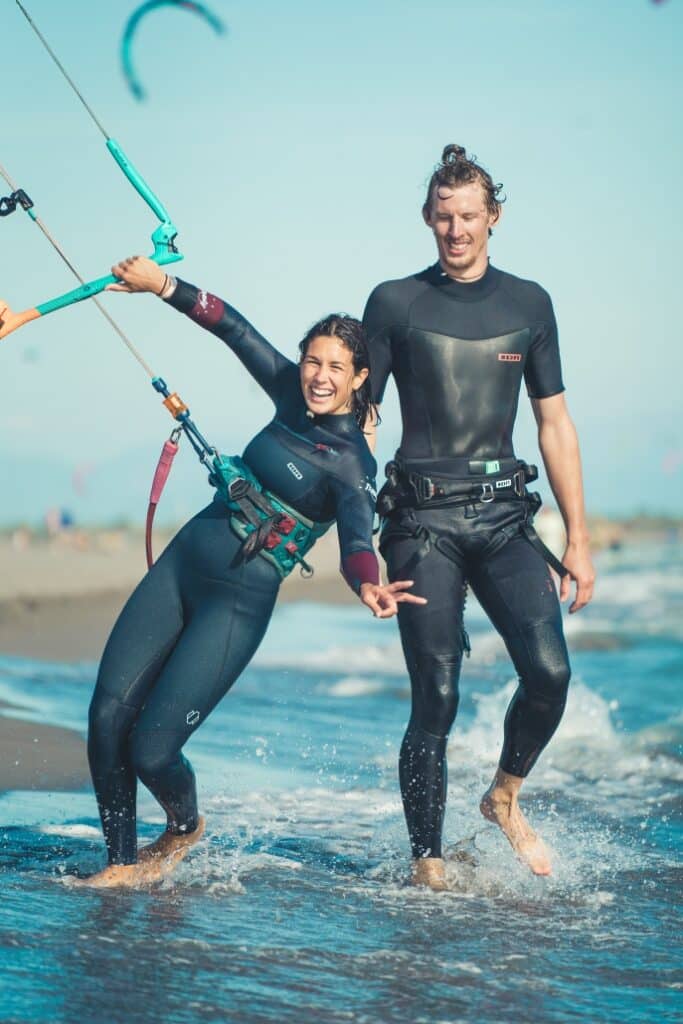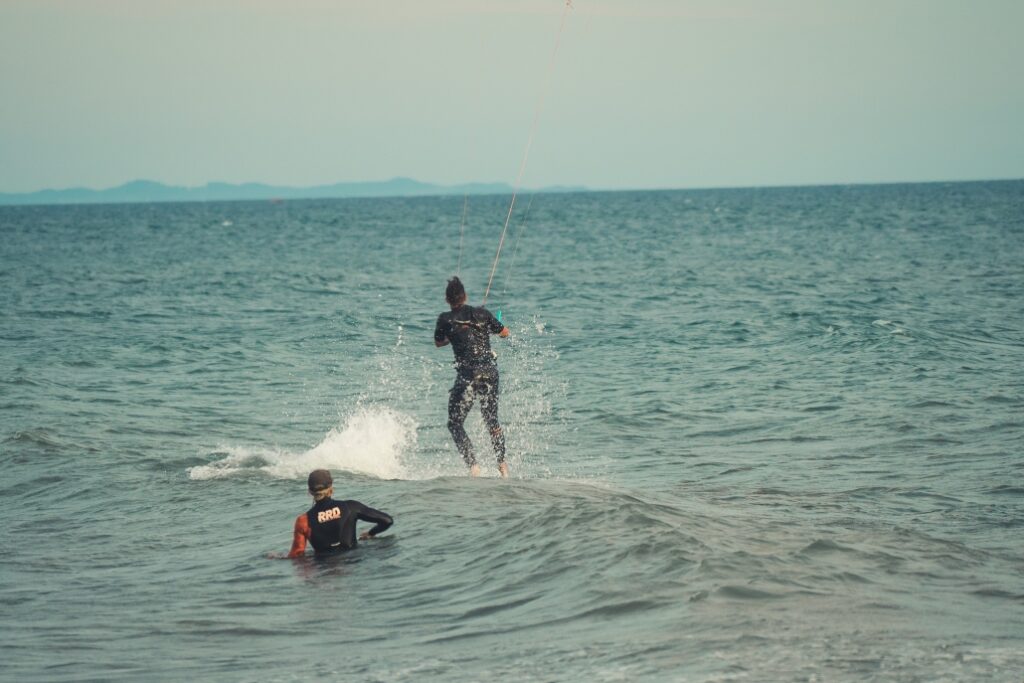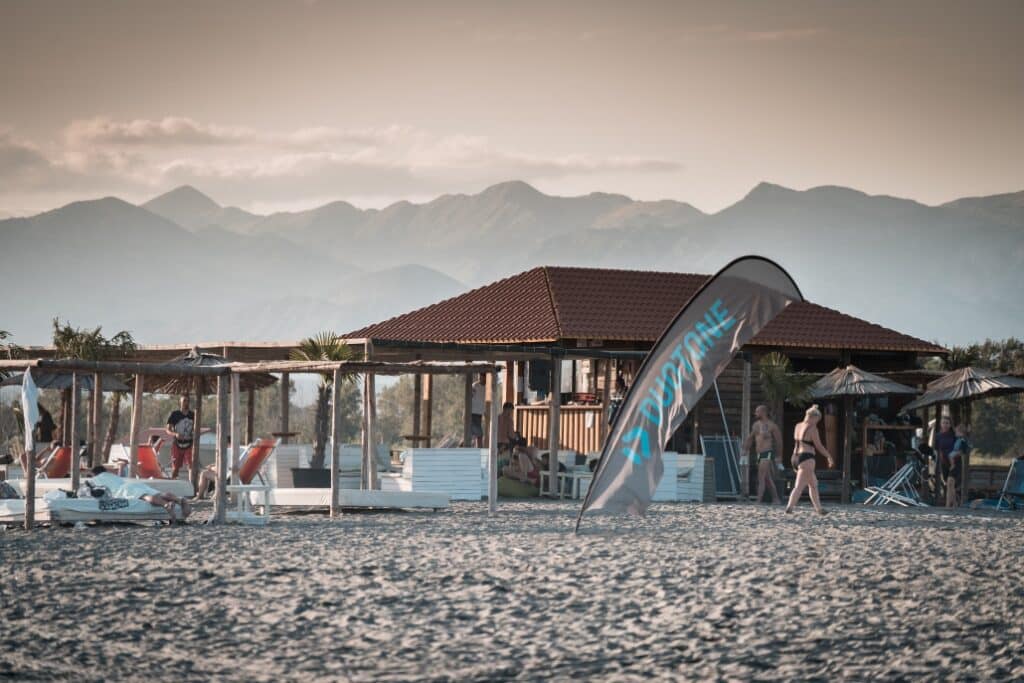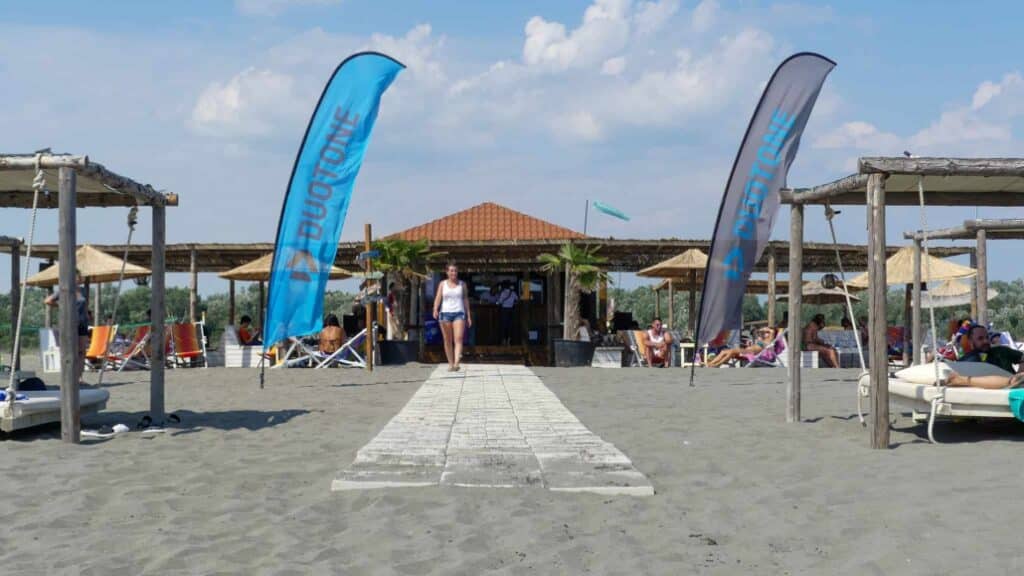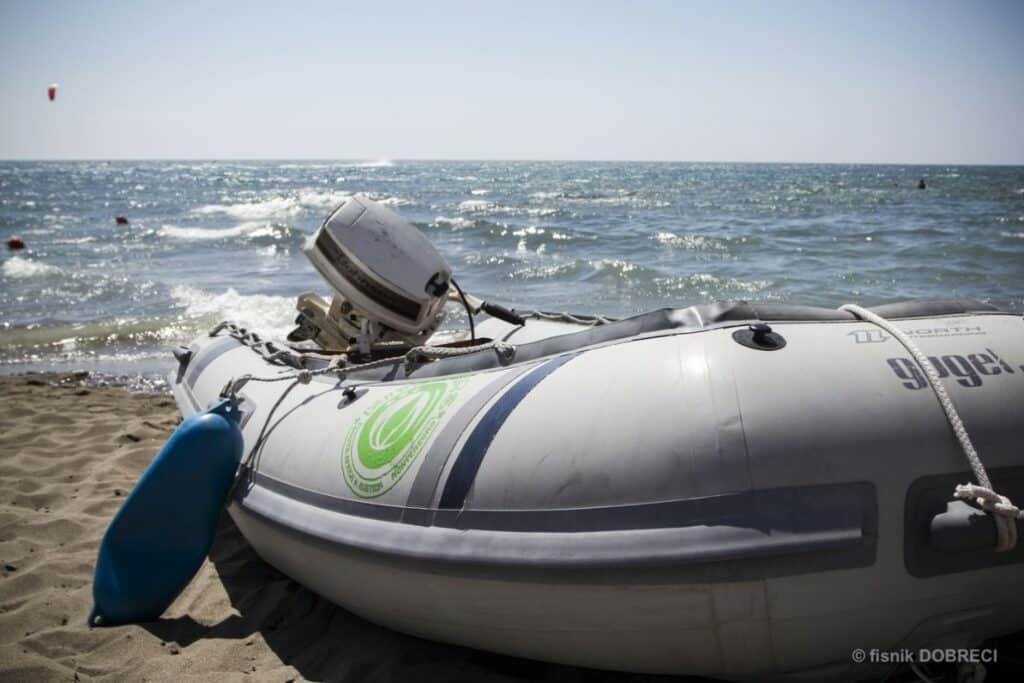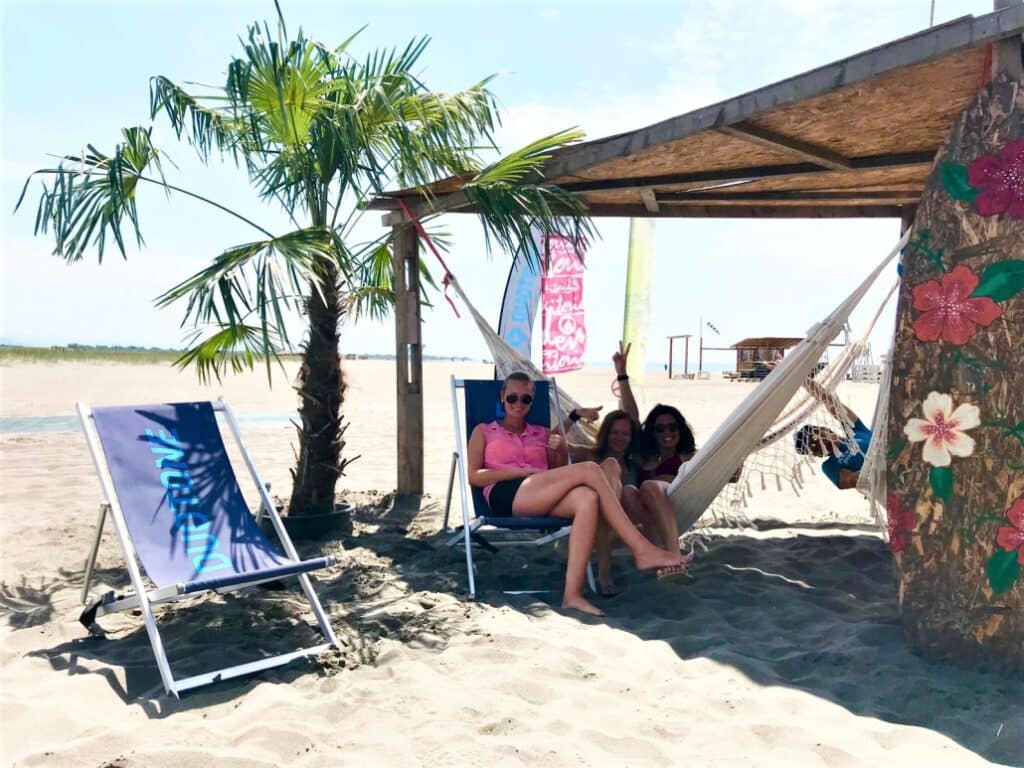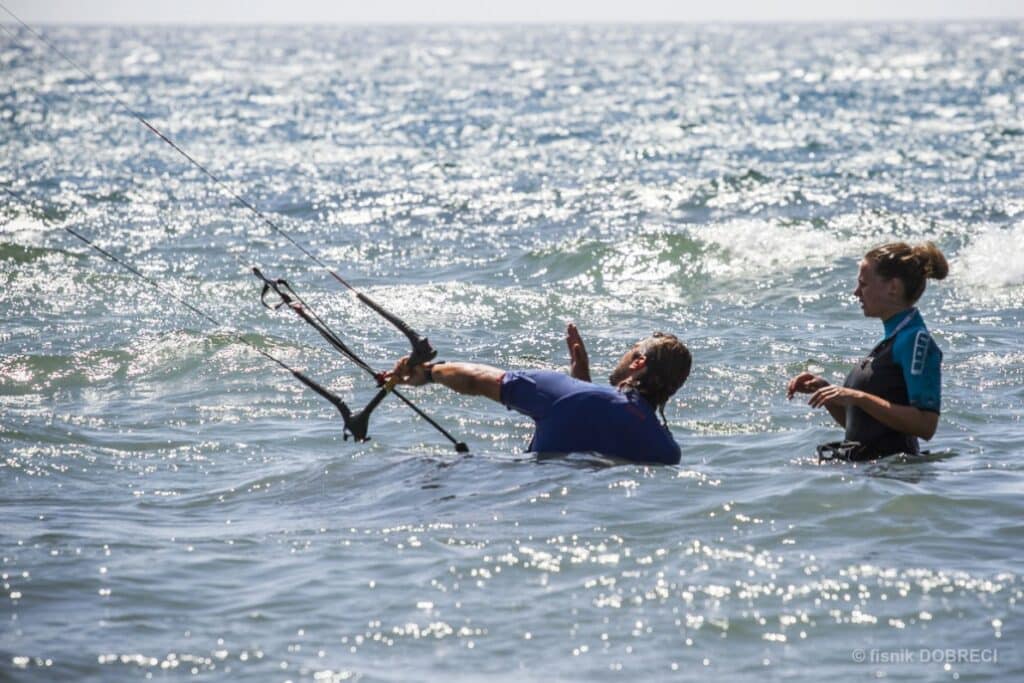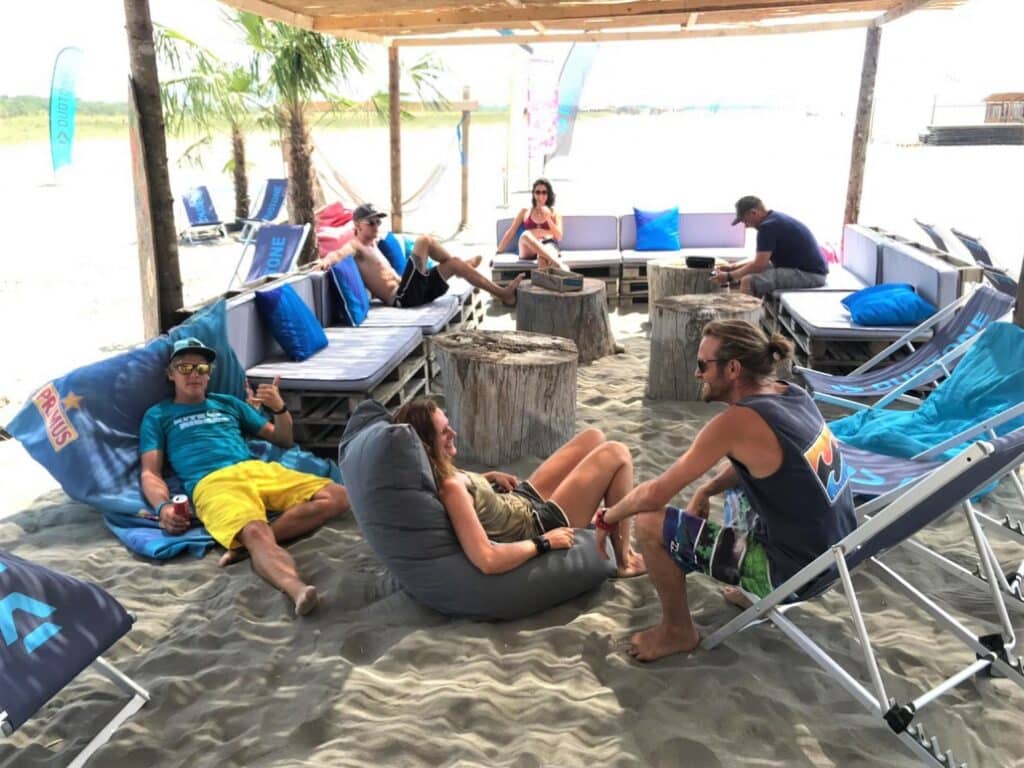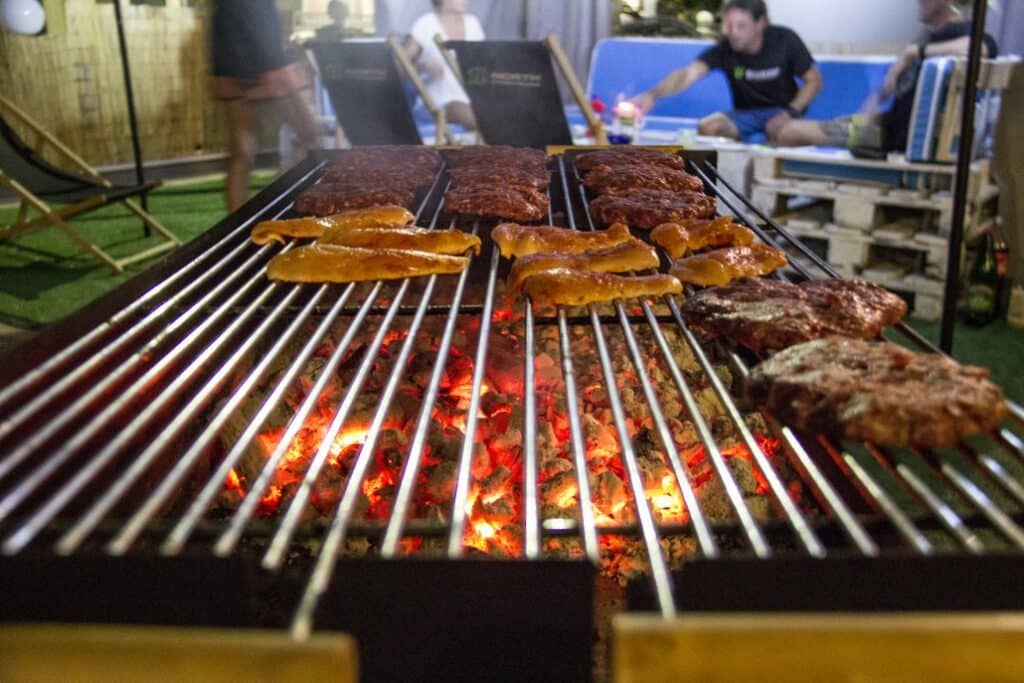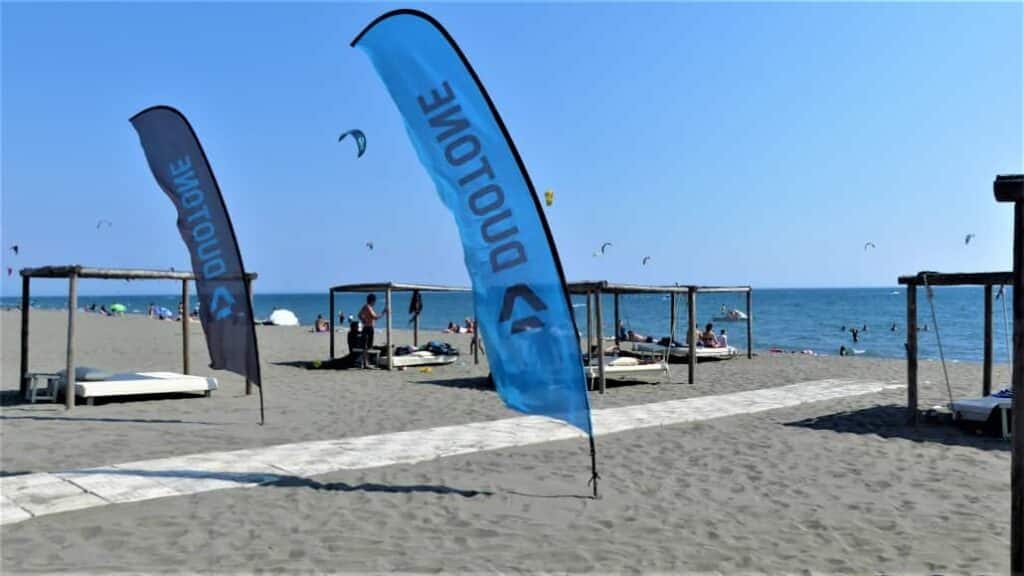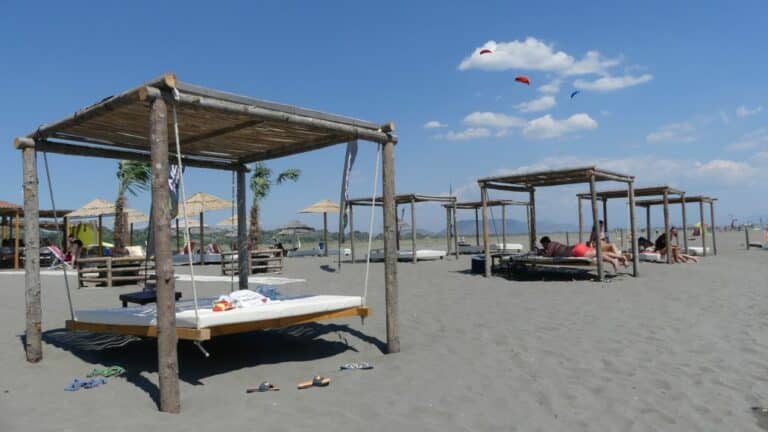 Kitesurfing | Velika Plaza | Montenegro
Montenegro is the new fantastic, wind-stable kitesurfing mecca in Europe. Velika Plaza is a fantastic sandy beach of over 14 km.
Book now
Montenegro is the perfect place to learn to kitesurf.
Discover the previously unknown kitesurfing spot Velika Plaza (meaning "long beach") in Montenegro. Try a beginner's course or get better at kitesurfing in safe conditions on the 14 km long sandy beach. There are no rocks on the beach or reefs below the surface and the size of the beach makes it safe to take the kit up and down after a great surf session. With the stable winds, you get a guaranteed good and stable wind during the period May – September. DBP Adventures kite center is located right on the beach with all necessary and modern facilities.

That's why you should try and travel to Montenegro to test or learn to kitesurf even better with DBP Adventures:

– Steady wind.
– No wetsuit is needed in the summer.
– Instructor team with over 10 years of experience.
– Radio communication on the water.
– Safe conditions without surprises underwater.
– No sea urchins, reefs or rocks on the beach.
– Long and wide sandy beach with plenty of space. Read more…
Kitesurfing in Montenegro
Montenegro is one of the smallest countries in Europe, and borders the well-known holiday paradise Croatia – in the southern part. Although Montenegro is small, it is endlessly beautiful and offers many beautiful mountains, small secret beaches and lots of cozy mountain towns. If you're too keen on a good night life, you'll find some of the best spots of its kind in the town of Ulcinj, which is about a 10-minute taxi ride from the kitesurfing camp.
DBP Adventures kitesurfing camp is only 70 km from the capital Podgorica airport by car, and 5 minutes drive from the kite beach – transfer to and from the beach included!
Kiteriders Garden Villas have all modern facilities including:
Pool area with sunbeds, chill-out zone and umbrellas.
Transfer service to and from the beach.
The city of Ulcinj, which offers plenty of restaurants, clubs and cozy cafes.
Free WiFi for private time.
Roof terrace, large lovely garden and barbecue area.
The kitesurf camp has the latest equipment from the well-known kite brand Duotone and our guides have over 10 years of
teaching experience. You will meet a very dedicated team of instructors who will do their utmost to make you a confident
kitesurfer.
In the summer it's warm enough to surf the beautiful sea in board shorts or a bikini.
If you want to be a little closer to Sweden, we have a kitesurf camp in Turkey.
The trip to Montenegro
The flight is not included in the price. However, it is relatively easy and cheap to get to Montenegro. We recommend flying to the capital Podgorica (TGD) in Montenegro, from where you will be picked up and taken by our guides (it's a one-hour transfer).
If you bring your own kiting equipment, you must order and pay for oversized luggage (Odd size).
Airlines and search portals flying from Sweden to Podgorica, Montenegro:
We gladly assist you on your search for the best tickets – simply write to us at travel@dbpadventures.com or call +45 31 60 04 07.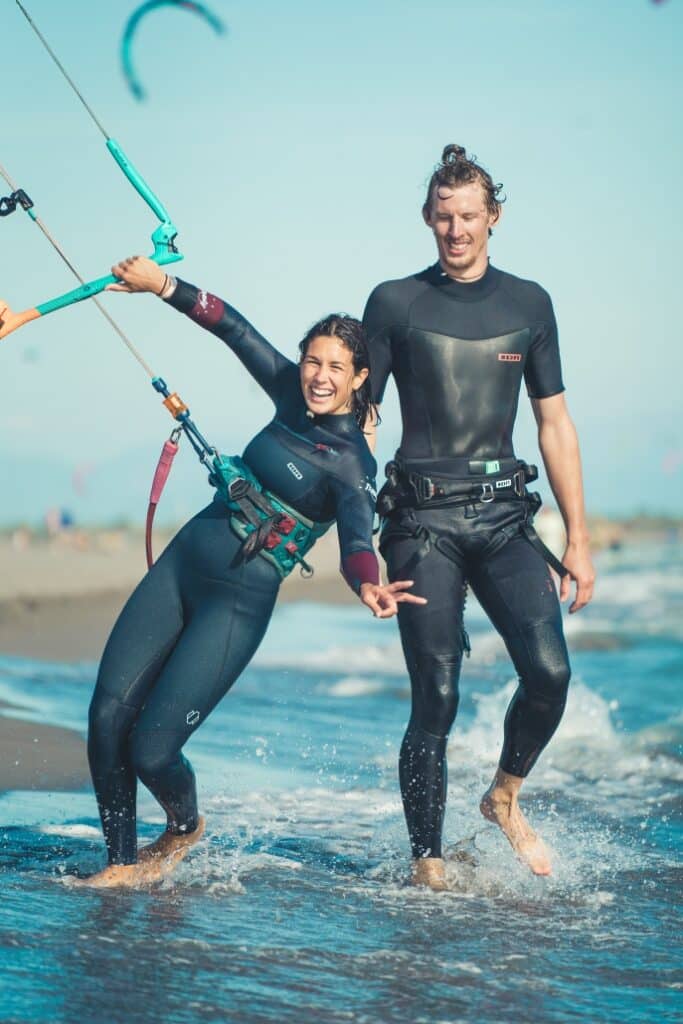 Kitesurfing instructors show us how to learn to surf
Rental of equipment (if additional training is selected)
Instruction by certified instructors (if additional training is selected)
Transfer to kitesurf beaches (when staying at Villa Grande)
Alternative activities if it's not windy (if additional training is chosen)
Member of The Travel Guarantee Fund (Rejsegarantifonden)
Not included
Round-trip transfer to the airport
Kitesurfing activities (optional)
Day 1 – Arrival day
You arrive at the camp and set up. If you have the energy and desire, you can take a dip in the sea or in the pool at Garden Villas.
Day 2
The day starts with breakfast at the camp, after which the trip goes to Long beach and the first kite lesson is held.
Day 3-6
Possibility of kitesurfing, cultural experiences and/or relaxation on the beach.
Day 7 – Departure day
The trip is coming to an end, depending on the departure time you may be able to fit in a kitesurfing session before departure.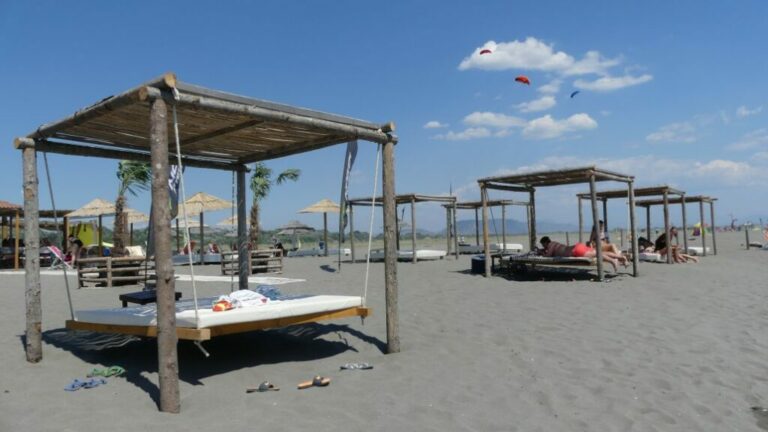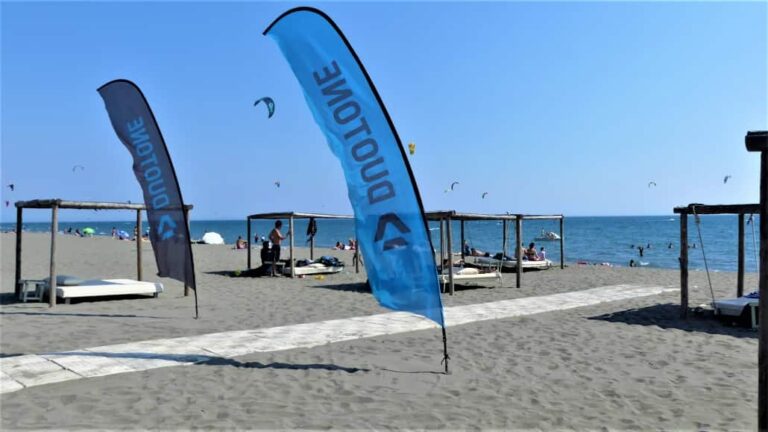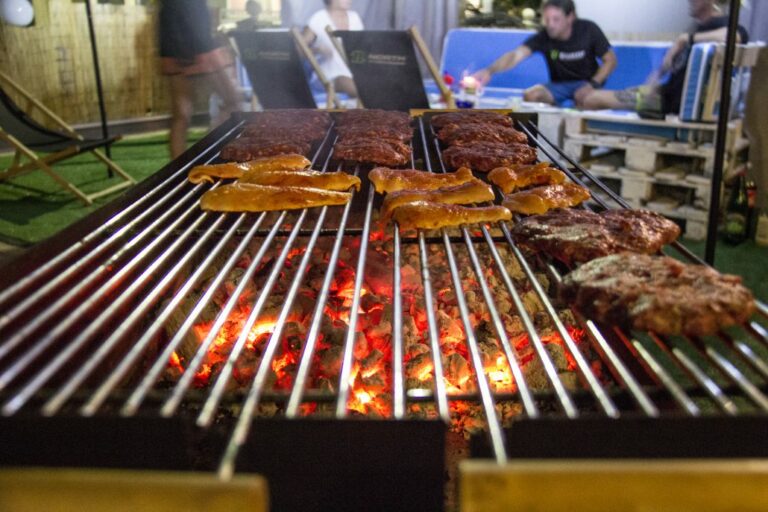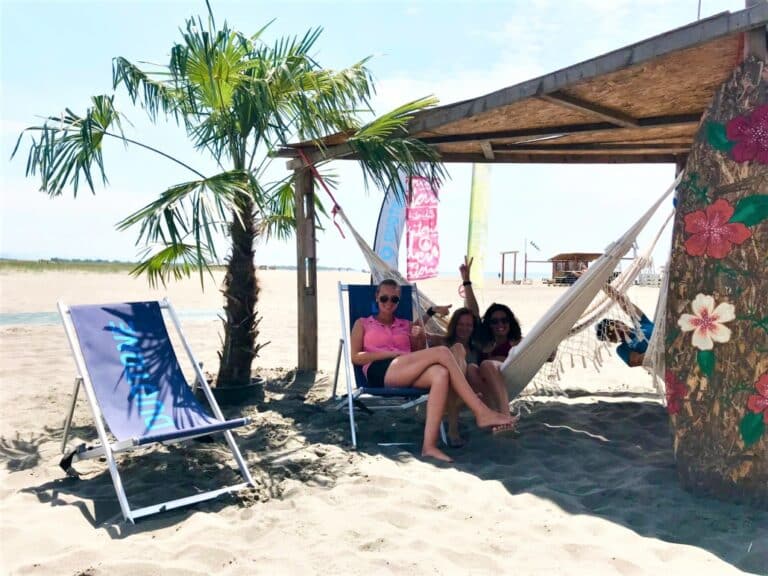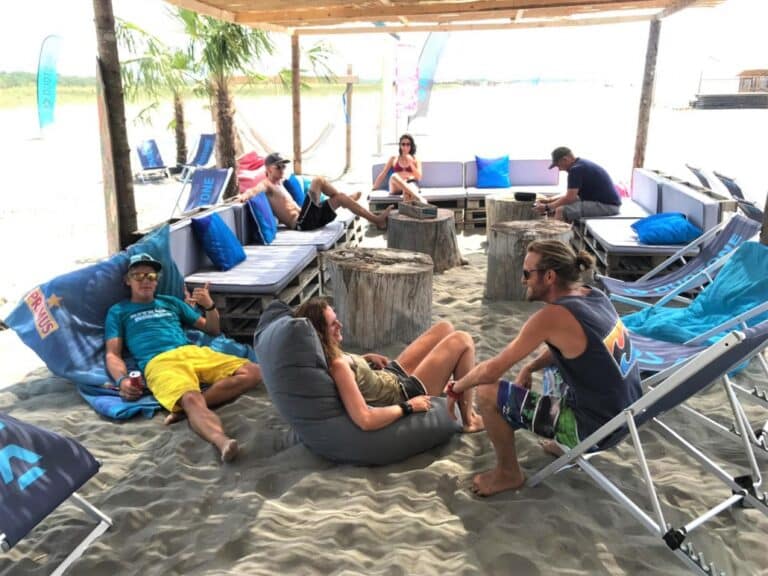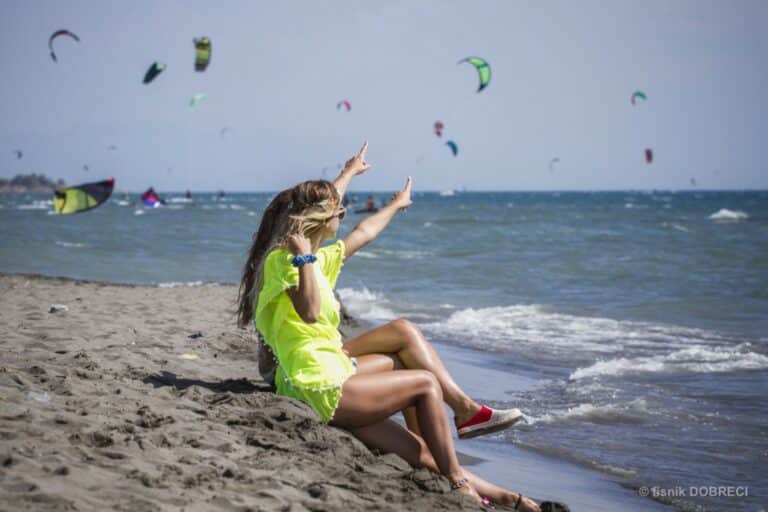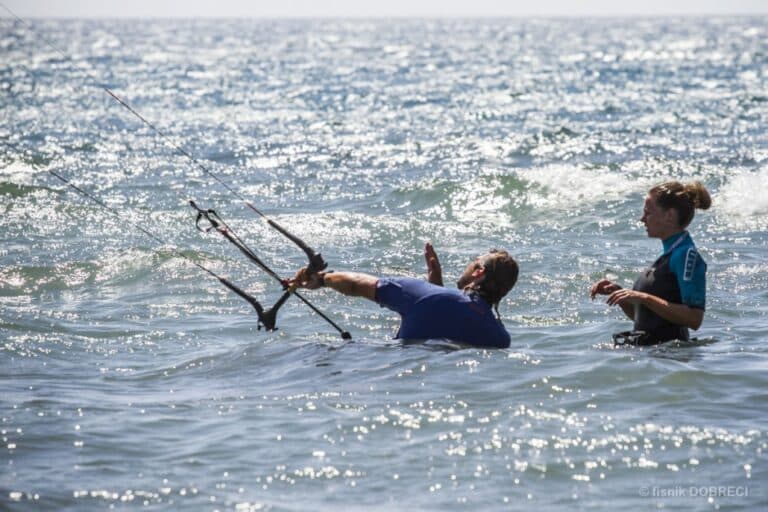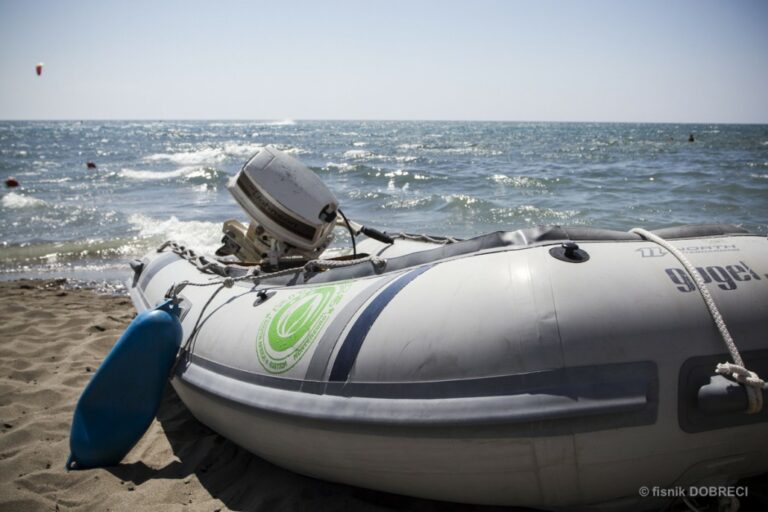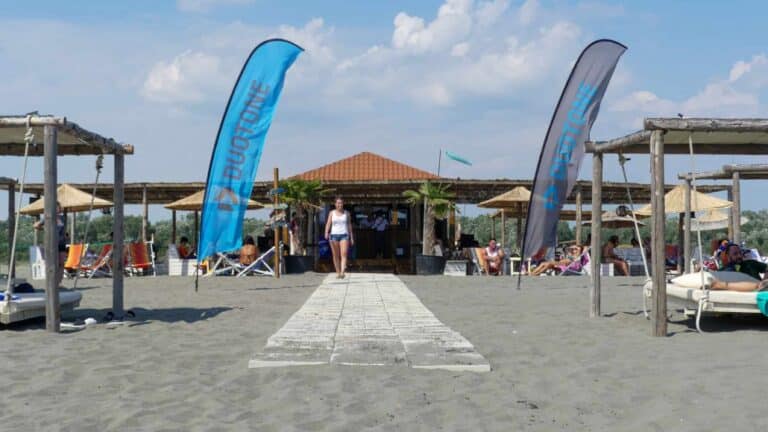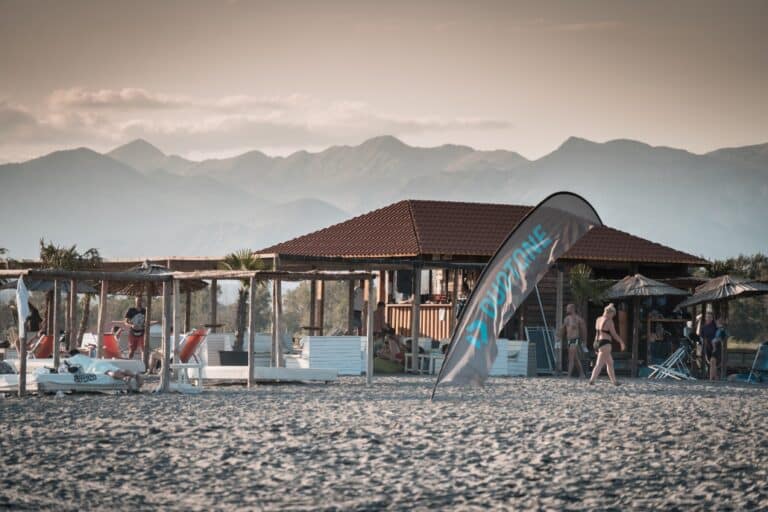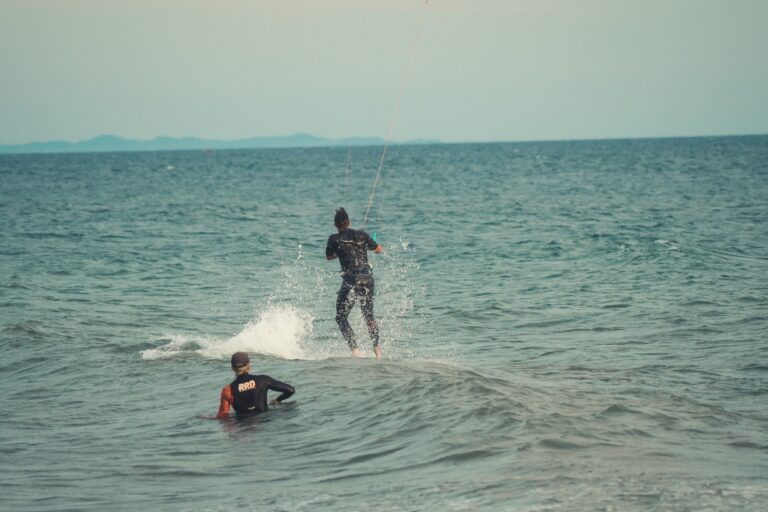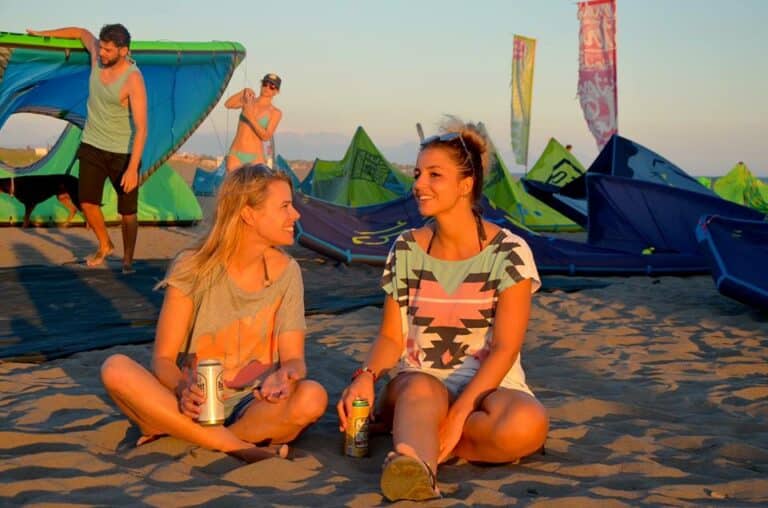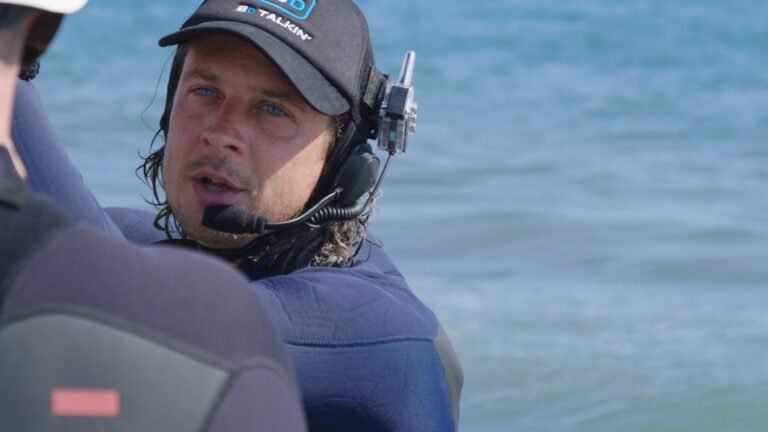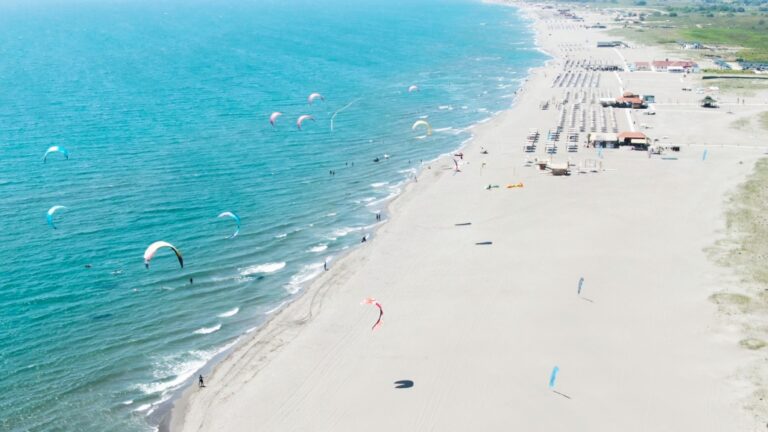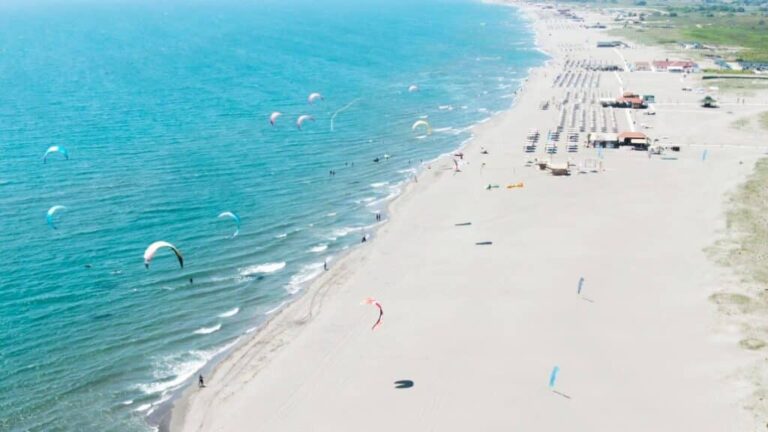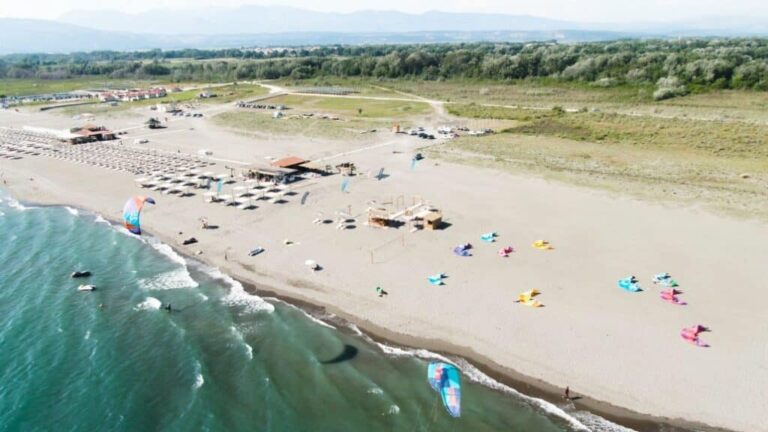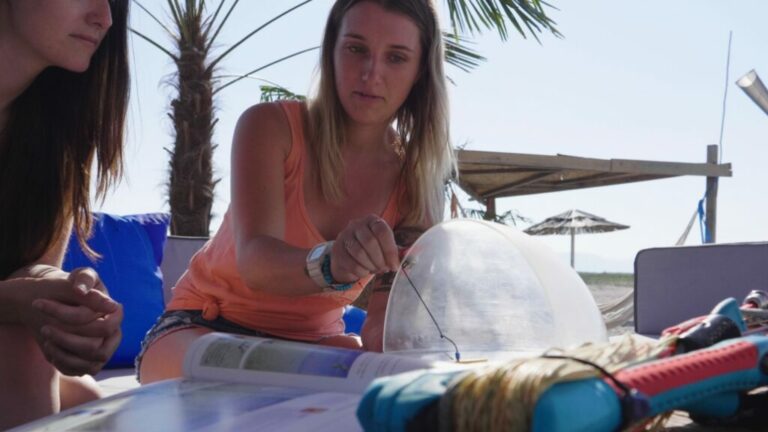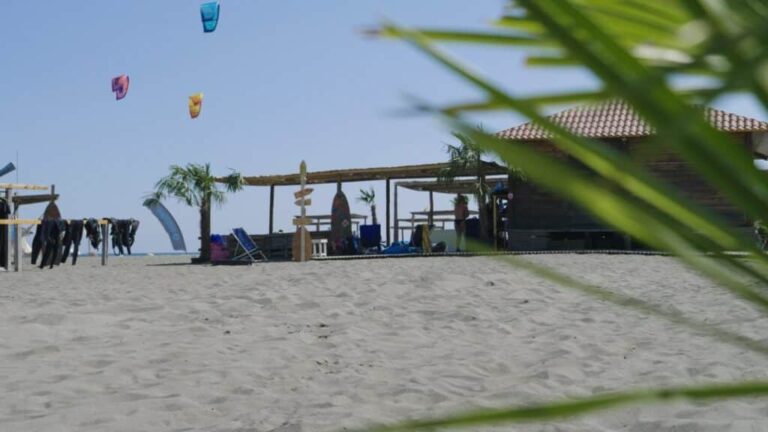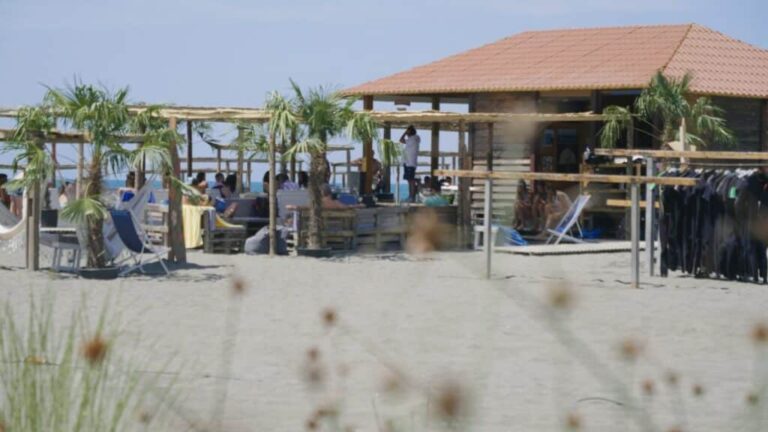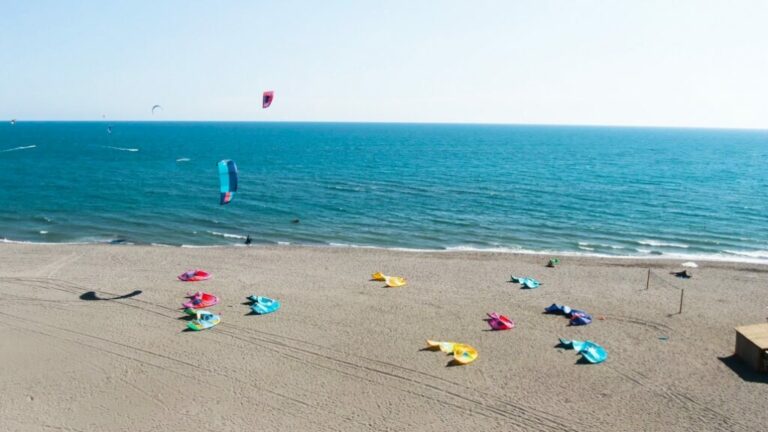 Location and accommodation
Montenegro is one of the smallest countries in Europe and neighbors the well-known holiday paradise Croatia. From May to September, a thermal wind blows in from the sea almost every day. The thermal wind combined with the warm climate, clear water and the 24 km long sandy beach make Montenegro something completely magical.
We always recommend a rest day so the body can recover and recover. Here it is obvious to hang out in Villa Garden on the beach or visit the city of Ulcinj, but an alternative could be to rent a car and cruise up into the mountains and visit one of the small villages and enjoy the view and nature.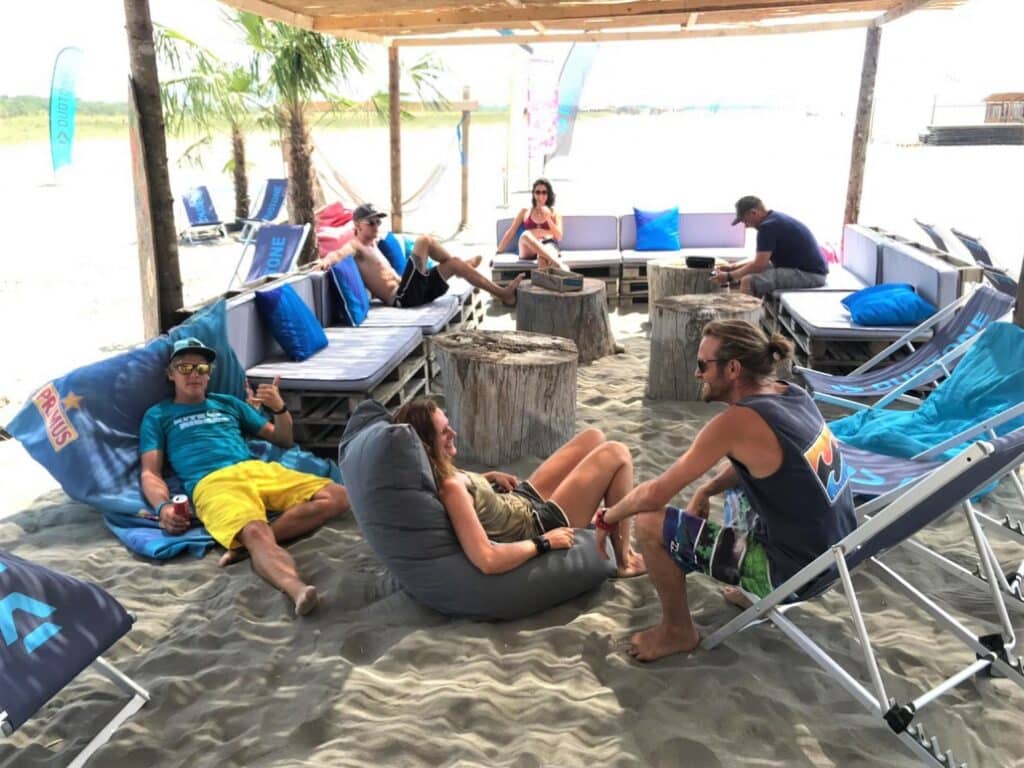 DBP Adventures kitesurf camp in Montenegro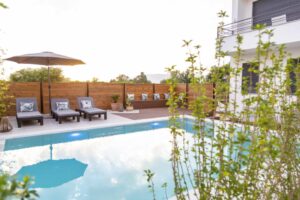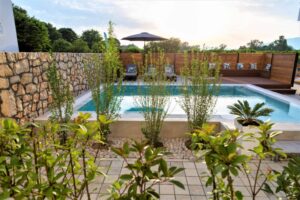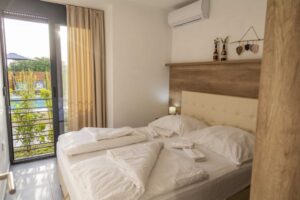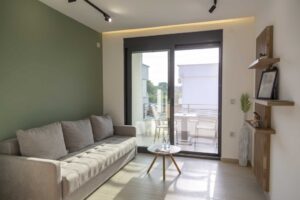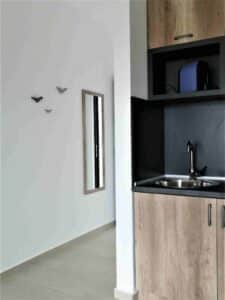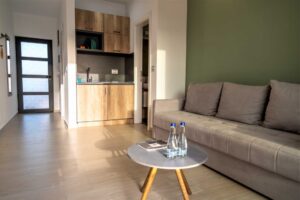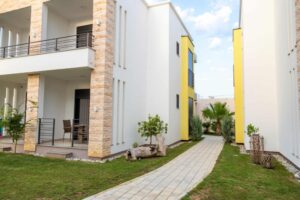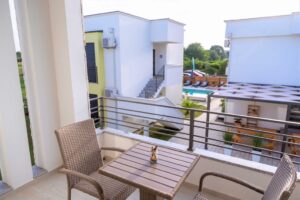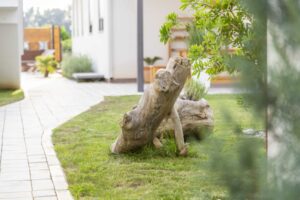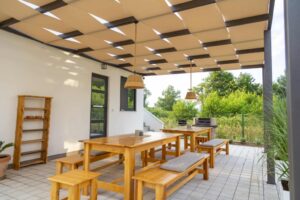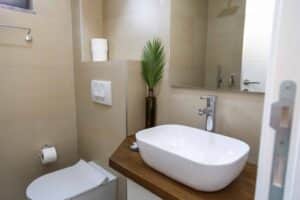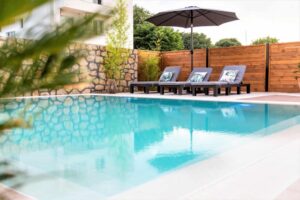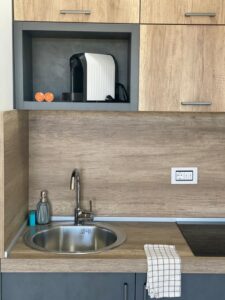 You can choose between 2- or 3-person apartments. All with private bathroom, toilet and kitchen. The apartments also have air conditioning and a private balcony.

The apartments consist of two rooms with a double bed and a sofa bed.