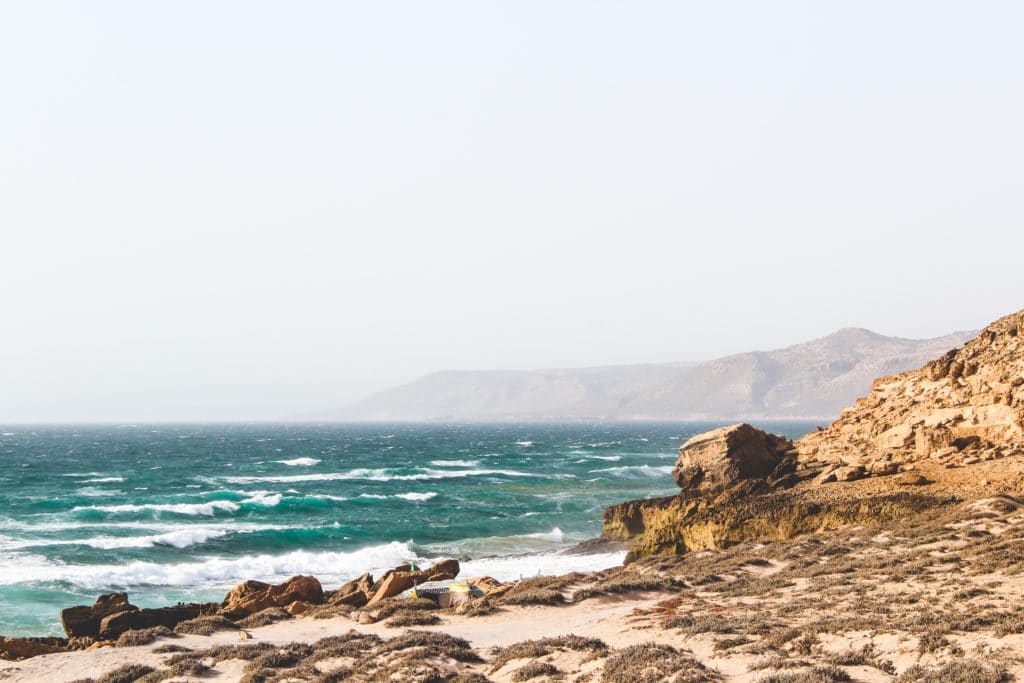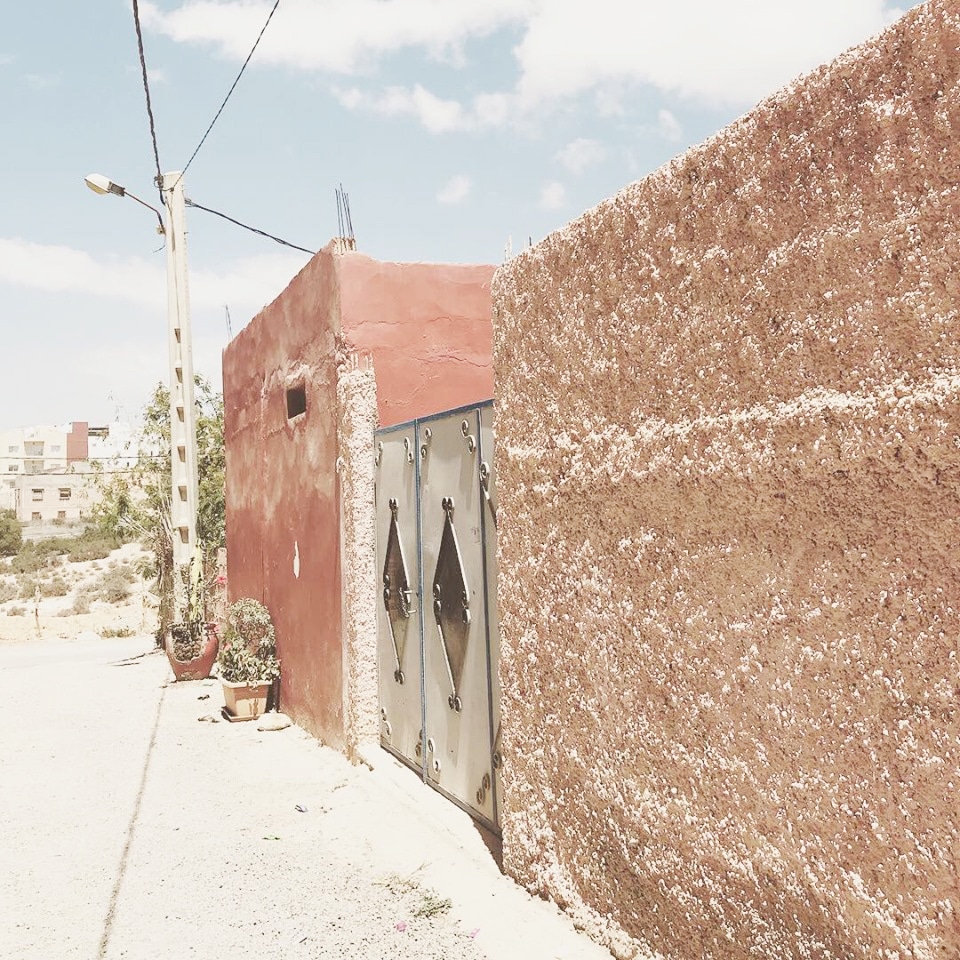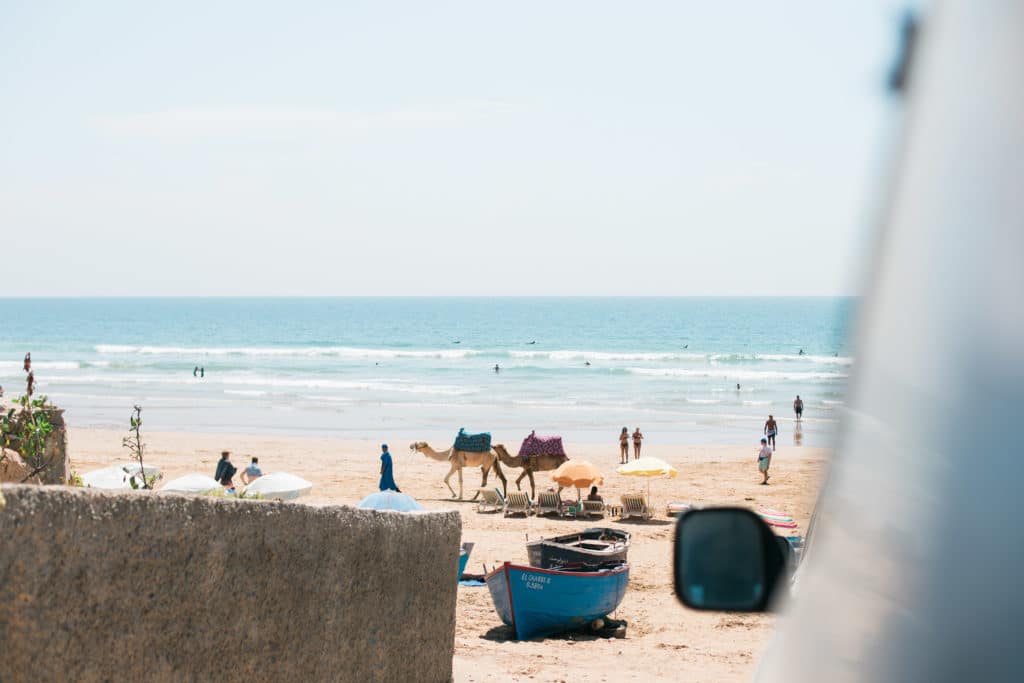 Surf Camp | Tamraght | Morocco
Enjoy the atmosphere, world-class waves and delicious local products at our surf camp in Tamraght
Book now
Travel with us to Morocco on our surf camp and combine culture, surfing and warmth all year round. North Africa's little gem, Morocco, offers really good conditions for both the experienced surfer, but also for the beginner. Our surf camp is a bit unusual. The camp is located in a small holy town, near the beach.

Every day we go out and surf together, have lunch on the beach and in the evening we have fun on the most amazing roof terrace at the camp, overlooking the water and the day's playground. The togetherness is unique in the camp, it's like a big family – therefore you can easily travel alone, because there will always be like-minded surf "crazy" persons like yourself.

Our surf camp is located in southern Morocco in the city of Tamraght, which is a 10 minute walk from the city of Taghazout and although it is a small town, there are both supermarkets, cafes and restaurants and not least a super cozy local Moroccan atmosphere. Read more…
Combine culture, surfing and warmth all year round
At the camp, you can choose every day if you want a surfing safari or training. Surf safari is for the surfer who does not need instruction – a small group takes a surf guide to special places, where the guide guides you and helps you when needed. Surf training, on the other hand, takes place in such a way that the instructors tell you exactly what you need to work on, so that you can develop your surfing as much as possible. After a day of lessons, there will be a photo / video evaluation, where you can see where your weaknesses and strengths are. It is a huge help if you want to develop and find out what works and what does not.
Apart from surfing and our cozy camp in Tamraght, there is also something else to see. Walk to Agadir, a fairly large town with a large selection of restaurants, shops, cafes and bars or head to the small local town of Banana Village, with its traditional Moroccan market. You can also go to the pretty amazing Paradise Valley, located in the beautiful Berber mountains, where you can jump off cliffs and enjoy the amazing nature.
As you can probably hear, we are quite happy about Morocco and have now got a new surf camp in the area, which is a little more luxurious …
The surfing season in Morocco is divided into two; a summer and a winter season. In the summer, from April to September, there are basically fewer and fewer waves. But it is still good for beginners and usually also intermediate.
During the winter season, October to March, the waves come more often. They are also larger and more powerful. This is perfect for the more experienced surfers. However, the winter season is also very suitable for beginners, as there are many surf spots that are more isolated and always have smaller and beginner-friendly waves.
Travel to Morocco:
Flights are not included in the package price, but fortunately it is easy and often quite cheap to fly to Morocco.
Although the price only includes transfers to and from Agadir, it is of course also possible to fly to one of Morocco's other cities and take a bus to Agadir bus station, where you can instead be picked up and driven to our surf camp. One can either fly to Agadir or to Marrakech, as respectively has 40 min and 3 hours transport time to our surf camp.
If you fly to Agadir, transport is included in the price. If you fly to Marrakech you can take a bus to Agadir bus station, where you will be picked up. It costs about 10 EUR and takes 3.5 hours. Info about the bus from Marrakech to Agadir can be found here.
Airlines and search portals flying to Morocco:
The day of arrival does not matter, so simply find a departure that fits into your holiday plans.
NOTE! For trips of 5 nights, transfer is not included in the price, but can be purchased for about 45 EUR round trip.
We gladly assist you on your search for the best tickets – simply write to us at travel@dbpadventures.com or call +45 31 60 04 07.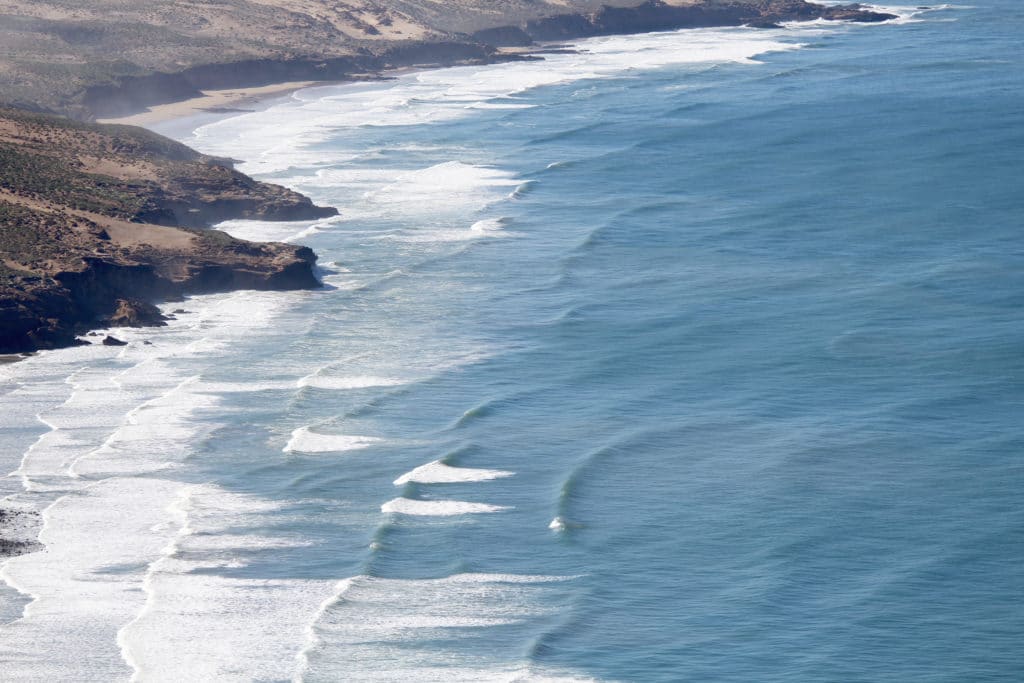 Included –
based on 7 nights
All meals (minus one evening meal)
Transport to various surf spots
Lounge area with TV, games etc.
Transfer to / from Agadir Airport (min. 5 nights)
Not included
Day 1 – Arrival day:
We will pick you up at either Agadir bus station or Agadir airport. You will be received at our surf camp and can install yourself at the camp. Depending on when you arrive, you can get into the water if you want.
The surf week:
We will pick you up at either Agadir bus station or Agadir airport. You will be received at our surf camp and can settle yourself in at the camp. Depending on when you arrive, you can get into the water if you want.
Departure day:
We will take you to Agadir Airport. It is possible to get into the water before departure if your flight time allows it.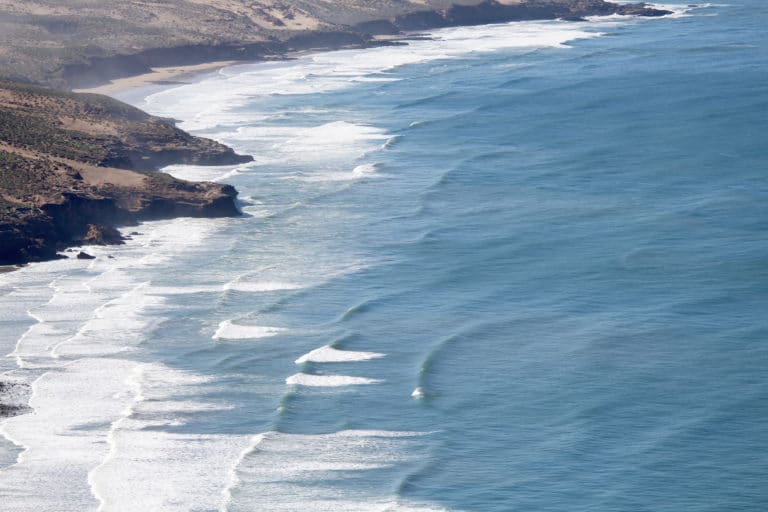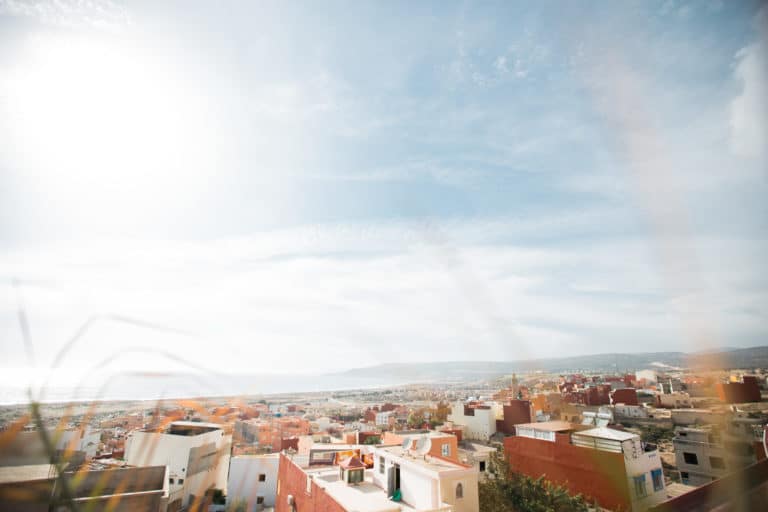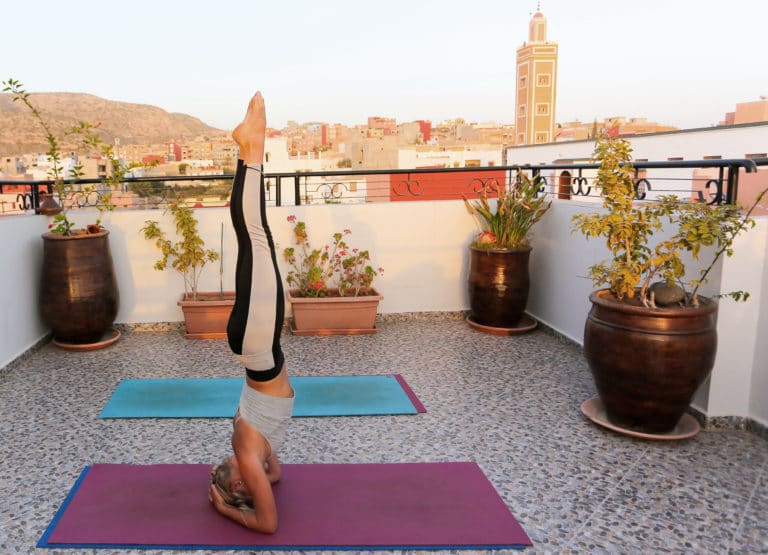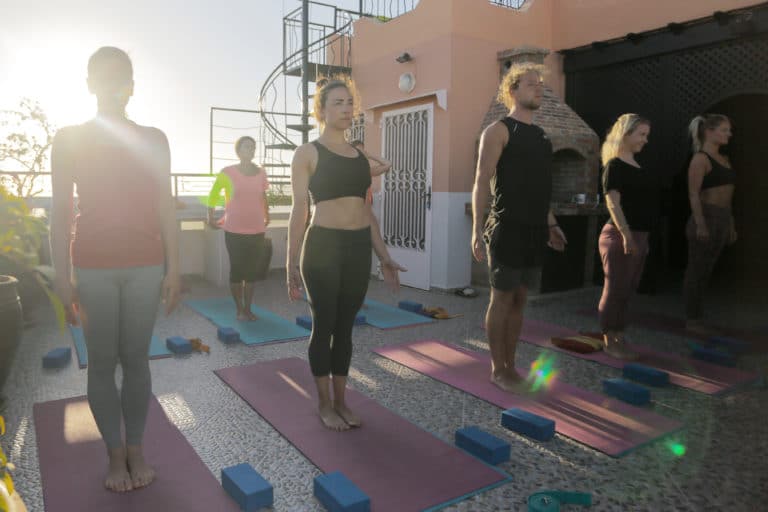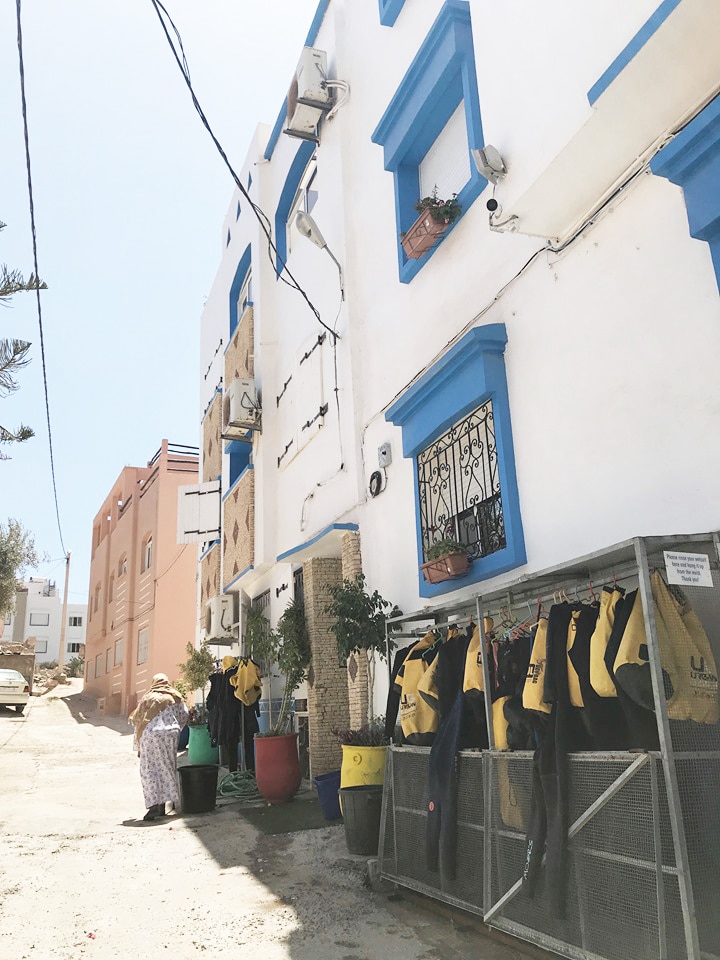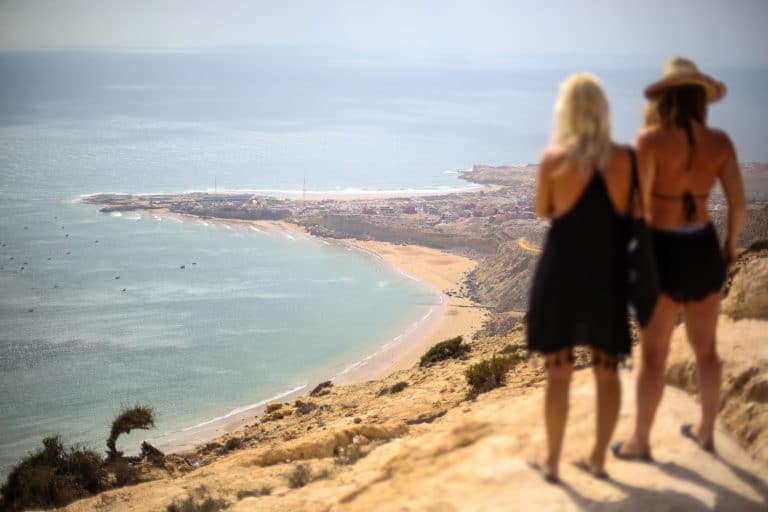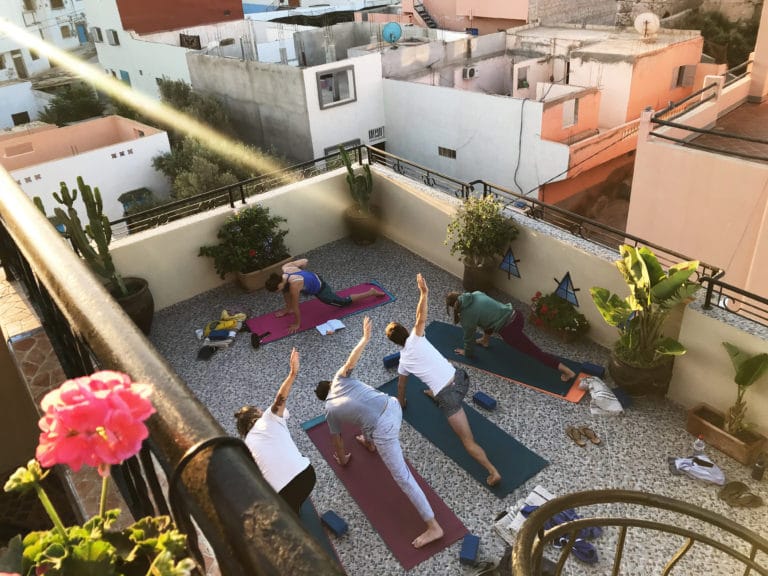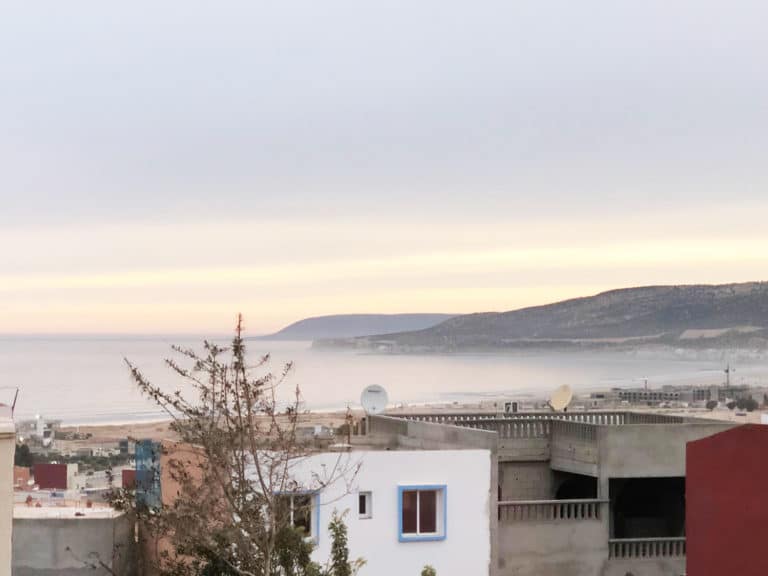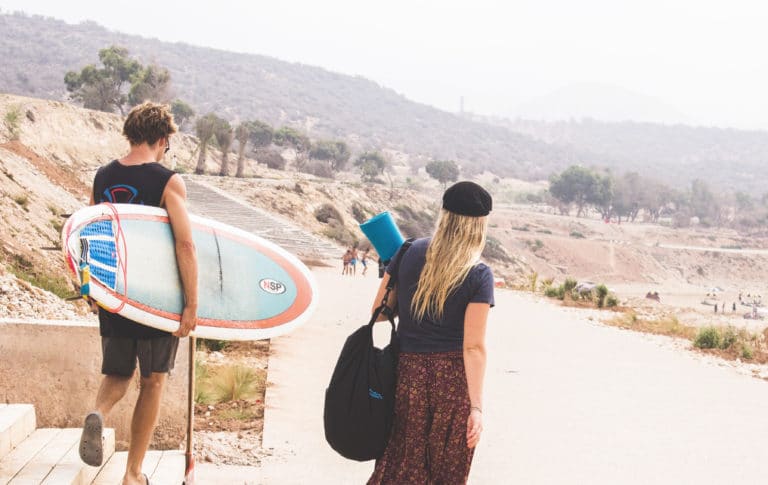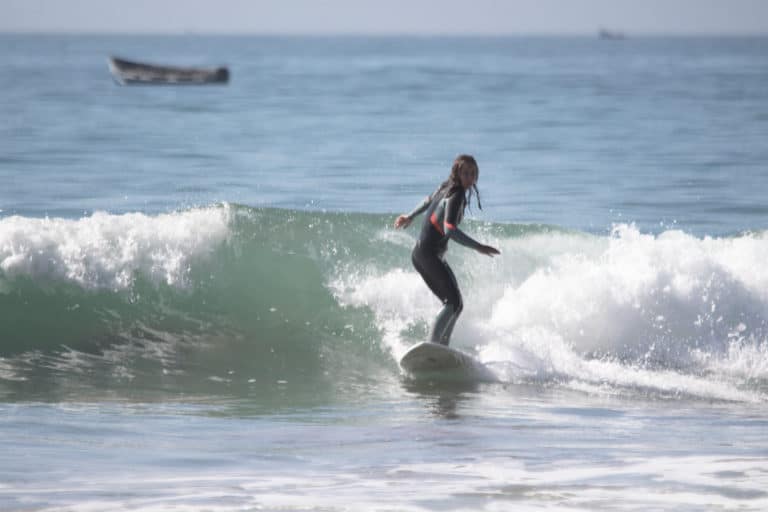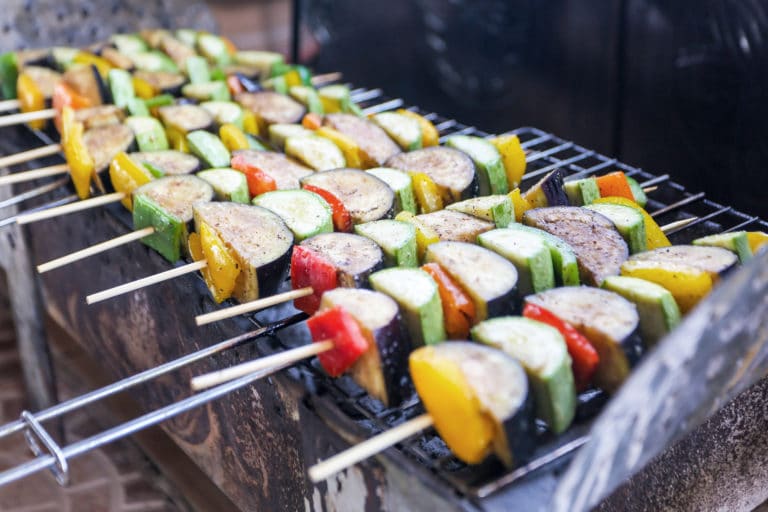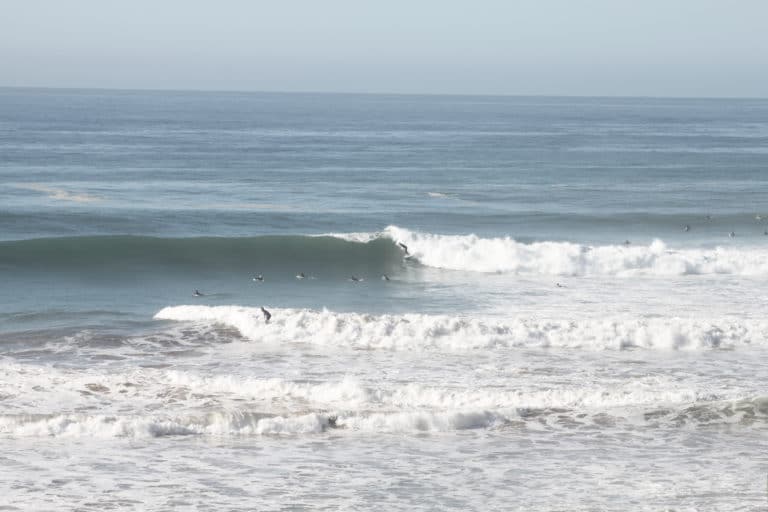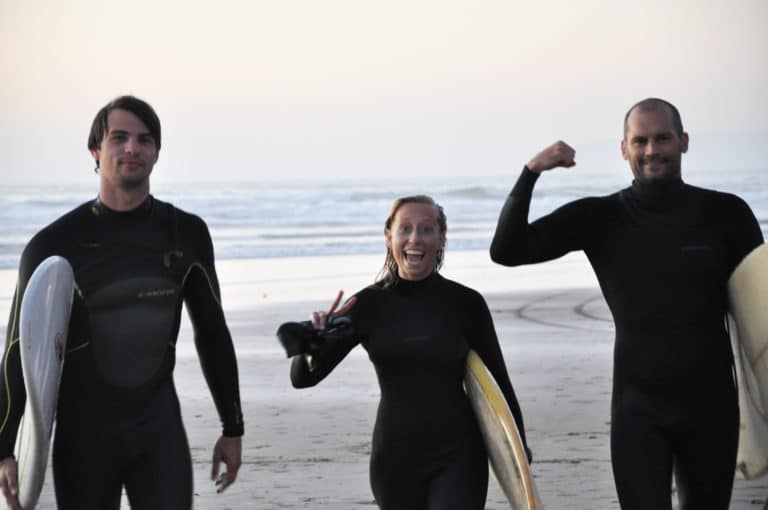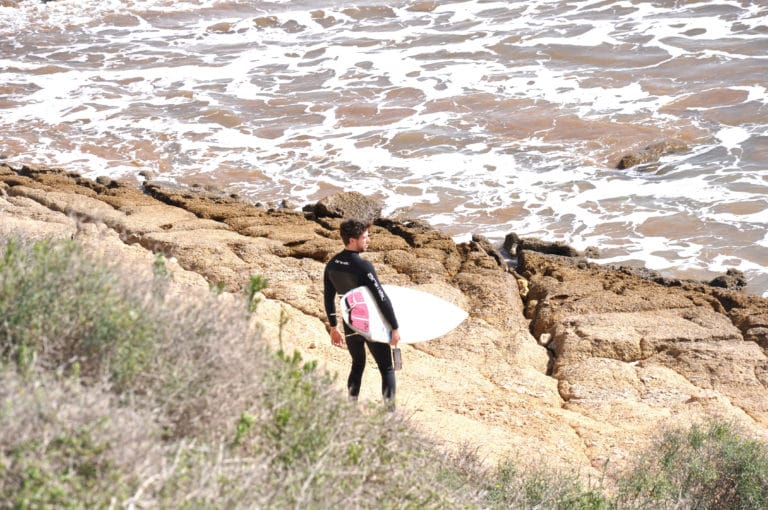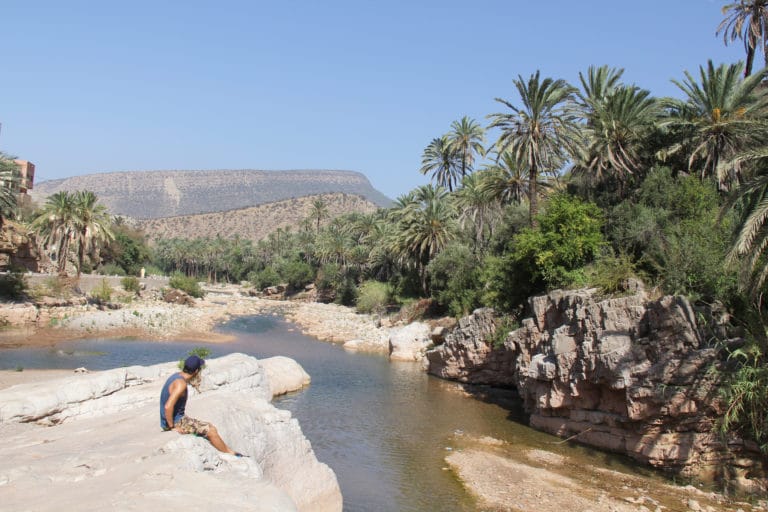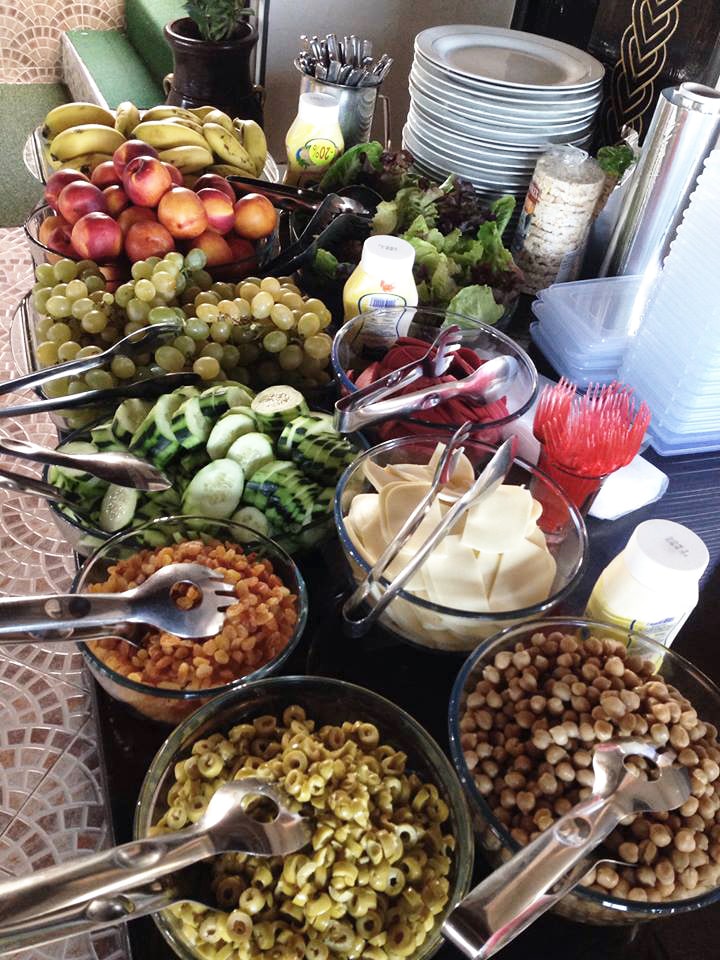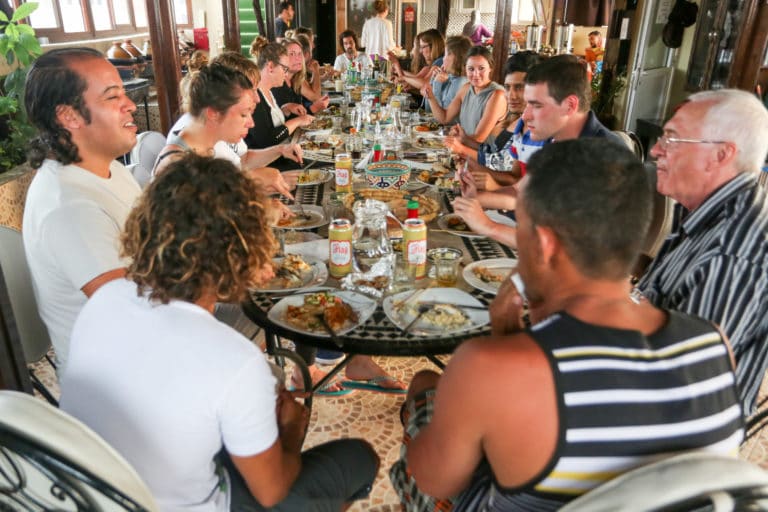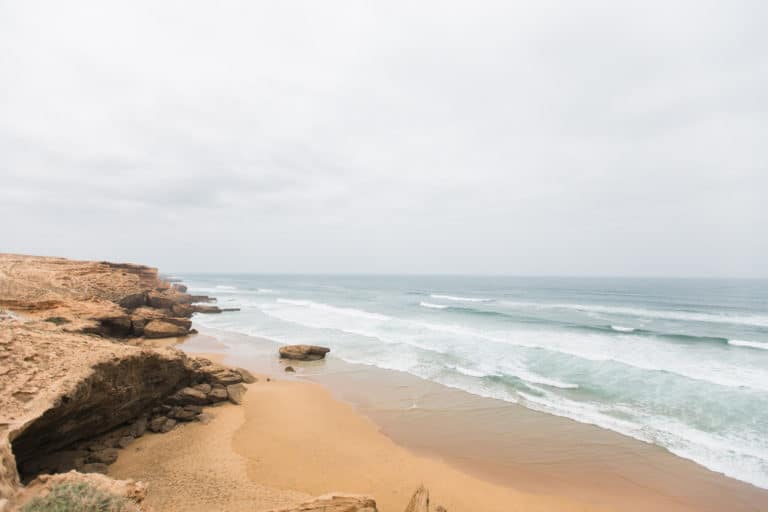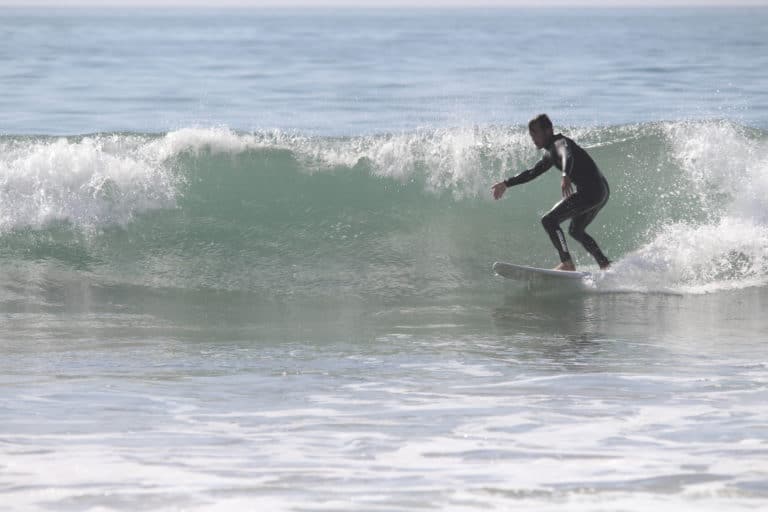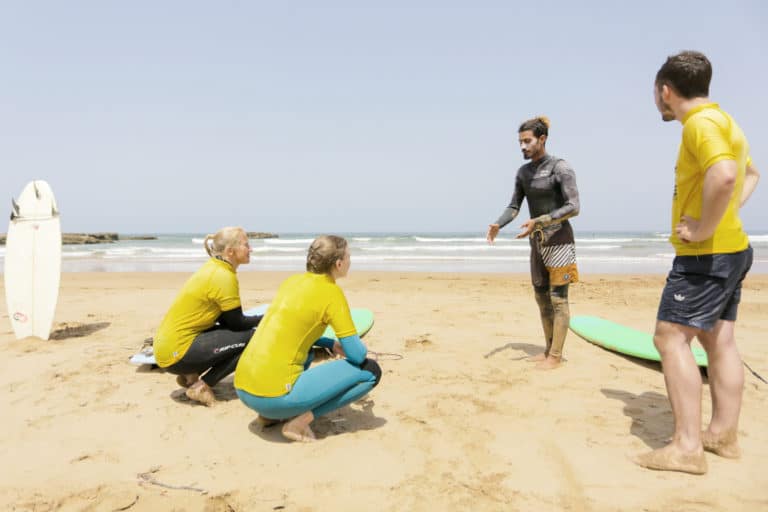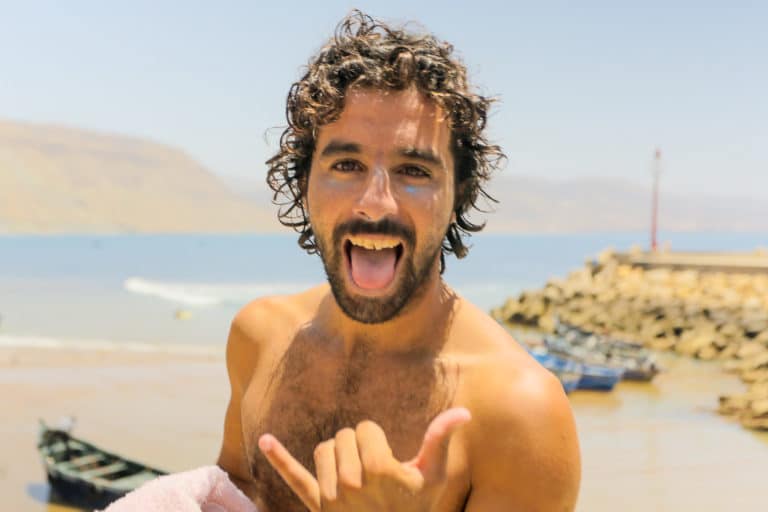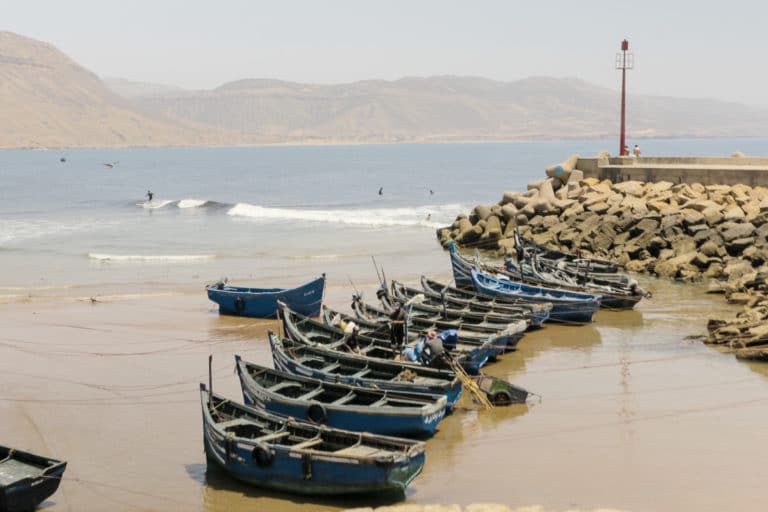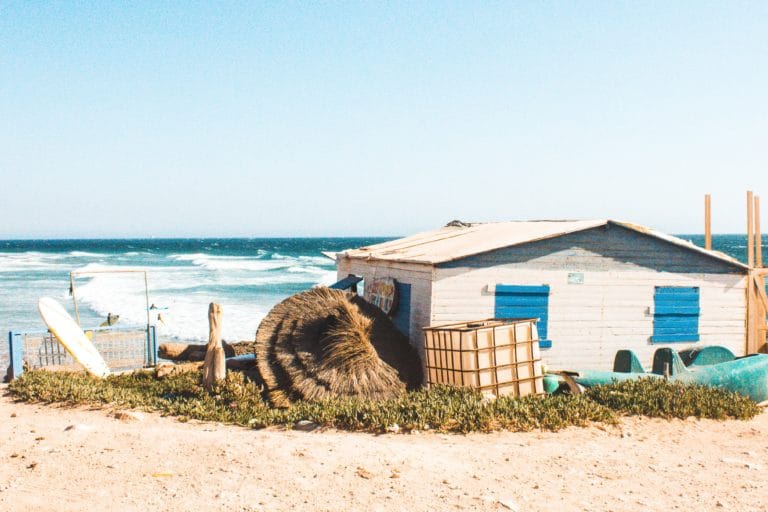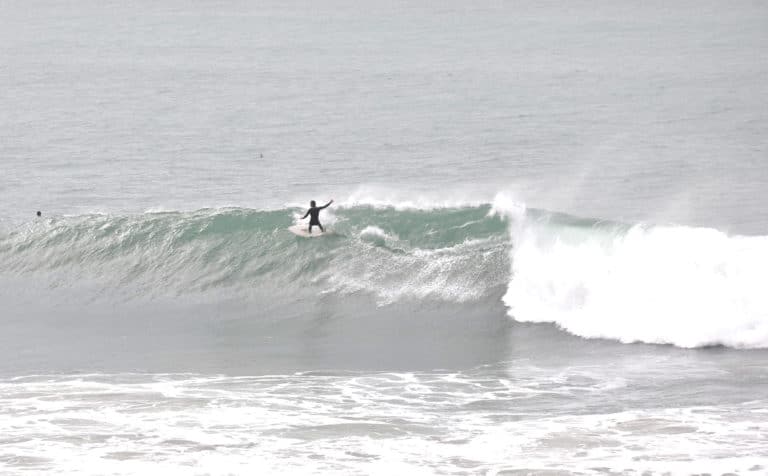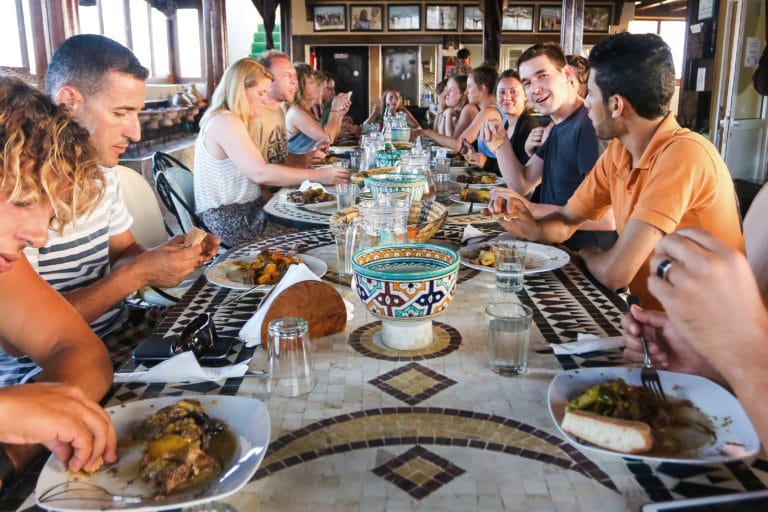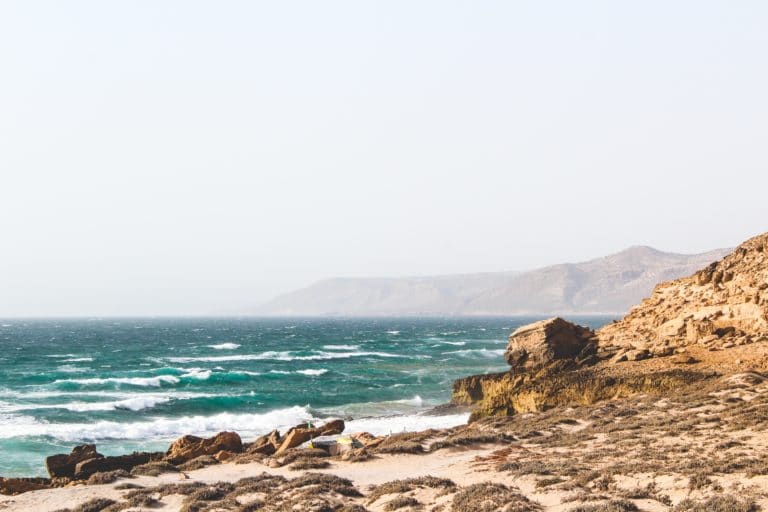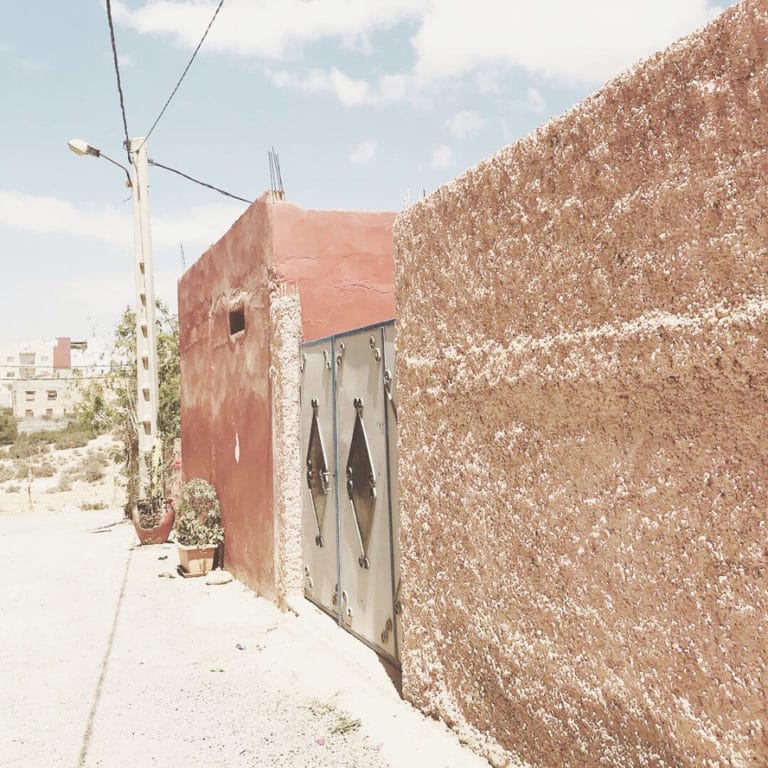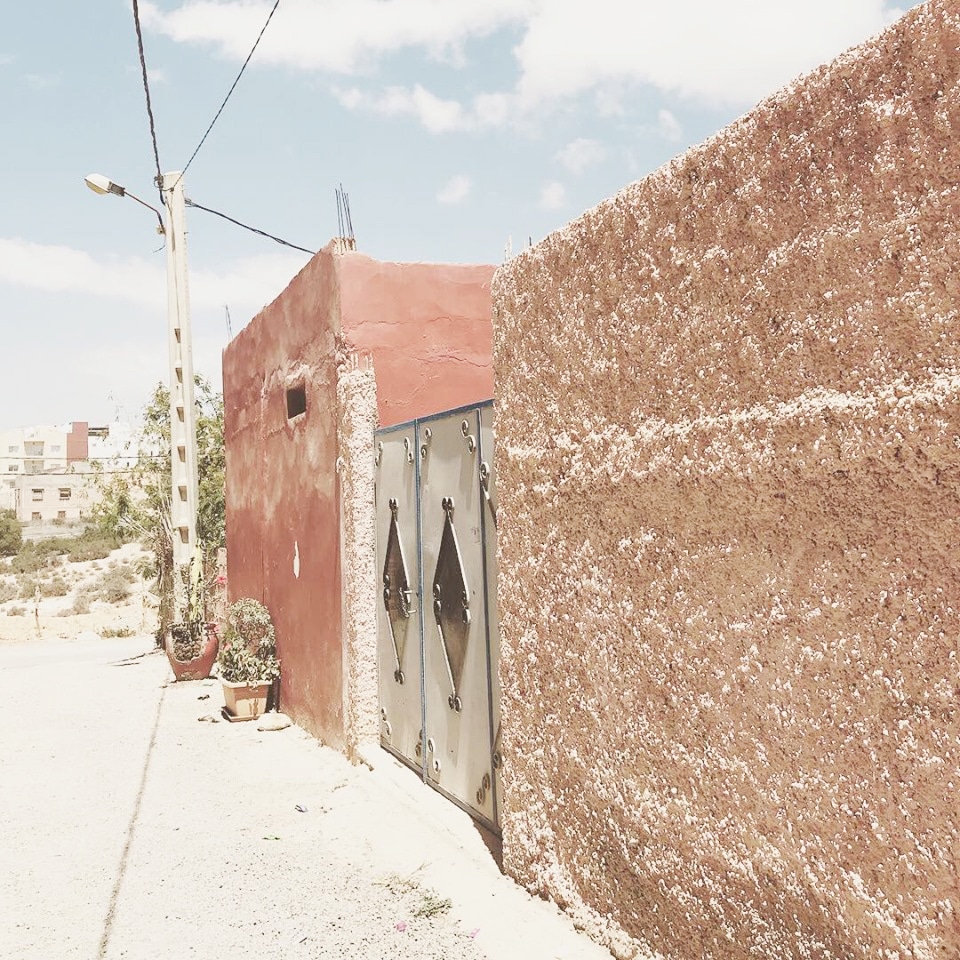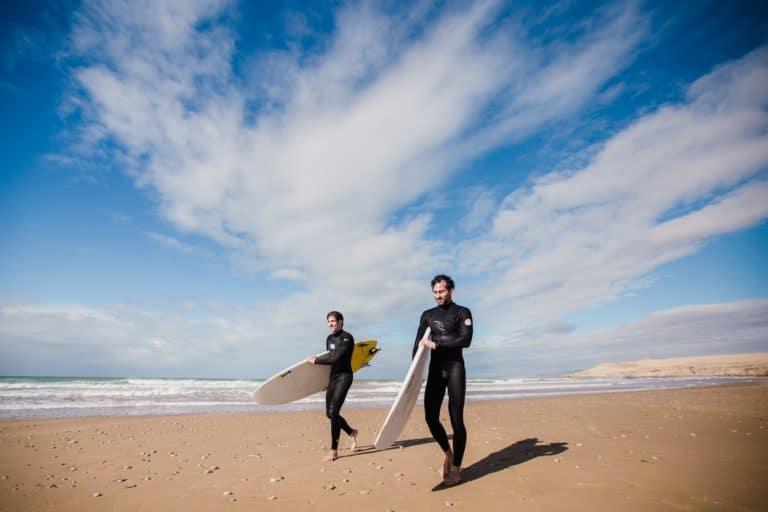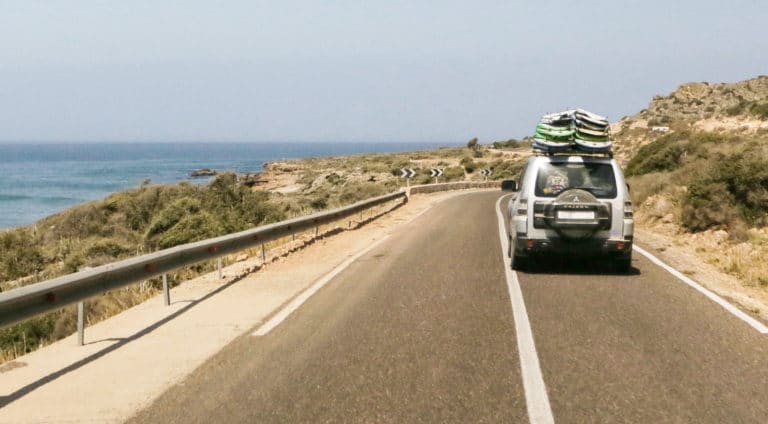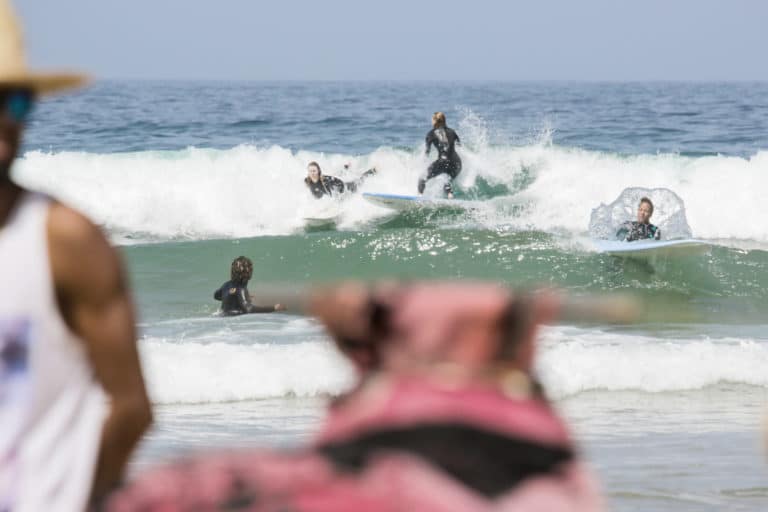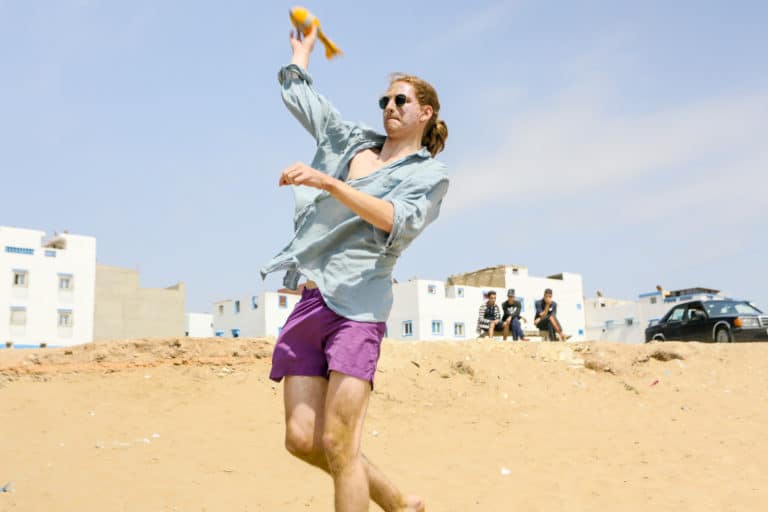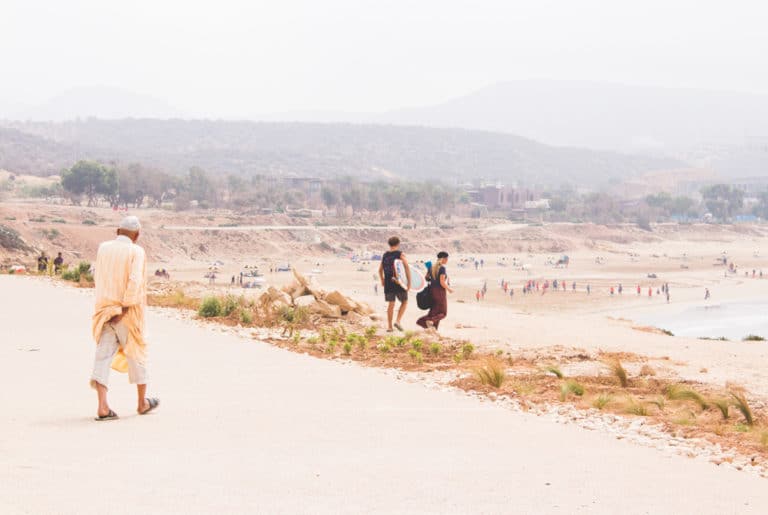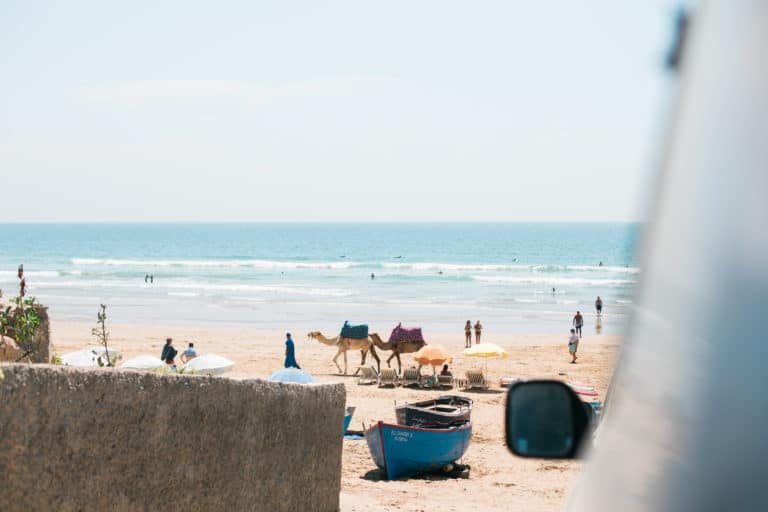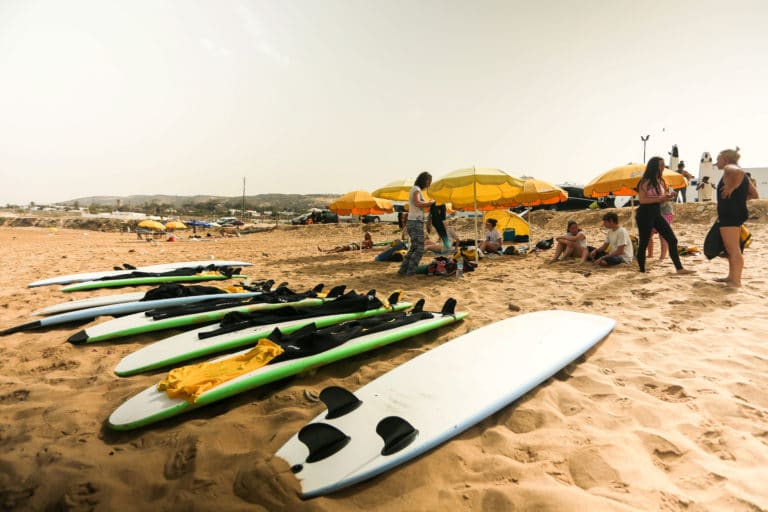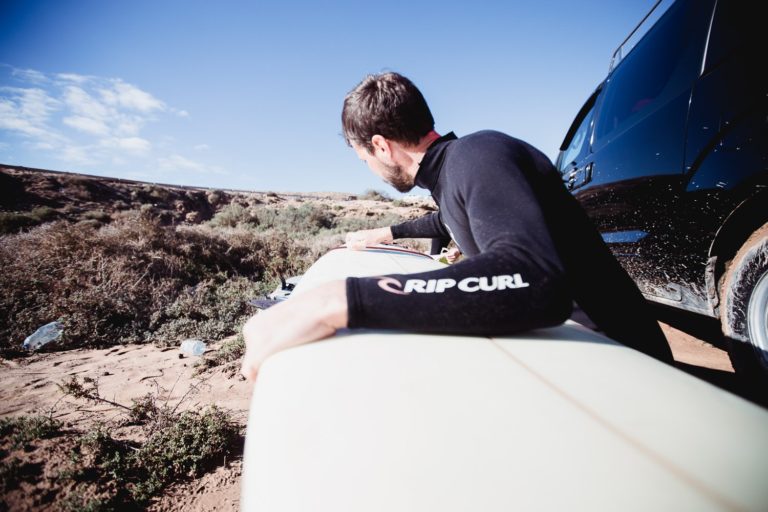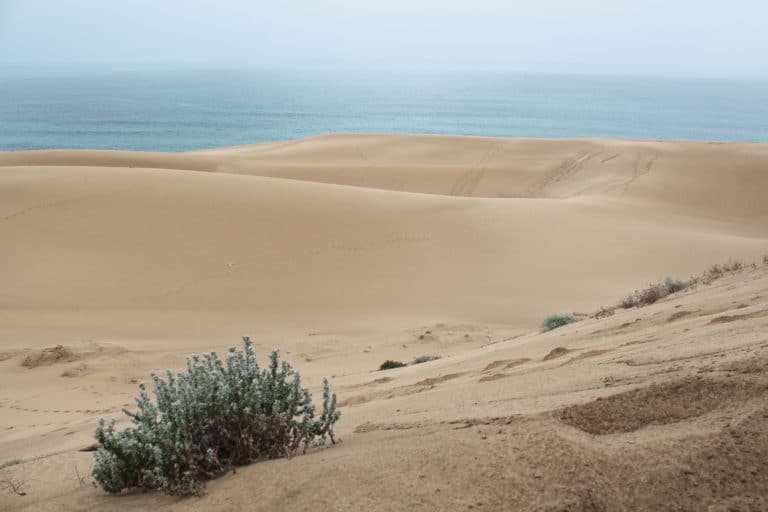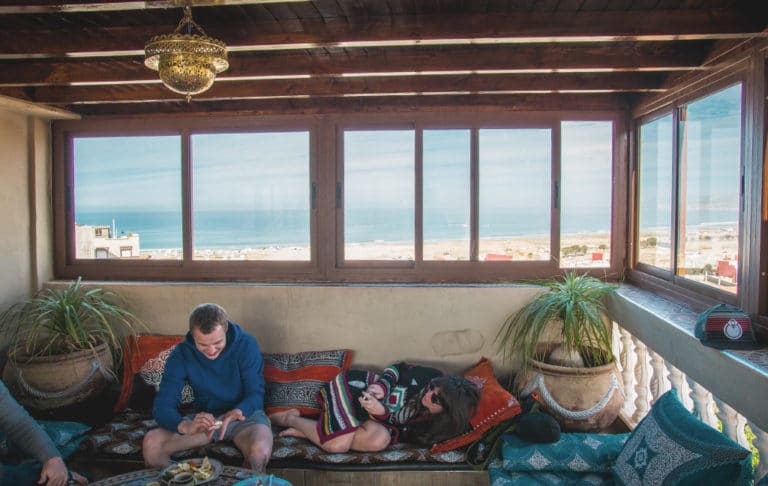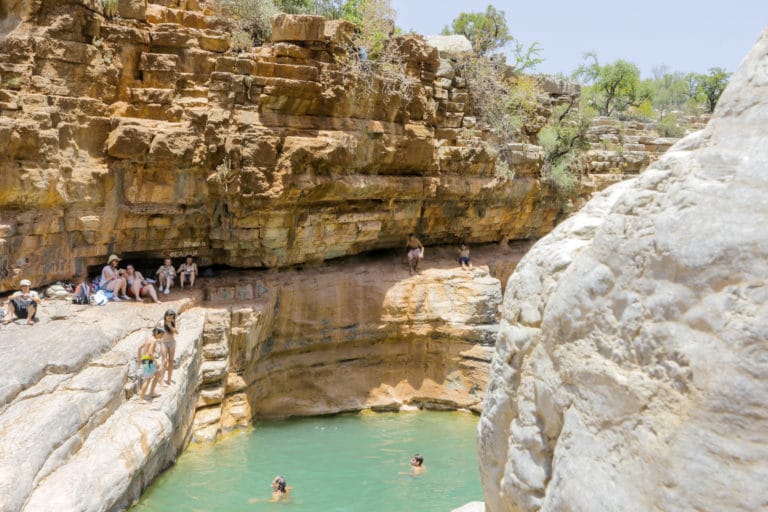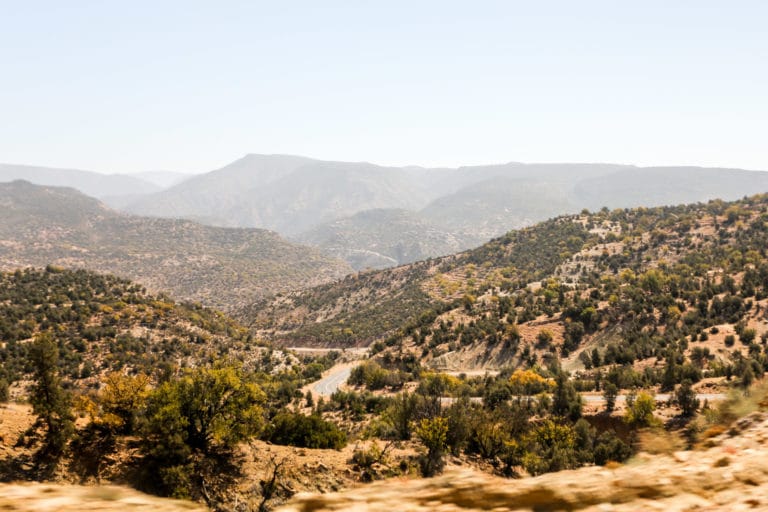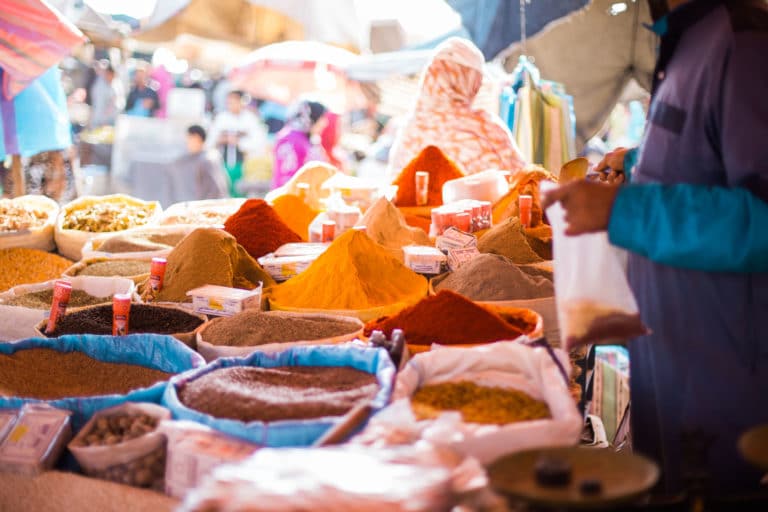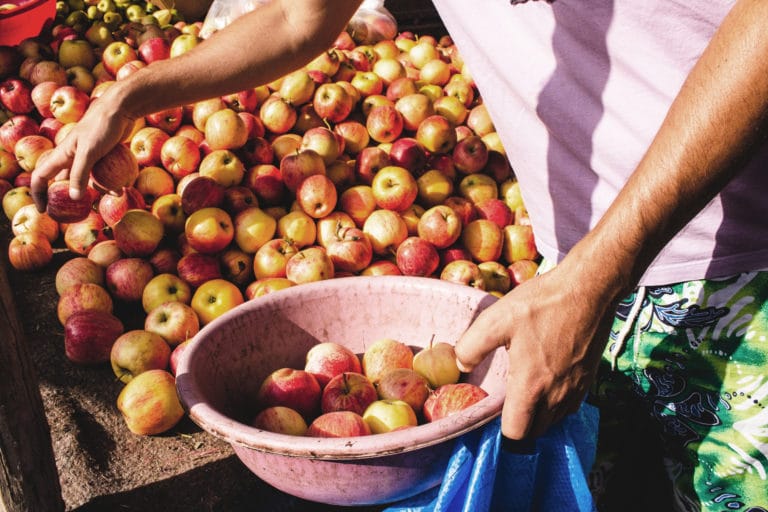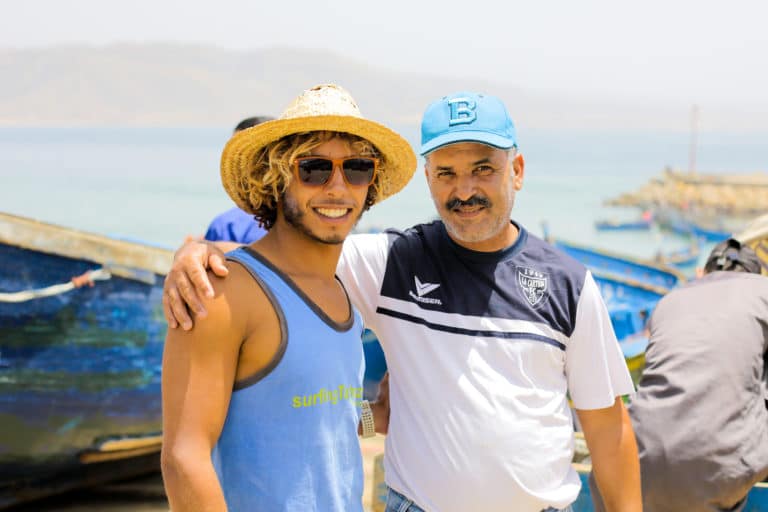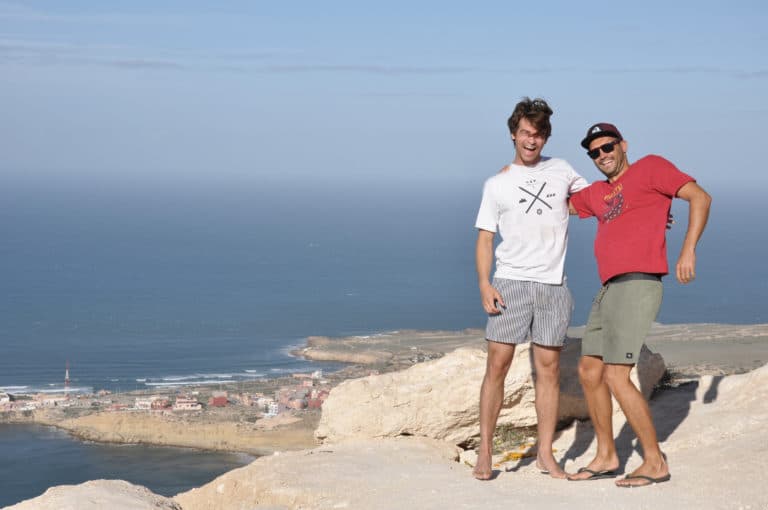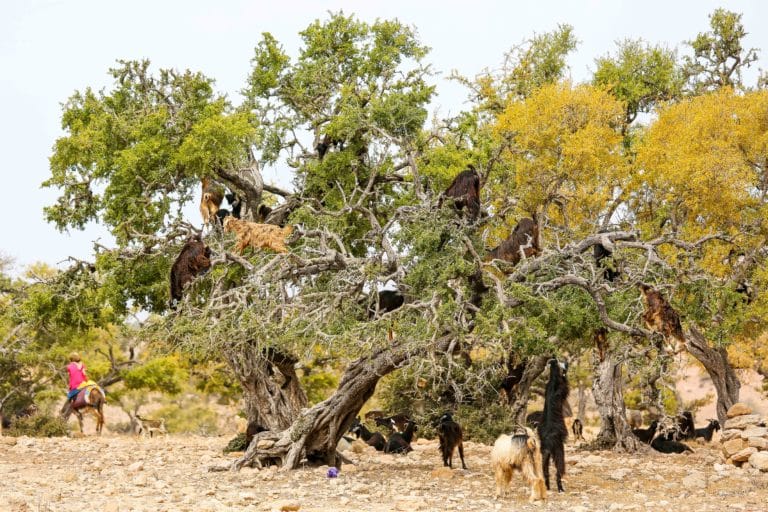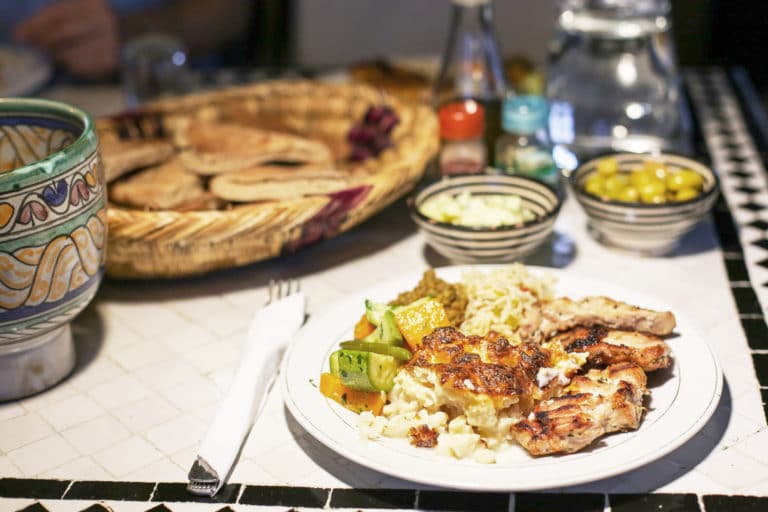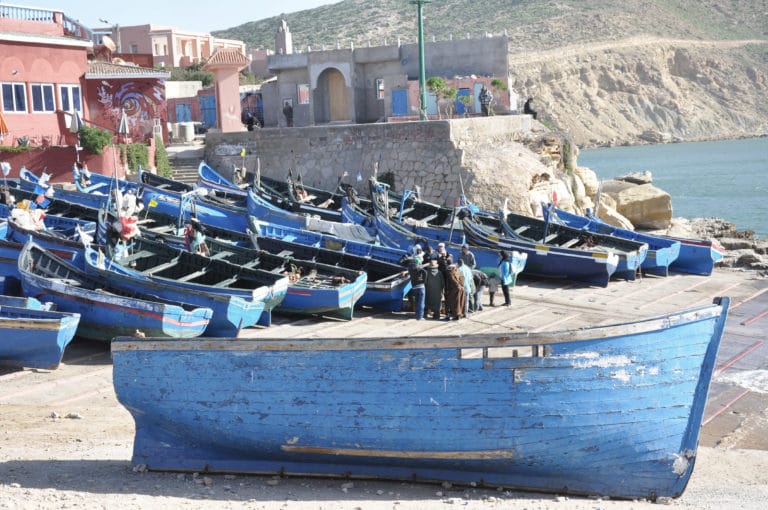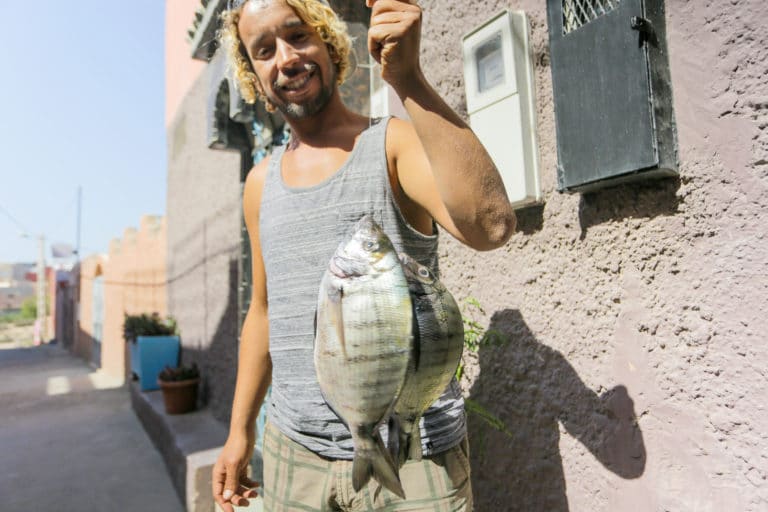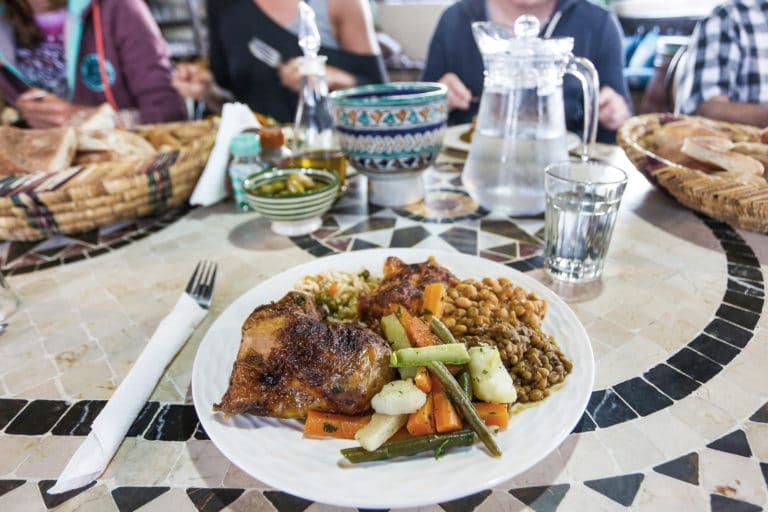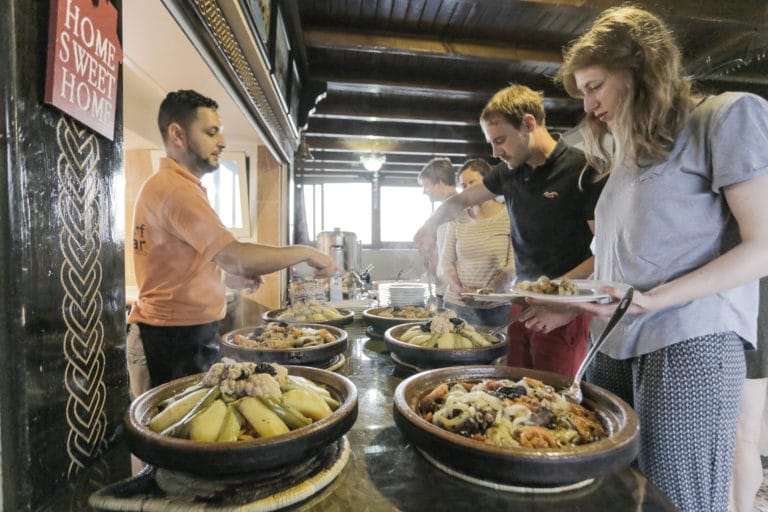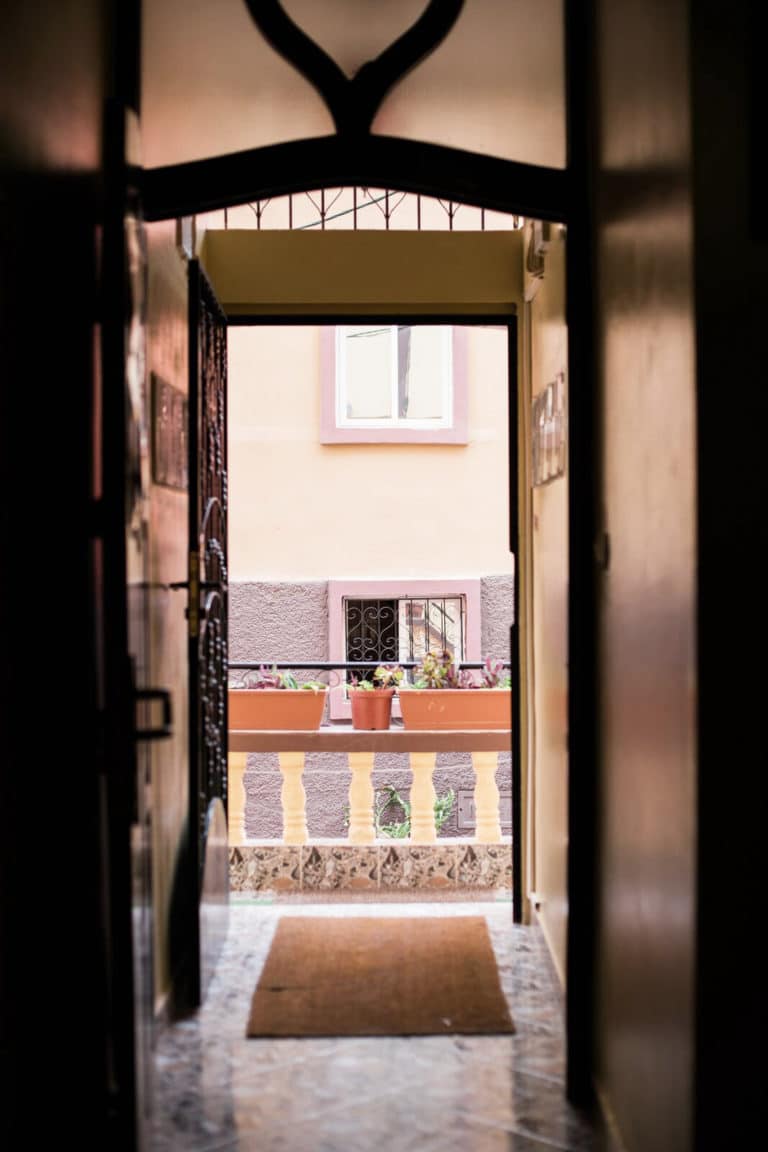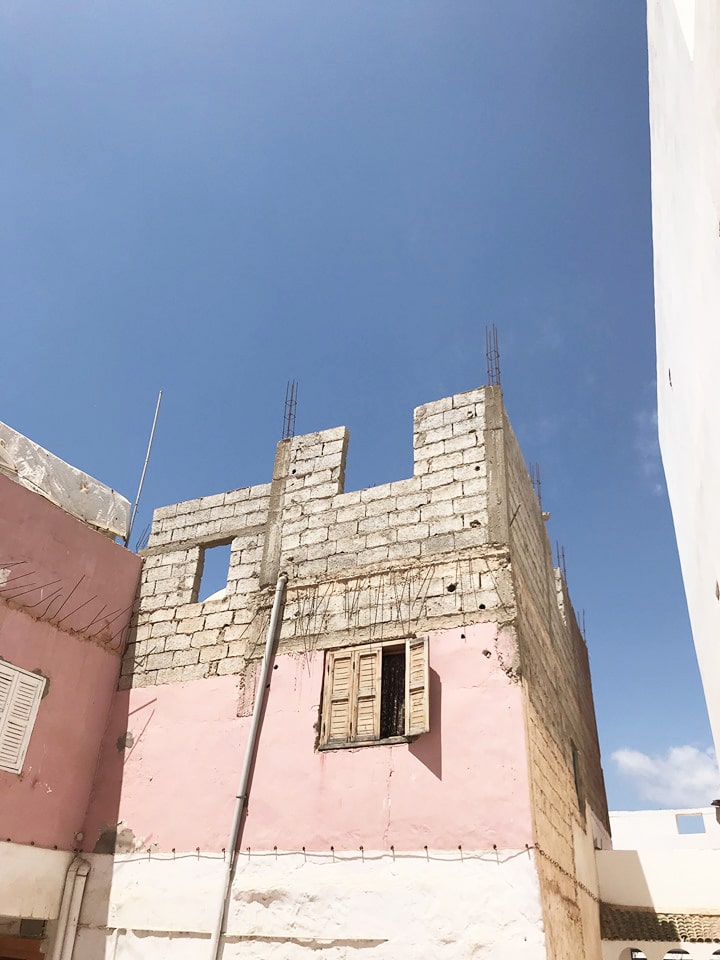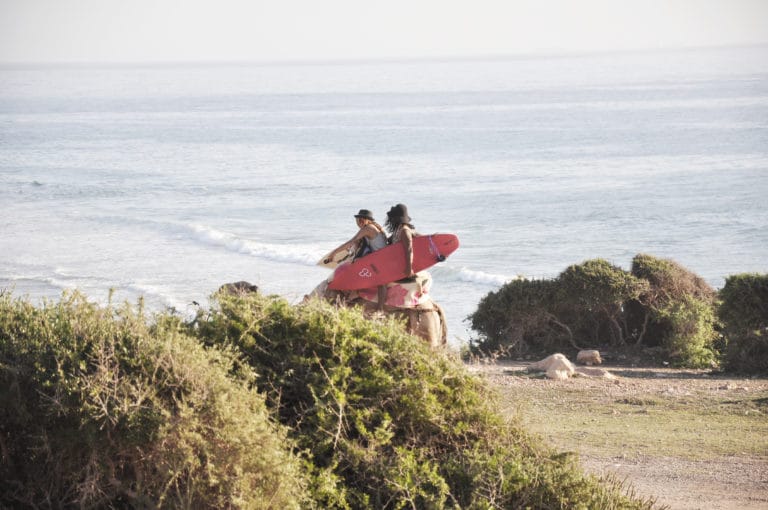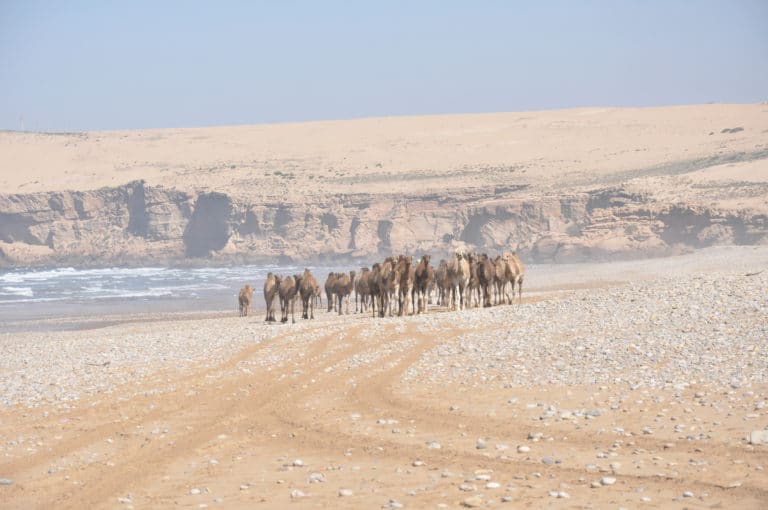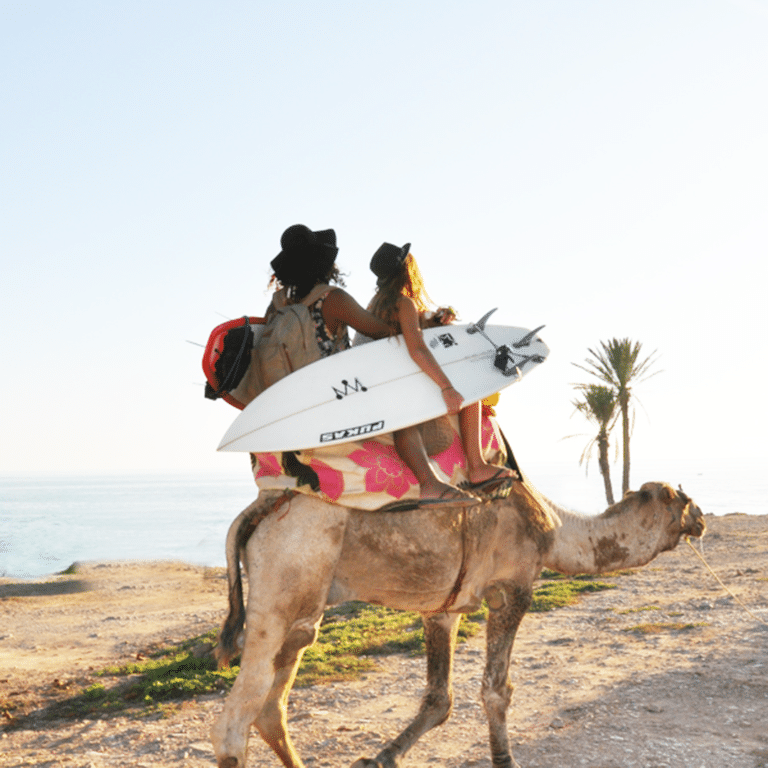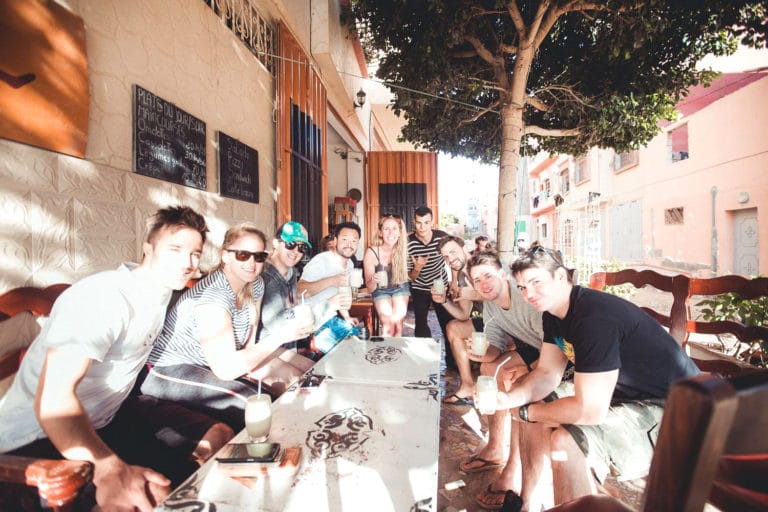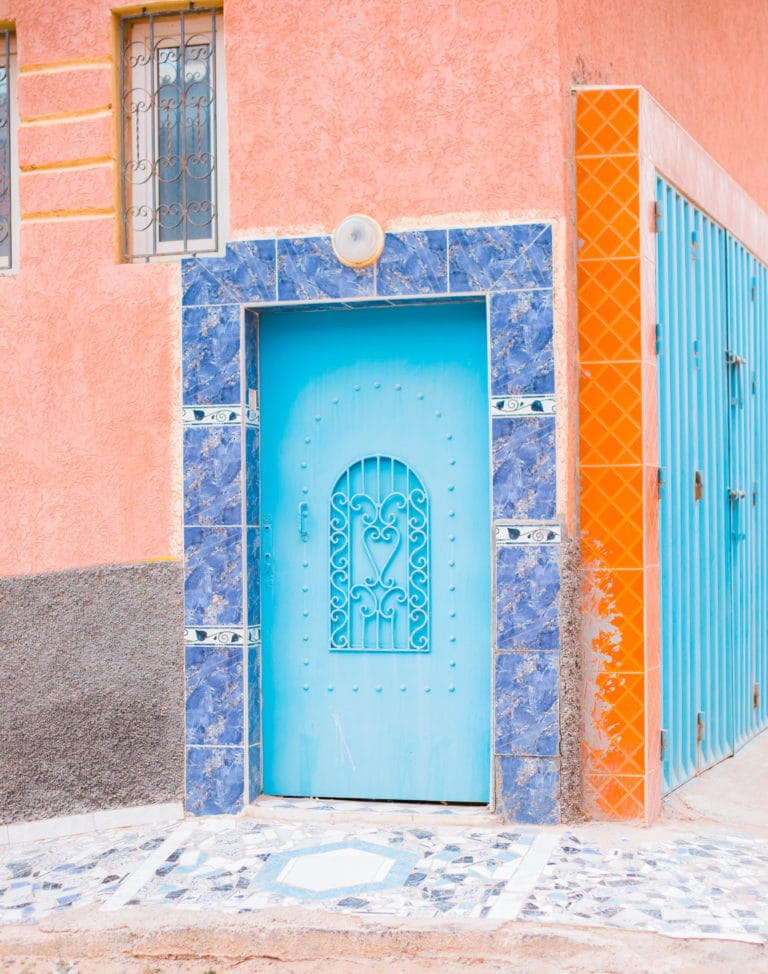 Location and accommodation
Our surf camp is located in the south of Morocco in the city of Tamraght, which is a 10 minute walk from the city of Taghazout. Tamraght is located right next to the Atlantic Ocean and makes the place an optimal place for surfing. The area has 17 available surfing spots. There are both beginners and intermediate places within walking distance of the camp.
Although Tamraght is a small town, there are supermarkets, cafes and restaurants and not least a super cozy local Moroccan atmosphere. In the evening, guests can enjoy the camp's most amazing roof terrace overlooking the water and the day's playground. The togetherness is unique in the camp, it's like a big family – therefore you can easily travel alone, because there will always be like-minded surf "crazy" like yourself.
Accommodation:
In total, we have two types of rooms on our surf camp. We have rooms with single bed or double bed. Each room is located in a separate section with a different room, a kitchen and a bathroom. ie that the bathrooms are shared by two rooms.