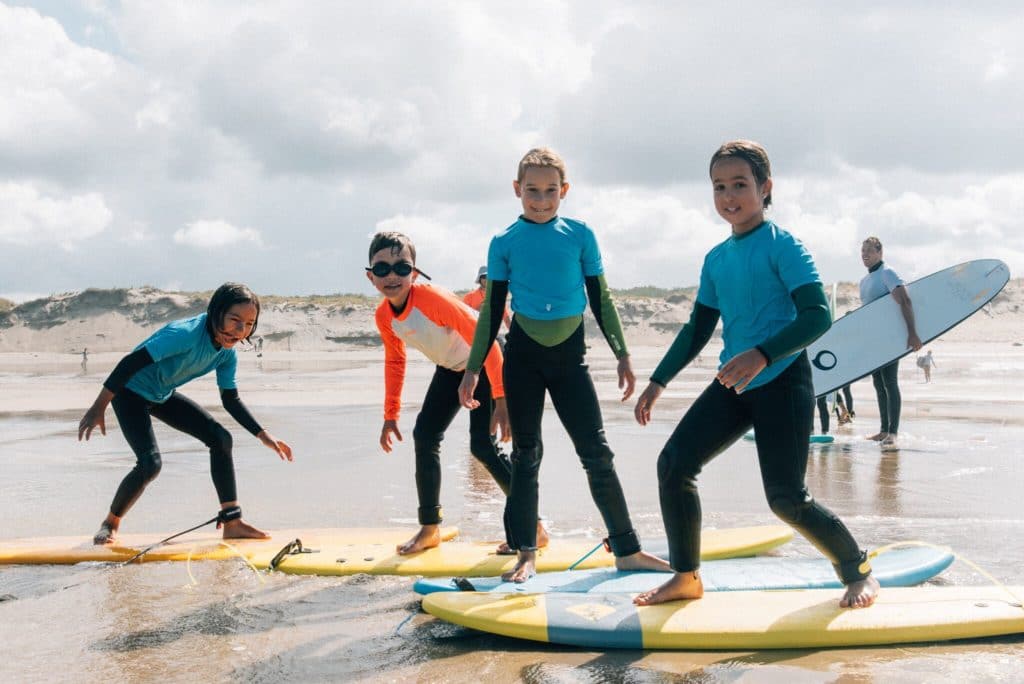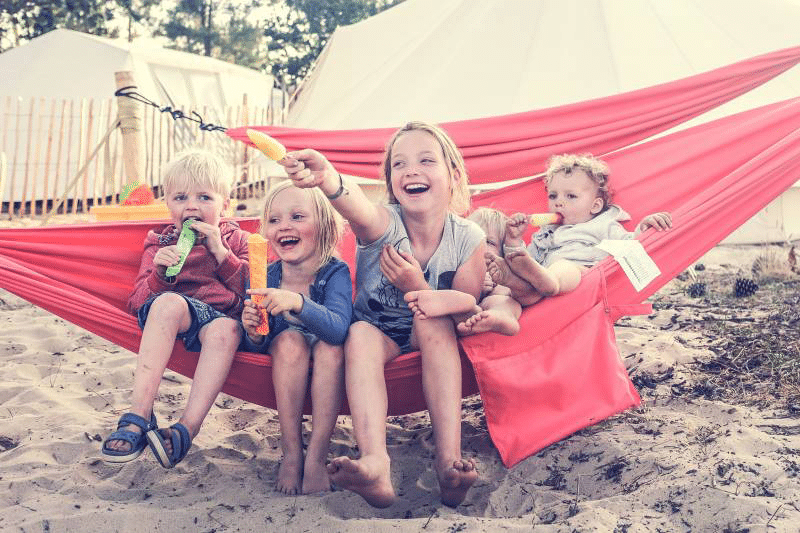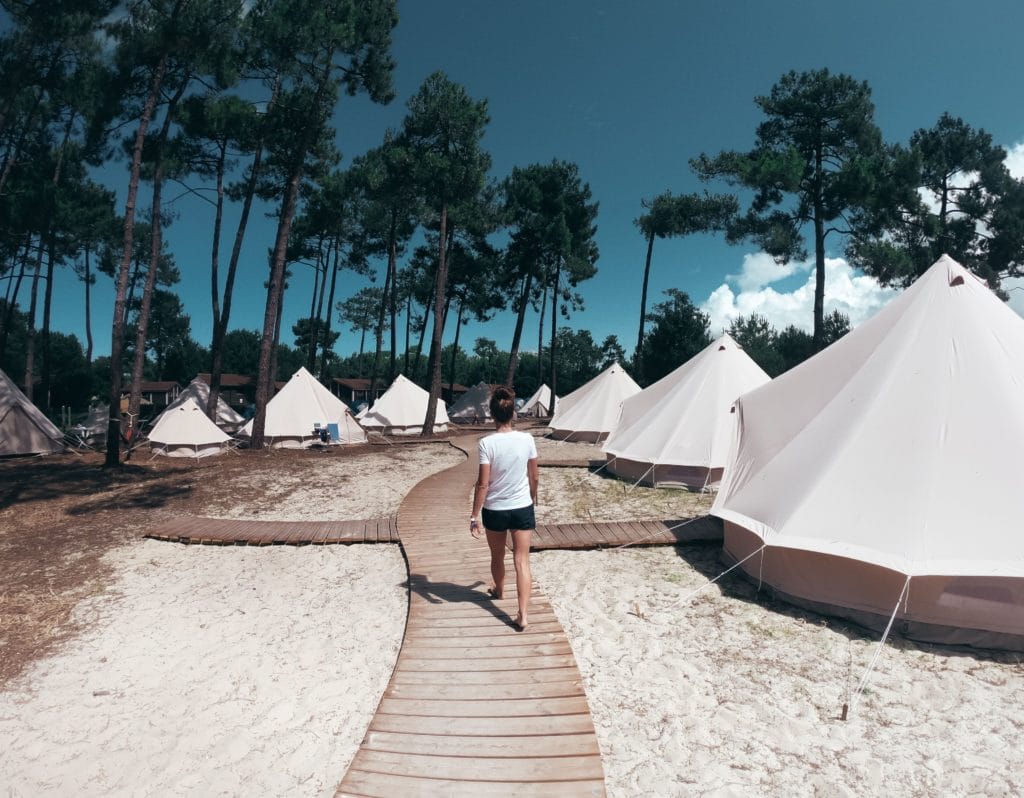 Family Surf Camp | Montalivet | France
Join us on our nice family surf camp in France, enjoy surf, many activities and fun experiences with the whole family.
Book now
Travel with us to Montalivet in France and combine warmth, cosiness and not least surfing with the whole family. Enjoy the heat, the delicious local specialties while everything is taken care of throughout the week. There are many families who travel with us even though they have never surfed before.
The sandy beach is perfect, especially for children and beginners. At our family surf camp in France, we do everything we can to make the stay completely unique for the whole family. For us, surfing is not just a sport, it is a lifestyle that we want you and your family to enjoy and participate in.
We have therefore designed the stay so that it is as family-friendly as possible and so that everyone gets as much out of it. stay as long as possible, whether you are a child or an adult. For all children from 2-6 years we have a surf kindergarten, so parents can surf at the same time, relax on the beach, practice yoga, go for a run or enjoy some free time together without your beloved children.
Our surf camp is something very special and we believe that it is the way we live, that makes our surf community even stronger. Whether the kids fall in love with surfing or not, there are so many other activities at the camp and lots of new friends to get!
Read more…
Enjoy surf, many activities and fun experiences
Our family surf camp is located near Bordeaux and San Sebastian in the Basque Country in southwestern France. Geographically, the surf camp is located at the beginning of a coniferous forest just 700 meters from the beach – the coniferous forest provides a good opportunity for shade in the middle of the day and protection from the wind.
We really appreciate living close to nature and have equipped ourselves with modern tipi tents. In addition to surfing during the week we have arranged children's movie night, karaoke, water slide, beach fun and a lot of other activities. Our surf camp can be something very special and we believe that it is the way we live that makes our surf community even stronger. Whether the kids get caught up in surfing or not, they will definitely have a great experience and meet many new friends.
As a starting point, we recommend that you must be at least 7 years old to be able to participate in surfing lessons.
The trip to the family's surf camp | Montalivet | France
Transport to and from our family surf camps is not included in the price, but the journey there is fortunately relatively easy.
Air travel
If you choose to fly here, there are several options. The best airports to fly to are: Bordeaux, Nantes, Biarritz or San Sebastian.
From the airport you can either rent a car, book a transfer (only from Bordeaux) or take the bus the last part of the way. You can also choose to fly to Lyon or Paris and from there take the express train to Bordeaux.
Airlines and search portals flying to Bordeaux, Nantes, Biarritz or San Sebastian:
We gladly assist you on your search for the best tickets – simply write to us at travel@dbpadventures.com or call +45 31 60 04 07.
Drive there yourself
There is plenty of parking, well in place.
The tours are based on a week from Saturday to Saturday.
7 nights in a comfy Tipi tent (must be added in the booking process: Normal Tipi 360 EUR & Double Tipi 560 EUR)
All meals, excluding Friday lunch + dinner*
4 x 5 hours childcare (for children 2-6 years)
Member of The Travel Guarantee Fund (Rejsegarantifonden)
Not included
Transport back and forth to the camp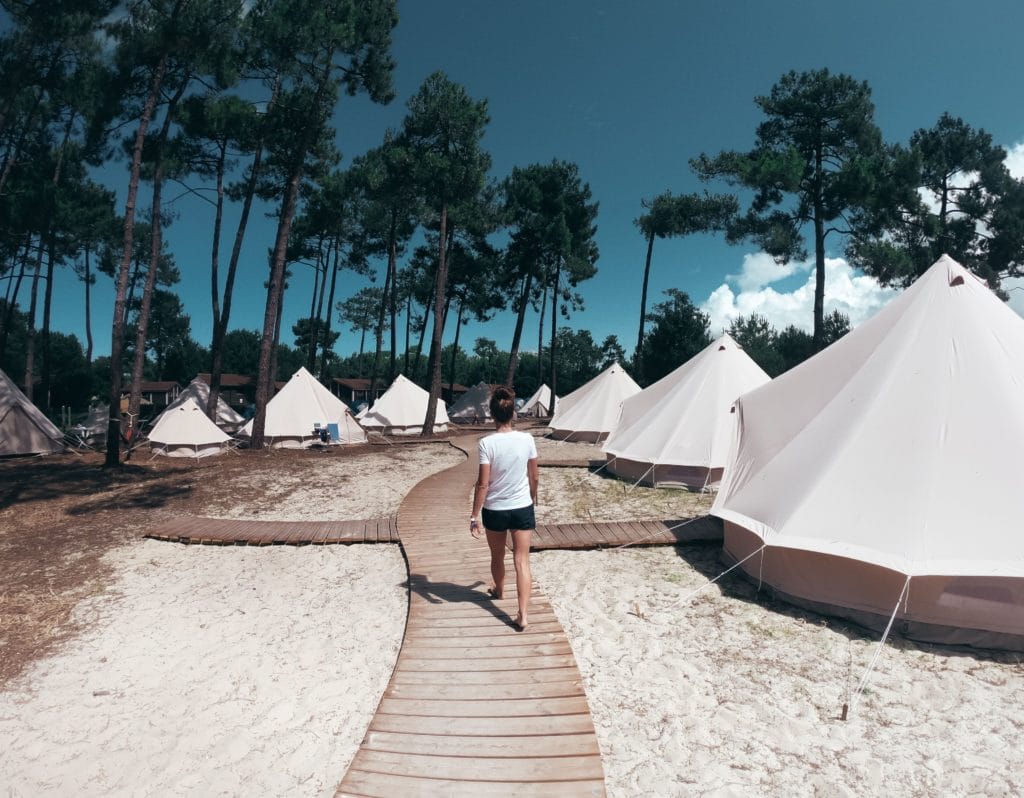 Vores familie surf camp imellem nåletræerne
Saturday – Arrival day:
You will arrive at the surf camp after 4:00pm, where our helpful staff will receive you. Relax on the beach or go to the beach, which is only 700 meters away from our camp. In the evening there is dinner and chill with the other families.
The days at the Surf Camp:
The day begins with a healthy delicious breakfast, after which you unpack and go down to the beach. On the beach, it's about surfing, surfing lessons, chill and everything else you can think of. Lunch is served at up at our surf camp.
Spend the afternoon exploring the many opportunities in the area, such as a market, visiting wineries, going to an adventure park, longboarding or taking another surfing trip. In the evening we have fun with food and possibly. A glass of wine from the many amazing vineyards in the area. You will sit so that you can hear and watch the children all the time while they play with each other.
Saturday – Departure day:
We start with our delicious breakfast before 10:00am. If time allows, you can take a quick surf ride. Then we say goodbye for this time.
Thank you for a fantastic trip, hope to see you all soon again!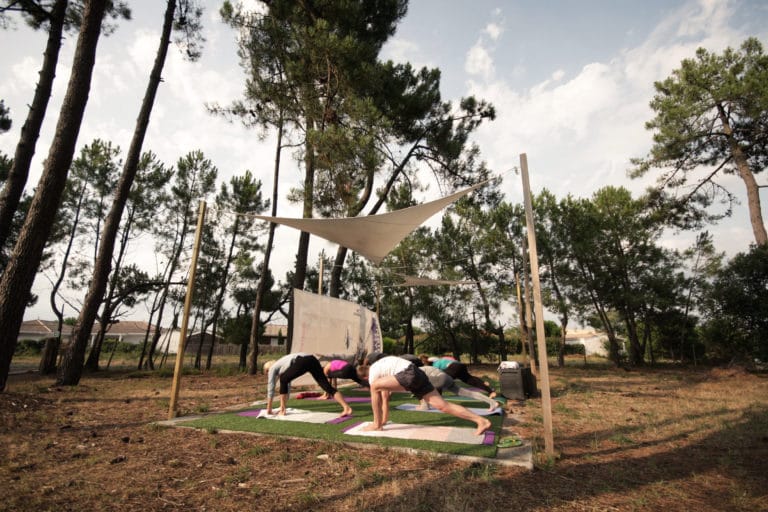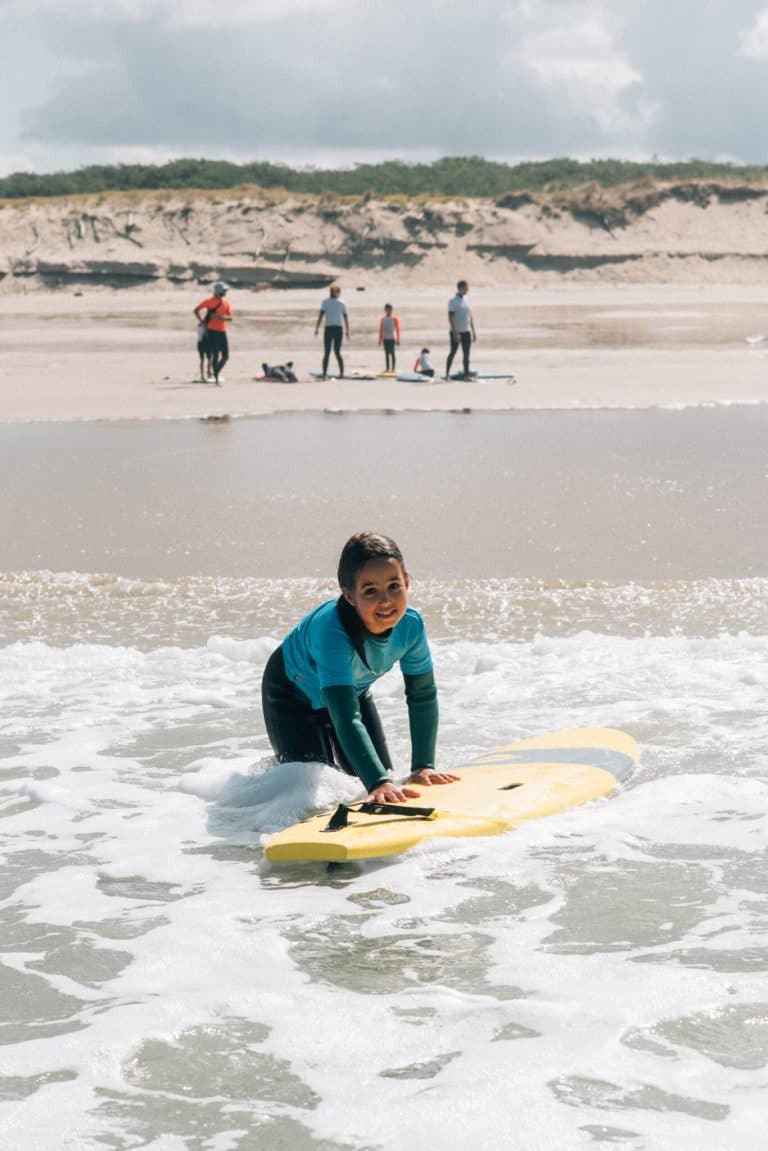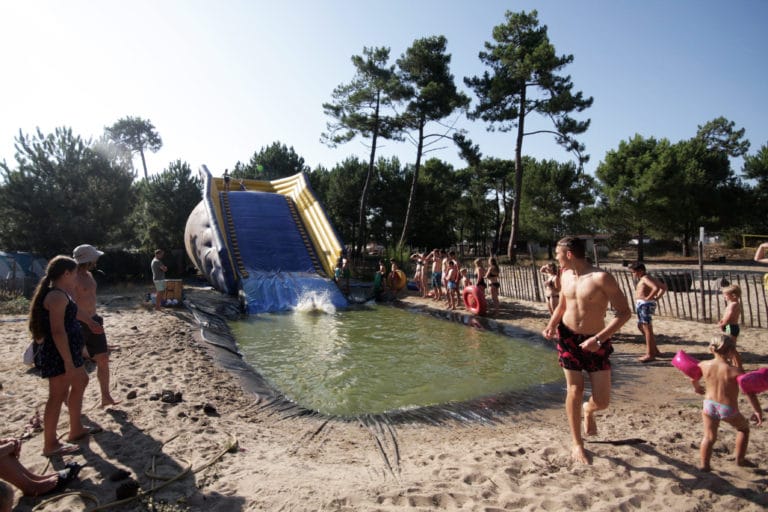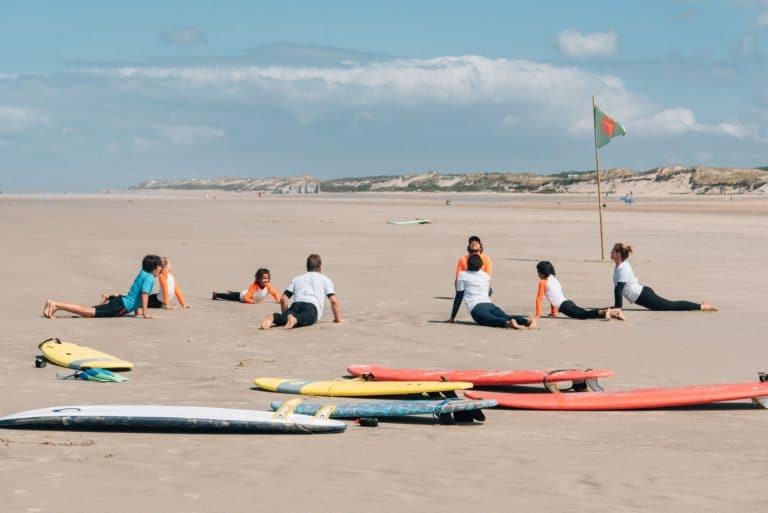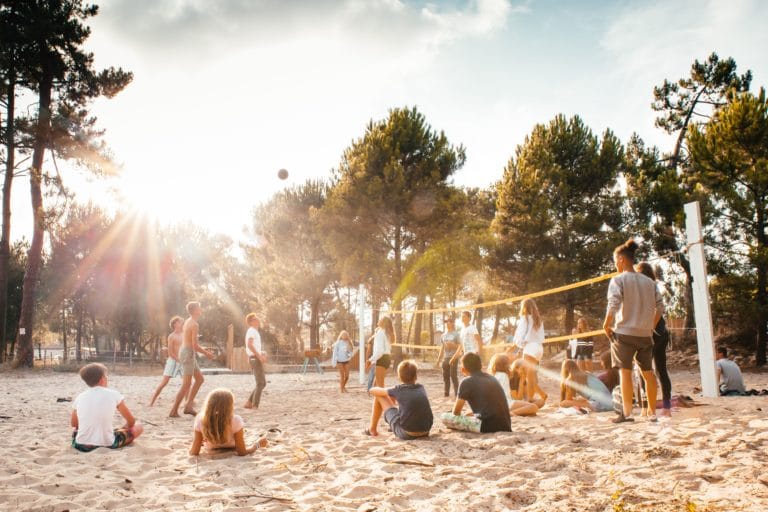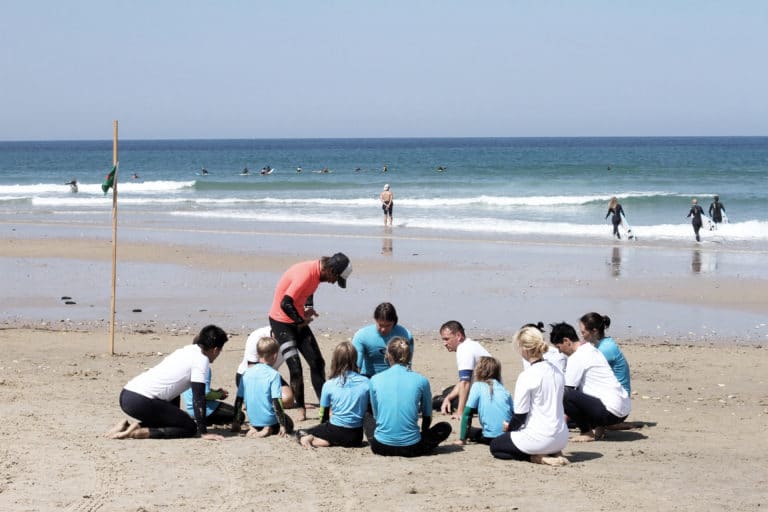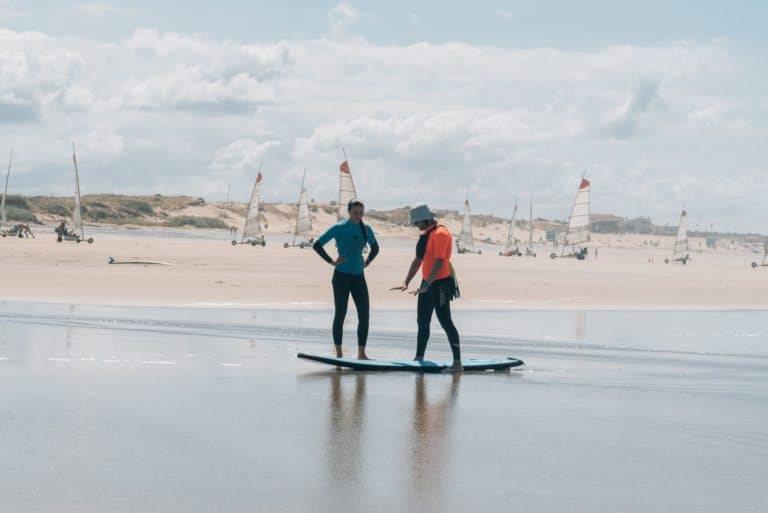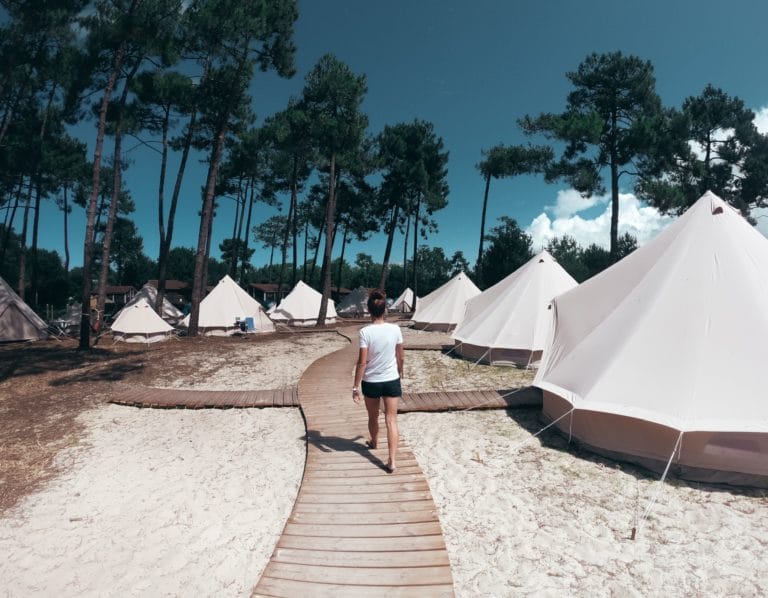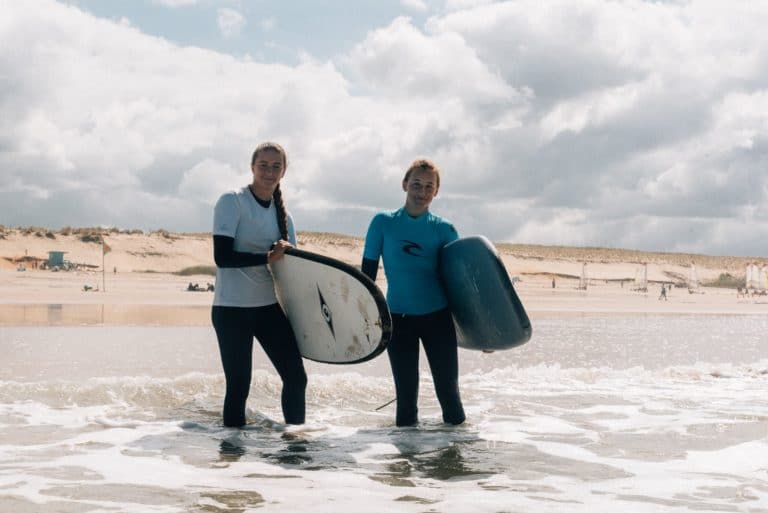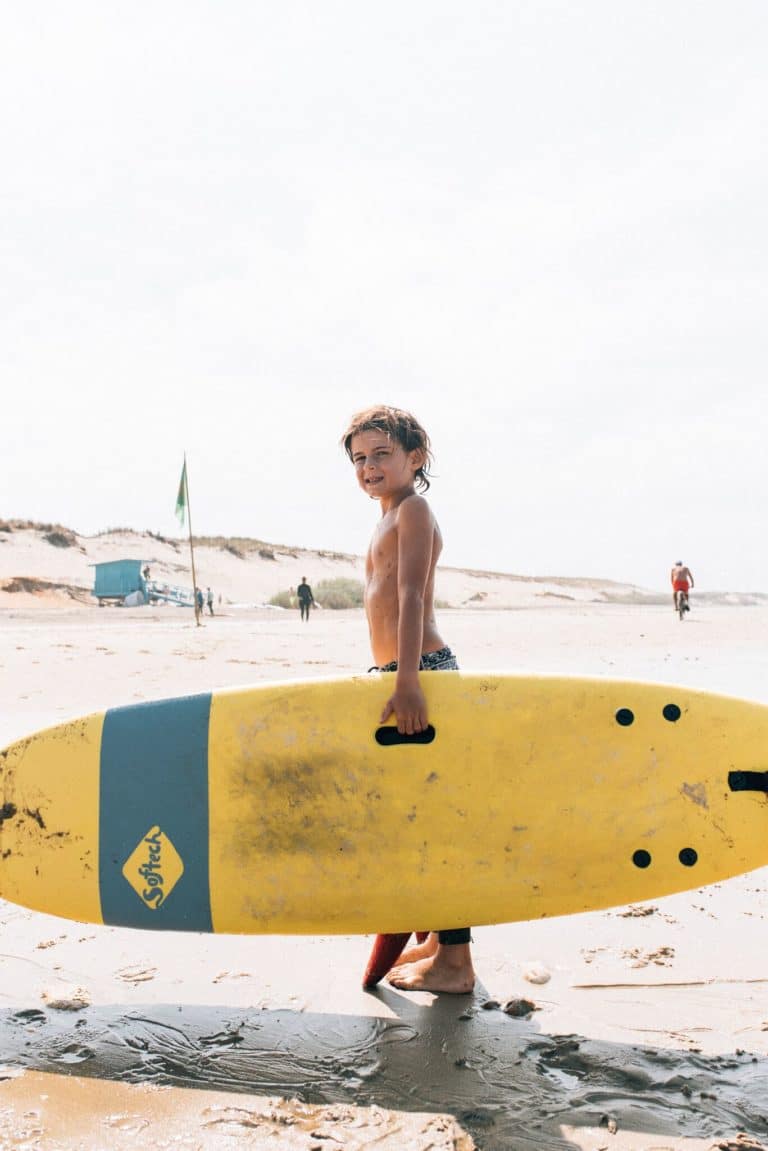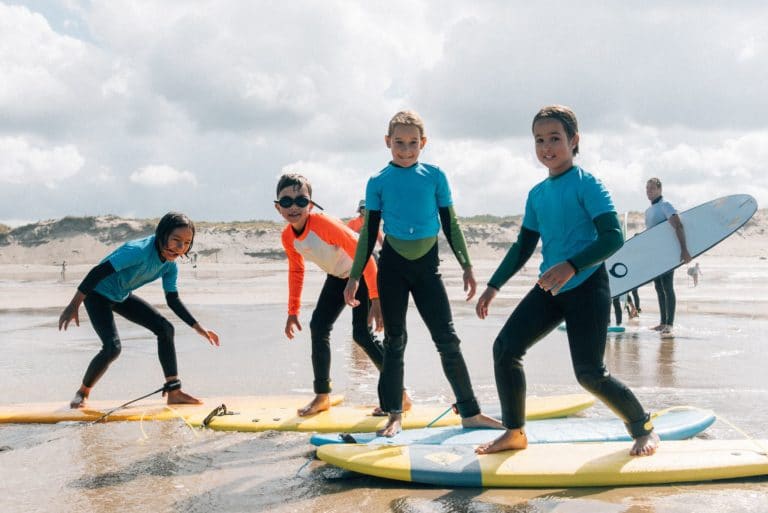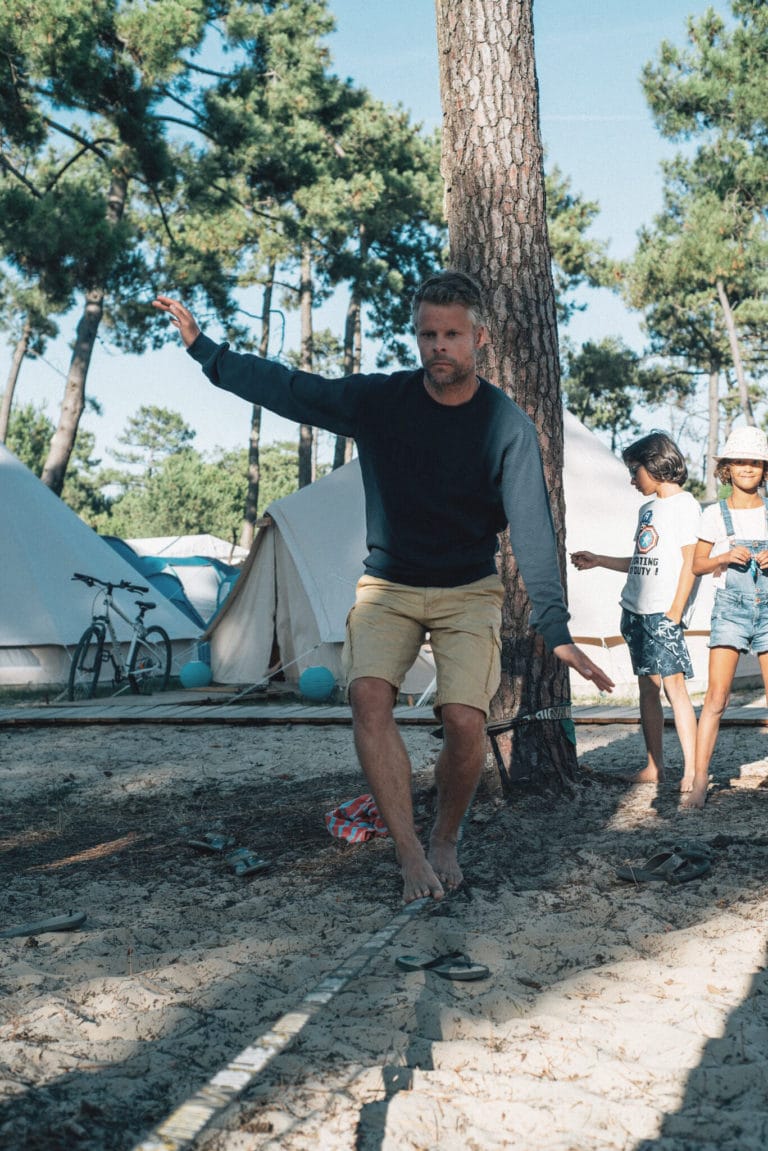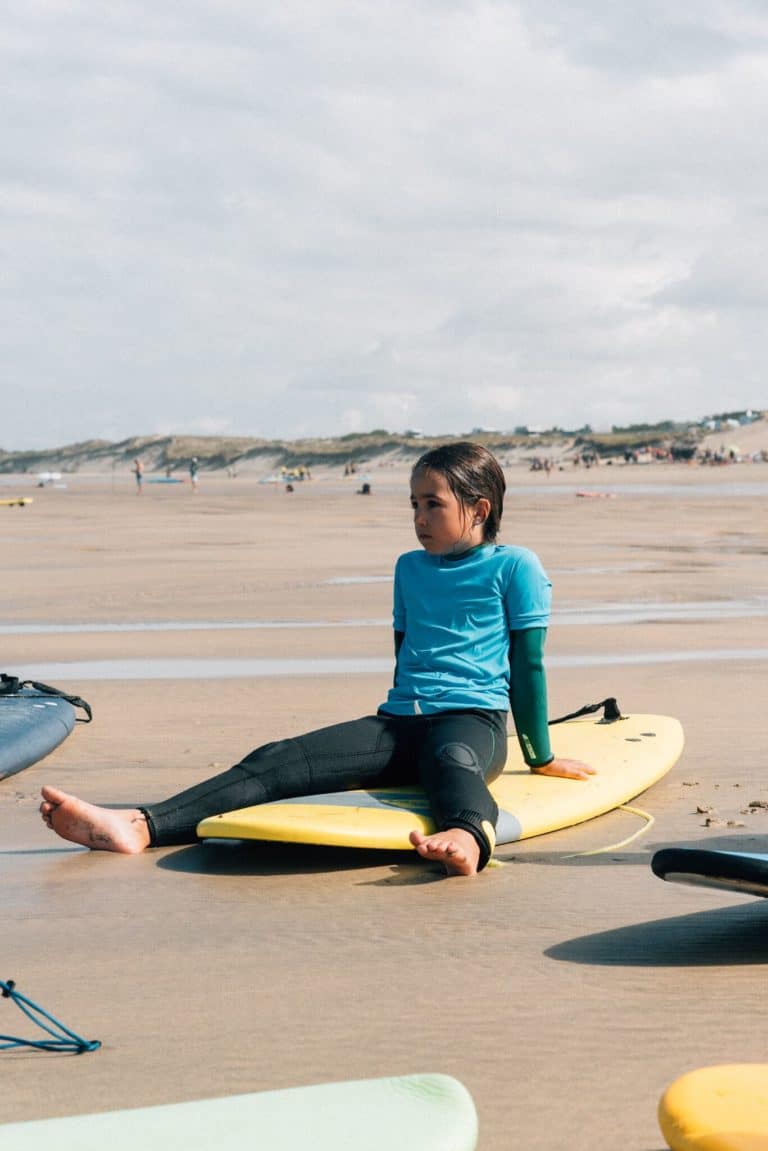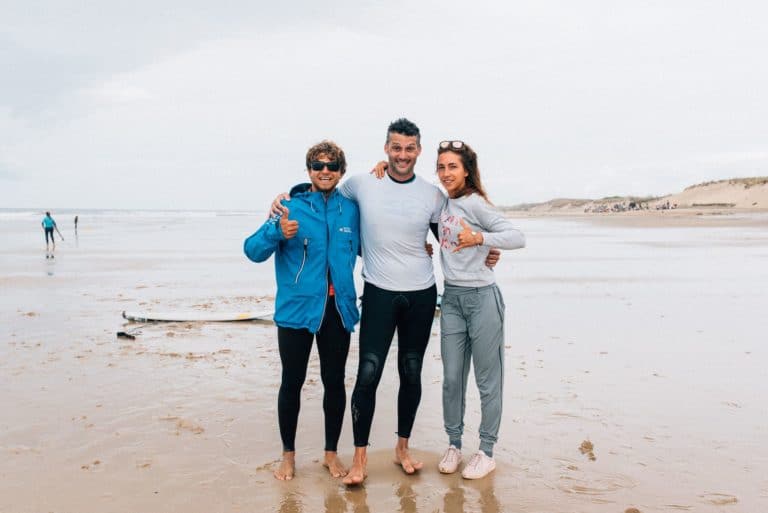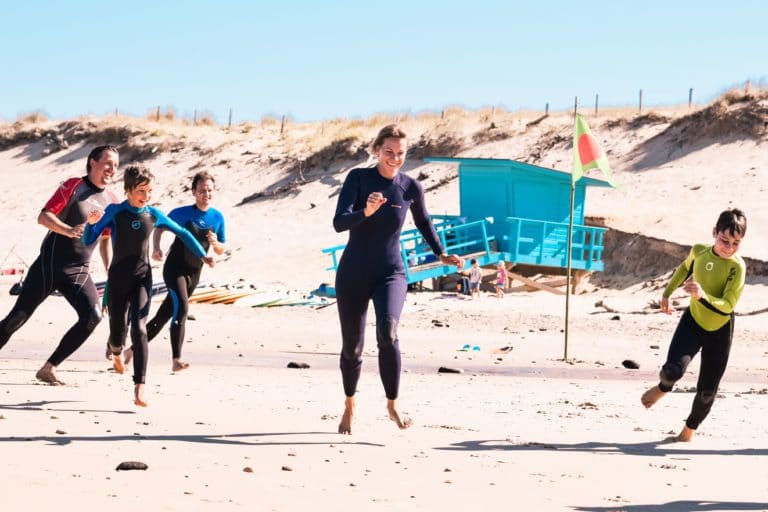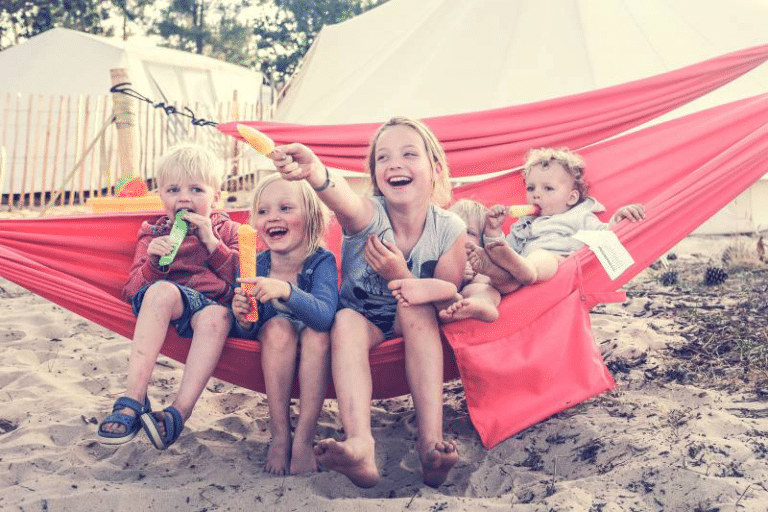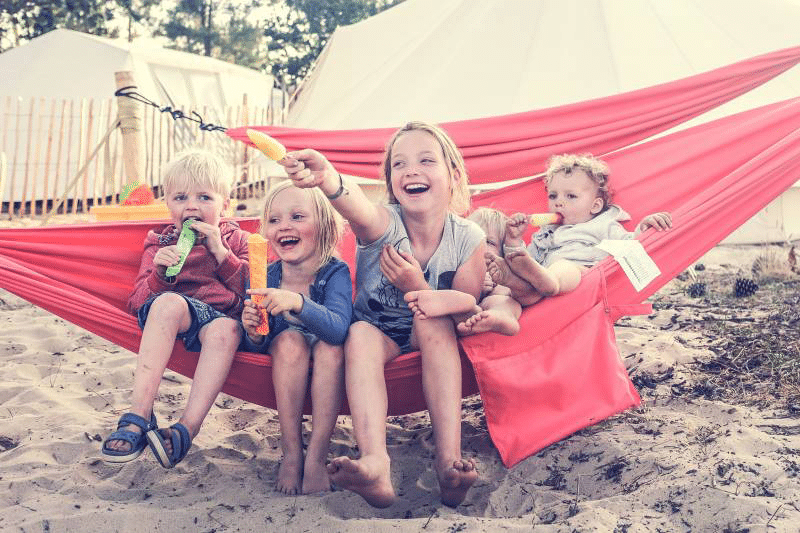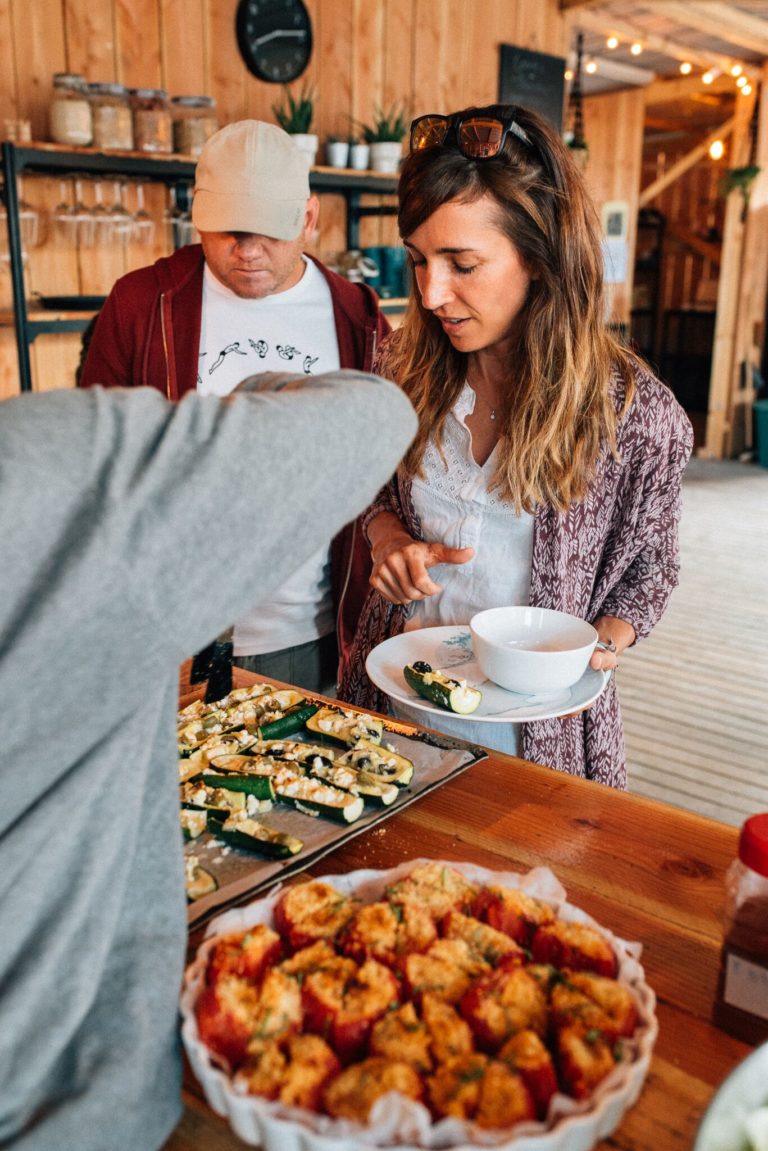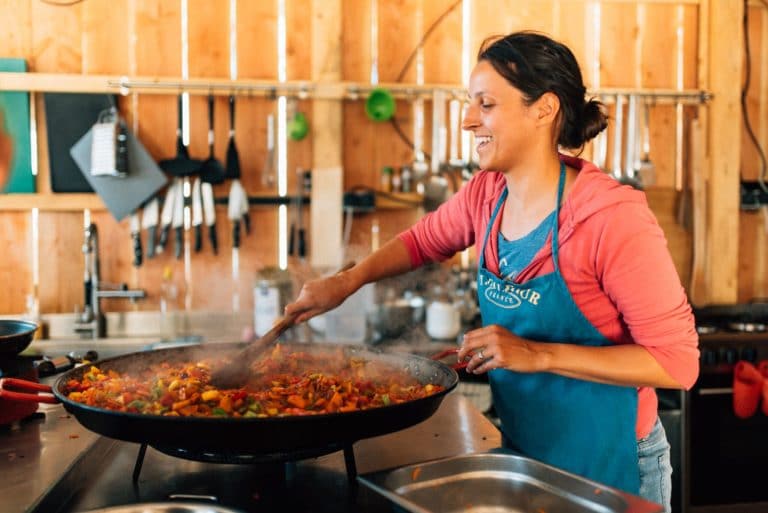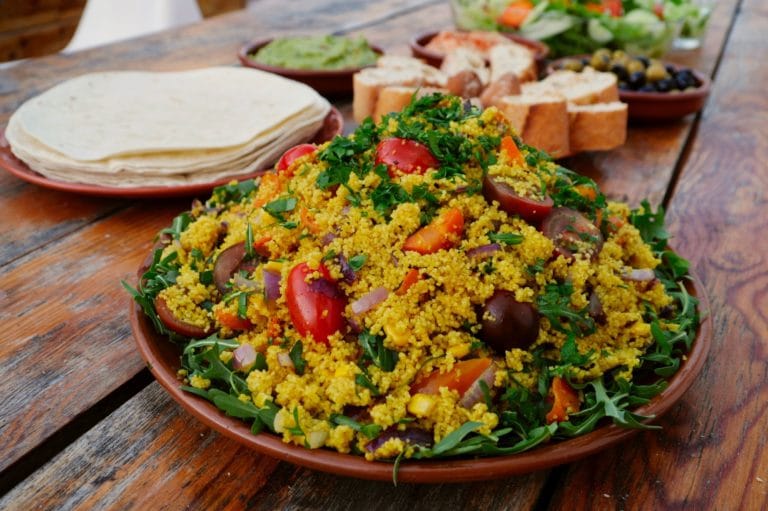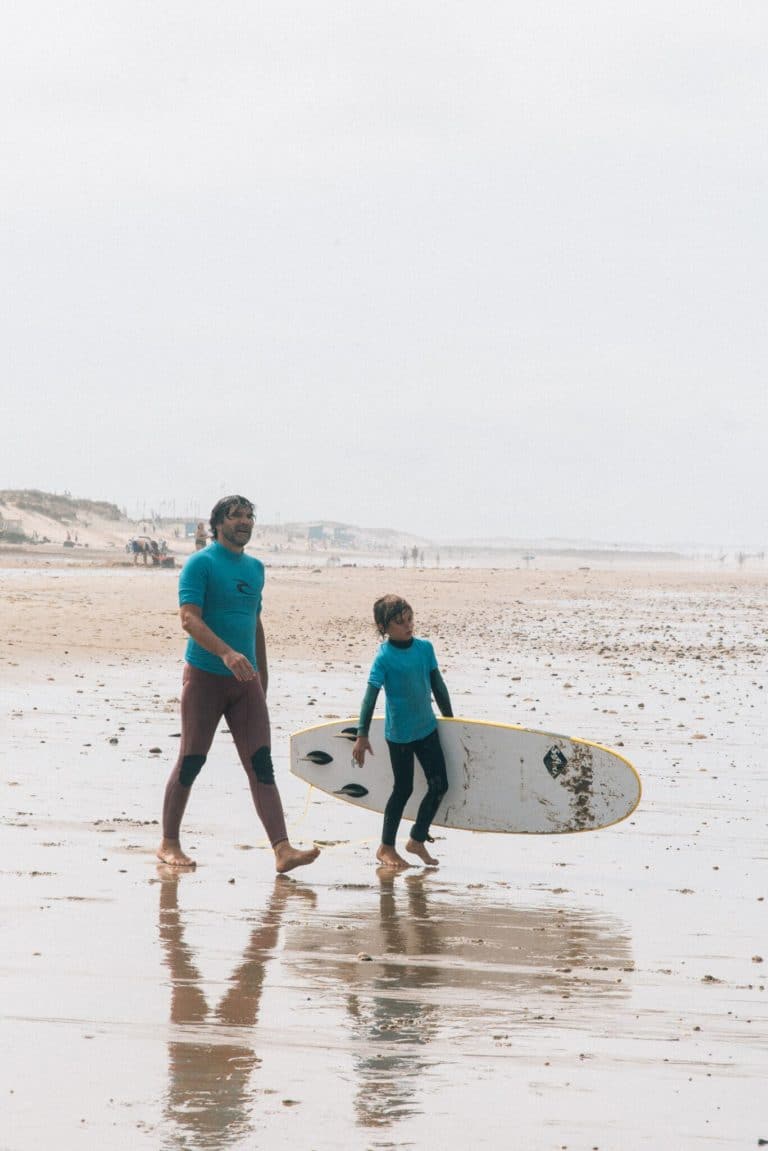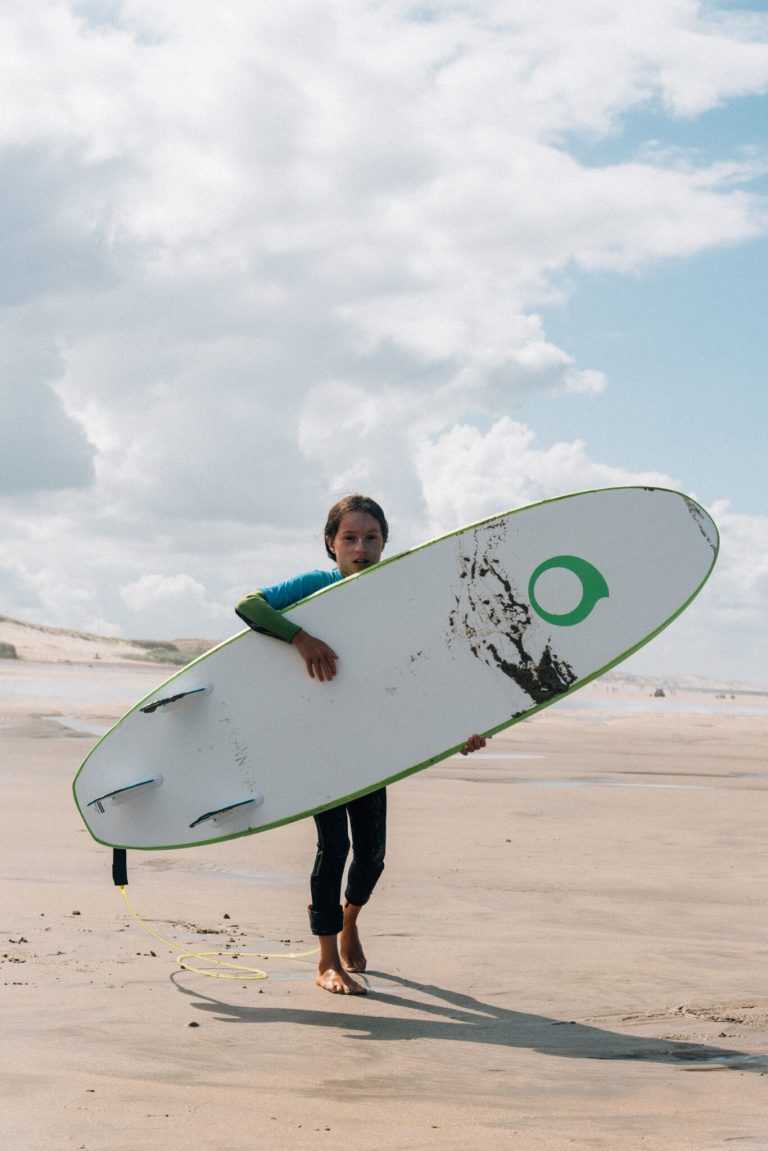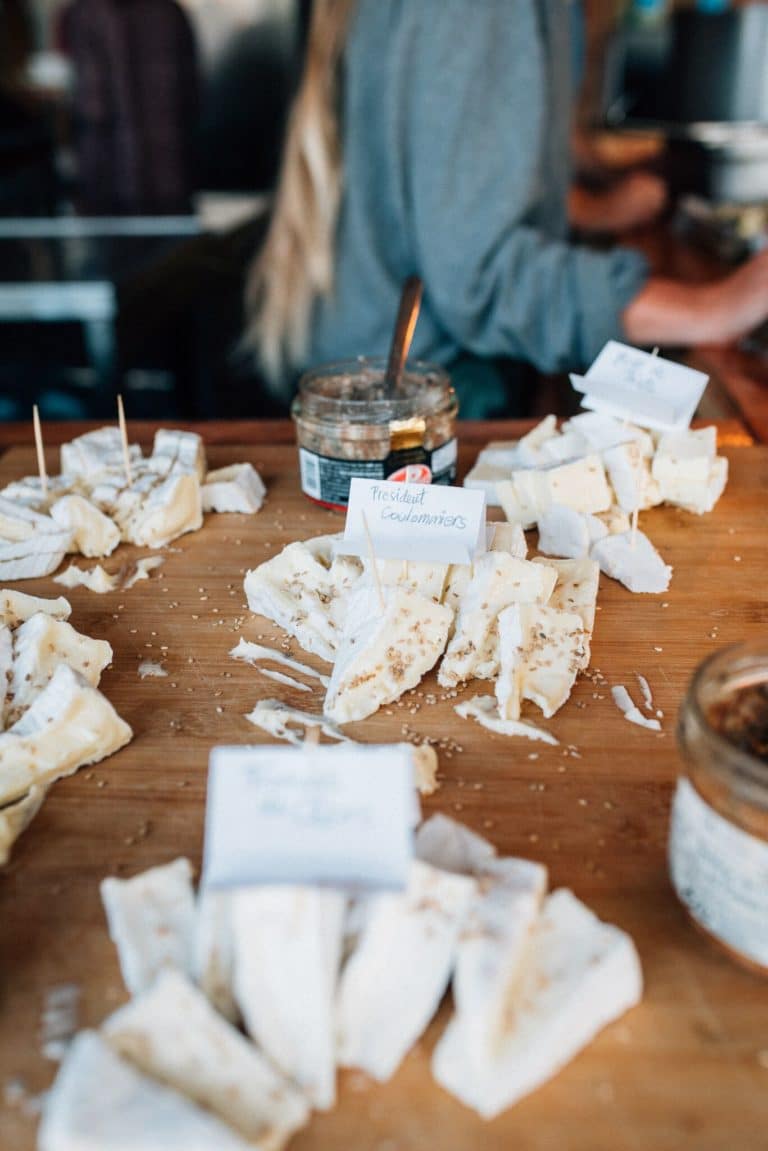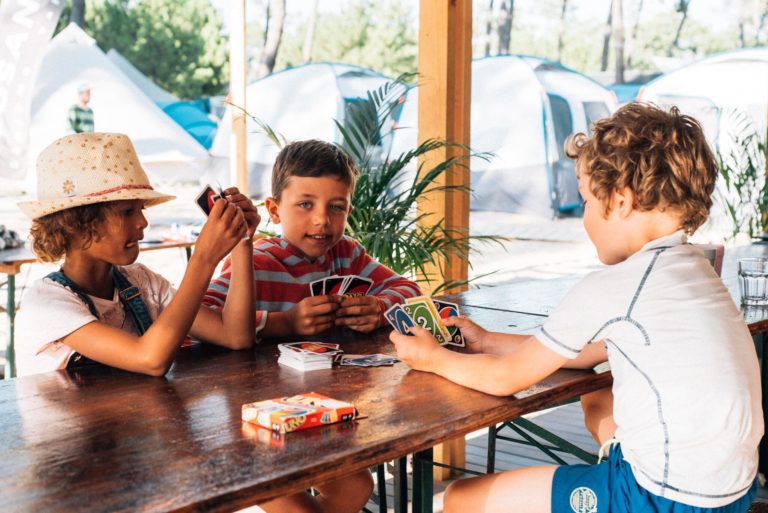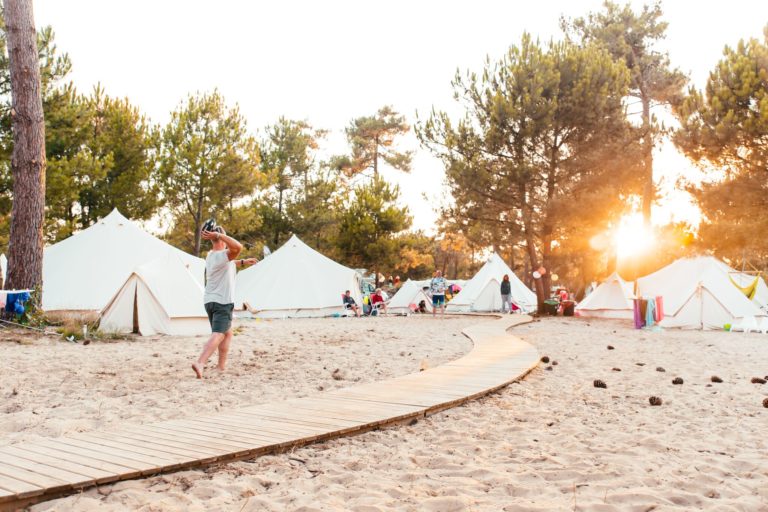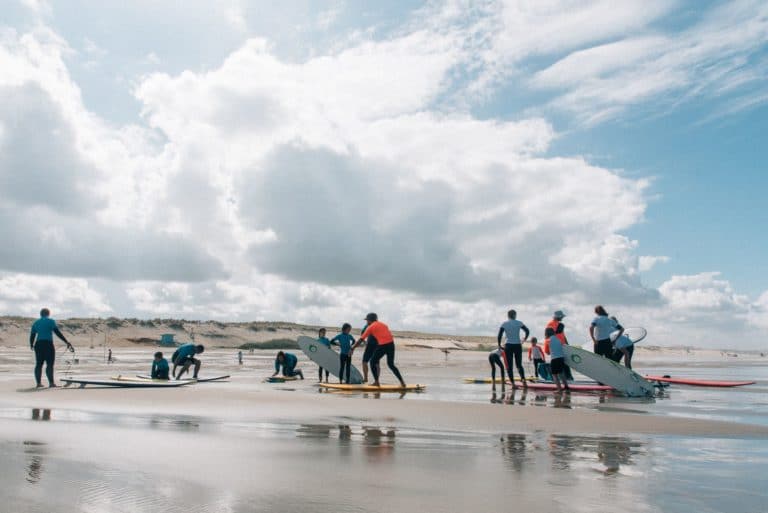 Location and accommodation
Montalivet is a cozy beach town in southwestern France. The area is known for its beautiful conifers, long sandy beaches and of course their delicious wines. Our Surf camp is located just 700 meters from the beach, between conifers, which provide both protection from wind and sun during the hot summer months.
The town has several cozy restaurants, cafes, an amusement park and a local food market that you can visit on weekends.
Montalivet is only 80 km from Bordeaux, 240 km from Nantes, 250 km from Biarritz, 330 km from Toulouse.
Accommodation:
The minimalist, modernly decorated Tipi tents are fully equipped and contain everything you need. A Tipi tent can accommodate up to 4 people. There is usually a double bed and up to 2 single beds for children. In addition, there is some smaller furniture and wardrobe for clothes storage. If you are a bigger family, you can rent a smaller Tipi located next door.
The camp is equipped with bathrooms, showers, kitchens, volleyball courts, etc.